The New SwanCare Leisure Precinct aims to improve the health and wellbeing of residents by reducing isolation, encouraging safe movement and socialisation and to welcome friends, family and the surrounding community.
Iph architects challenged the previous master plan by removing vehicles and roads from the central spaces, replacing this with a wide, straight and clear pedestrian boulevard. The boulevard extends from the primary SwanCare entry street (Adie Court) to the new Leisure Precinct and continues to the aged care facilities beyond.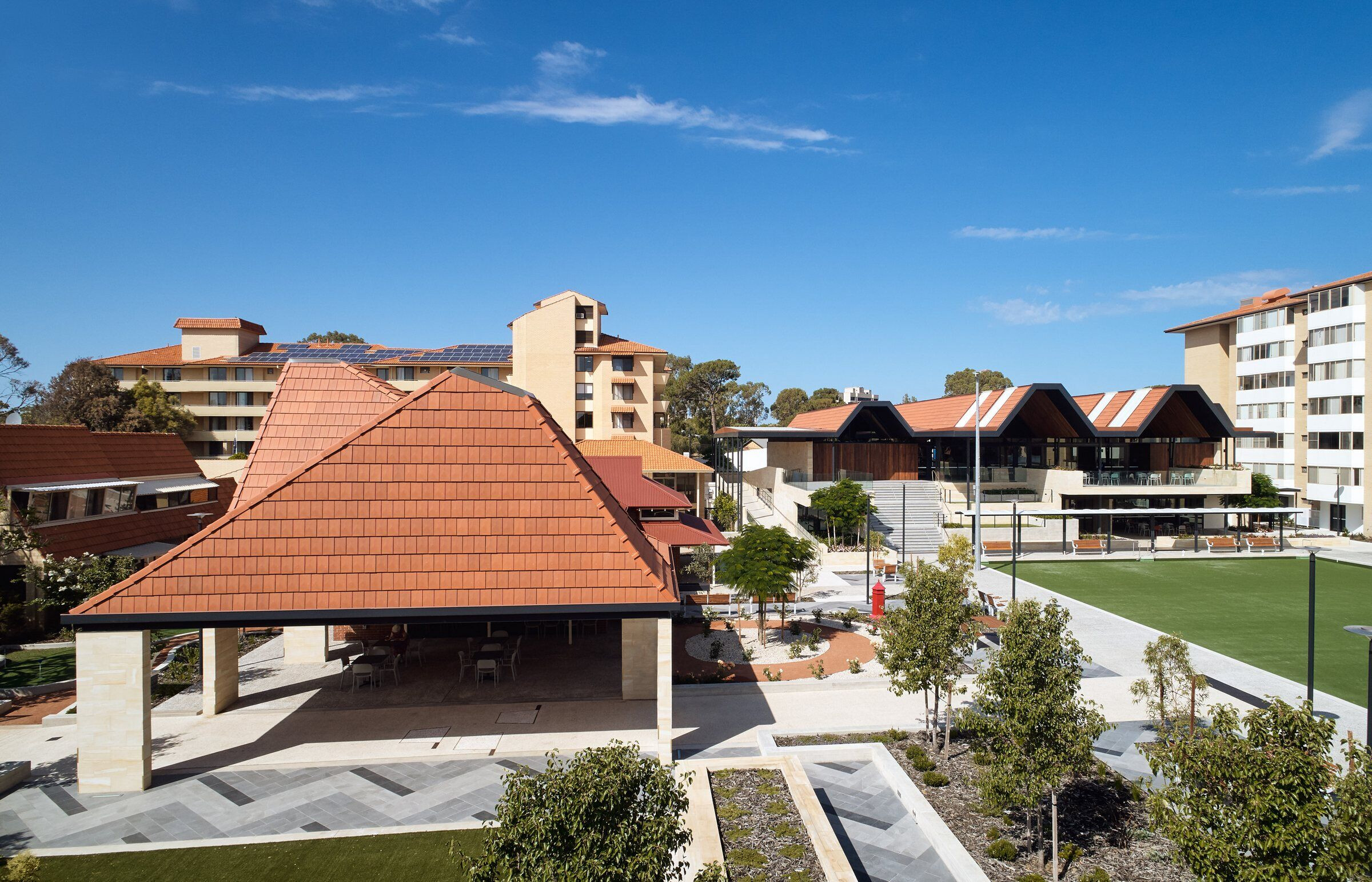 A meandering path intersects with the boulevard to allow for slower paced wandering. As the master plan evolves these pathways will continue to extend creating Dementia safe movement.
A Porte Cochere introduces SwanCare to the public and visitors. Opposite the Port Cochere, a 1950's housing block is re-purposed as a grocery store and hairdressers. Collectively these two structures act as a gateway to SwanCare Bentley.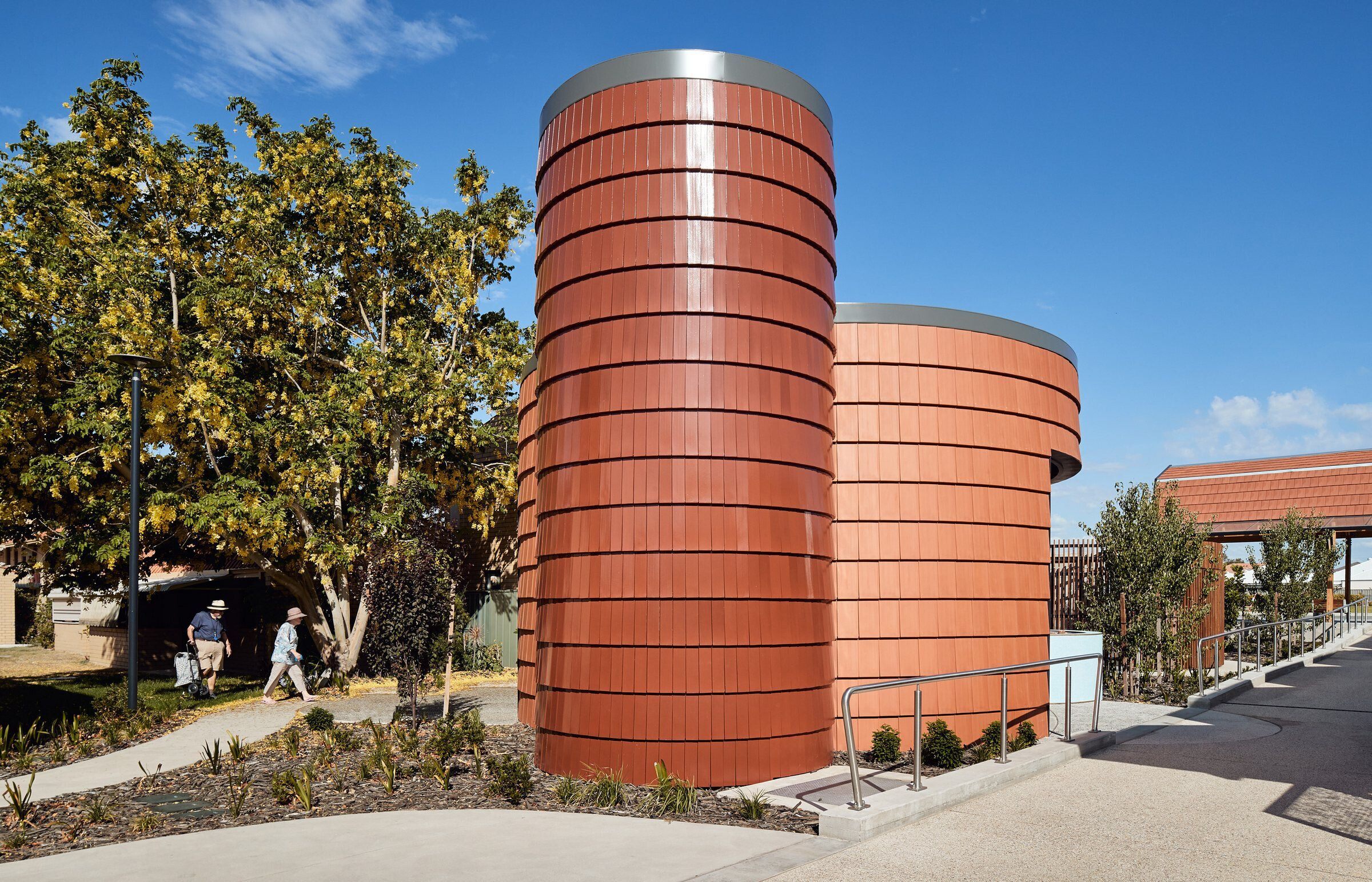 Along the boulevard a constellation of sensory pavilions allow occupants and visitors to socialise, the pavilion of light (focuses light and shadow identifying significant days, ANZAC Day, SwanCareFoundation day) and the Pavilion of sound (focuses the sound of water and of each other) increase awareness of senses and each other.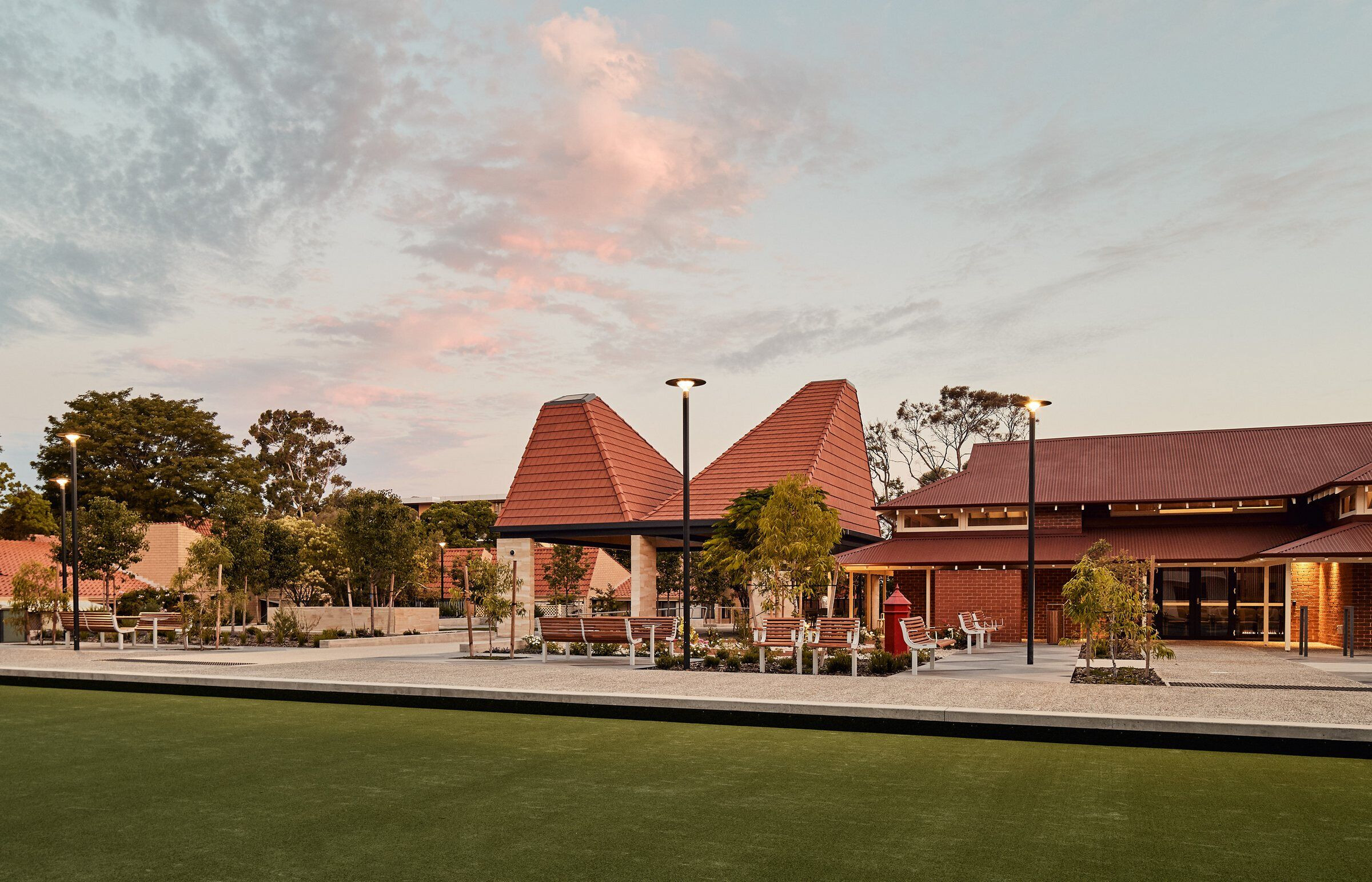 Sensory design manifests continually in external and internal spaces and landscape design. Material selections were based on tactility of touch, smell and colour contrast. Materials were introduced to weather over variable time, handrails will change rapidly from the touch of hands, stone will slowly change with time, timber will eventually grey. In a retirement environment time is precious to the occupants, awareness and consciousness of time have significant mental and health benefits.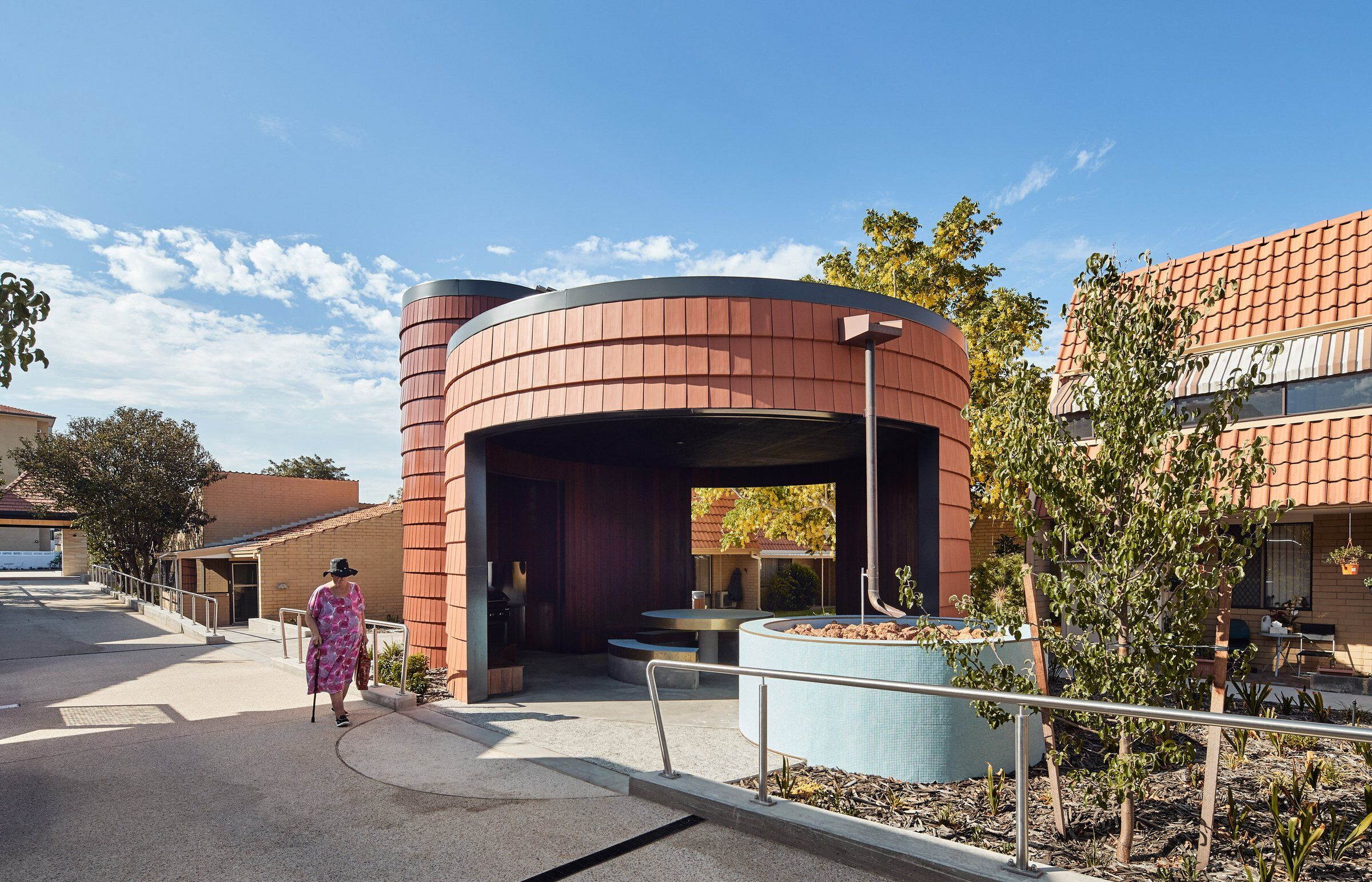 All buildings create open and engaging interfaces with the boulevard, new pathways and gardens; terraces extend from buildings to form meeting and performance spaces both formal and informal. Buildings and verandahs allow for a variety of events, spaces are flexible and booked by residents and their families in inclusive and engaging environments.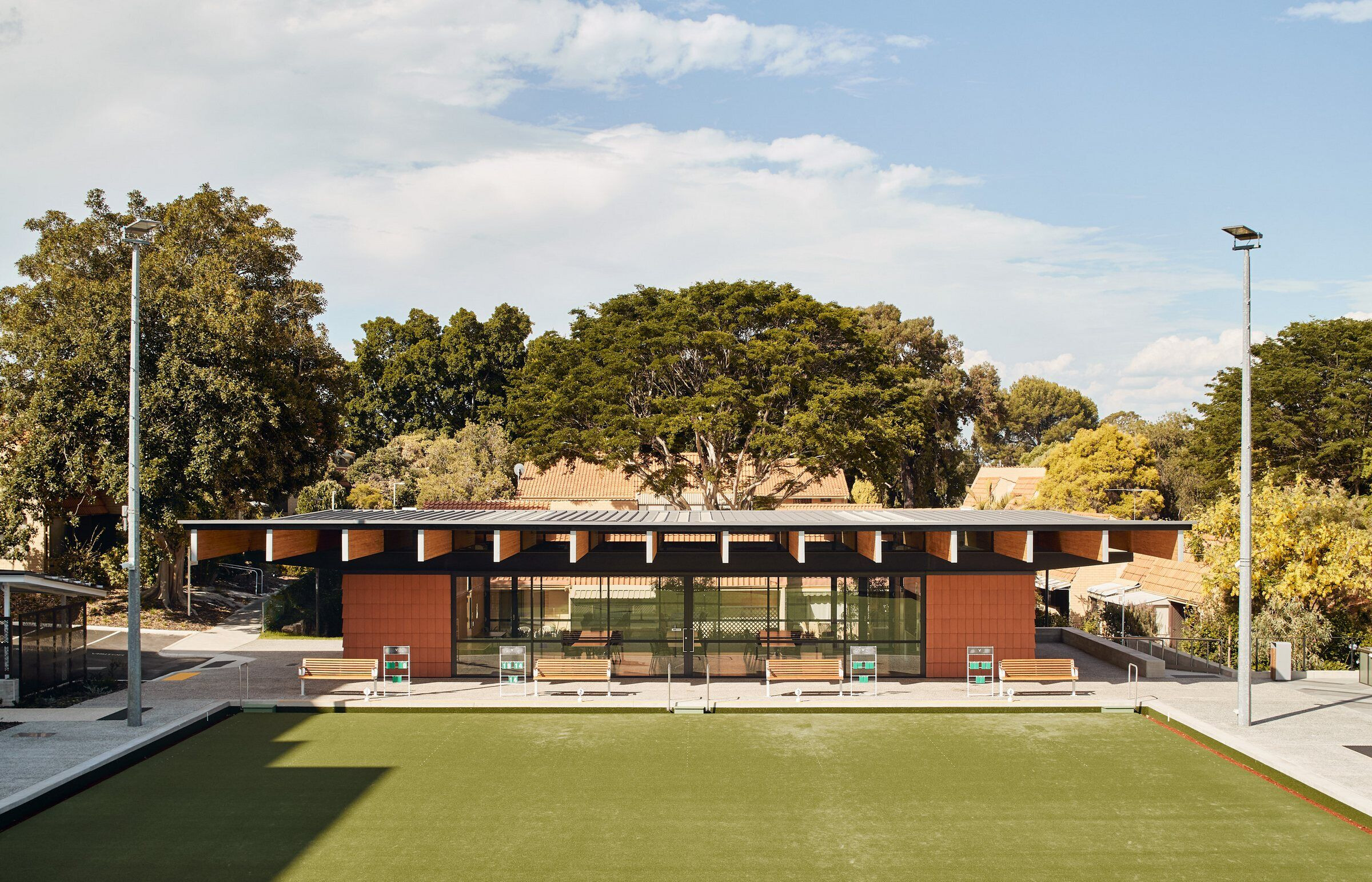 Buildings respond to the material and formal palette that already exists at SwanCare. Rather than ignore this context we introduced a sensitive interpretation that revitalises the existing buildings. Tile, brick, stone and timber extend the 1970's palette with innovation and delight. The pavilion of sound introduces a tile in a circular form, confirmed by the supplier as a world first.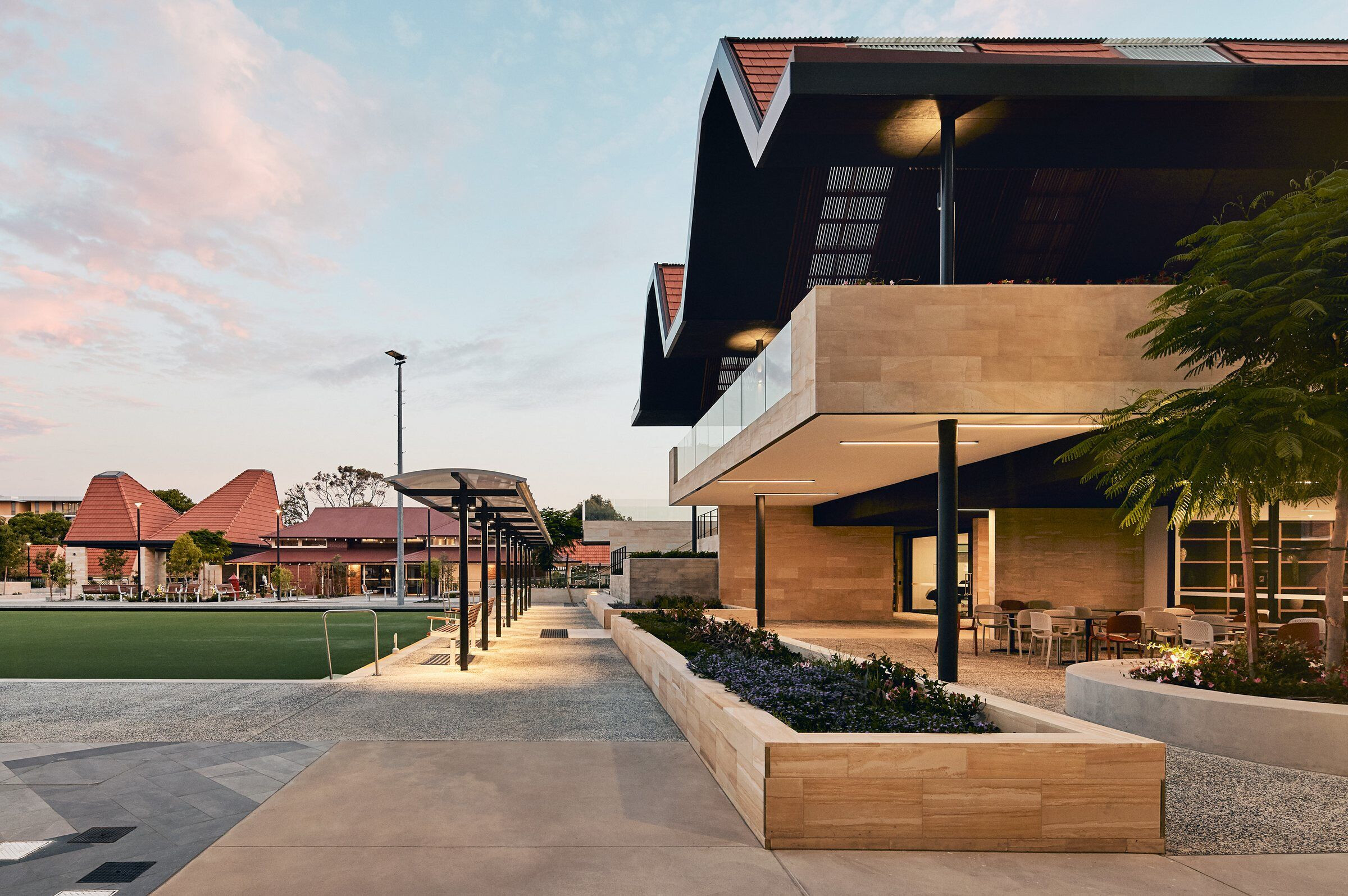 Re-purposing of existing buildings creates an active engagement with the village square (surrounding the new lawn bowl green) and withthe recycling of materials, places value in the constructed evolution, culture and history of SwanCare. The strong values and traditions of Swancare and residents can continue in to the future.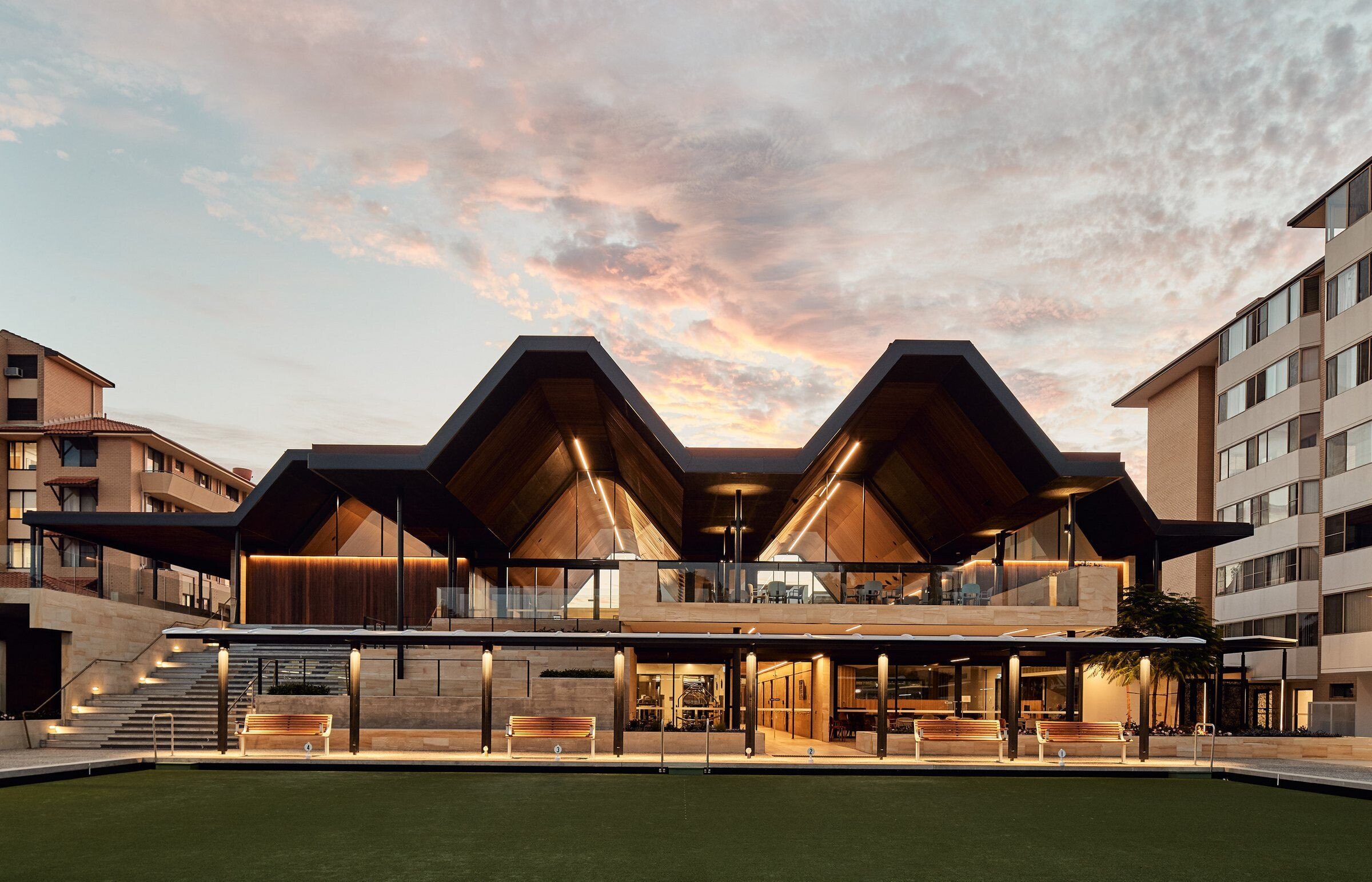 In a world where the value of architecture is questioned, a recent visit included residents openly discussing how these facilities 'have changed their life". They discussed now feeling part of a 'community', a community that is part of SwanCare but also one that engages with society. Families now visit, residents casually socialise and university students are now actively running health and fitness programs while researching behaviour and outcomes.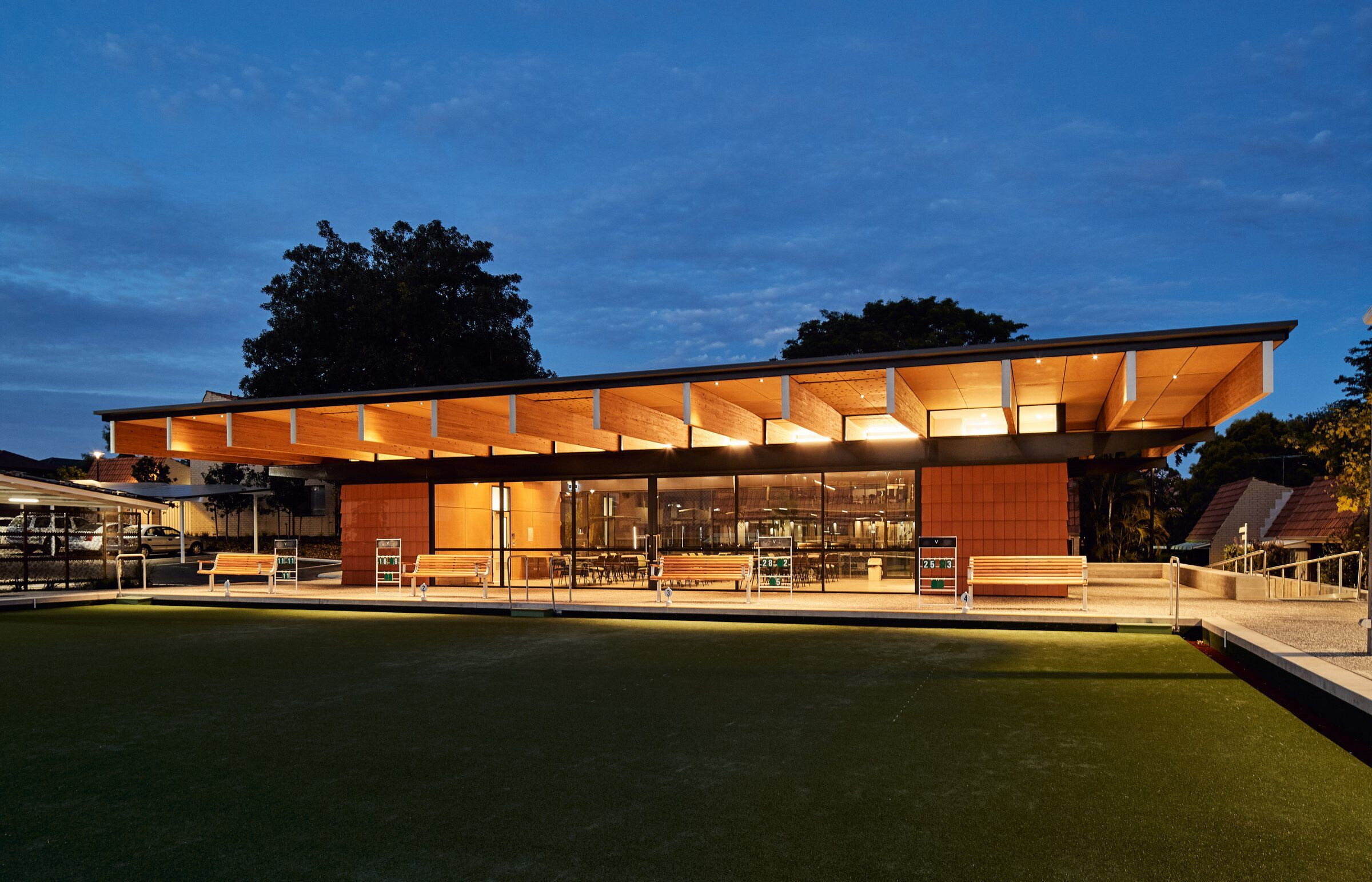 Lighting in a retirement village requires sensitive and subtle implementation.
A number of factors influence the design:
A sense of safety without the need to be over-lit, residents wish to feel safe but not feel as though they are being unnecessarily exposed or highlighted.
Reduction of direct lighting in eyes, aging eyes can be sensitive to light and cause dis-orientation
Clear identification of pathways, even lighting washing across surfaces to identify colour contrast of materials and always being able to see what is ahead
Strong up-lighting to evenly illuminate spaces
Avoiding shadows that appears as steps, these cause residents to trip and potentially break bones
Create atmospheres that foster social interaction
Create flexible lighting spaces that can accommodate a game of bingo or the intimacy of a band playing to an audience
Create an environment that celebrates space and increases ones' sensory engagement and response, one that celebrates being alive.
Team:
Client: SwanCare Group
Architectural Team: Adrian Iredale, Finn Pedersen, Martyn Hook, Tom See Hoo, Rebecca Angus, Mary McAree, Rebecca Hawkett, Catherine Dupuy, Gian Tonossi, Jordan Blagaich, Jake Gethin, Daniel Martin
Builder: ADCO Construction
Interior: iredale pedersen hook architects
Structural Engineer: Pritchard Francis
Art Installation: Helen Smith and Jeremy Kirwan-ward
Landscape Architects: Realm Studios