Solar powered kinetic installation by Architect Gustav Düsing
The name 'sunsight to sunclipse' refers to the earth rotating around the sun, which means the sun does not rise, but rather becomes visible (sunsight) and darkens again to our sight in the evening (sunclipse). The atmosphere can ultimately be understood as a gigantic architectural shell, in which we live together with all other species. These terms were coined by Buckminster Fuller, who compares the earth to a spaceship in his book 'Operating Manual for Spaceship Earth'.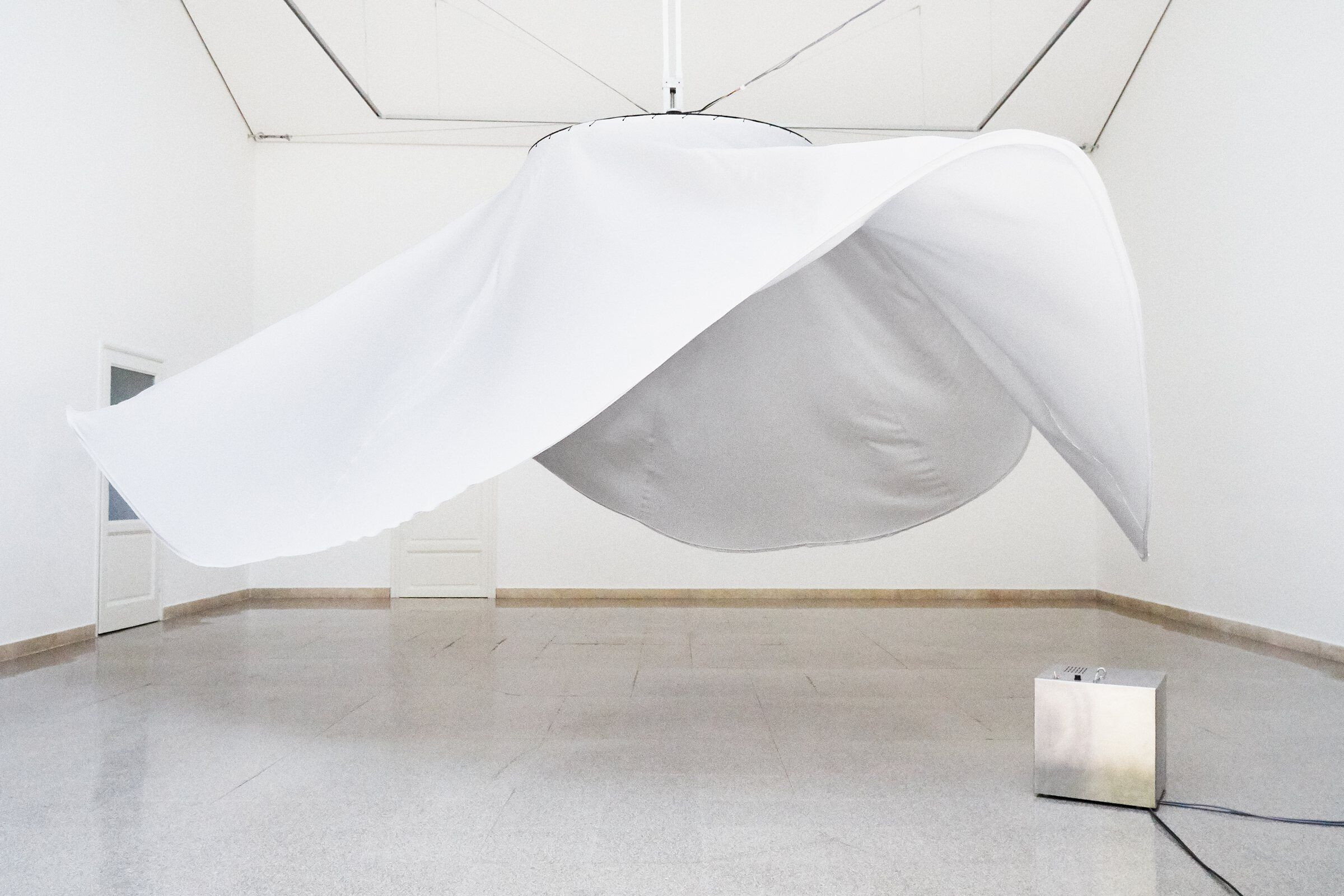 The original concept of architecture is to shield us from the brute forces of nature by being static and resilient. The architectural shell is the interface between us and the exterior and thus had a strong influence on our relationship with the natural world. Sunsight to Sunclipse uses natural laws to develop a new architecture that's soft and in direct contact with the environment and its ever-changing conditions. Could architecture potentially be like an atmosphere? By using the energy of the sun, the installation behaves in synergy with planetary constellations and is a direct transformation of energy into architectural space.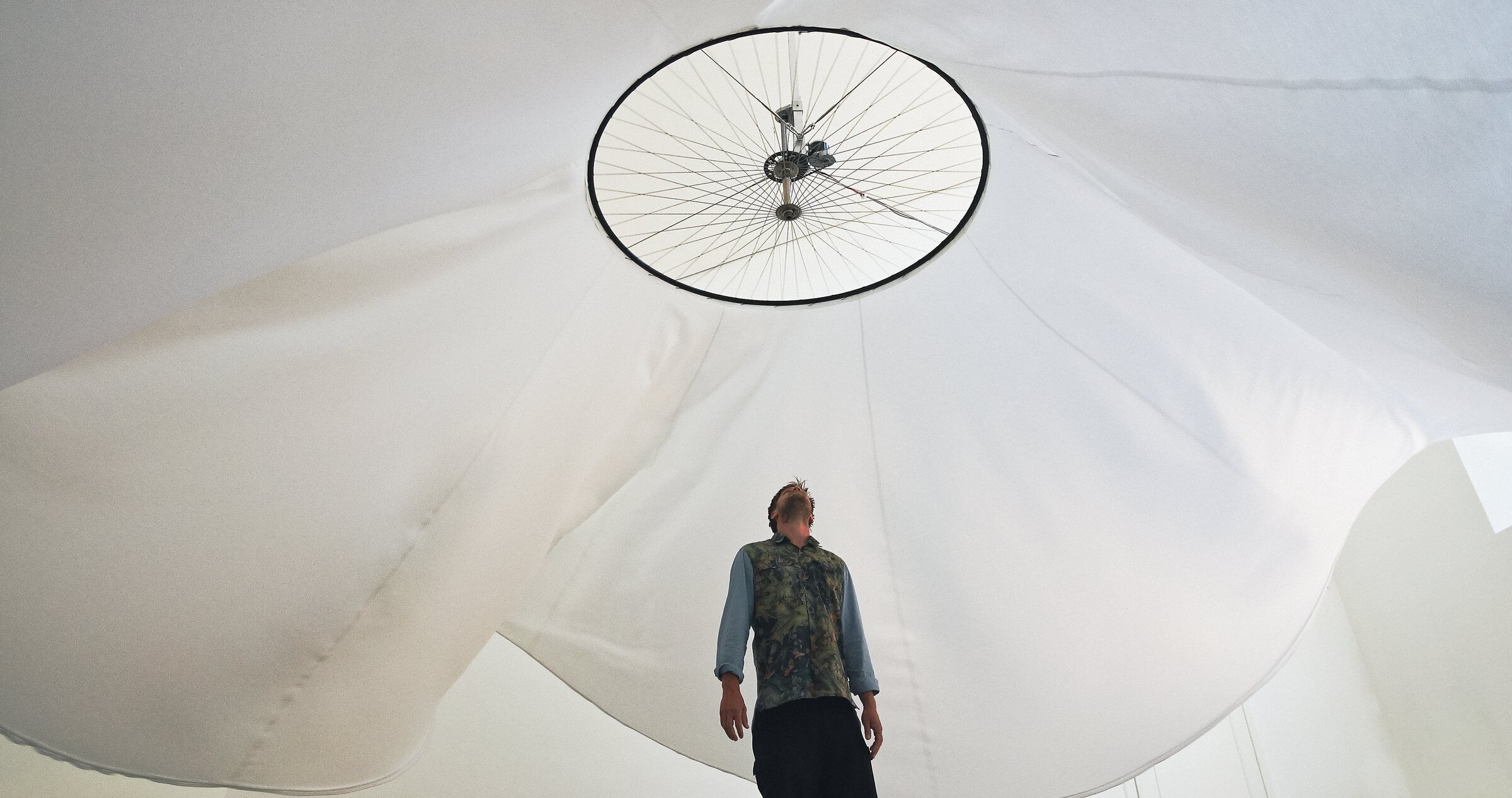 Known as the Coriolis Effect, waves similar to the Rossby Waves – giant serpentine streams of high altitude winds, largely responsible for the global weather, create a space that represents a new type of architecture which understands itself as part of a larger planetary system that is fluid, dynamic, and responsive. We can´t experience these Rossby Waves but they control much of the global climate, therefore the project is fundamentally about giving access to a phenomena that greatly affect our lives individually and collectively, but are otherwise unknown to us. As a communal space the pavilion allows people to gather inside for a rich collective experience.
Material Used:
Cotton, Wheel, DC Motor, Solar panels