What was the brief?
The project brief requested we revitalise an old cigarette factory boiler room and showcase a beer hall and a unique event space, that works hand-in-hand with resourcefulness, sustainability and user behaviour/psychology to create a welcoming and engaging space where it always feels like you're having a beer at sunset.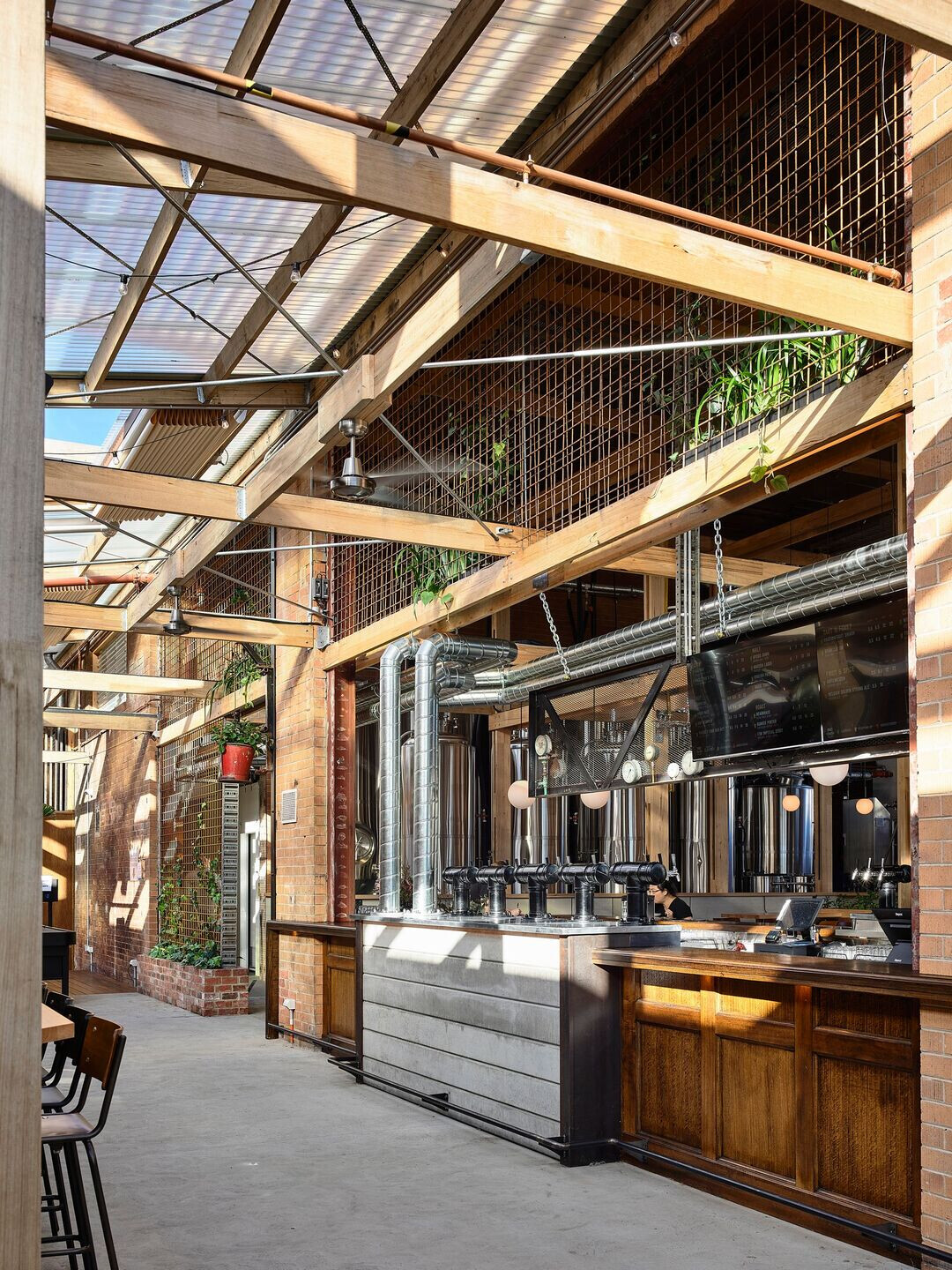 What were the key challenges?
Stomping Grounds is a multifunctional venue with separate zones that still feel inclusive in the overall flow of the space. This was a challenge as the large site meant zoning had to be carefully considered to ensure the zones felt intimate whilst also retaining the open-plan beer hall experience. Budget constraints also challenged us to ensure the overall design communicated a sense of quality and a timeless wow factor for years to come.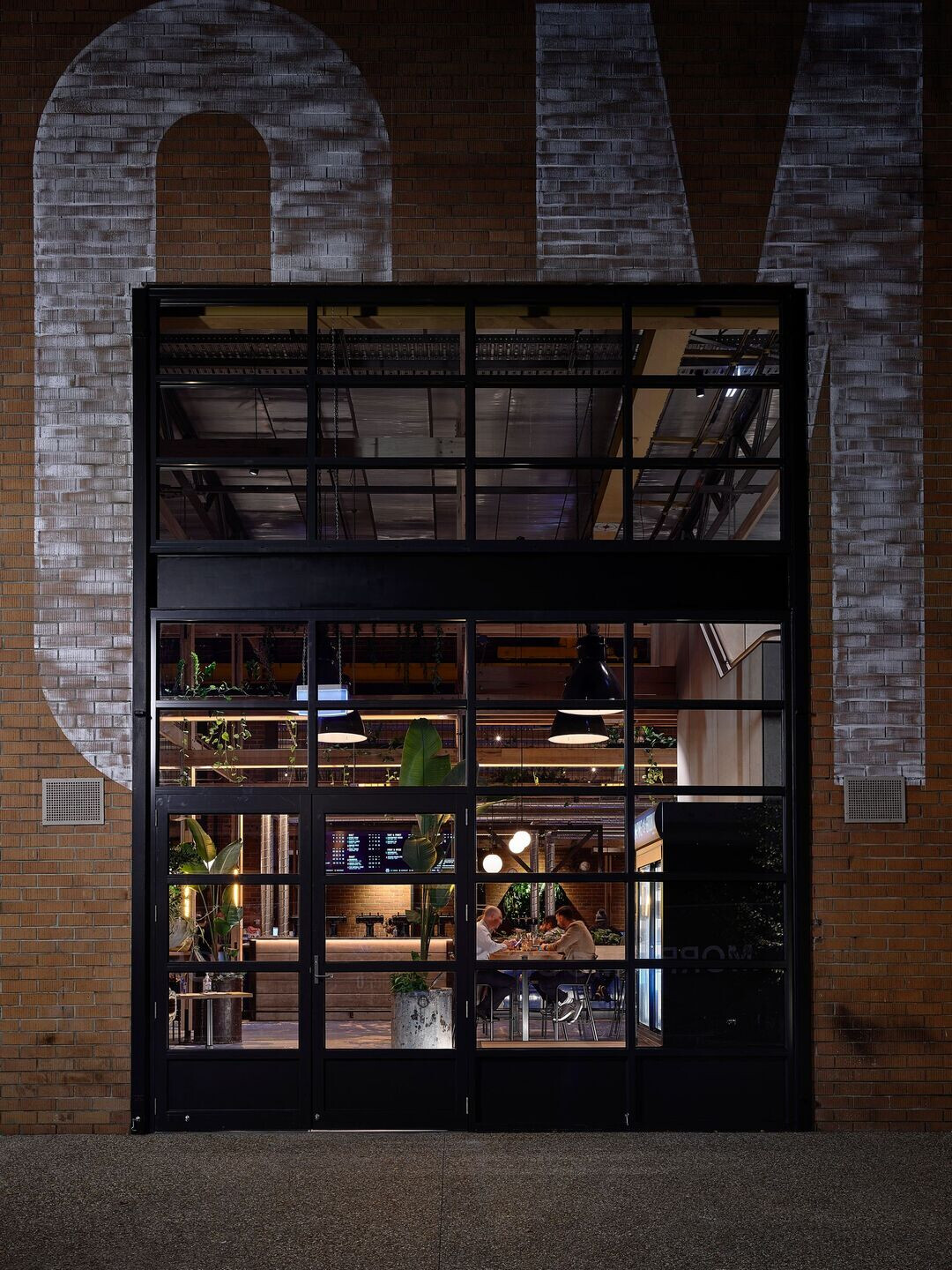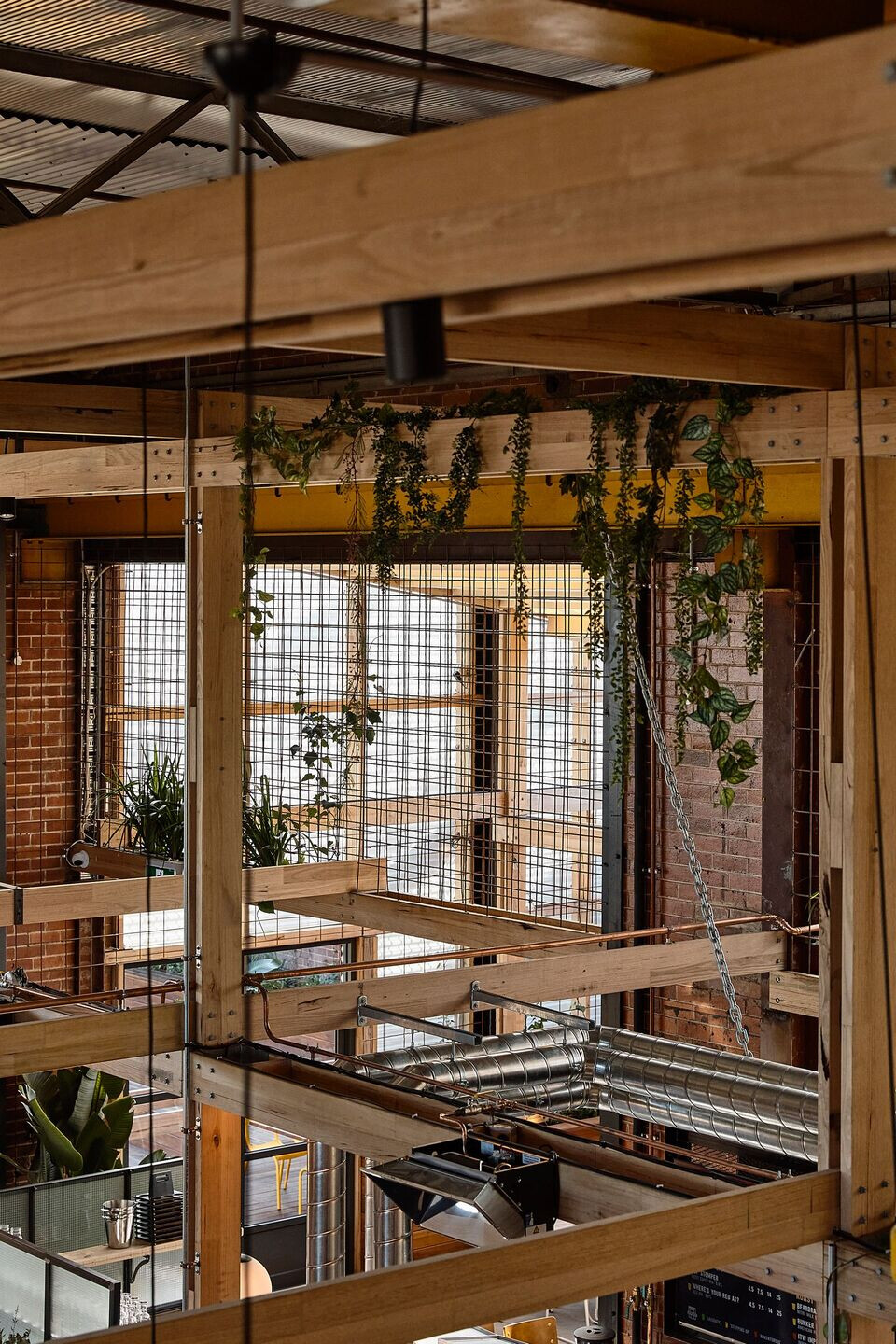 What materials did you choose and why?
Minimal finishes create a contemporary industrial feel whilst the found items from the factory take inspiration from the original cigarette factory. The hero bar is cladded in existing switchboards and the existing blue floor paint is also a nod to the warehouse aesthetic.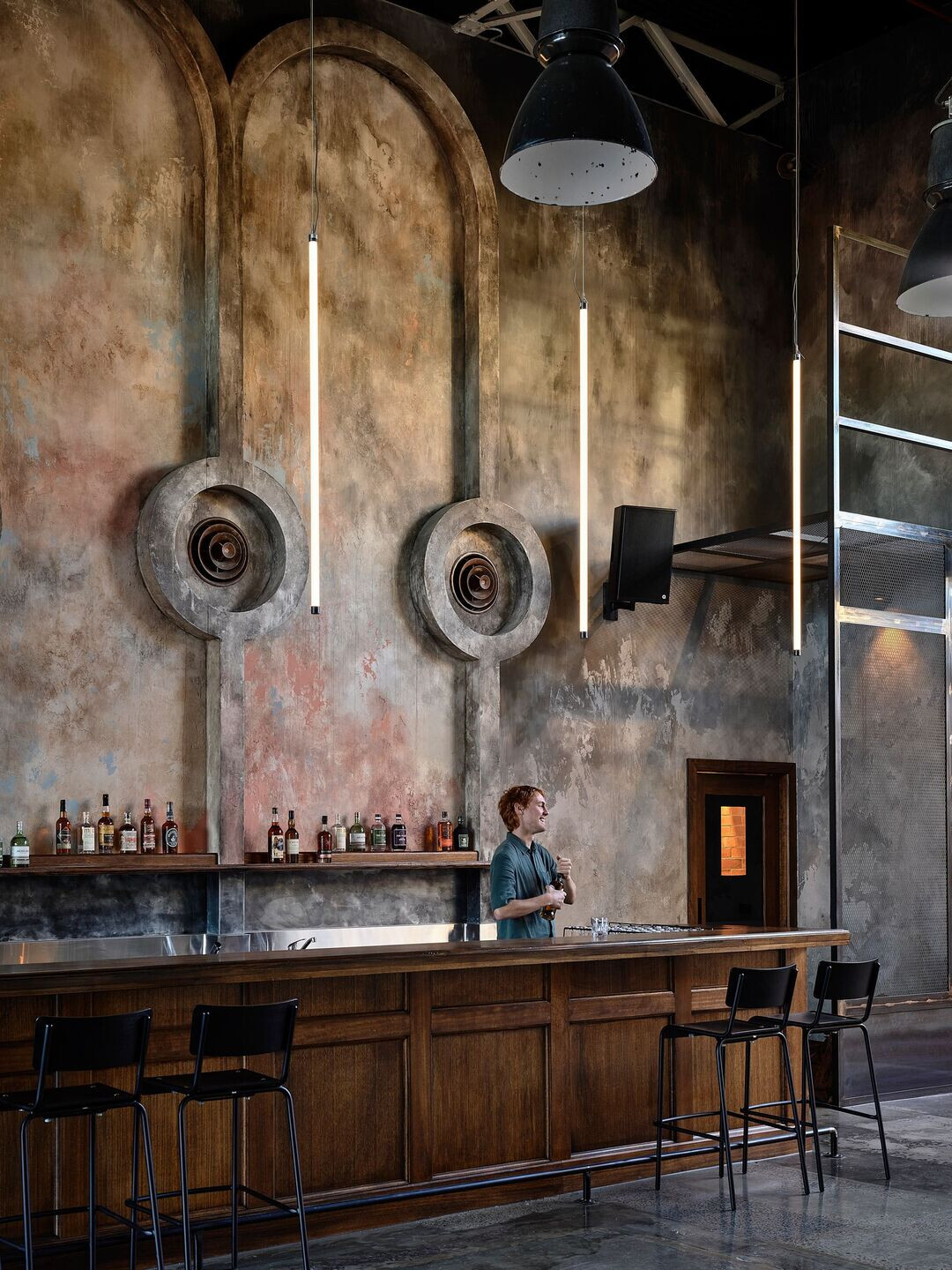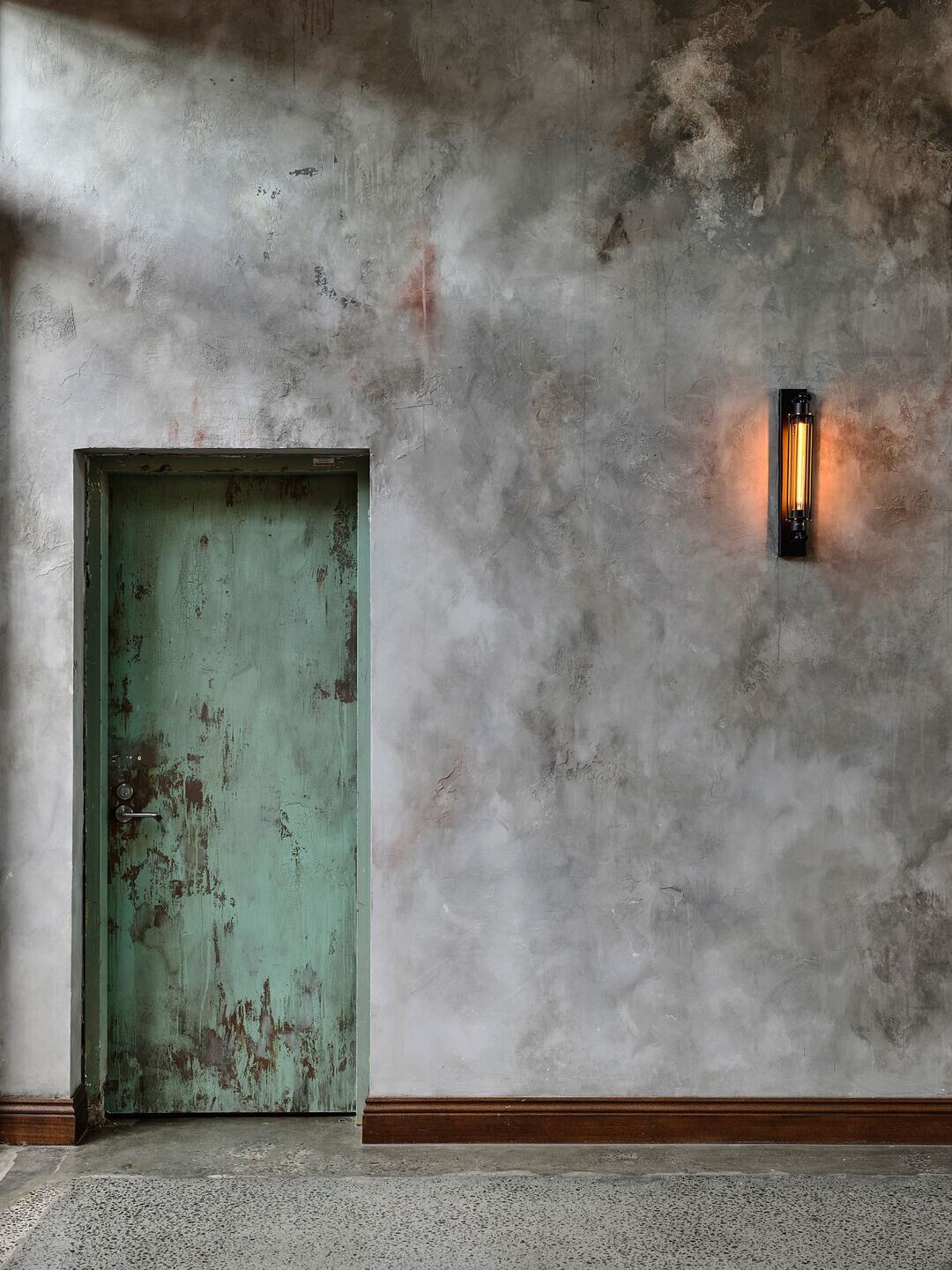 The exposed timber grid structure throughout is a design feature that also serves a practical purpose to support gas and water services, beer lines, lighting and planters. The natural timber beams and landscaping allow the space to develop character and evolve over time.
Material Used:
1. Facade cladding: Original existing brickwork
2. Flooring: Original concrete flooring and spotted gum decking
3. Windows: Black aluminum windows
4. Roofing: Retractable roofing system ampelite by contractor
5. Interior lighting: Ambience