The recently completed Stealth House is an alterations and additions to an interwar cottage located in Hunters Hill.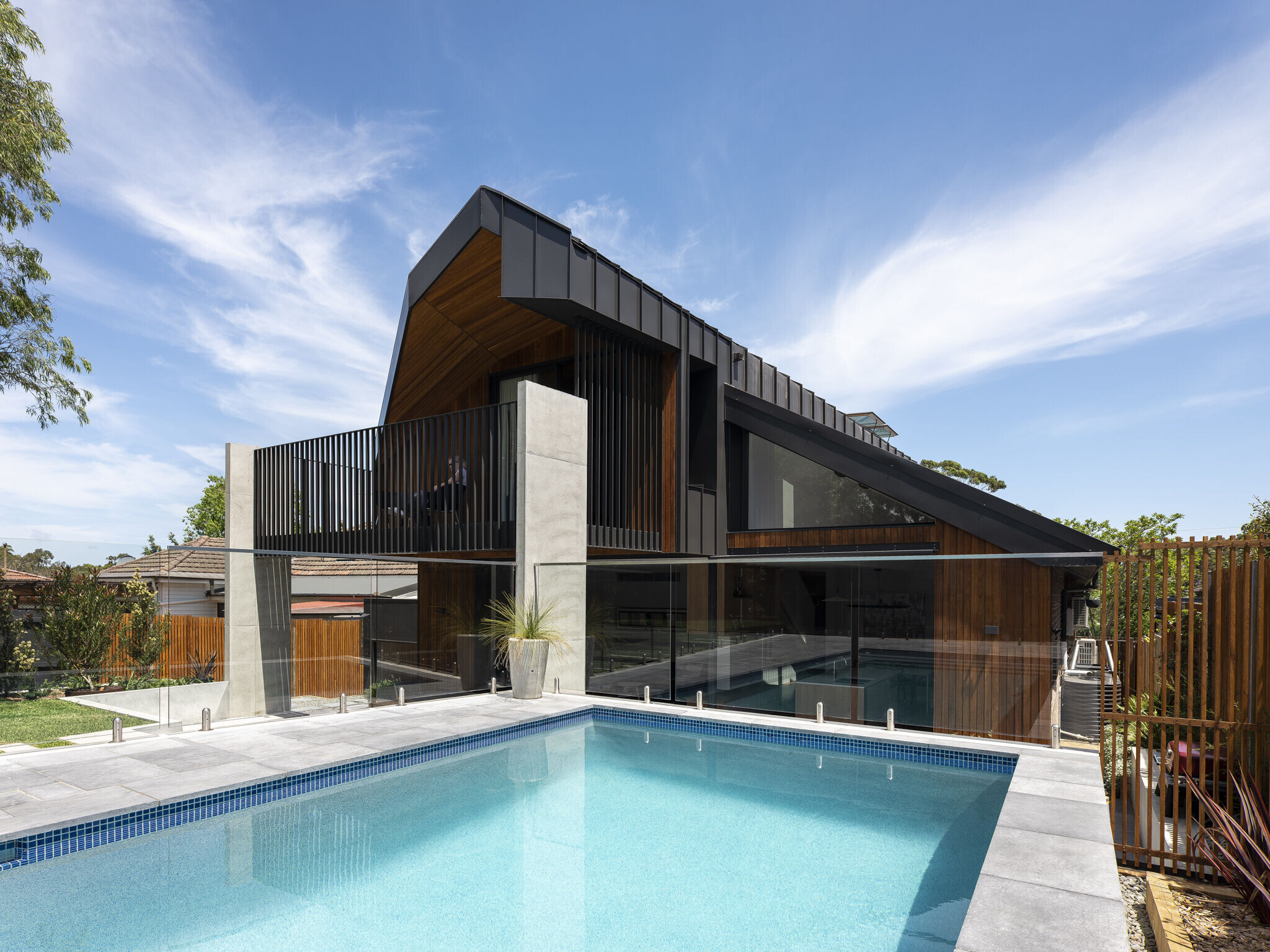 Together, architect and client collaborated to establish a site-based logic for the project – while effectively seeking to 'fly under the (planning) radar' with significant yet furtive side and rear additions to the dwelling.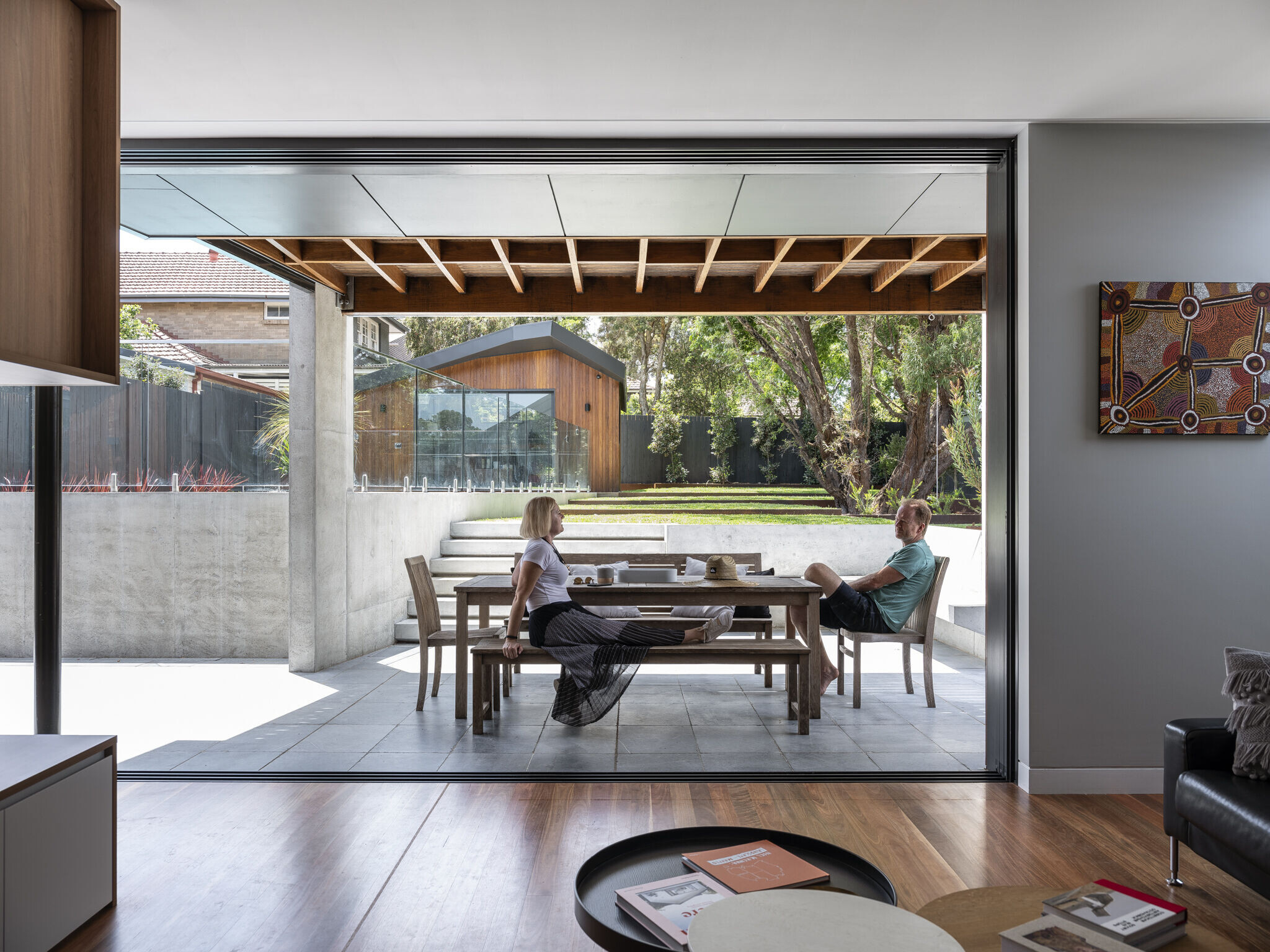 The new two storey addition comprises a standing seam clad folded form that draws the dwelling and site together, with a new pool and cabana providing a terminating view to the ground floor level. The additions augment the dwelling's accommodation and provide contemporary living spaces with compelling
connections to the external landscaped spaces.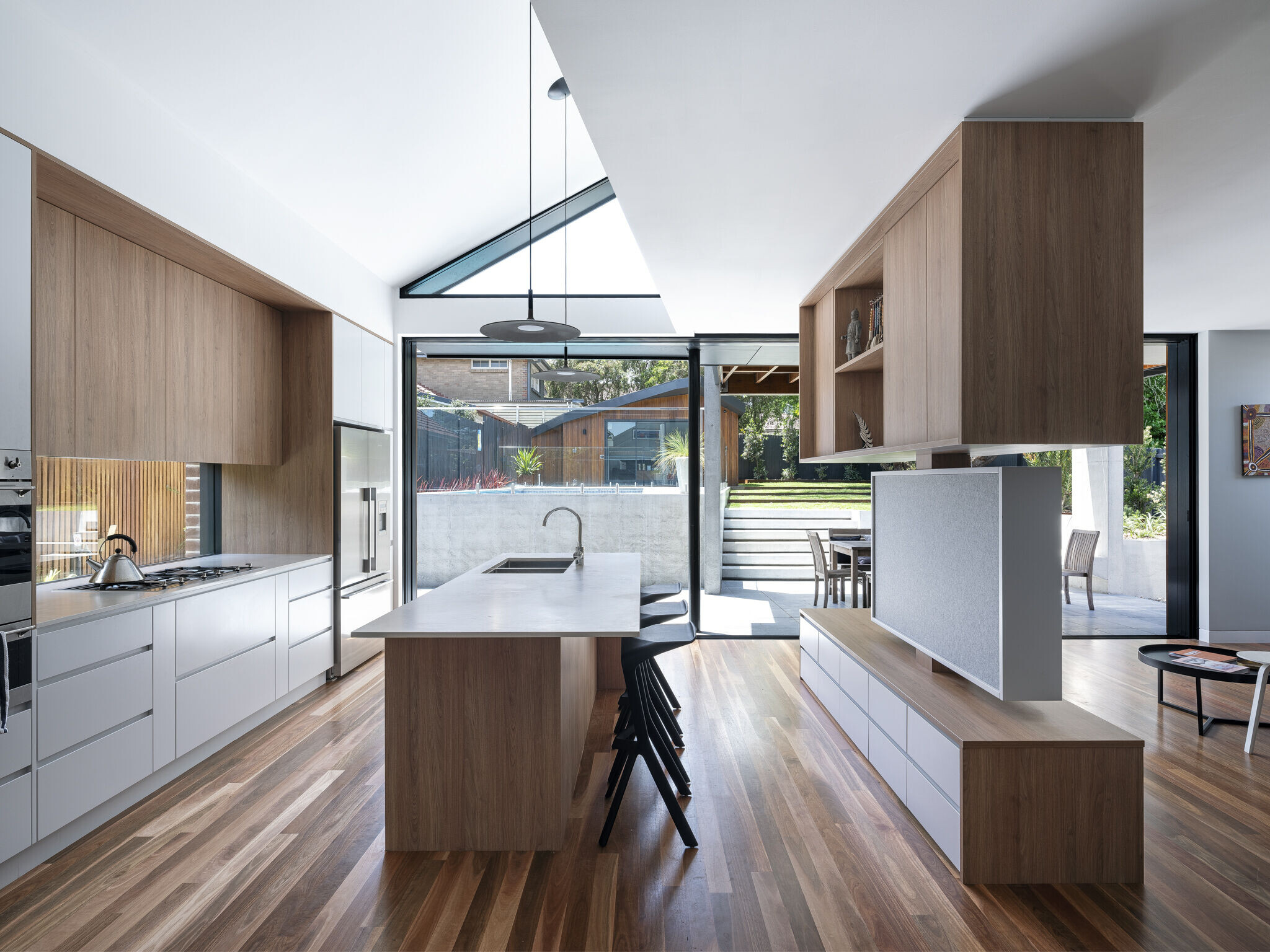 Key to the project is its material expression with steel, concrete and timber presenting and developing the folded language of the design and providing warmth, strength and stealth.