Overlooking the Southern Great Barrier Reef and Great Keppel Island on Queensland's Capricorn Coast, Spyglasses Residence is a multigenerational family retreat that boasts elegant architecture, luxury finishes, landscaped gardens and breathtaking views.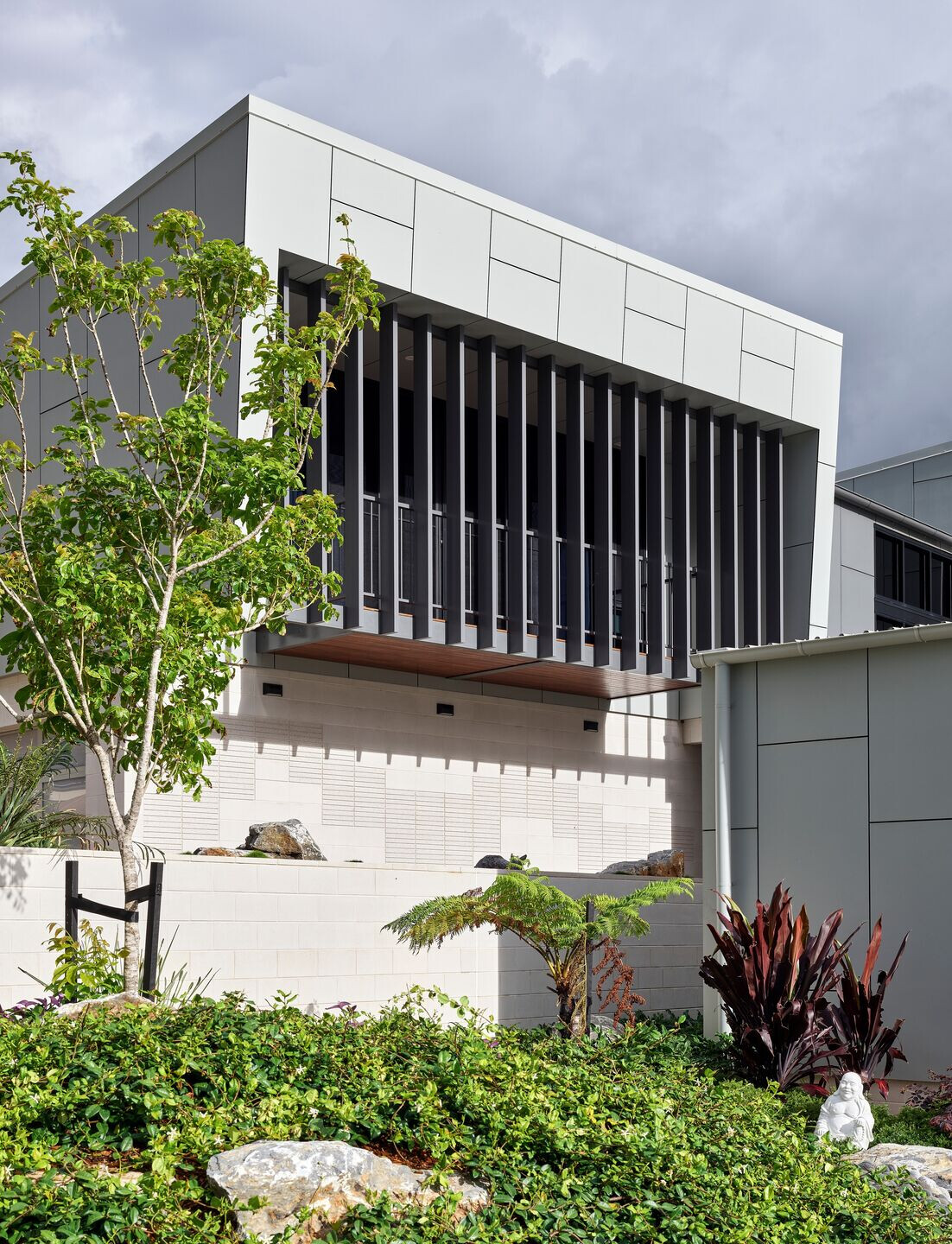 Being located on steep, sloping block in an established neighbourhood where existing houses compromised the natural view, creating a unique design that offered million-dollar views without losing privacy or blocking the view of nearby neighbours was a key challenge of the project. Using natural slope of the site as inspiration, a modular design consisting of multiple self-contained living pods, set at different level, was orchestrated to create spectacular views in every room and strategic privacy.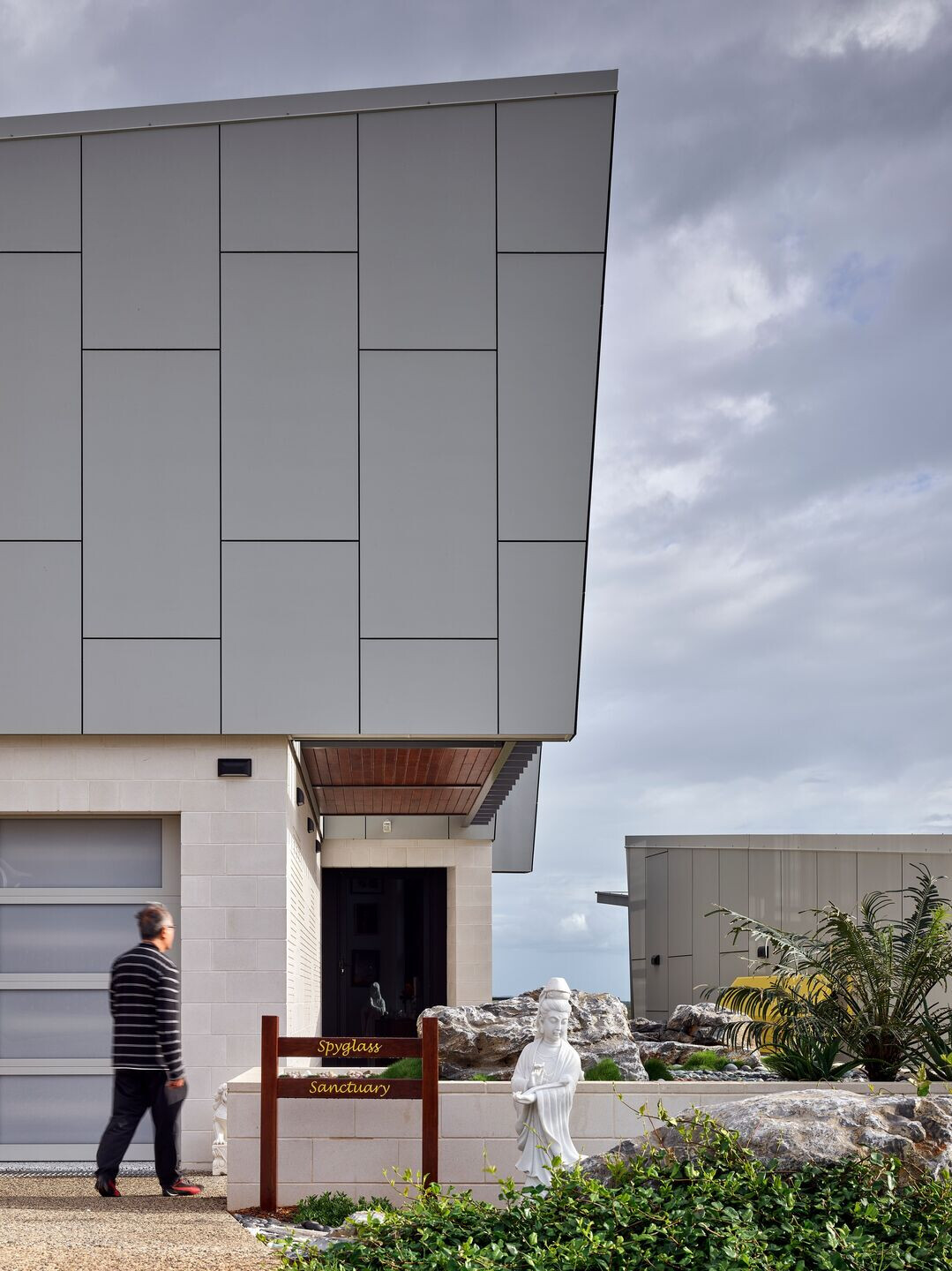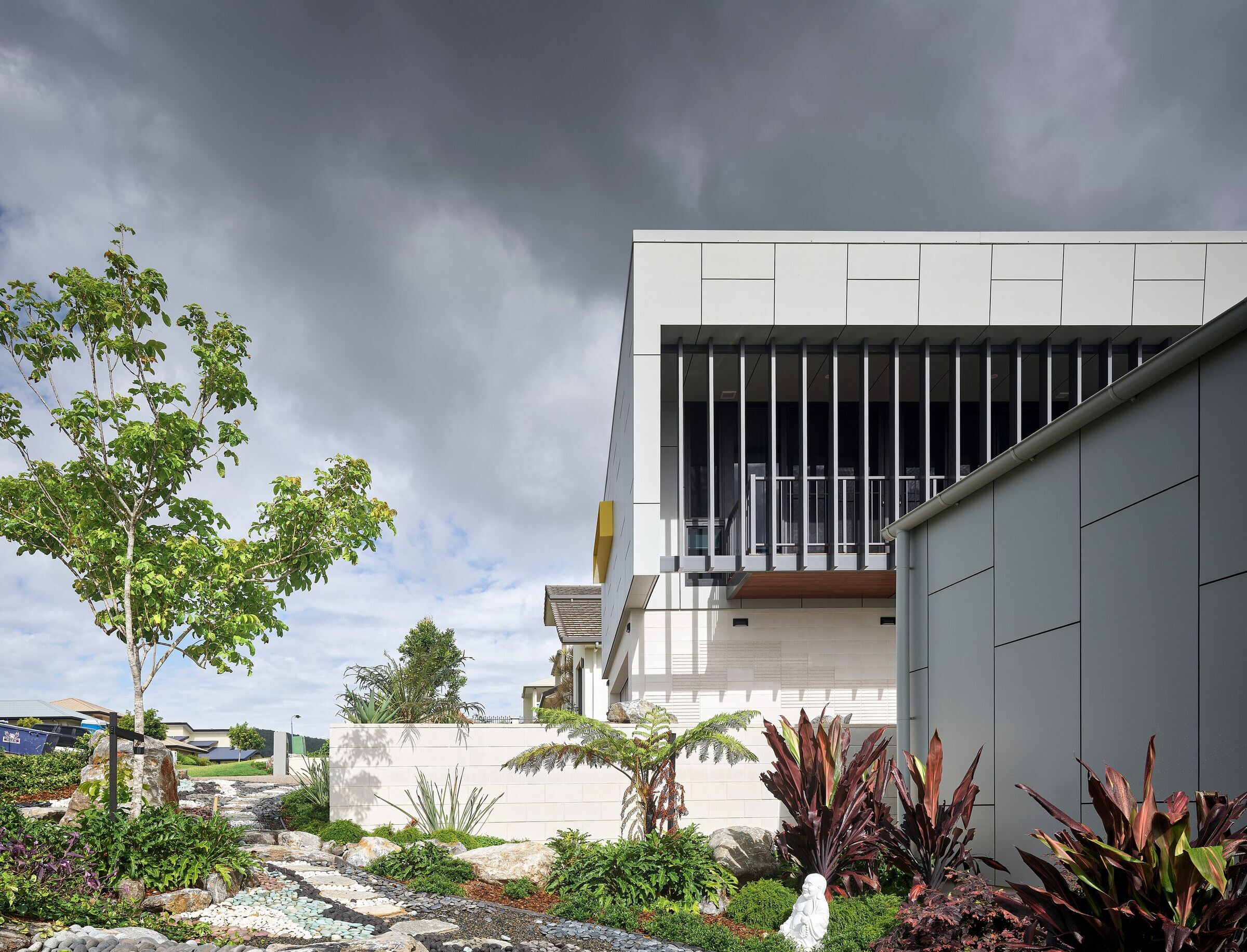 This design solution also facilitated the home's multigenerational functionality as it enables multiple families to reside at the property while still enjoying the privacy and convenience that separate self-contained living areas provide. The upstairs level is fully self-contained and boasts a master bedroom and full kitchenette while a self-contained studio is located on the lower level. An expansive, multi-level outdoor entertaining area and pool connect the two and offer a communal public space for larger family gatherings. Personal touches were vital to the home's interior design with the client requesting a space in remembrance of the owner's late wife and the rooms referencing elements of their original family home in Brisbane. Being avid travellers, it was also requested that the house showcase the couple's extensive travels with the walls of each room subsequently being adorned with items from their travel collection.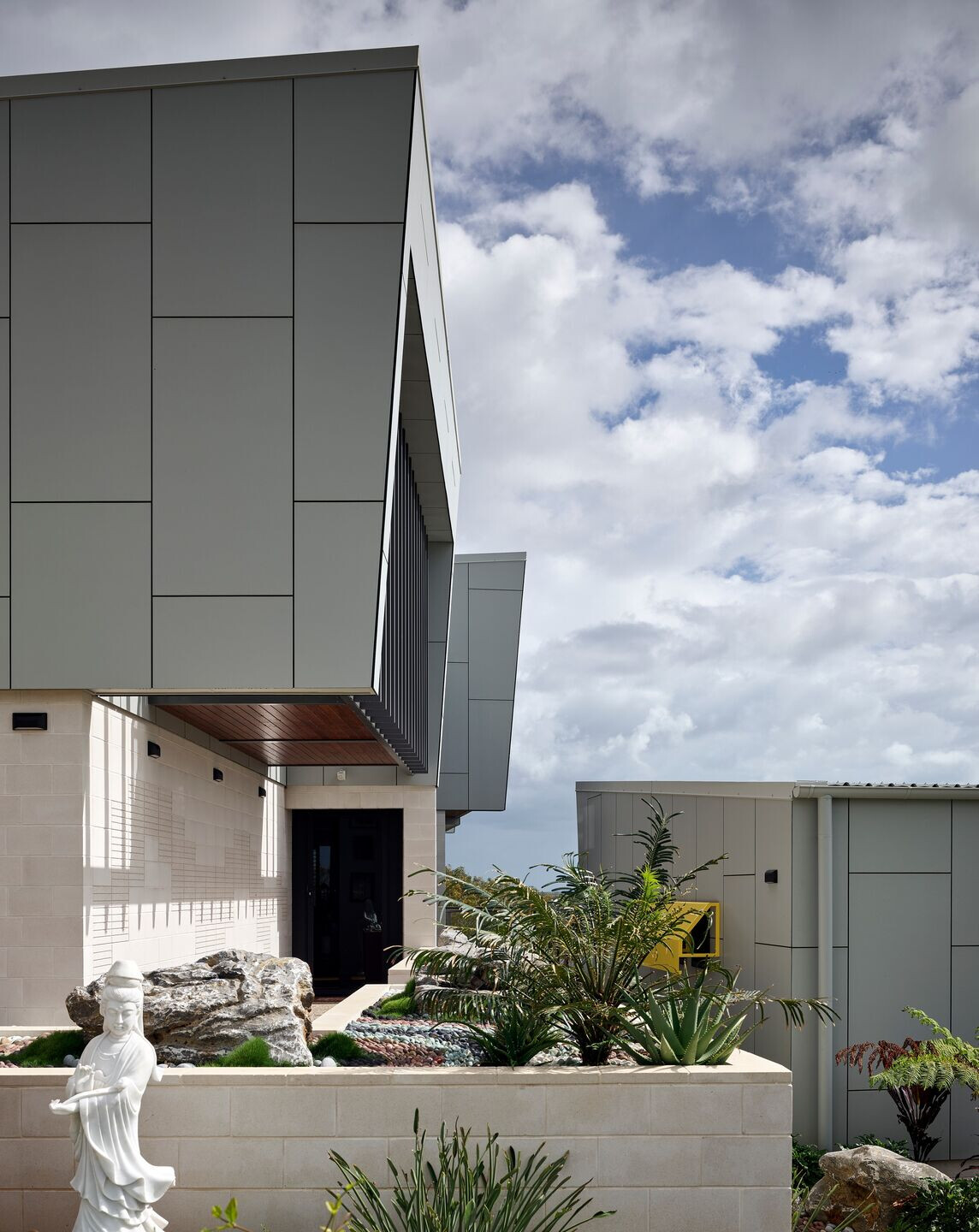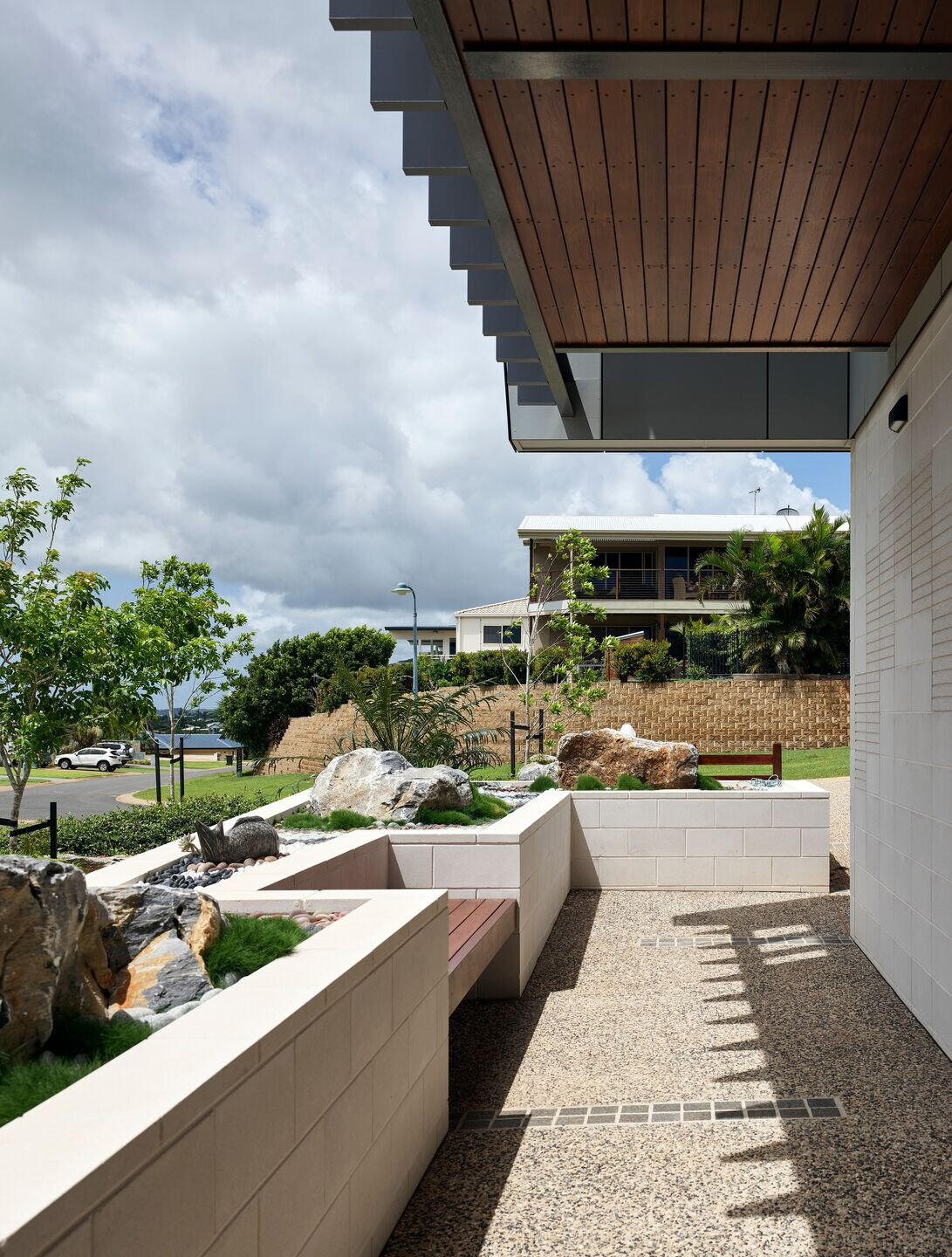 The brief for the home's exterior was modern elegance as the client wanted the façade to standout without being overly extravagant. Neutral grey and white tones, polished concrete blocks, commercially rated cladding, modern geometric shapes and large windows are therefore key features that give the home modern individuality and striking street appeal. The strategic use of screens and awnings add to this design and provide much-needed privacy without comprising on the grand views the split-level design affords. Architecturally designed gardens, created in collaboration with a local landscape architecture firm, work with the design of the house to continue to the luxury 'retreat' feel.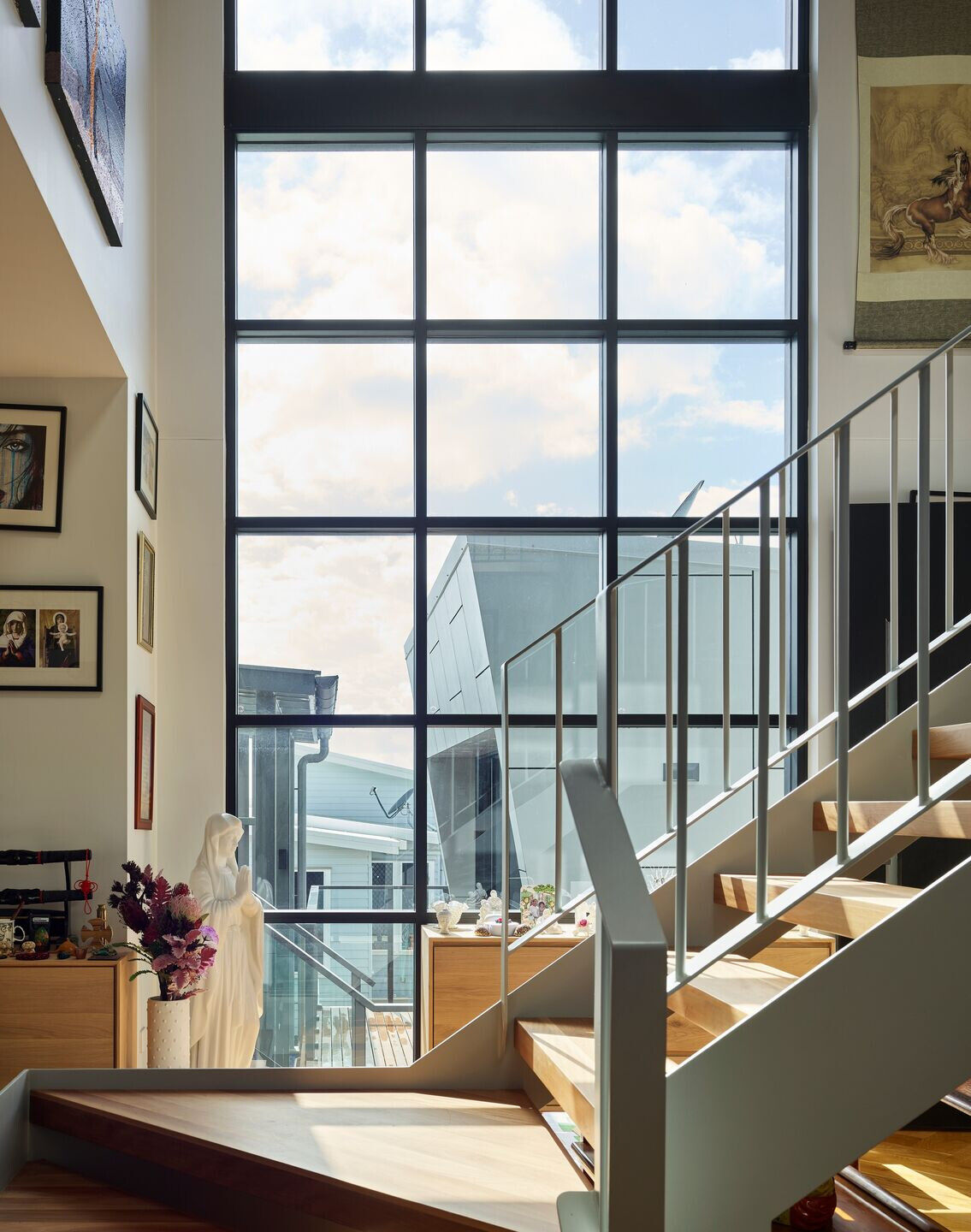 Lush green lawns, dark grey retaining walls and a dry creek bed that runs the entire length of the property maximise the views while creating an enviable zen atmosphere.