An old 'Spijkstaal' wagon, well know in the Netherlands as mobile supermarket, was transformed to mobile office.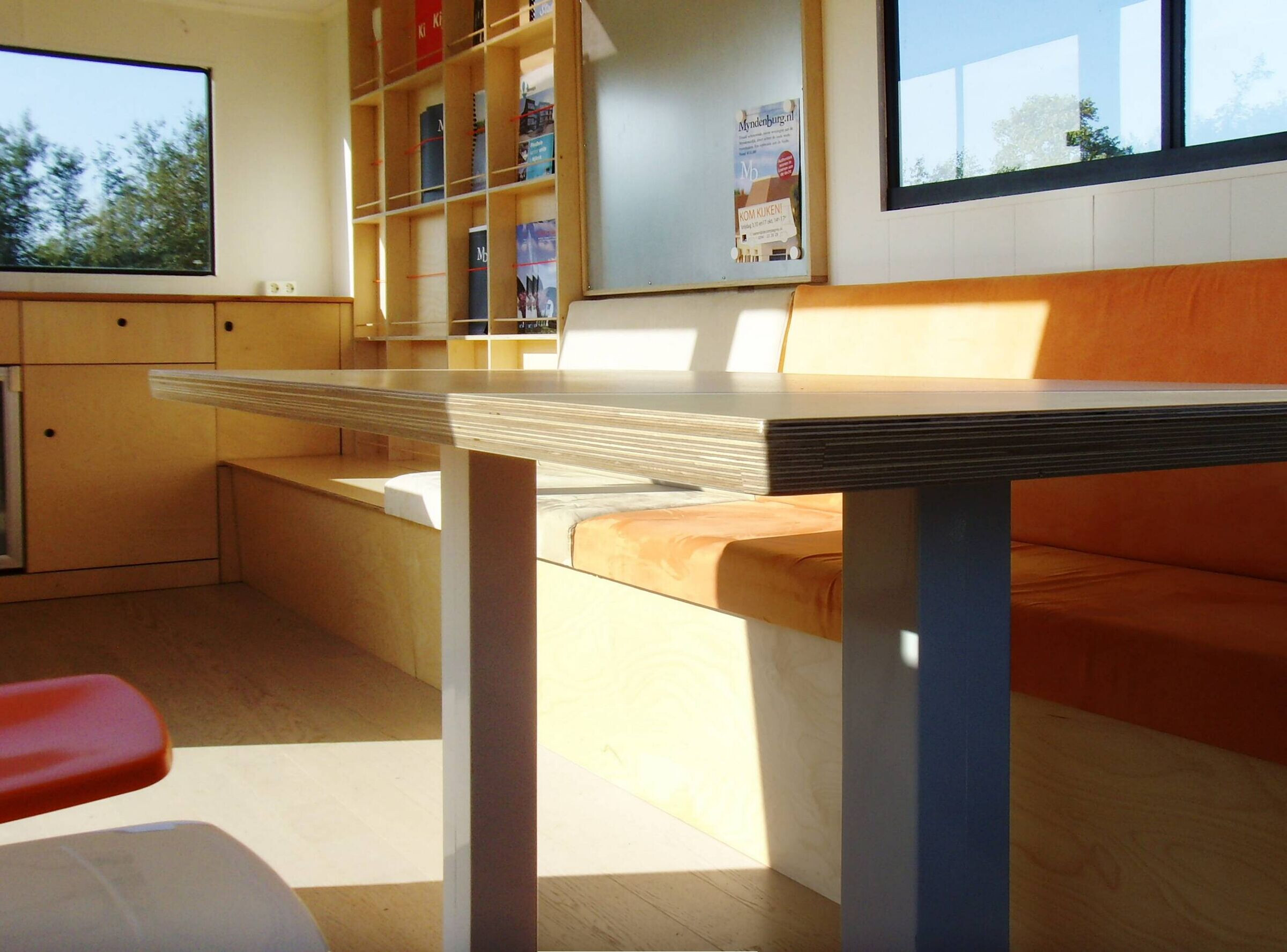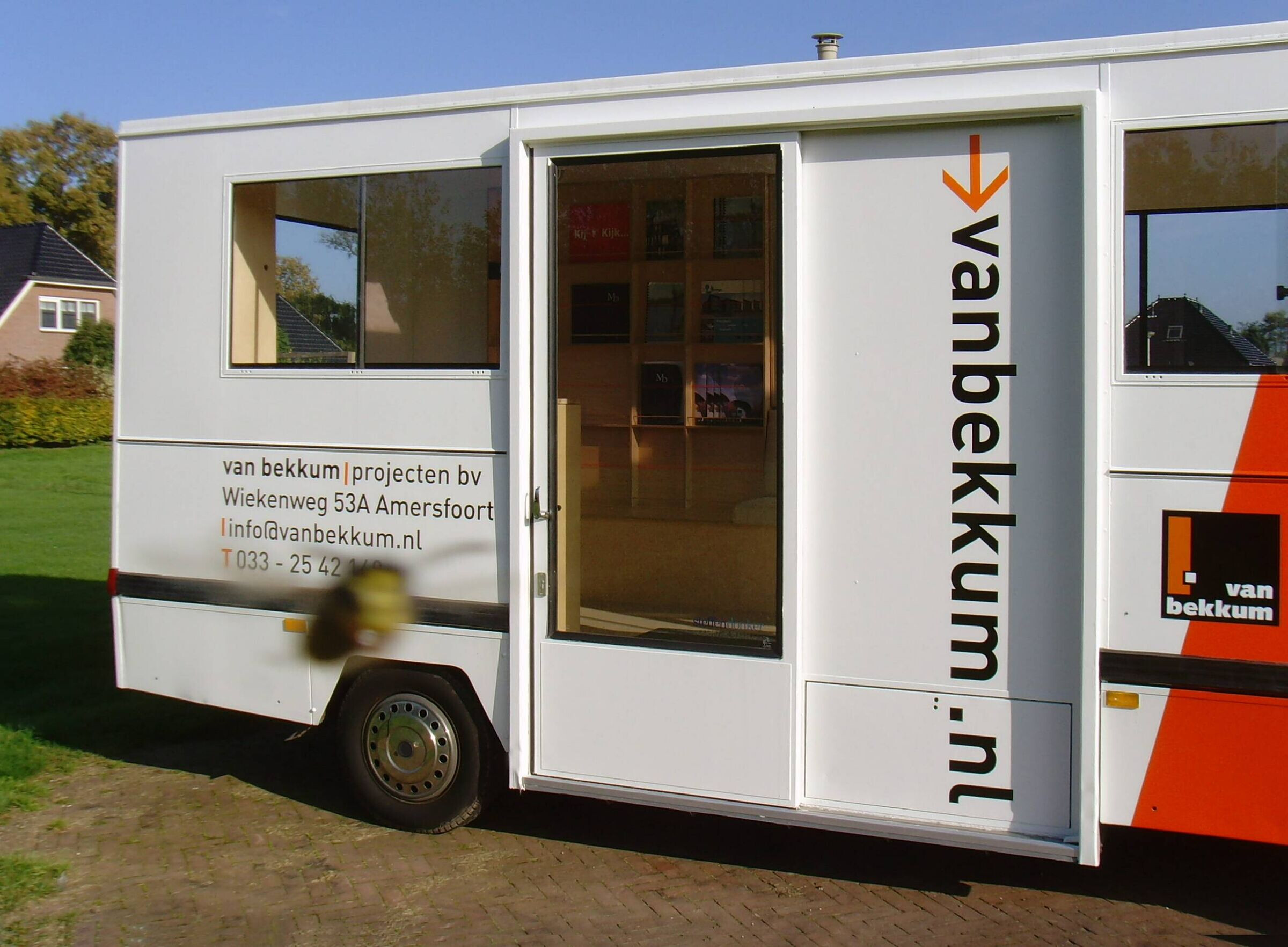 These classics are hard to find, but we found a roling model.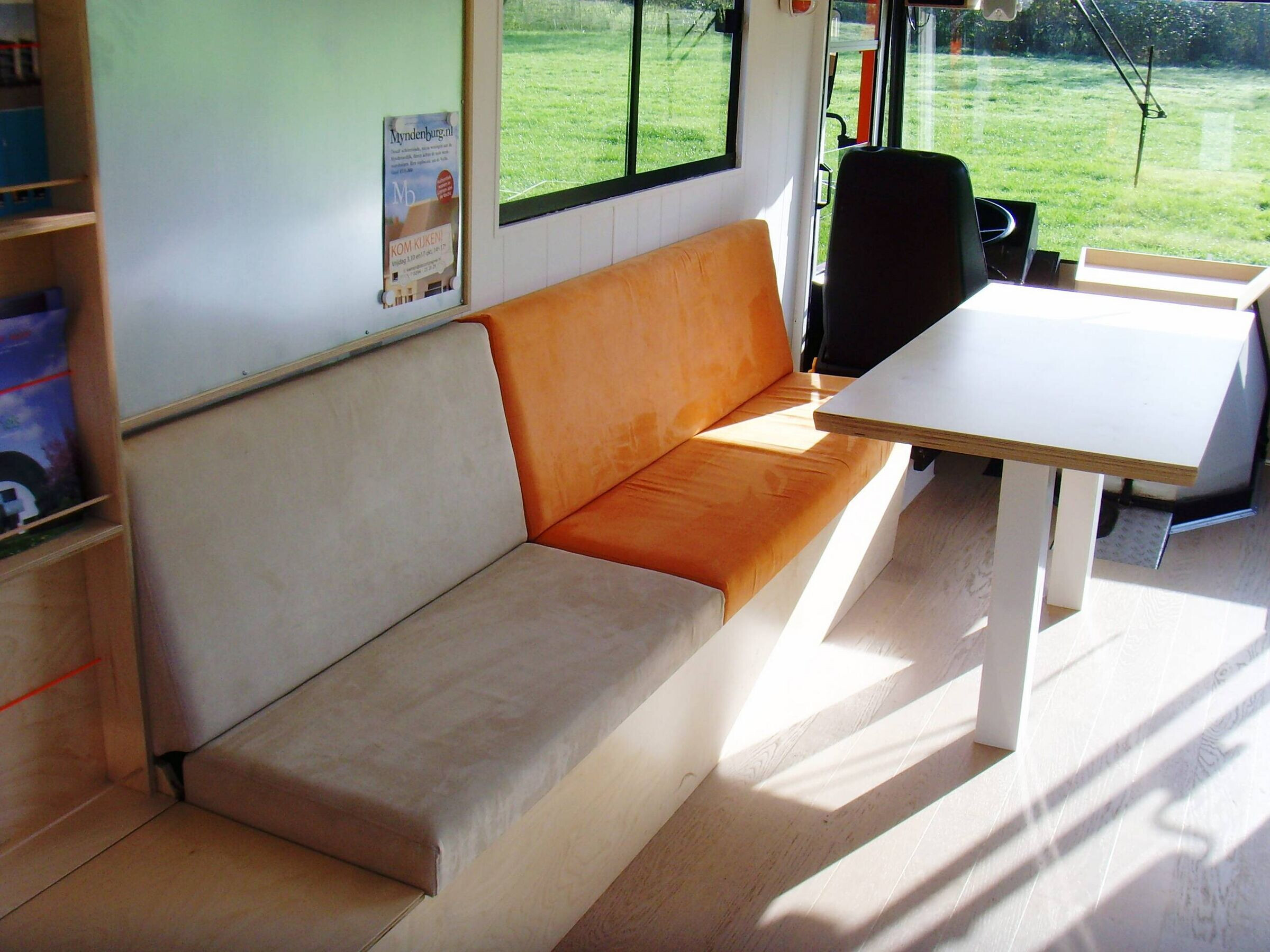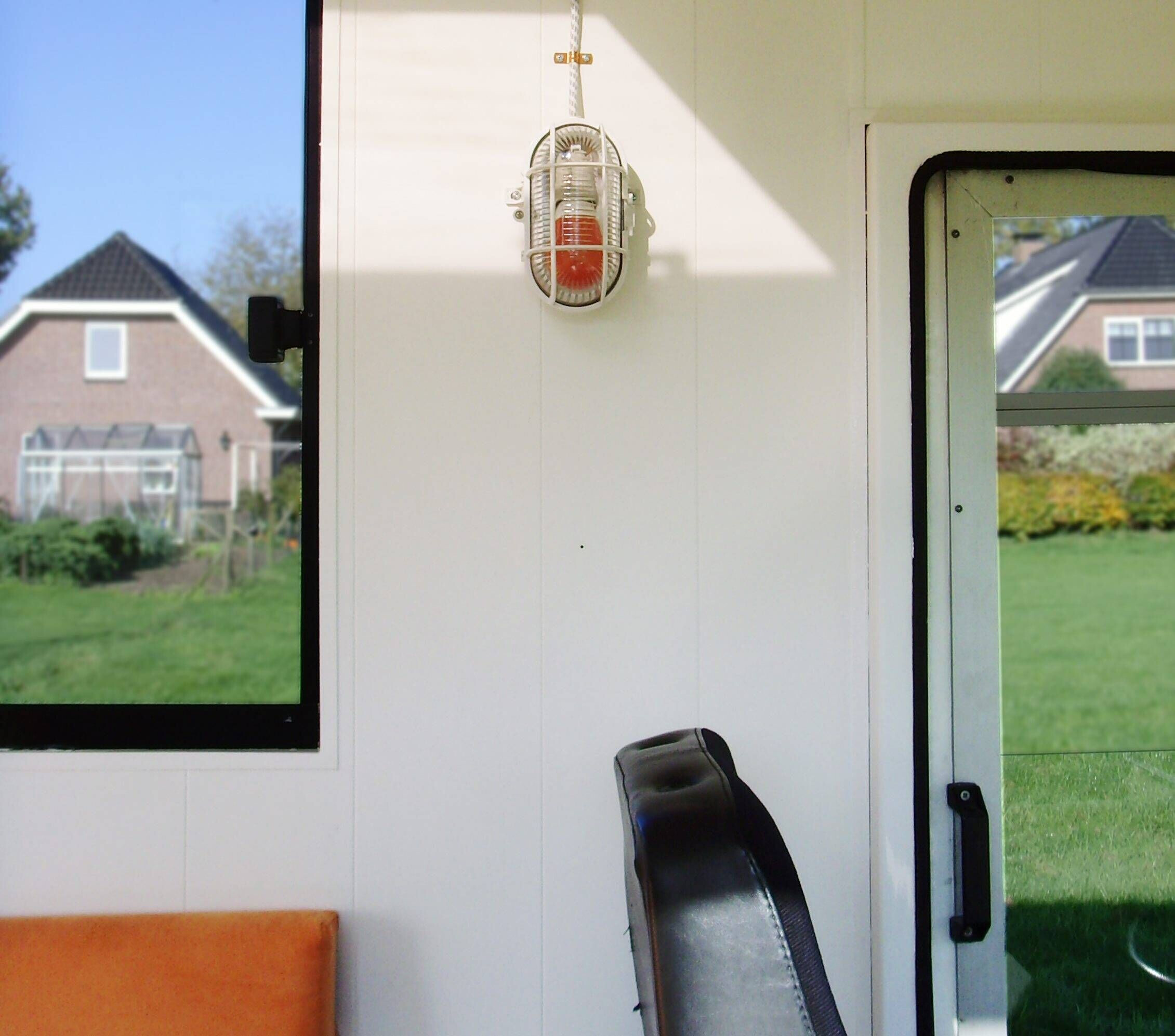 There is standalone 230Volts onboard, a fridge, wall sockets for laptops, a kitchen.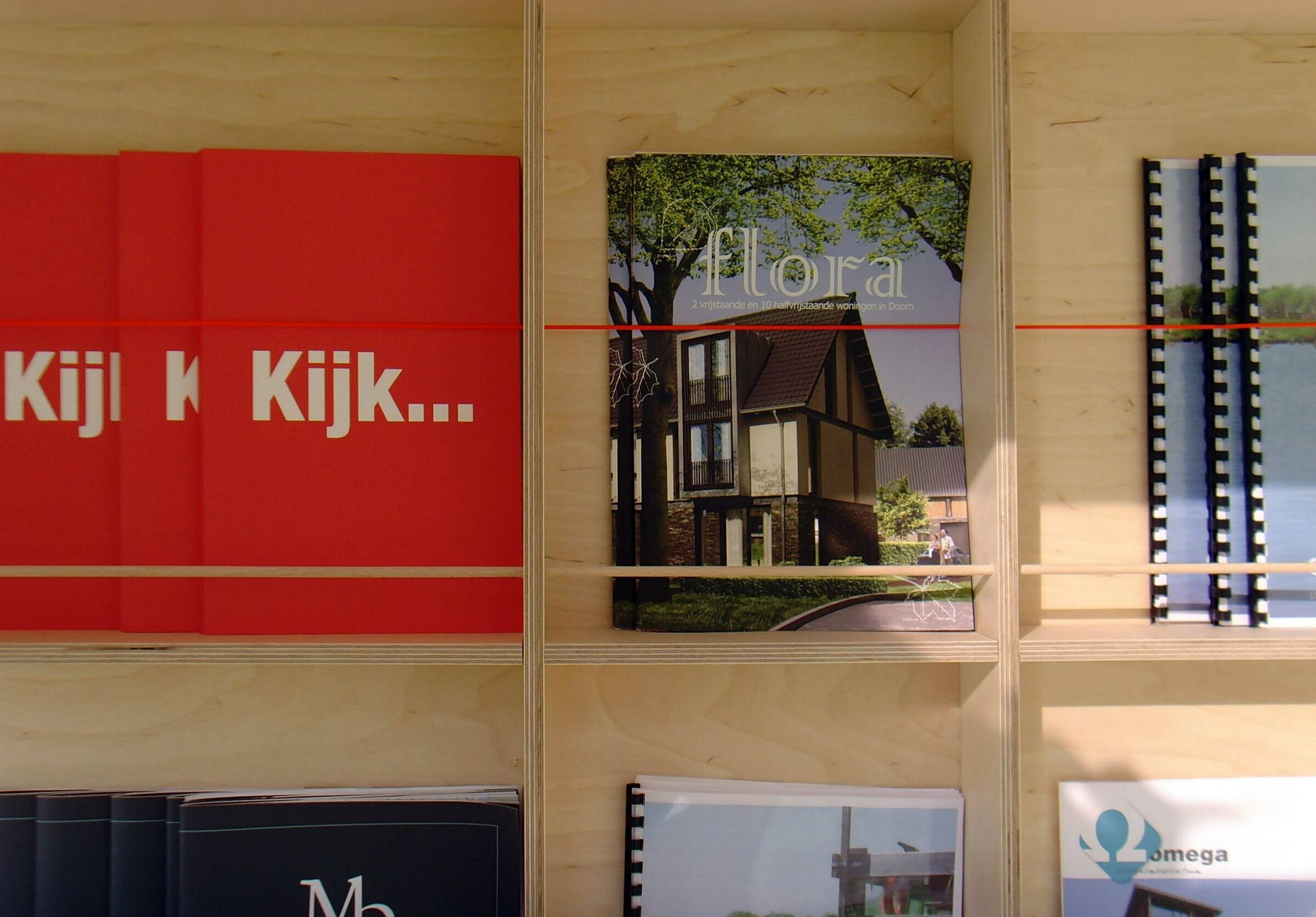 Ready to roll to, in this case, the building site, to pursuade buyers for a newly built house.