The Spanish National Statistics Institute is a governmental organization founded in 1945. One of its prime offices is located in Lugo (Galicia), in a former hospital building built in 1973. The project needed low-energy consumption requirements and the idea of a central patio, for better natural sources of light, was the perfect match for its restoration. For these offices, our aim was to help with the space comfort, where people's motivation and energy are difficult factors to manage. There are many studies that supports the idea of the cleaner and more organised space, the better productivity everyone gets. As a consequence, different solutions for different kinds of rooms were provided, with our GAMAFLOR raised access floor systems as our go-to for every project.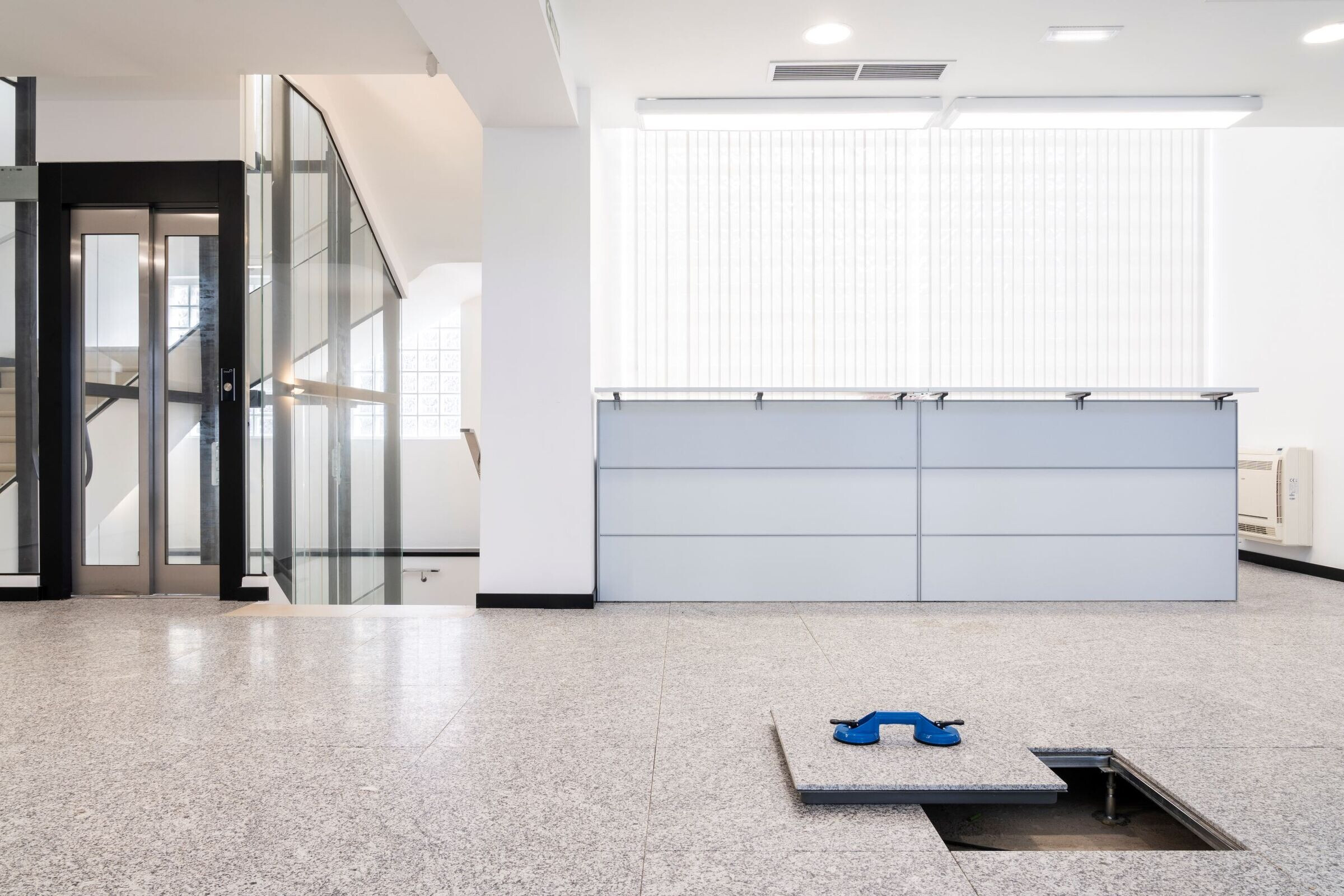 -On one hand, Polygroup's GAMAFLOR PAC with natural wood -wallnut- and HPV Lider coverings were used in all offices. We've also used our SOVEREIGN technology for the raised access floor systems with high pressure vinyl finish, where all edges remain invisible and a continuous aesthetic effect was noticeable. Its clean design fights the subconscious discomfort we all get in these kinds of rooms and in combination with the cable management inside the plenum, it serves as the perfect choice for this project.
-On the other hand, Polygroup's GAMAFLOR FULL STEEL with porcelain and granite tiles were used in common areas due to their high load capacity and their behaviour with fire, acoustics and anti-seismic behaviour.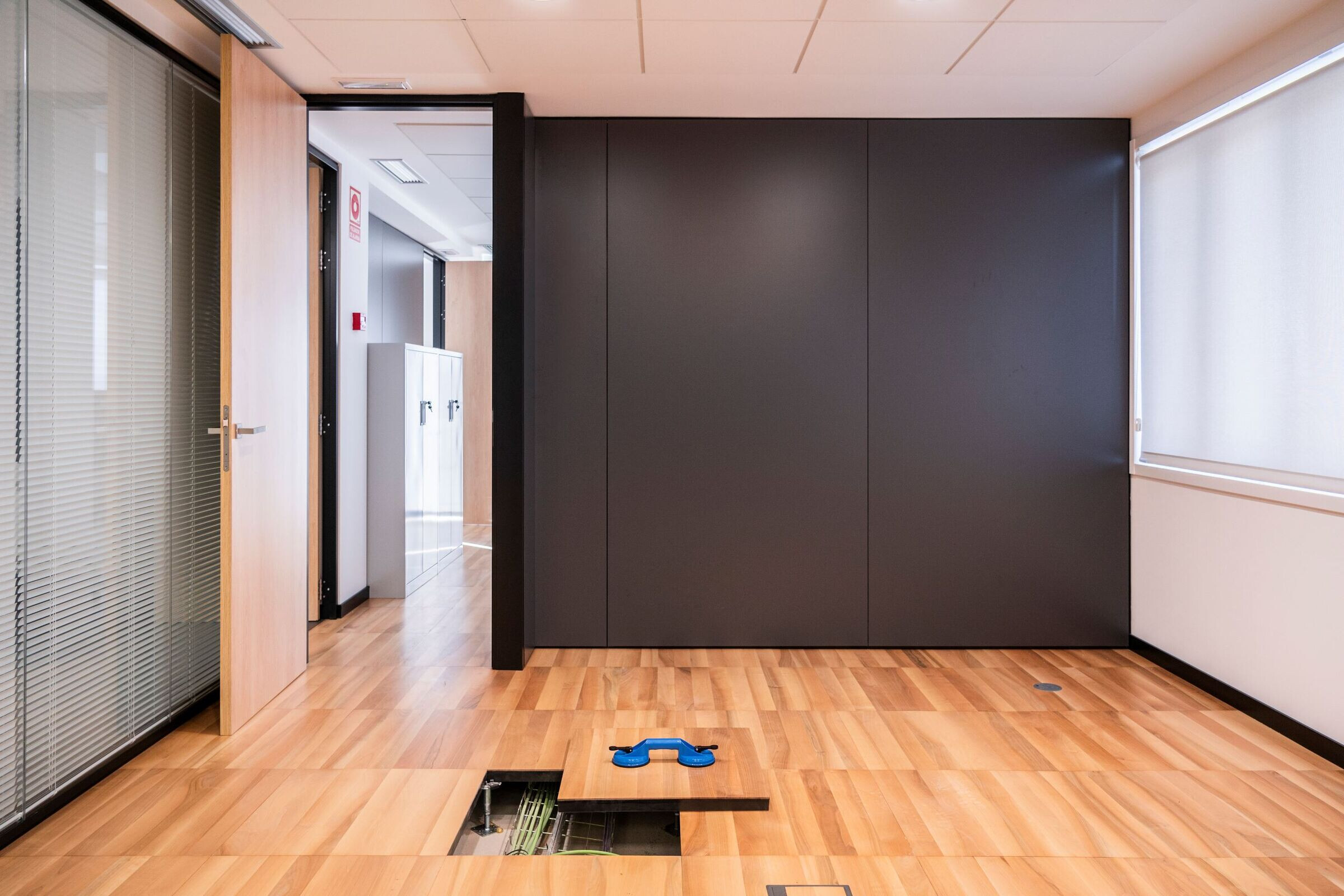 In combination with the raised access floors, there were electric boxes and air diffusers installed on the surface, promoting Polygroup's great Under Floor Air Distribution (UFAD). Ventilation and space conditioning were optimised with the GAMAFLOR Eco Thermal System, for a better indoor air quality and energy saving. As a result, the Spanish National Statistics Institute got a modern, cozy and clean space for both offices and common areas, as well as becoming a more efficient building in terms of energy.