The proposed interior refurbishment works to the shared spaces of the 3 level South Melbourne Business Hub were intended to enhance the unique industrial feel of the building whilst creating a distinctive, modern and professional impression that better aligned with the 50+ businesses based in the building today.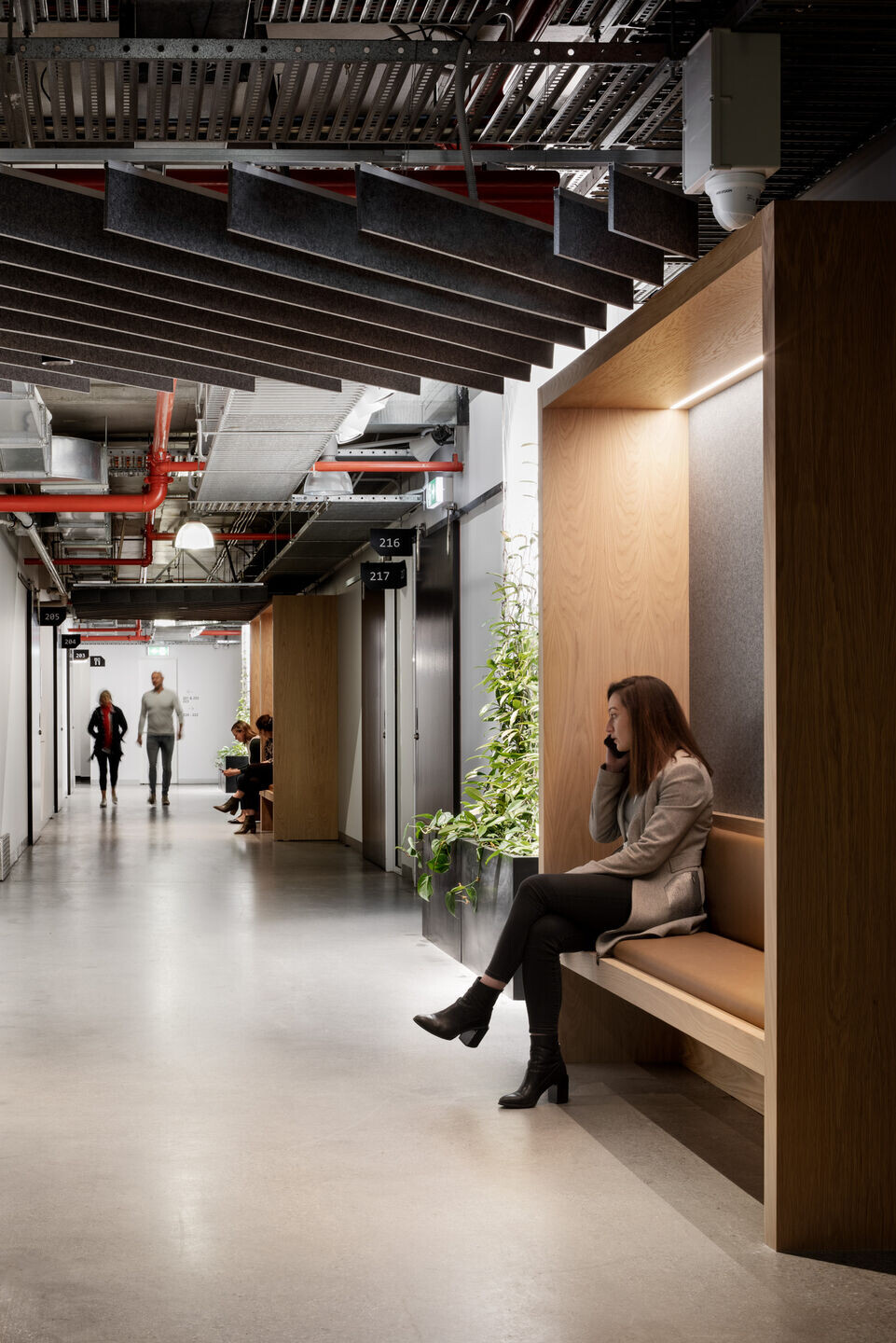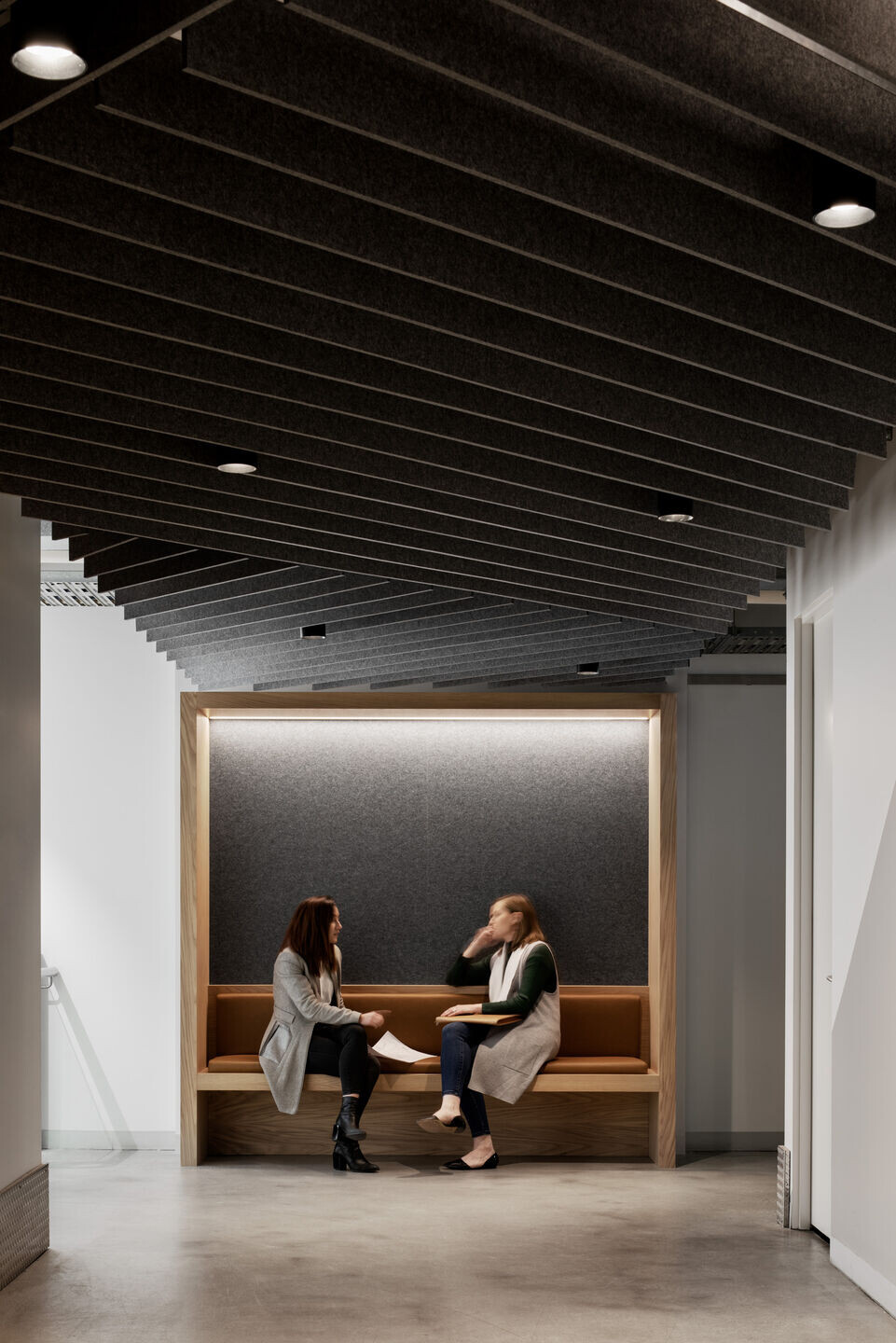 The internal works aimed to better utilize existing under utilised common spaces, corridors and foyer spaces to provide additional designated areas for small informal meetings, better facilitate sensitive phone calls and conversations made outside of the open plan office space and provide spaces to encourage networking and collaboration between the businesses in the building.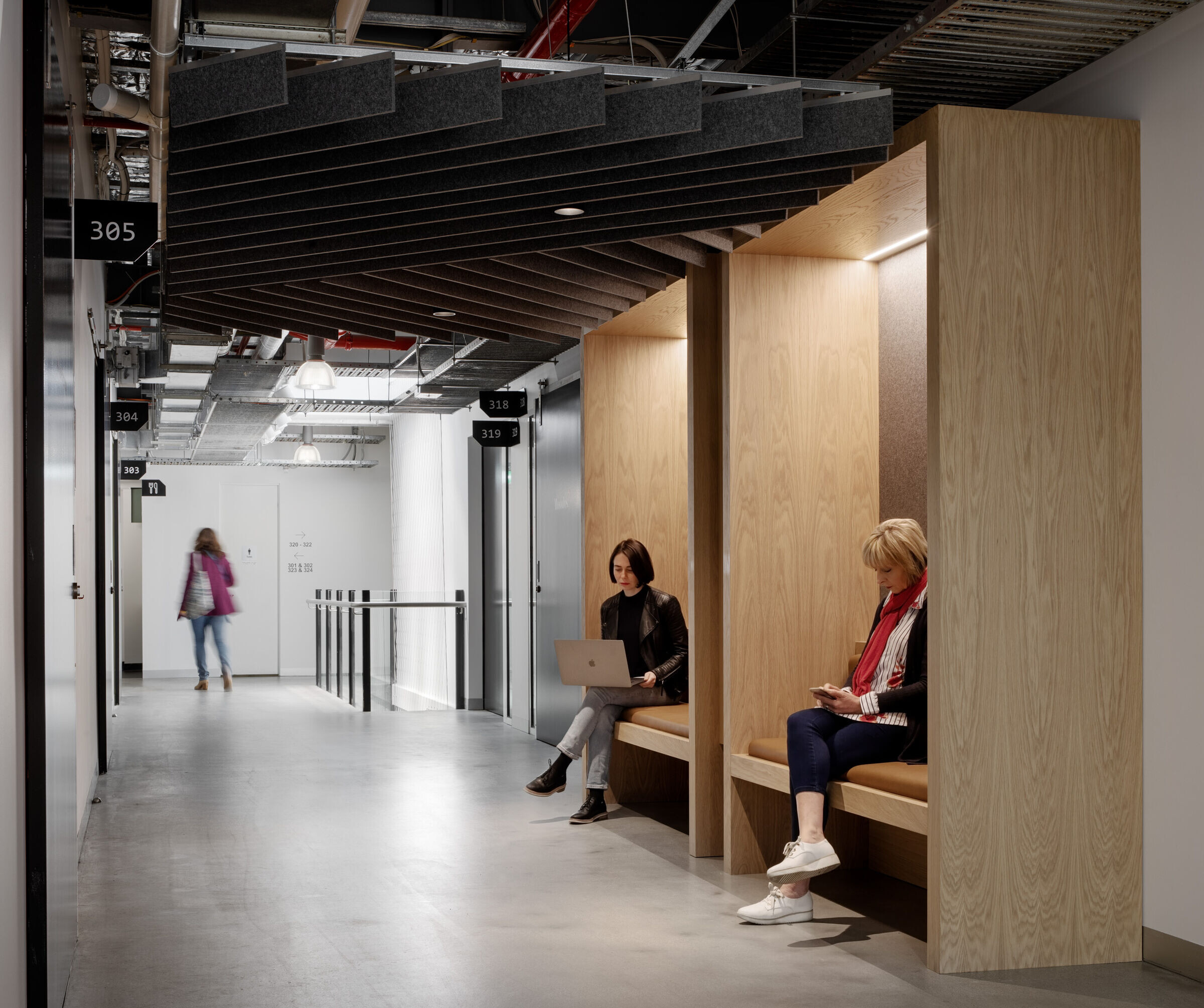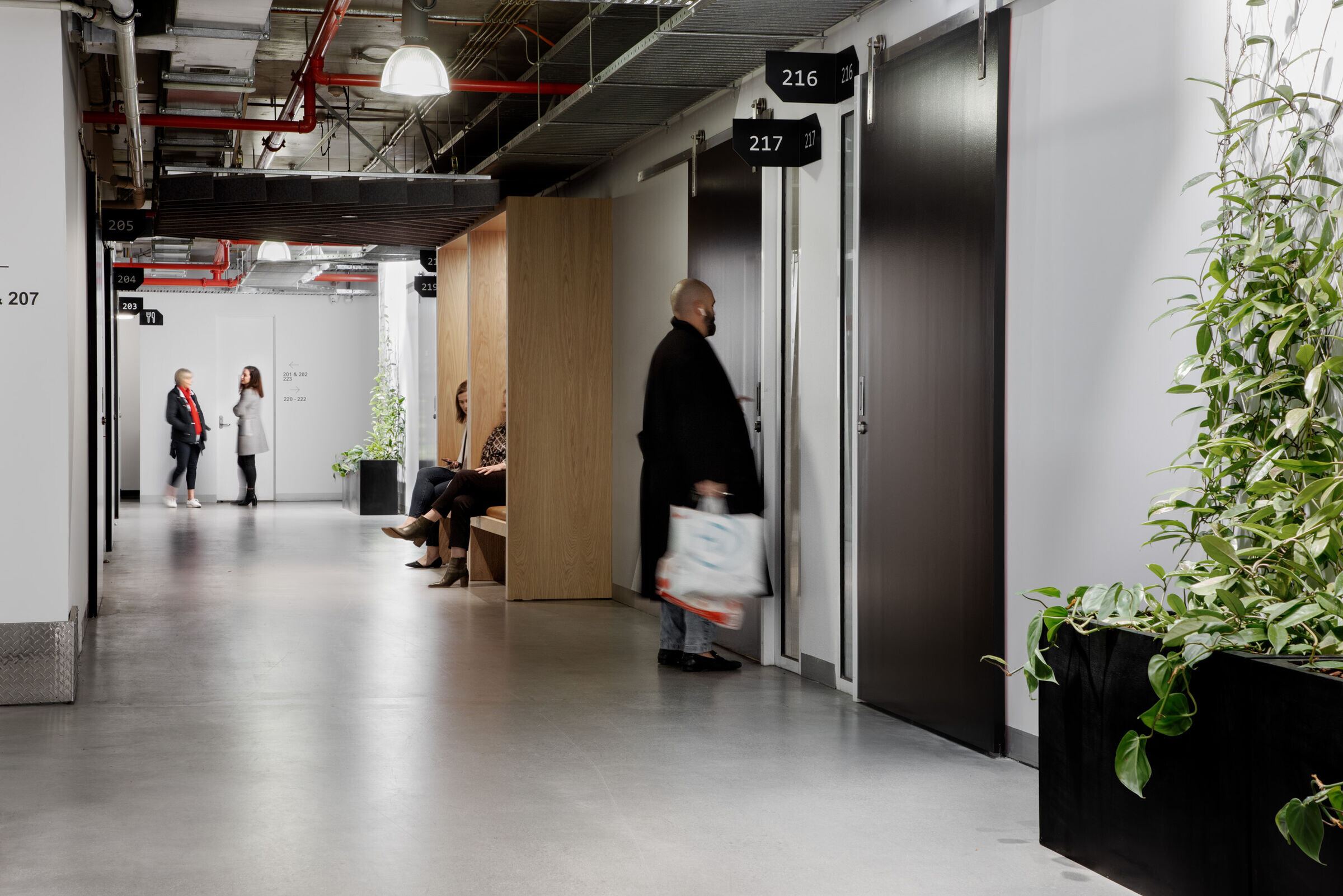 The proposed works also include quality new acoustic wall and ceiling linings, custom built in seating, architectural lighting, living vertical gardens, new building way finding and tenancy signage.