Sonova is a Swiss company that manufactures innovative hearing solutions. One of their buildings is located in Alicante (Spain), and they needed flooring solutions for different case-scenarios. This building has two main areas: technical workshops, where they customise their products, and offices located in the rest of the building.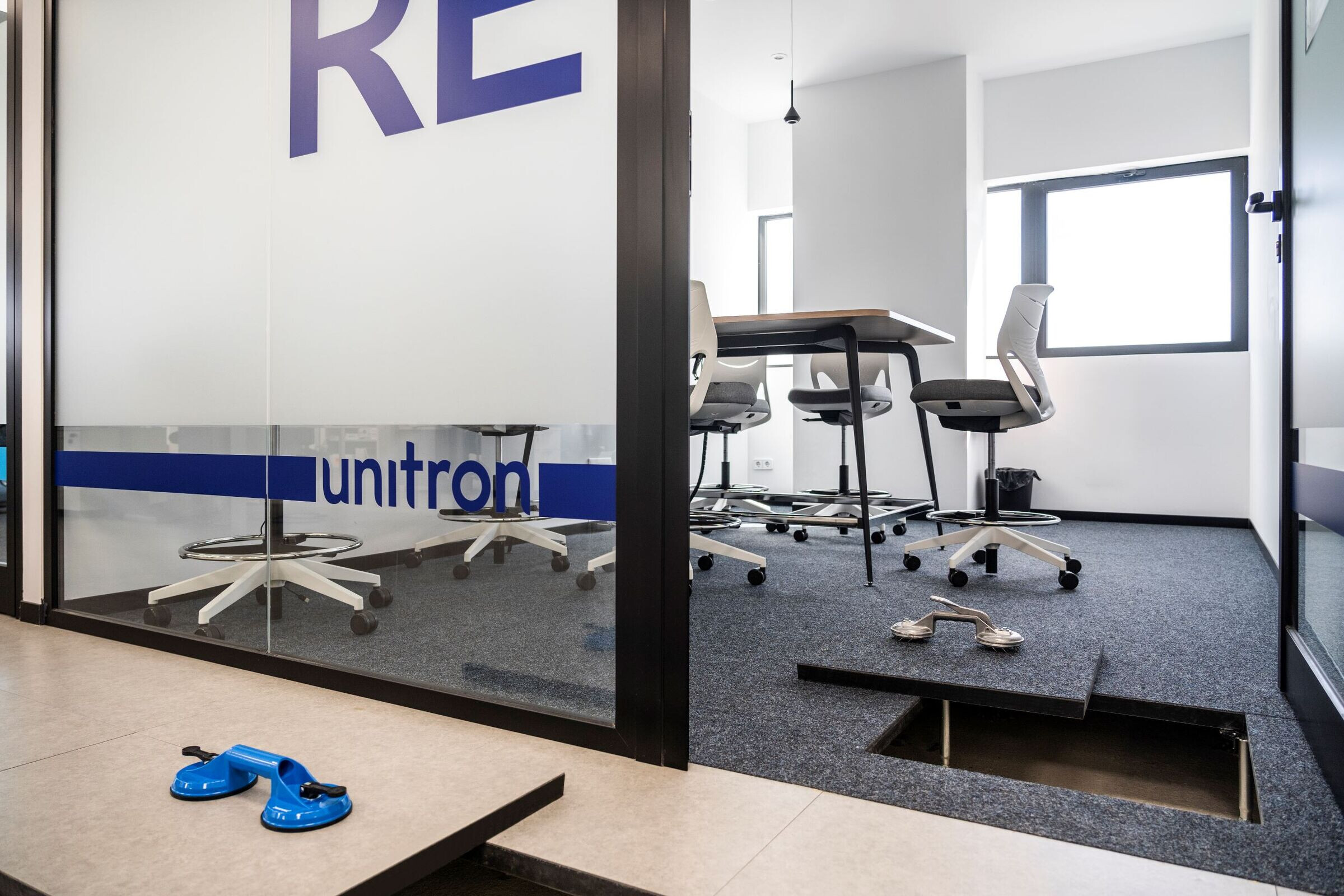 Their workshop is a place filled with high-tech tools and electronic machinery, hence electrostatic energy presence is very strong. For it to become a safer area, they needed a solution which could dissipate those charges quickly. POLYGROUP's technical team studied its requirements and got to incorporate the GAMAFLOR PAC raised access floors with CONDUCTILE SUPER-OR covering. Their conductive vinyl composition serves as a path for all of those electrostatic energy to travel through, letting us to dissipate it directly to the plenum. All panels come with a copper grounding tape inside the chipboard to channel all those charges; a tape that is also fixed with the structure of the raised access floor.
Offices and specialised Sonova rooms are some areas where sound management is crucial. For they to serve as the perfect place to be in, they needed to be quieter areas. POLYGROUP took care of the acoustics by incorporating the GAMAFLOR PAC raised access floor systems with carpet coverings in most of the rooms. Those solutions are the perfect choice if, for an instance, anyone works in a room where doesn't want to be annoyed or distracted with surrounding sounds.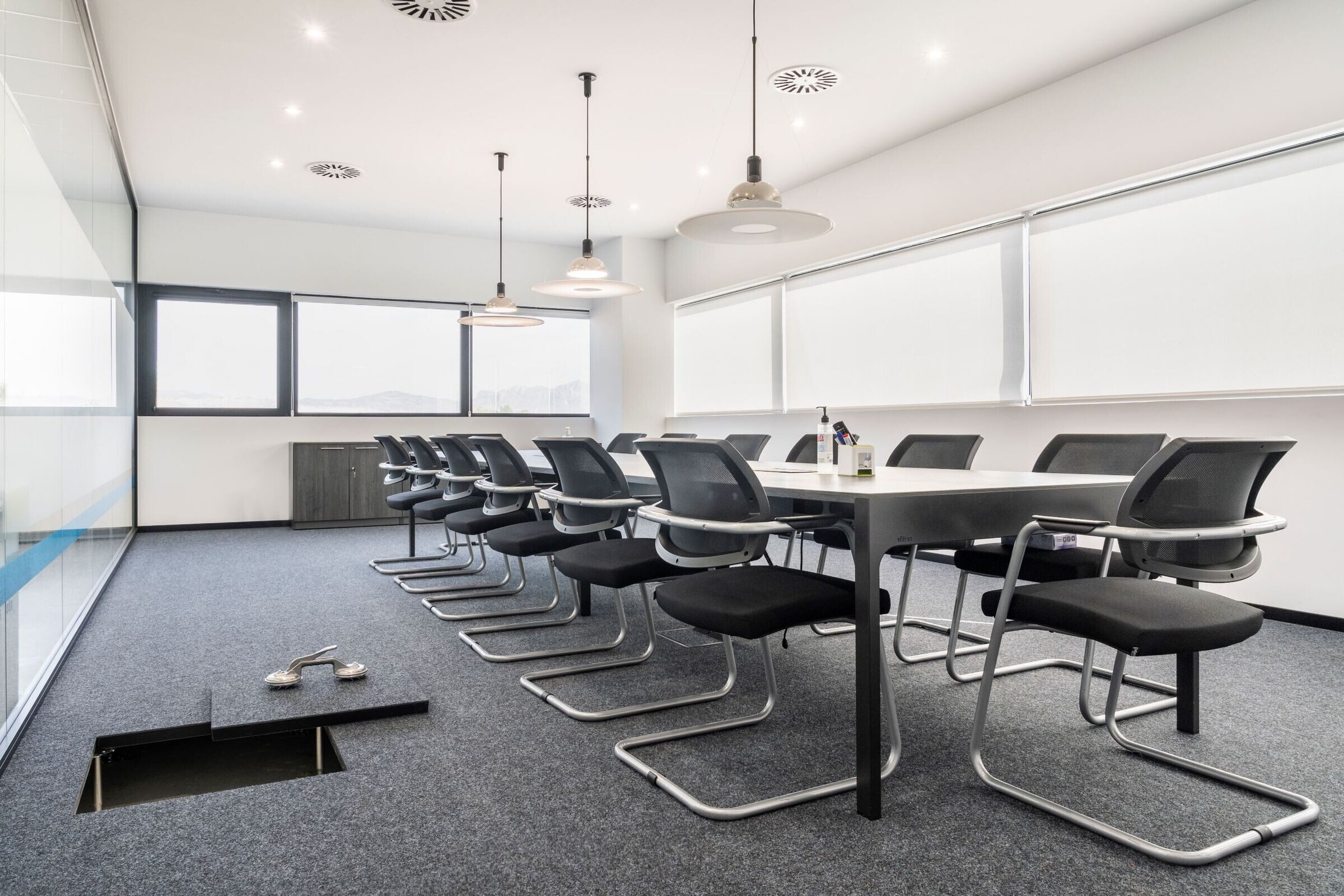 For the rest of the common areas, elegant raised access floor GAMAFLOR PAC with porcelain covering - finished from factory- were used. The look of these parts of the building match perfectly with the aesthetic look that Sonova wants to communicate with their brand, making it unforgettable for everyone walking inside the building.