The Sola Church is designed to be the new gathering space in the town of Sola. Located at the end of the main street, it is the first of its kind in the town center and has a significant presence in the urban space. Designed for both spiritual congregations and as a social gathering space, the church redefines the identity of the small town.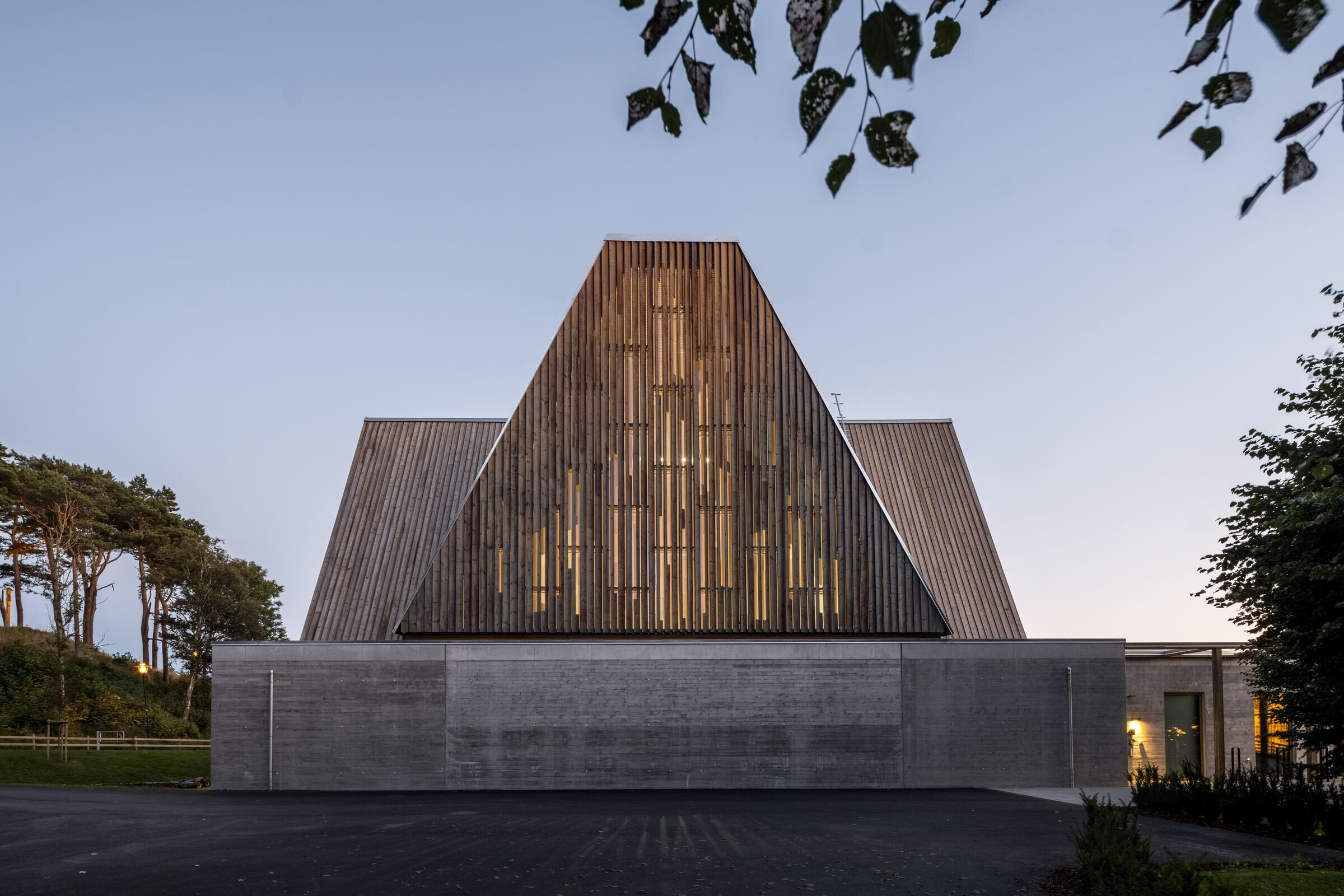 The contemporary church and existing town center exist in symbiosis. The nave is placed as a direct extension of the main street creating a plaza for both the church and town. This provides the town with an active termination of the main street and the church with an urban space that opens up to its surroundings.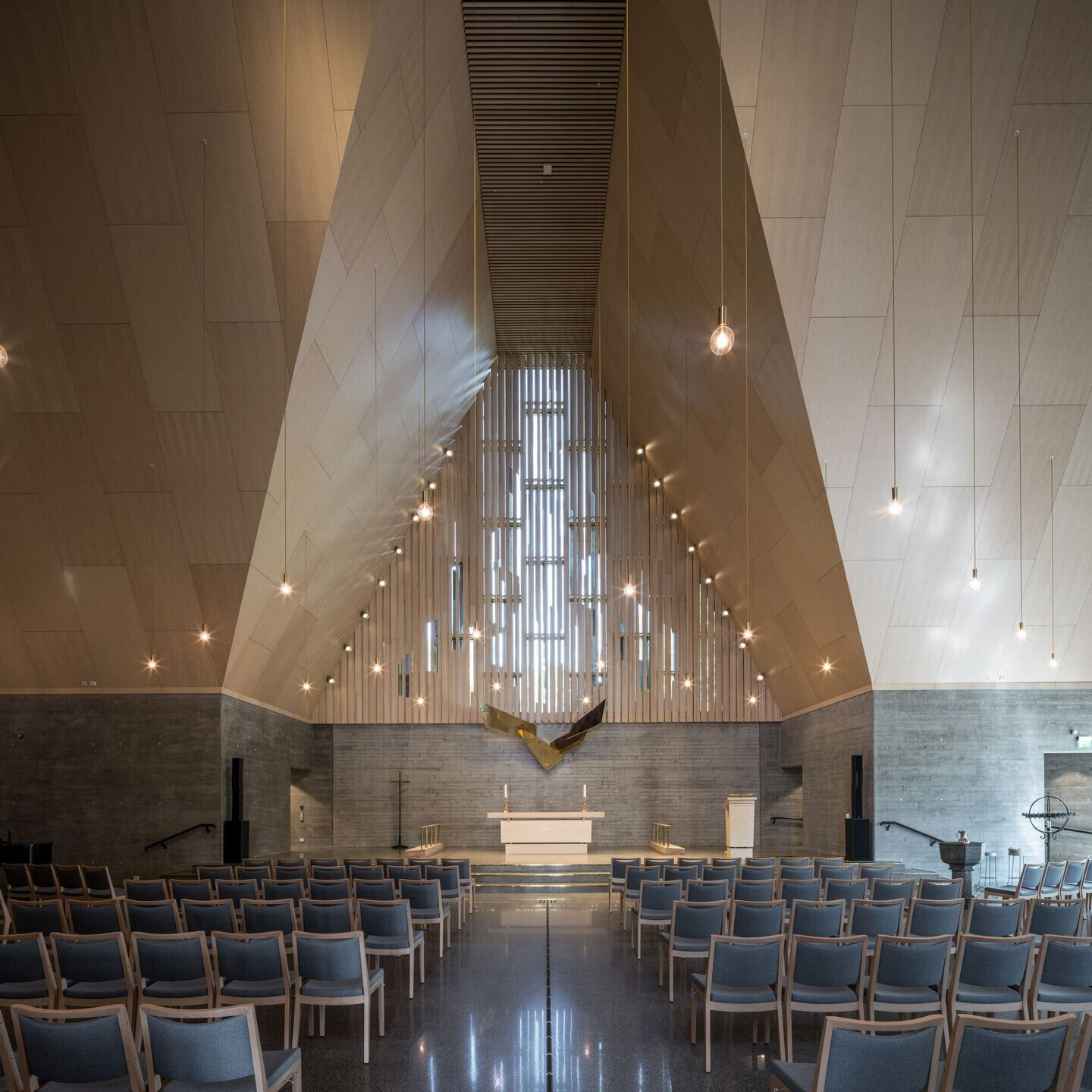 MAIN GESTURE
The church's nave is placed as a direct extension of the main street axis. Opposite the town hall, the two buildings form a new plaza with a continuous green park as a backdrop. The church, along with the new urban and recreational space, redefine the identity of Sola.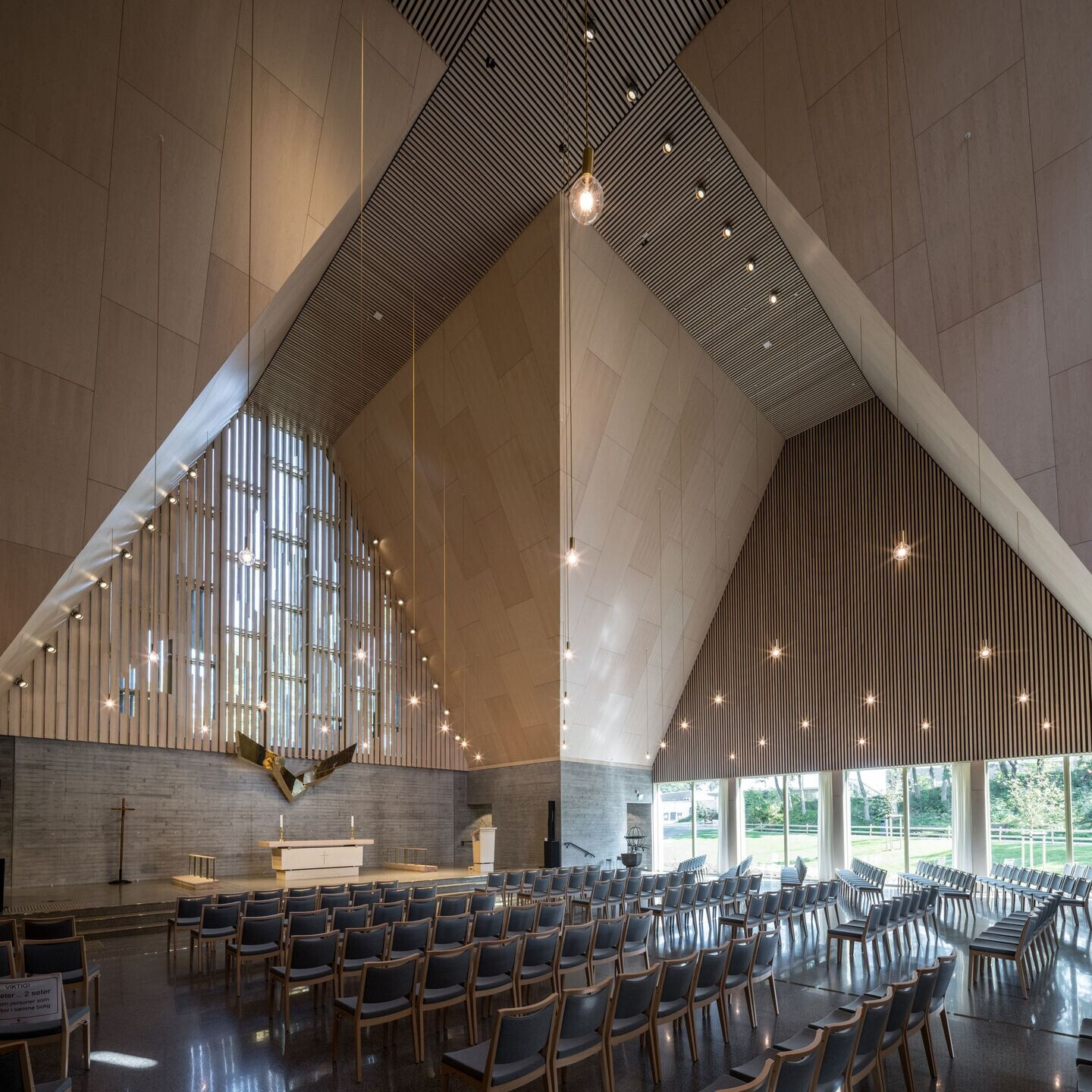 THE NAVE
The nave is designed as a symmetrical space providing a calm and balanced experience. The north wall of the main nave is designed with a gradual filtration of the northern light providing depth and a clear direction in the nave. The diffused northern lights throughout the height of the room provide a sacred and poetic atmosphere. Behind the altar, a huge art piece by local artist Marie Buskov is installed, giving the church its own identity and a spiritual atmosphere.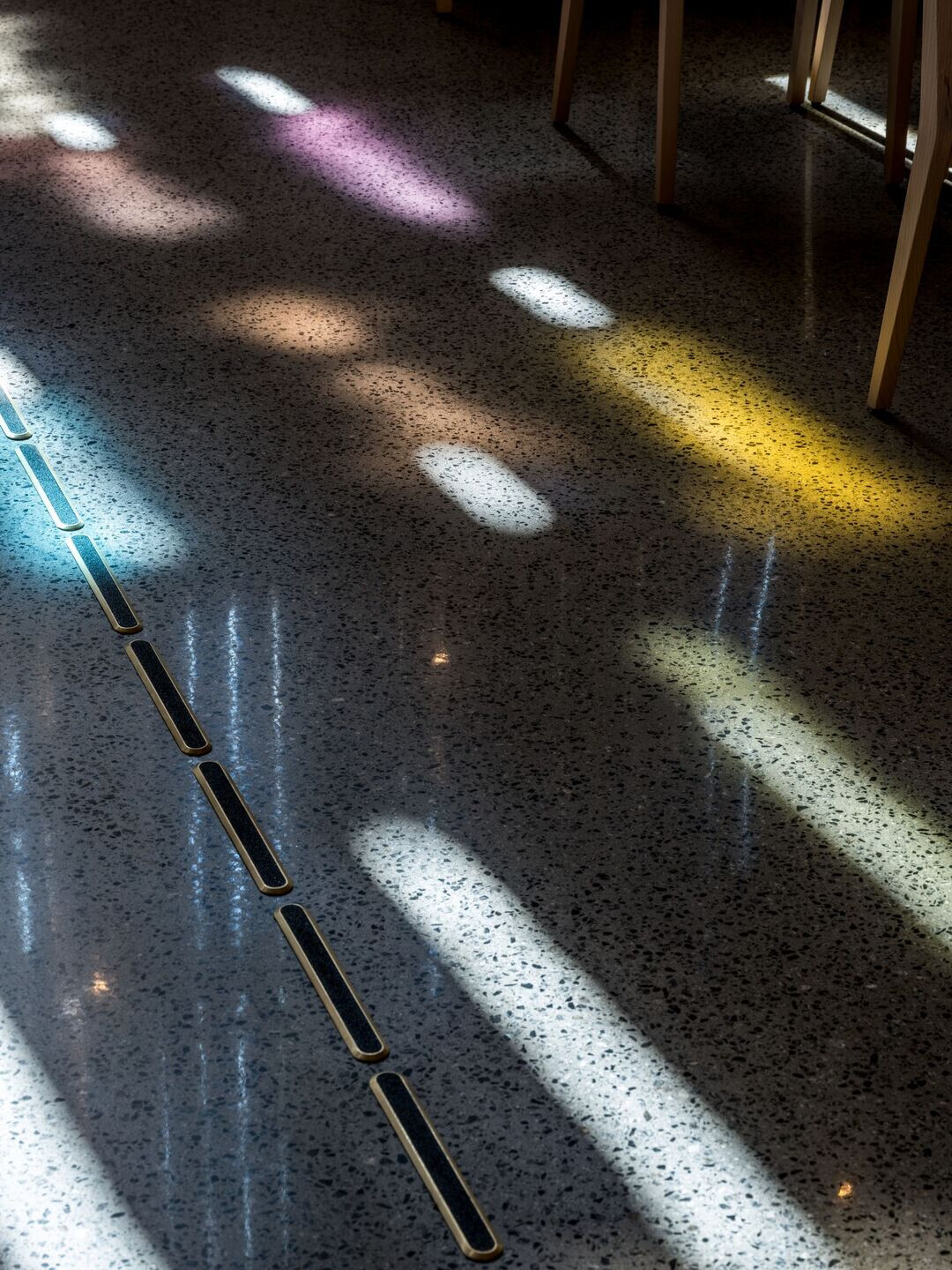 NATURAL LIGHTING
Louvred windows with stained glass cover the gabled roof allowing ambient light to filter through and fill the sacred space. During the day, the light creates a playful color palette on the aisle and the walls in the nave.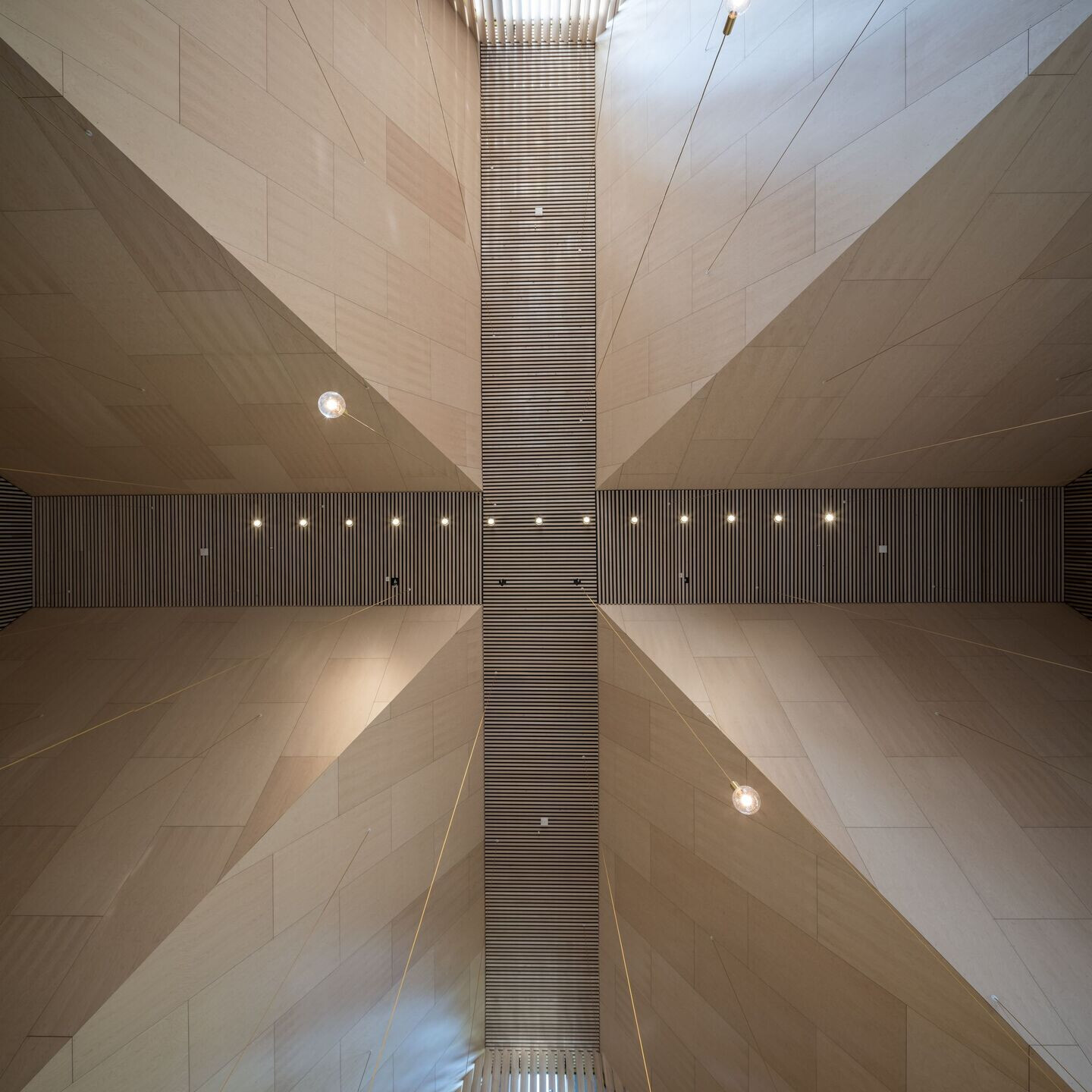 FACADE
The church consists of a horizontal base made of granite, which carries four wood-clad building bodies. The largest volume – the nave – forms a clear face and front motif towards the center of Sola.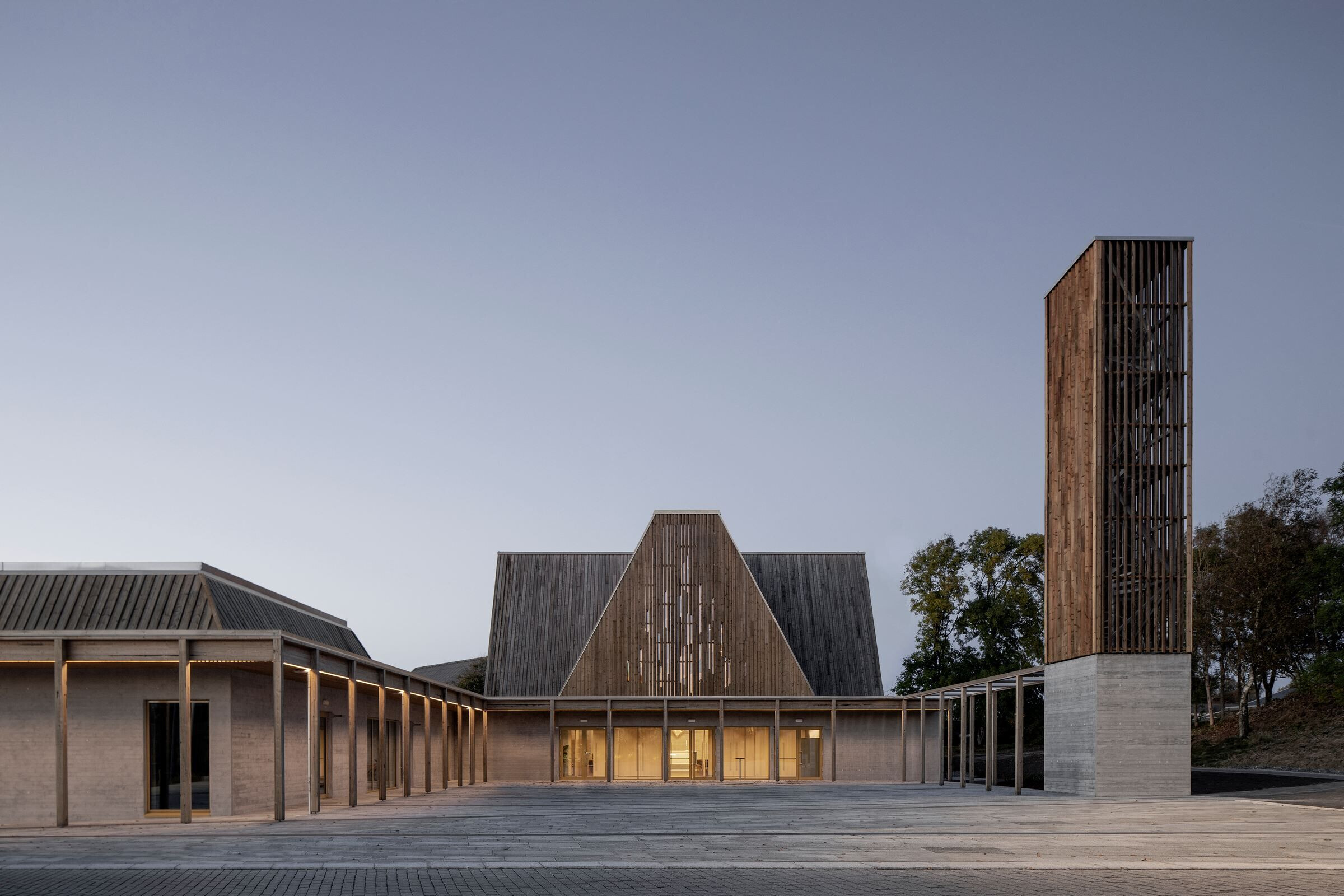 The south aisle of the nave is designed as a slightly transparent gable motif, which provides depth and play of light during the day. In the evening, illuminated from within, the church will appear as a lighthouse, creating a landmark in the extension of 'Solakrossen' and 'Rådhusvejen'.
Team:
Architects: JAJA Architects and Brandsberg Dahl
Client: Sola Municipality
Team JAJA: Jakob Christensen, Jan Tanaka, Kathrin Gimmel, Stephen Dietz-Hodgson, Sam De Boever, Kaspar Dettinger, Sara Patriksson, Pawel Furmanowski