In contrast to the closed 19th-century block in which the limits between private interior space and public space were clearly defined, this proposal for a block with 90 public housing units in Rota (Cádiz) offers a solution that, while maintaining the alignments of the external façades, accepts a whole series of spatial interventions such as fractures, breaks and distortions that make the relationship between the domestic spaces and the interior garden of the block more fluid an intense.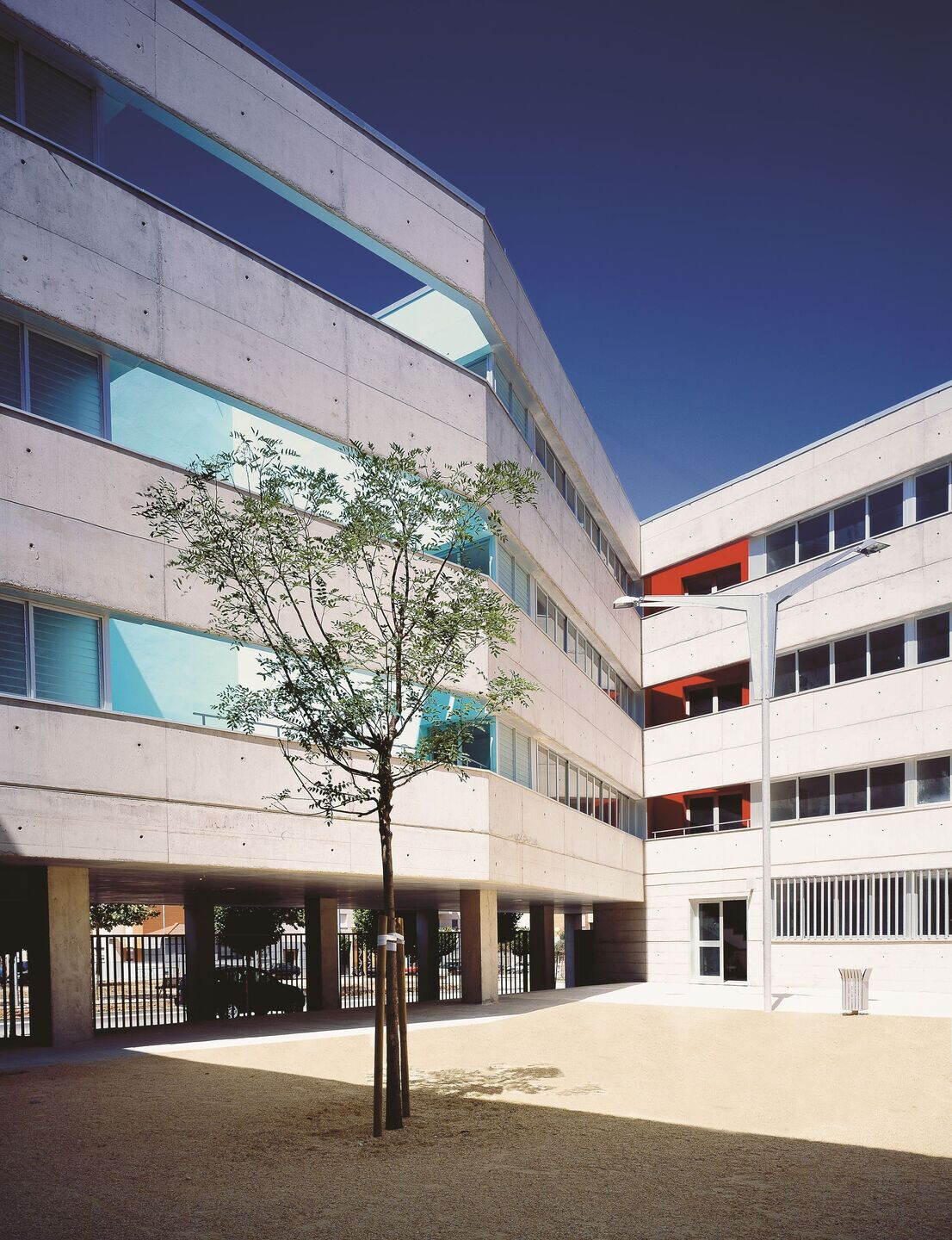 This proposal assumes the coexistence of continuity and homogeneity on the façade with distorsion and discontinuity on the interior. In contrast to the flat, uniform walls of its façades, the interior folds in multiple breaks, configuring a garden space in the heart of the block. This dynamic space flows outwards through a slanted cut that looks out onto the distant landscape of the eucalyptus trees along the road.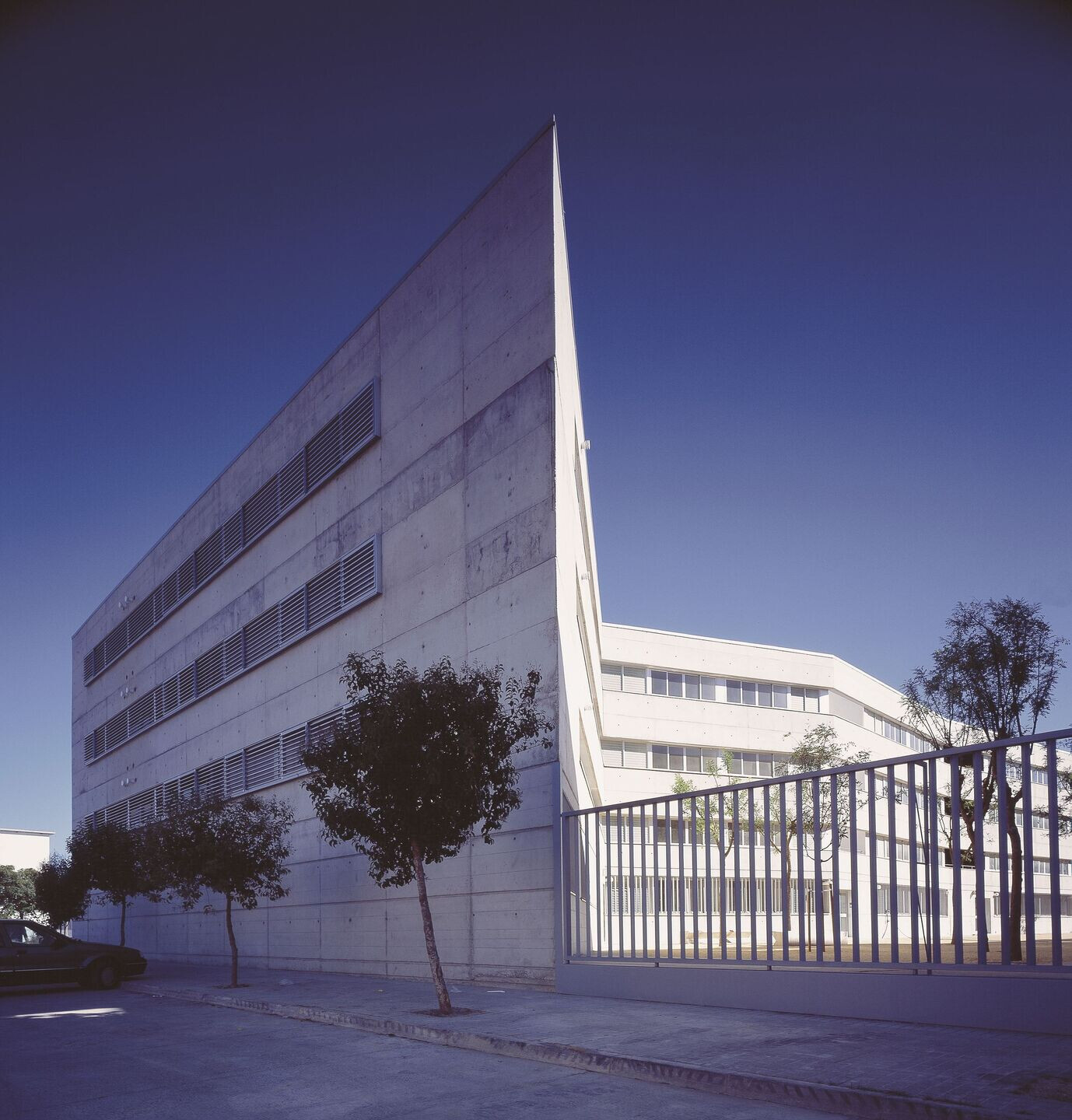 In relation to the dwellings, the structural organization of the building block differentiates three longitudinal strips: an exterior one occupied by bedrooms, an intermediate one that includes bathrooms, toilets and stairs, and a third one of variable width that corresponds to the living rooms, kitchens, and drying patios facing the tree-lined interior space.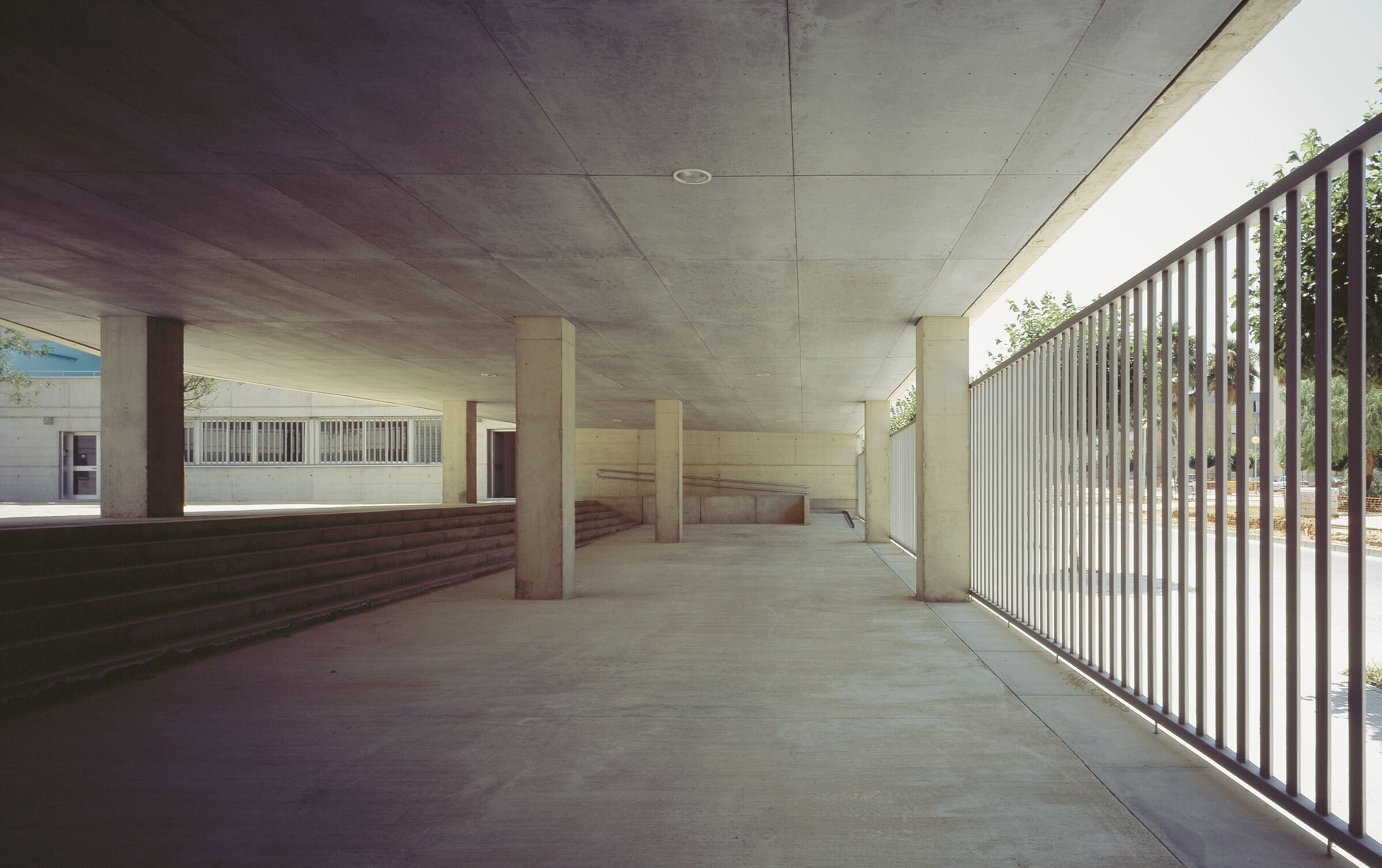 This highly flexible structure makes it possible to intervene on the strip of bedrooms, arranging two, three or four, depending on the programme, and to respond to the different dimensions of the living rooms, randomly breaking up the interior envelope of the central space. In short, the project generates spaces of greater isotropy and neutrality that permit providing suitable responses to the changing logics in the new forms of use of the dwelling.
Material Used:
1. Facade cladding: Exposed concrete, Sistemas e Instalaciones 2.000, S.A.
2. External Aluminium Cladding: Malhinox.
3. Interior partitioning: Antonio Benitez.
4. Flooring: Sanluqueña de Pavimentos.
5. Doors and windows: Aluminium carpentry: Malhinox.
Wooden carpentry: Suministro e Instalación de Carpintería.
Metal work: Talleres Vázquez.
6. Plaster Coatings: Proyectados del Bajo Guadalquivir.
7. Artificial Stone: Prefabricados Hermesa.
8. Faucet: Standard Hidráulica.
9. Concrete steps and prefabricated elements: Sistemas e Instalaciones 2.000, S.A.
10. Outdoor furniture: Concrete, designed by GVC