Rumah Miring ('slanted house') is a small house on a 8 x 20m lot located in the Pondok Indah district of South Jakarta, Indonesia.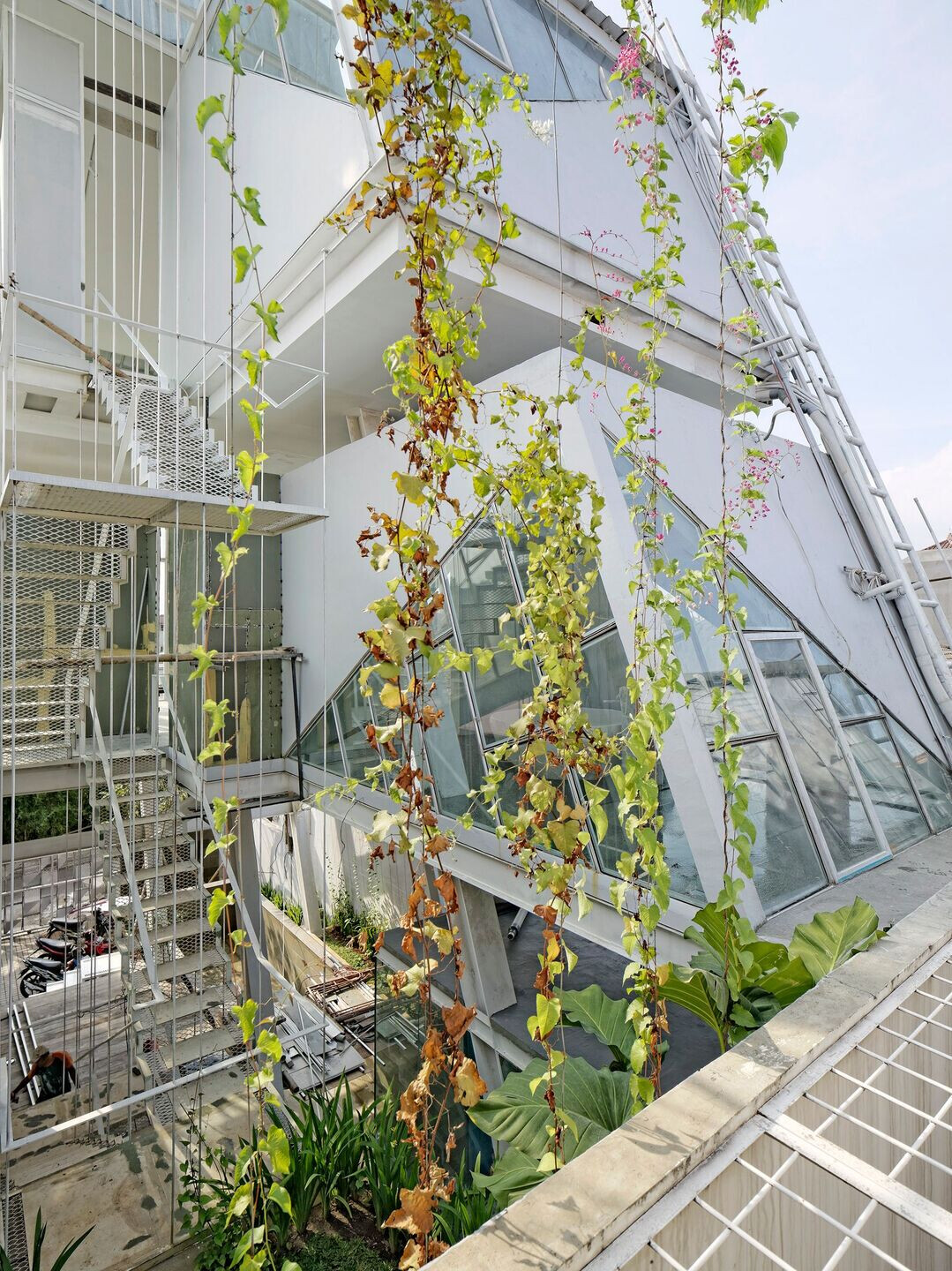 The lot is situated on the edge of small river with indigenous village (urban) settlements on the opposite side. Pondok Indah is a gated residential community built in the 80's. Since then, it holds a symbolic status. Some parliament members in Jakarta, as well as some celebrities who come from other regions, feel like it is a must to have a house in this area.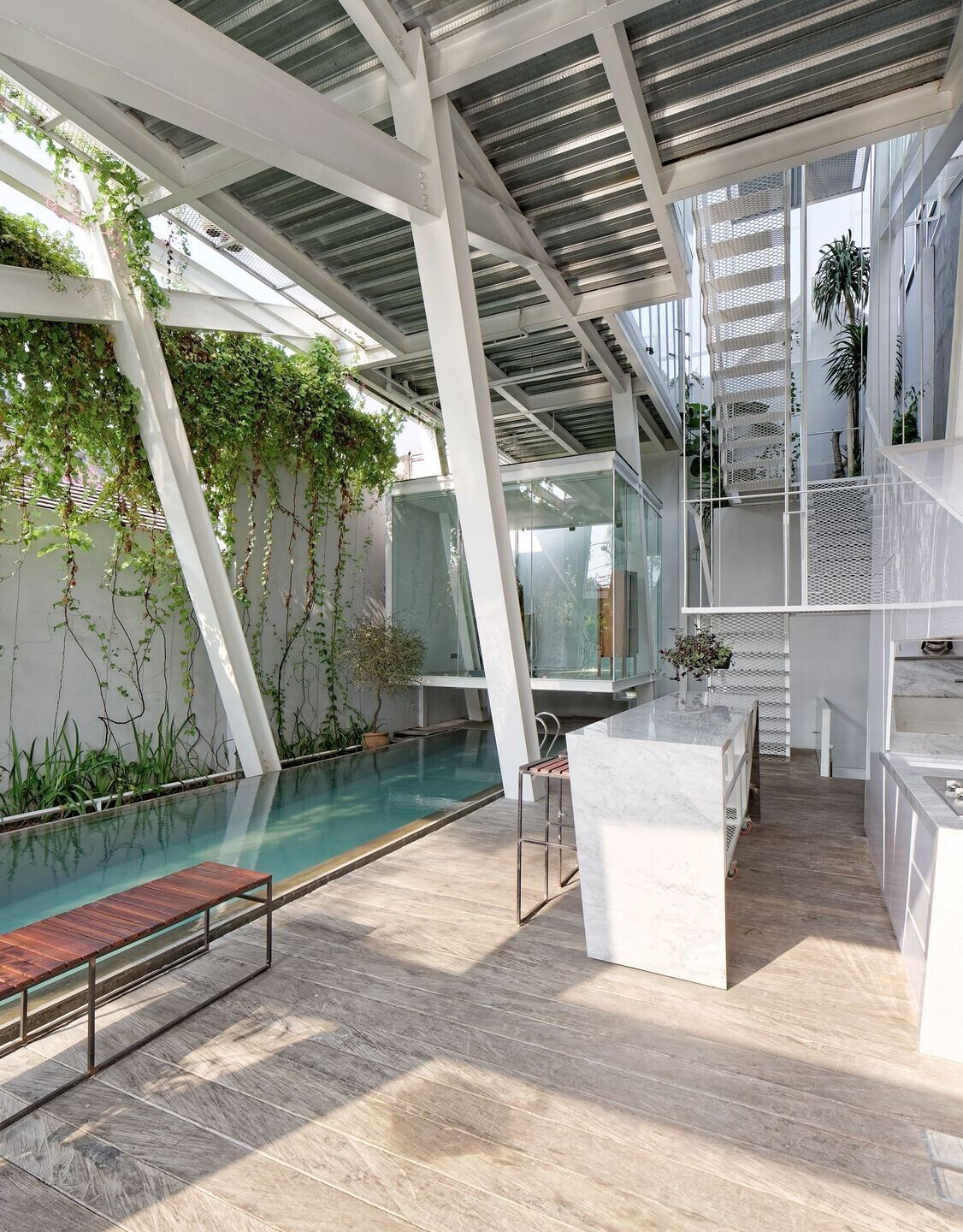 These symbols of success, aside from where it is located, are generally shown via architectural language. For instance, some structural columns, similar to those in Italy or France, are such symbols.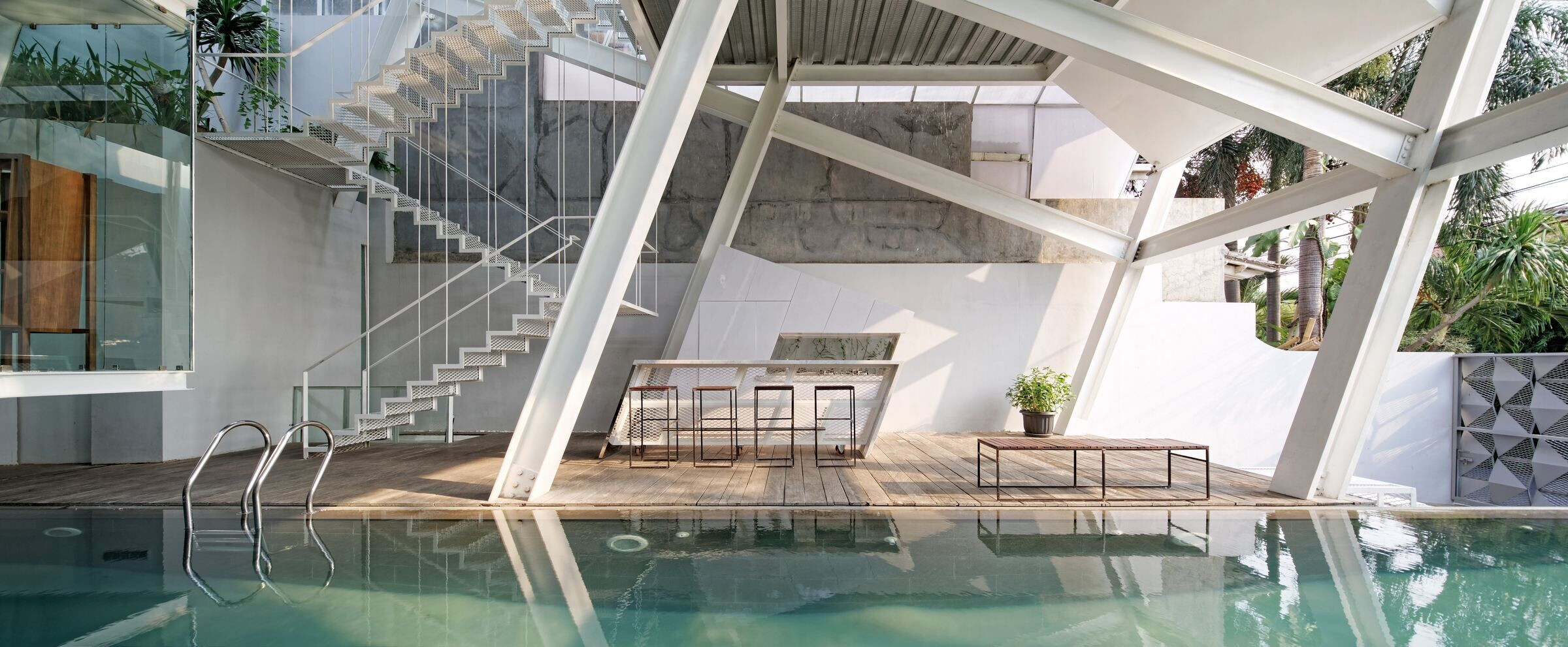 Do we need these symbols of status? The client agreed to deconstruct this common discourse, tilting the whole house to be something that almost falls down. This house is next door to an Indonesian musician, Ahmad Dhani. Dhani's house is painted all black whereas this house is all white. This reinforces Rumah Miring as architecture that criticizes its environment.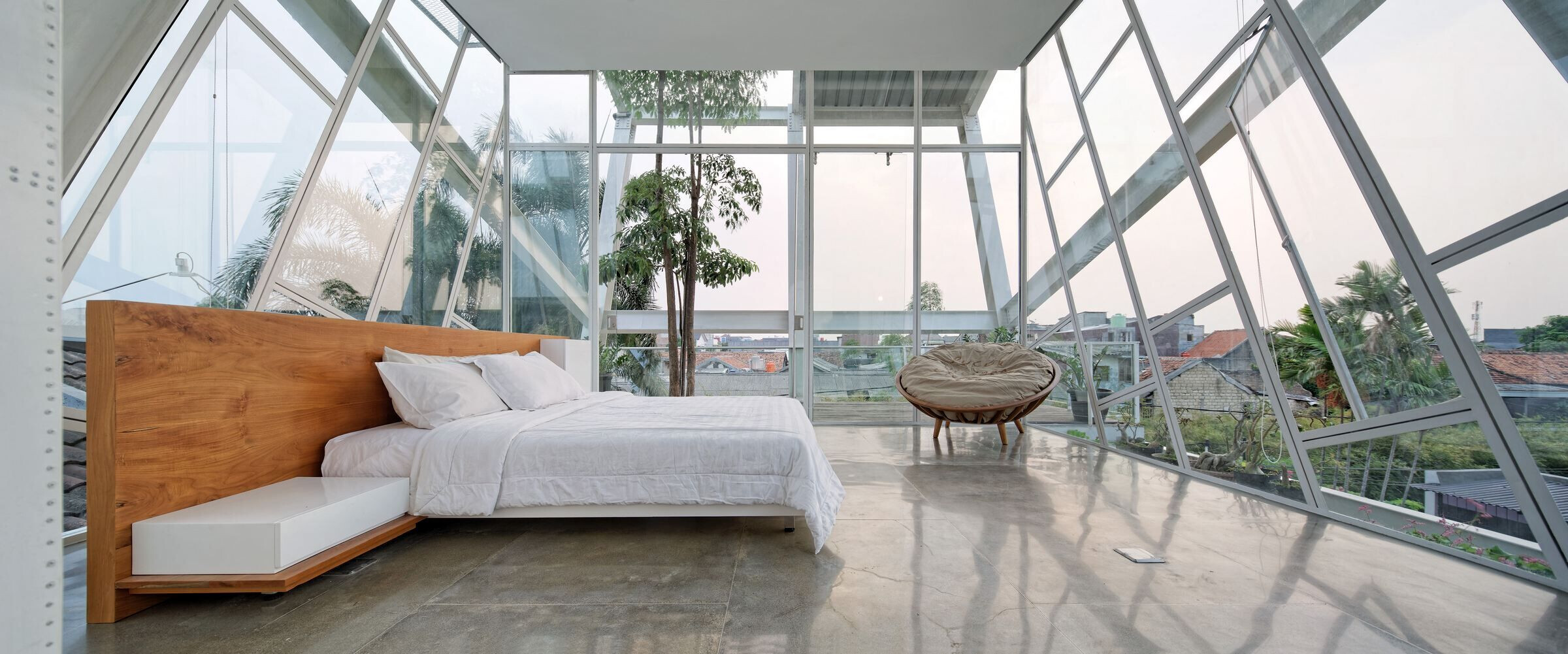 The square framework is slanted as a symbol of instability, the deconstruction of an established identity of status. Architects are given a discretion to observe the environment and react to such proposals.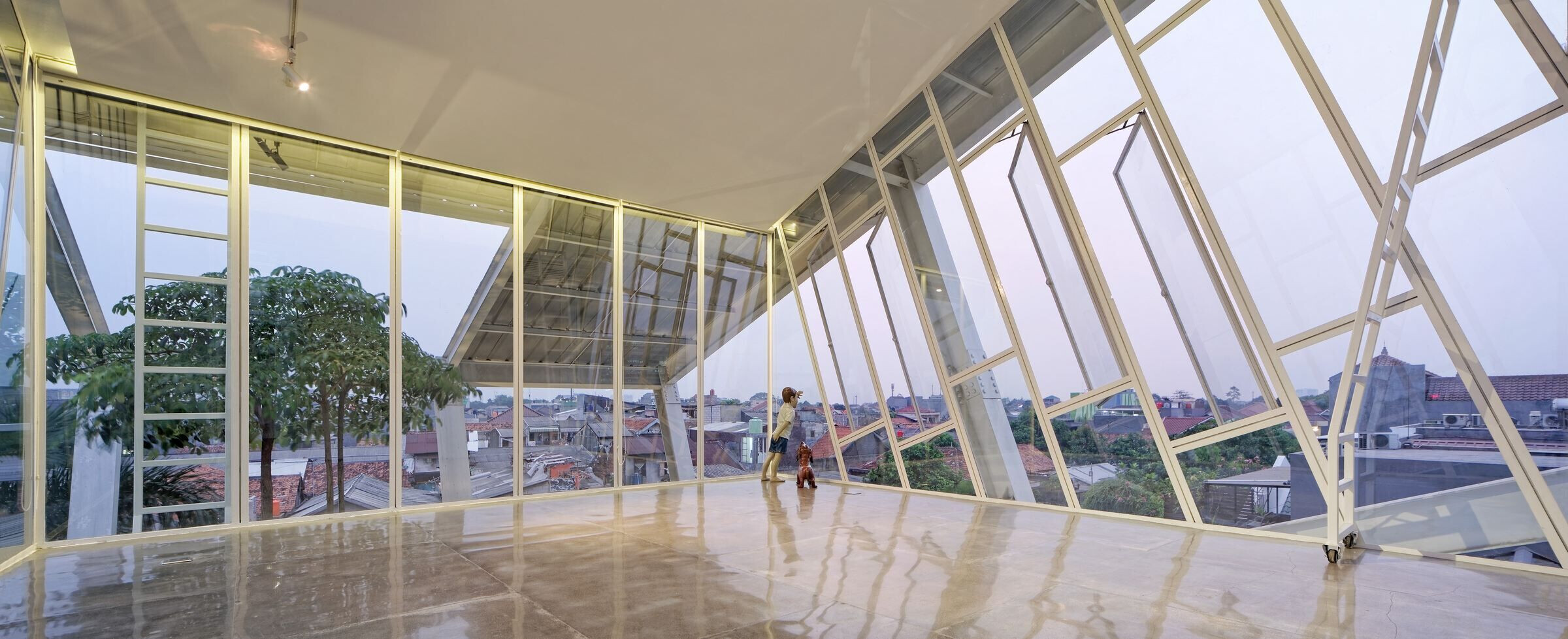 The whole building relies on the steel structure, representative of fabricated modern housing.
Material Used:
1. Flooring: Polished concrete, solid wood decking
2. Doors: Steel hollow frame + metal panel, frameless clear tempered glass
3. Windows: Clear tempered glass + aluminium frame
4. Roofing: Metal sheet roofing
5. Interior lighting: by contractor
6. Interior furniture: customized by contractor