Perfectly positioned on the exclusive beachfront esplanade of Kingscliff, located in coastal northern New South Wales is a newly built penthouse apartment, with loads of personality. Impressive ocean views appear behind an abundance of native Australian trees from this penthouse balcony, ultimately being the inspiration for the overall interior design palette. The owners of this apartment are drawn to clever use of colour, surprise and patterned materials. Studio Yugen and their client share a mutual love for colour and travel, this is why they were appointed to tastefully design the interiors. Using unexpected materials and pops of colour to create subtle luxury and a space that would contrast dramatically with their existing residence – a cosy farmhouse near Murwillumbah.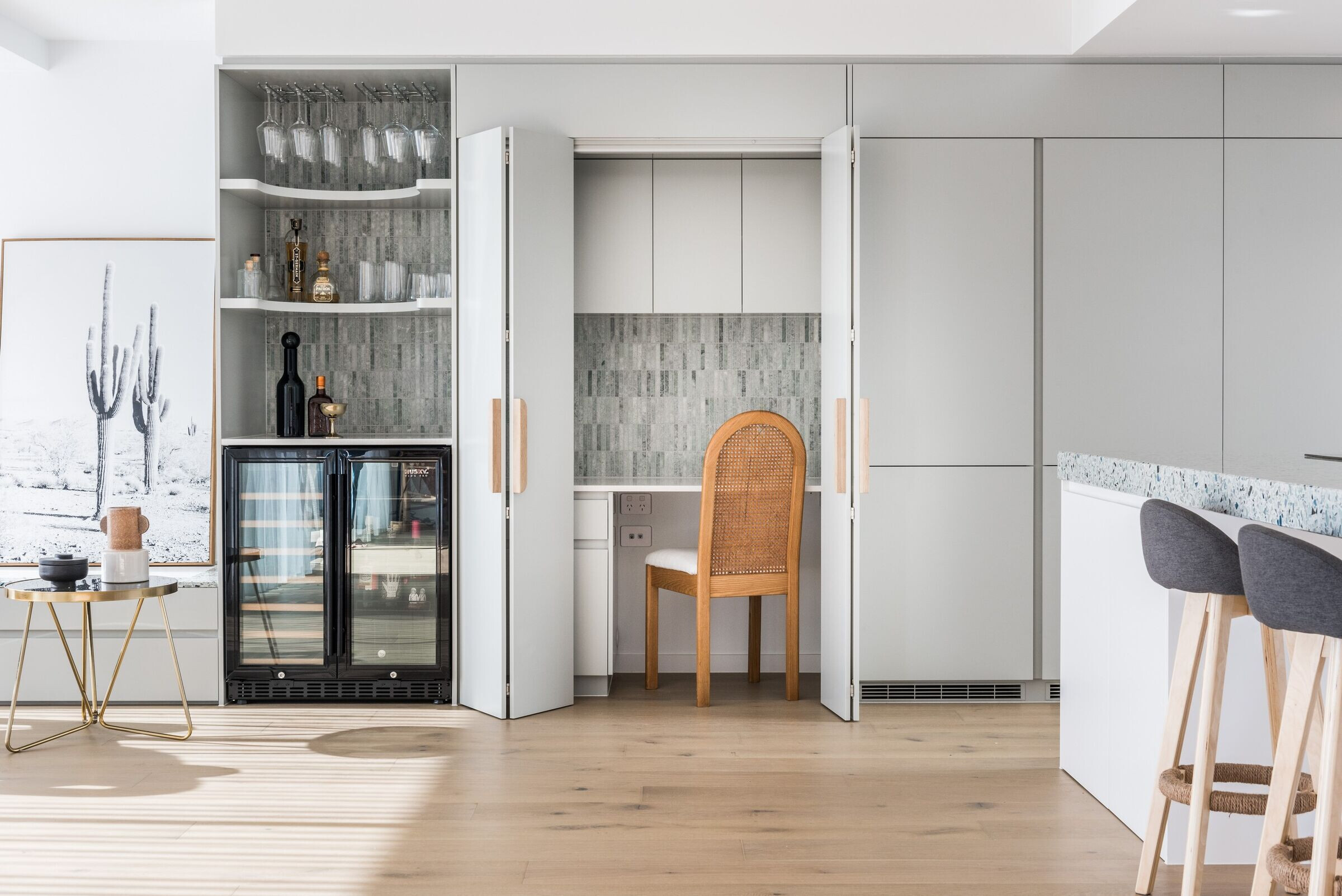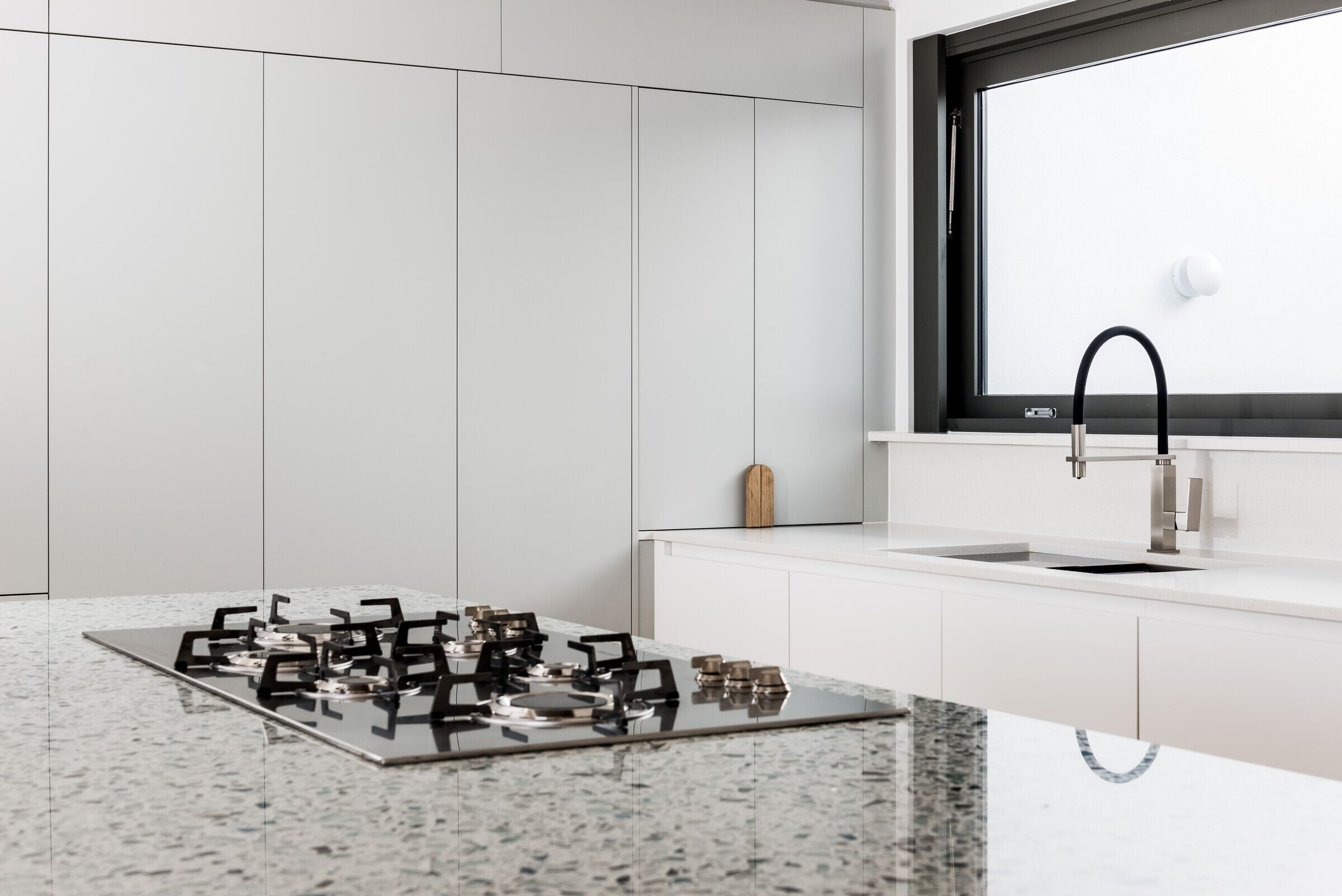 The three-bedroom, three-bathroom penthouse presents an enticing colour palette – from the beginning there was a desire for something fresh and daring, while remaining true to the coastal feel of the town and its surrounds. Studio Yugen turned the literal interpretation of coastal on its head and created their own version, offering something subtle yet bold with many surprises. The aim for Studio Yugen was to inject colour and provide considered flows between various living spaces, they achieved this by slightly changing the floor plan by removing an unnecessary powder room and adding further value by creating a butler's pantry.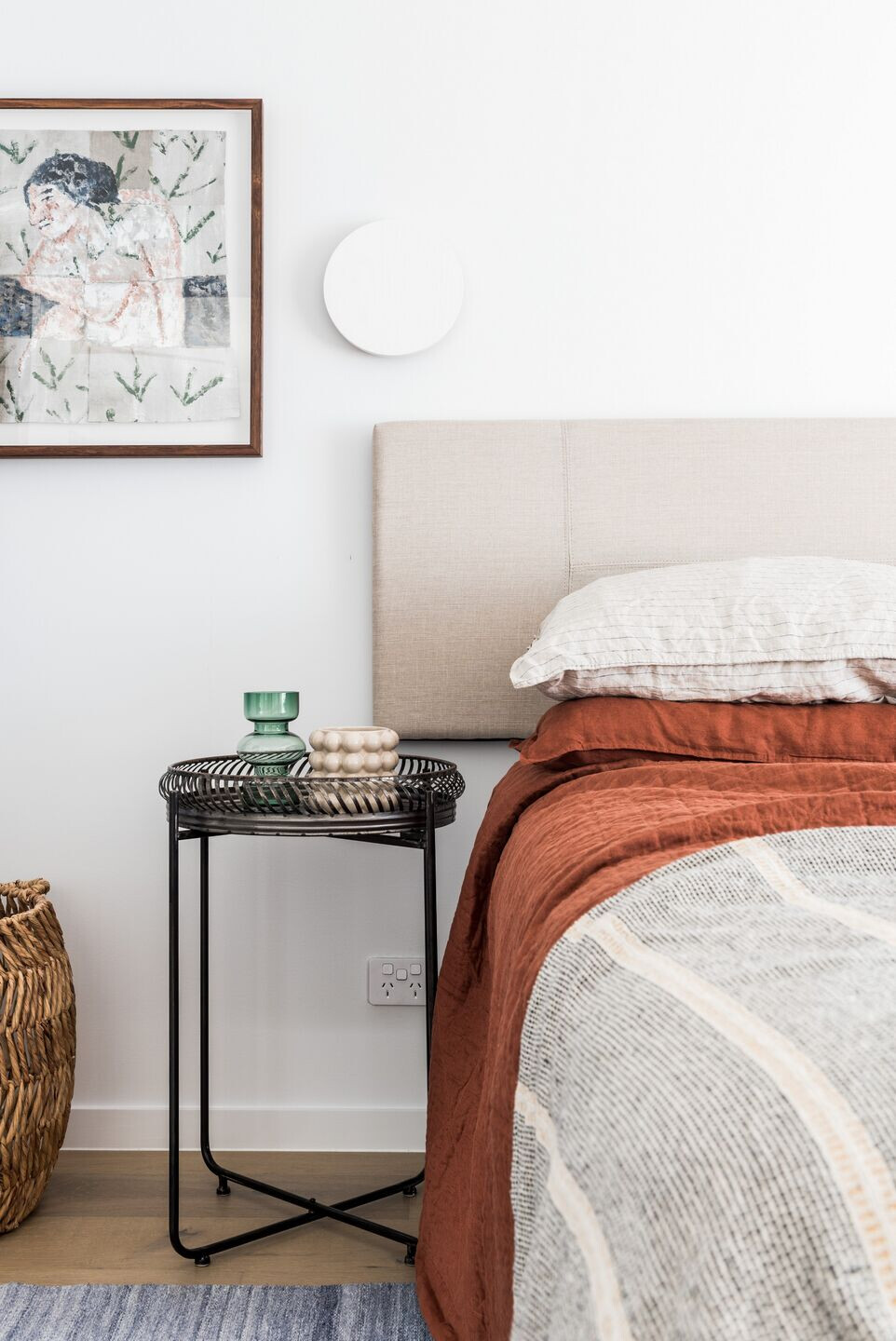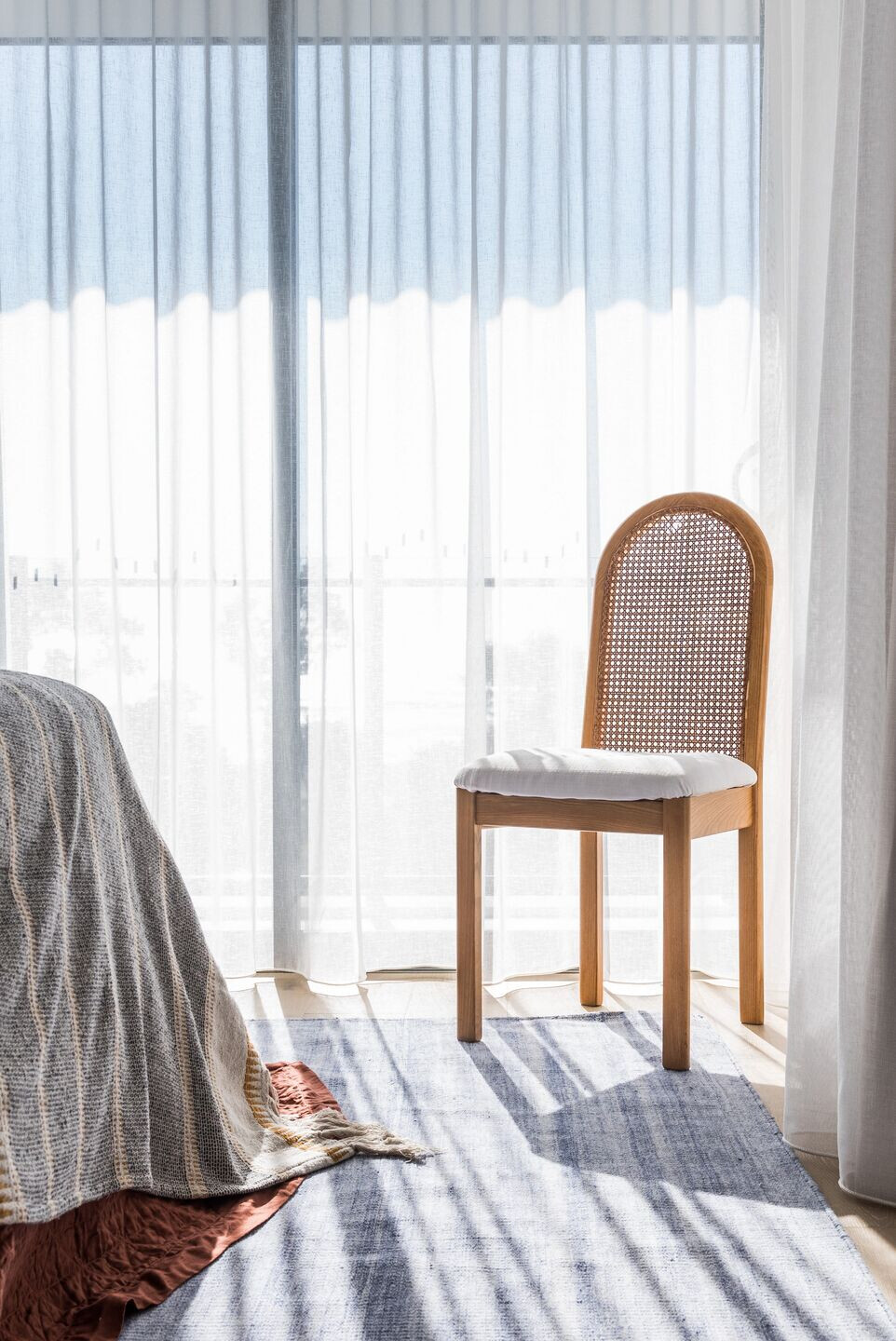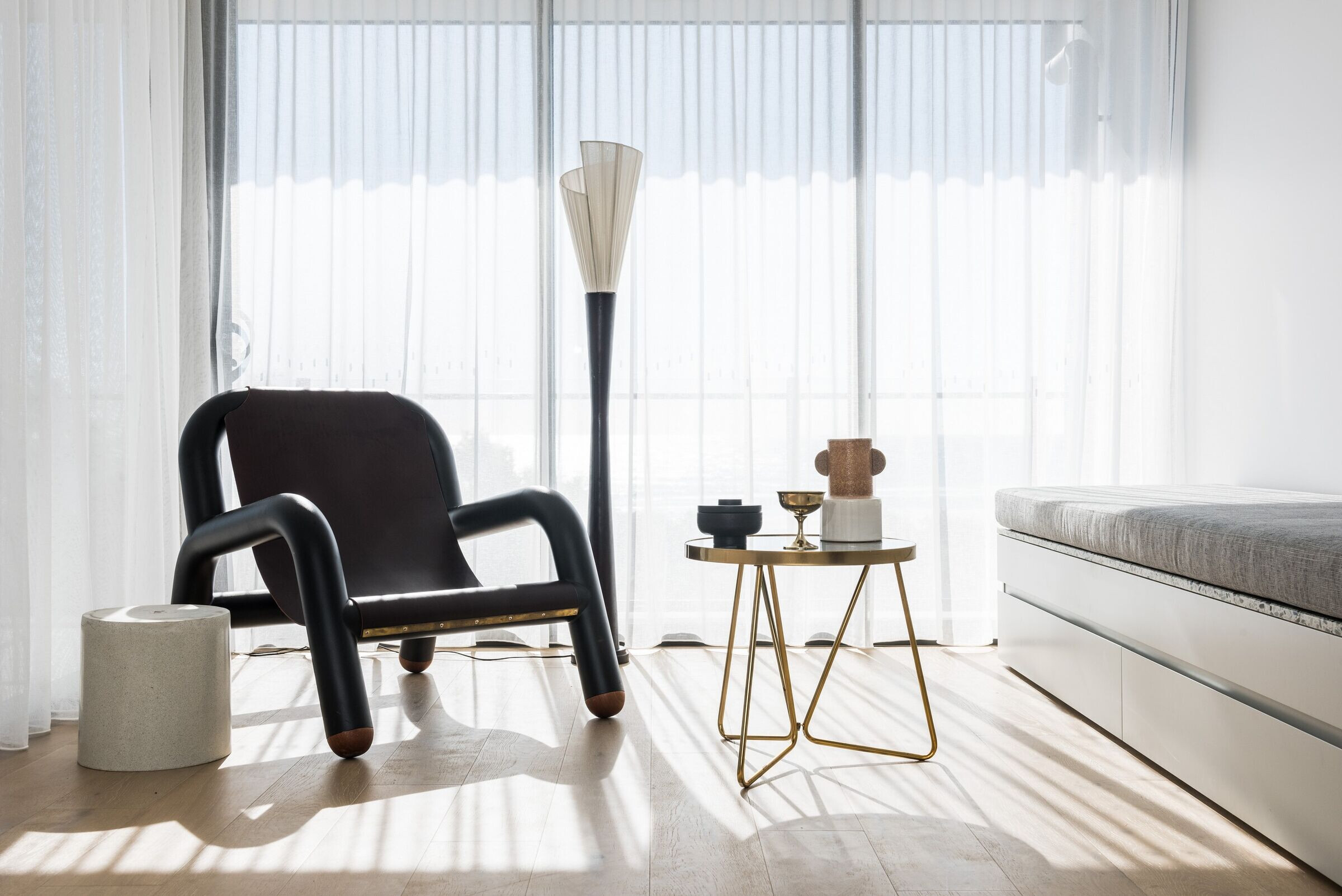 The materials were curated after the clients fell in love with the concrete floor tile in the master ensuite. Studio Yugen's mastery of interior finishes brought the introduction of layered textured hard surfaces- using materials such as the composite kitchen benchtop crafted using crushed architectural glass gathered from demolished office space worksites, classic reed glass windows, doors and shower screens, along with custom carved timber cabinet handles. This unapologetically bold beachside penthouse exhibits smooth joinery and robust materials, with Studio Yugen choosing to embrace local Australian craftsmanship throughout. The design language is not shy to make a statement but also chooses to resist fashion and trends to ensure a timeless interior. The property serves as a tranquil retreat for a well-travelled couple, with plenty of natural light being captured and reflected perfectly by the kitchen island bench.