This compact office was designed in the SKUBA headquarters building, in an industrial part of Vilnius.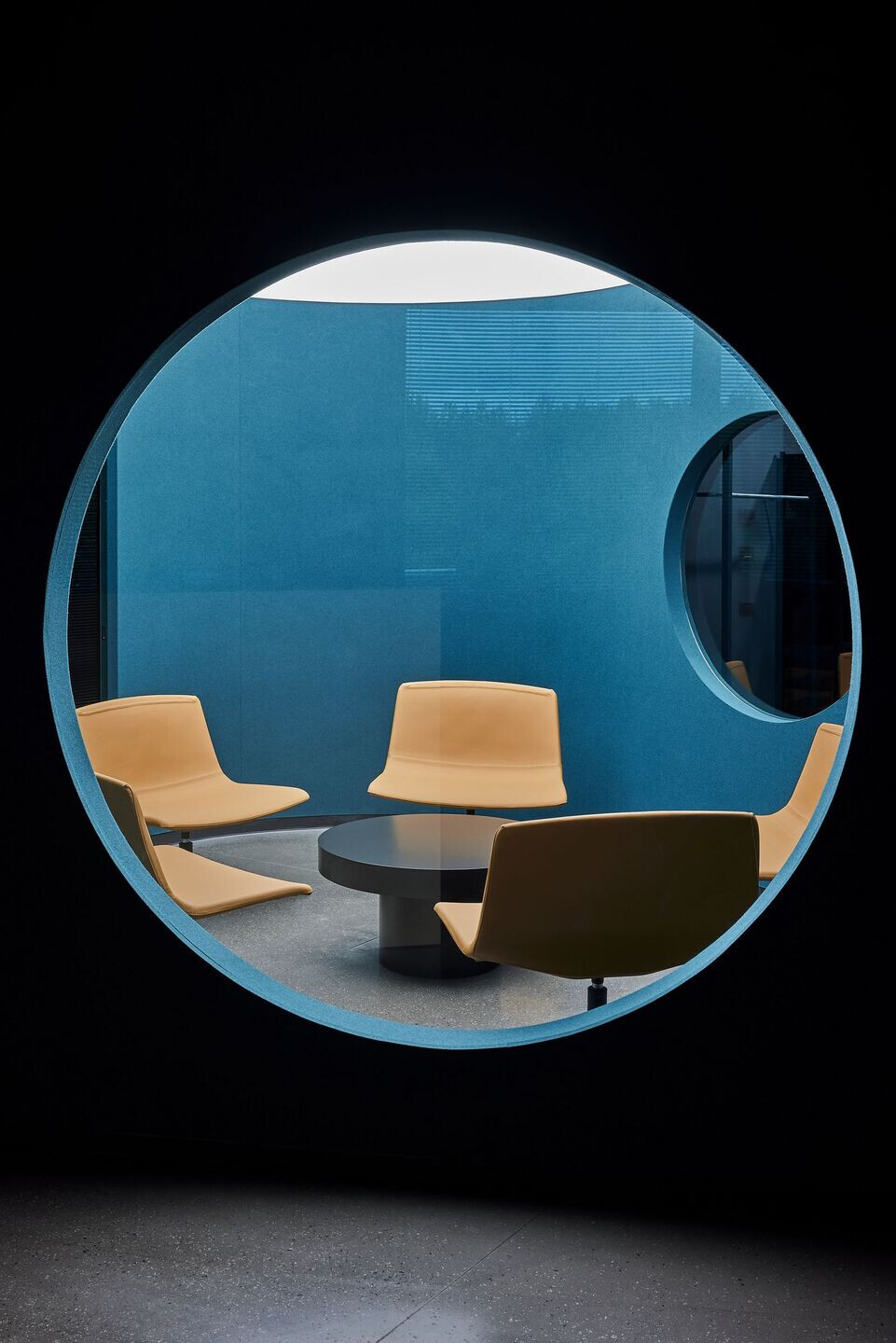 The existing plan determined that the working spaces would be placed along the perimeter – near the windows, creating a meeting space in the center. Here was placed a blob-shaped volume – the core of the office. It accommodates meeting rooms and works as the main accent and space shaping element.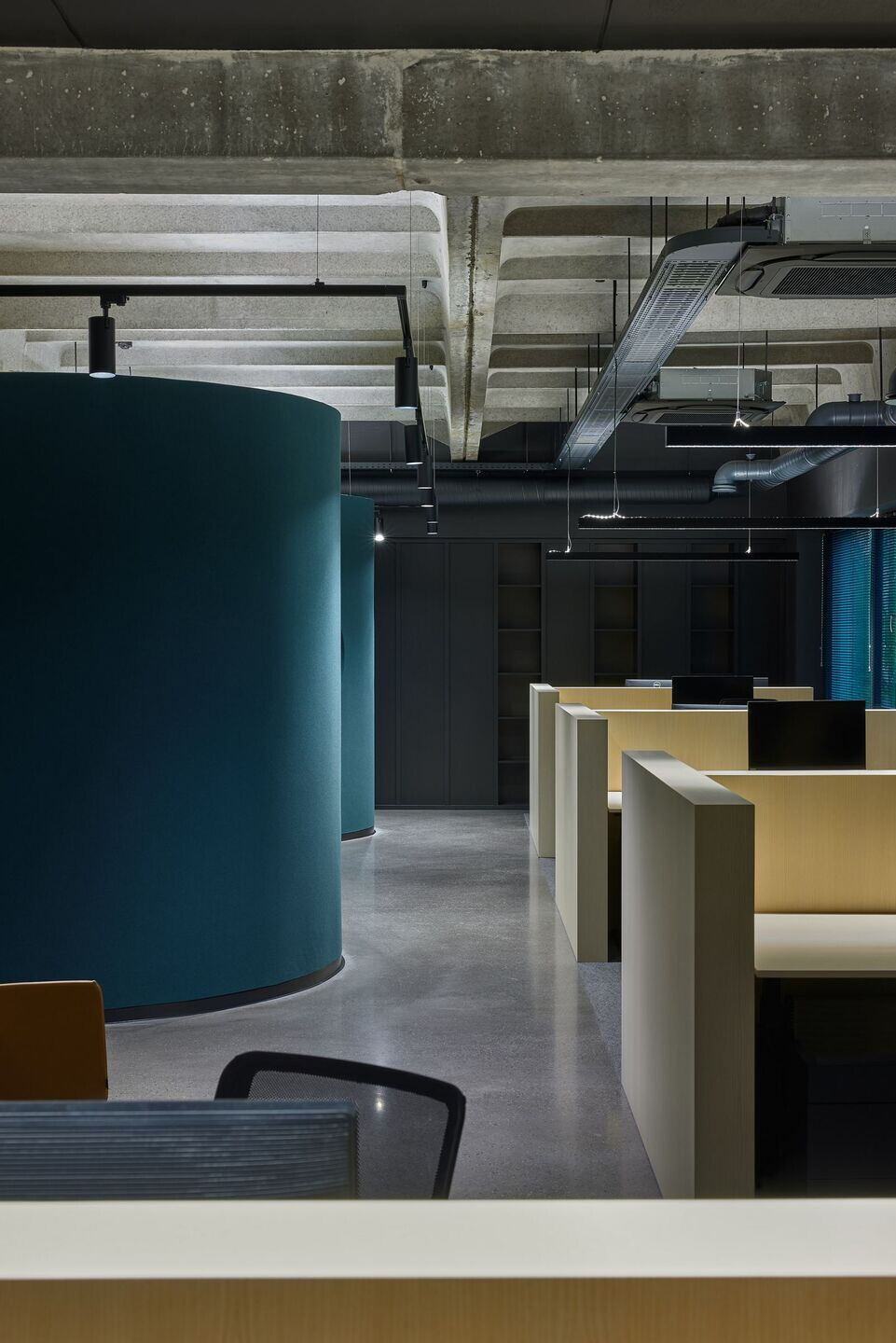 The sleek lines of it complement and soften the rigid concrete construction and glass partition grid. Moving around this central volume is organic – there are no sharp turns, no long corridors. The felt finishing of its walls also soften the character of the office and works as an acoustic element. The meeting rooms inside it seem to be right out of a science fiction movie – no right angles, evenly illuminated ceiling, round windows.
The client requested a darker colour palette than usual – quite a dark background was created, so it was important to use some brighter accents to avoid everything blending into one mass. That is why the "Petrol" colour was chosen for the felt, together with light brown leather lounge chairs and light wood workspace partitions.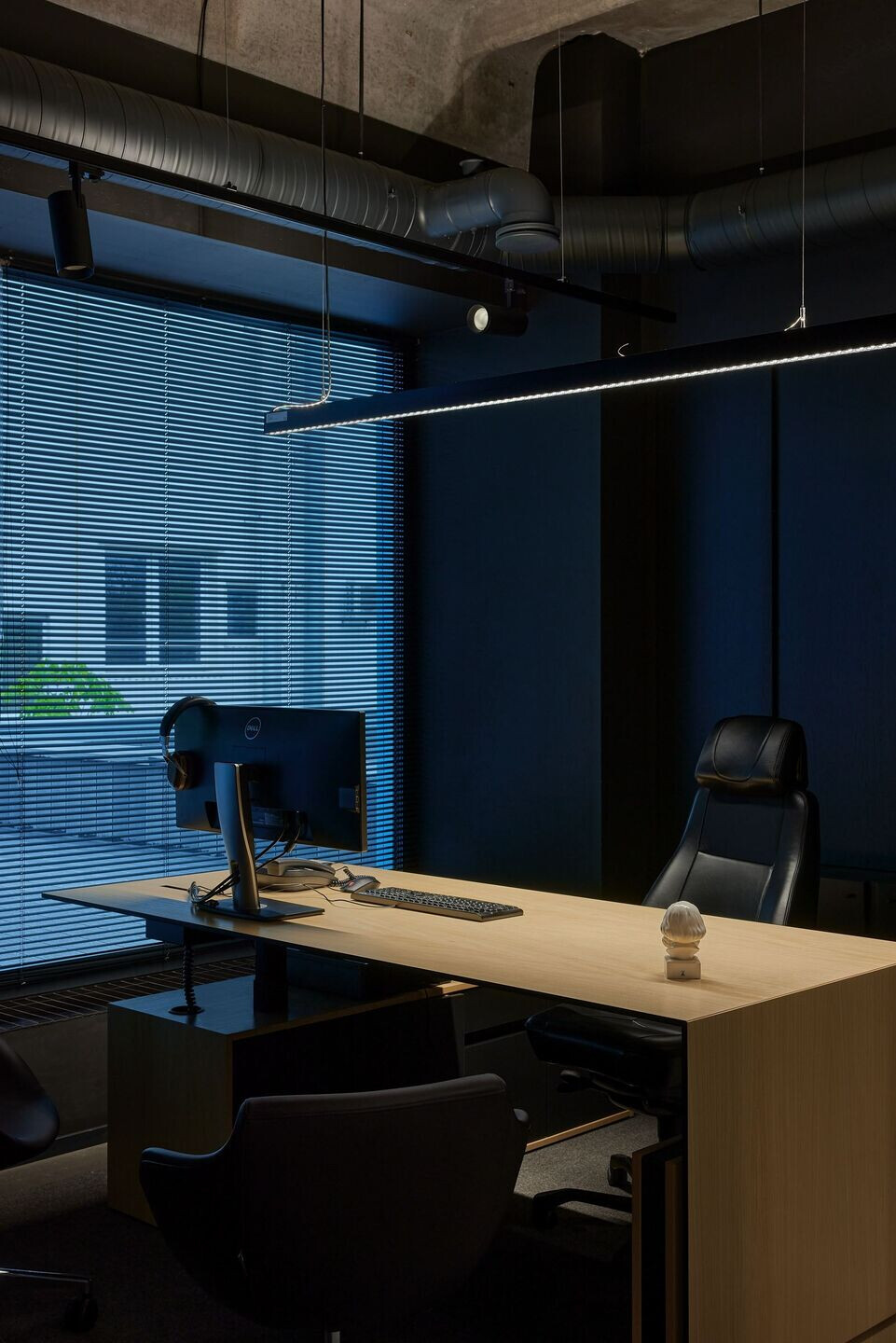 Lighting plays an important role in every interior, but especially in a dark one. Track lighting with spotlights was chosen for the general lighting. Workplace lights have a narrower angle than usual – the light only hits the worktop. The workplace lights and the top of the central volume emit upward light highlighting the concrete ceiling structure. The light is dimmed in the work space, concentrated only in the functional areas. Meanwhile, the meeting rooms are very well lit by the illuminated ceiling.
Material Used:
1. Flooring: Mapei
2. Office furniture: Narbutas
3. Lounge chairs: Capdell
4. Accoustic felt: Slalom
5. Interior lighting: Holectron