James and Janie longed for someplace beautiful and low maintenance as they downsized from their family home in Hawthorn, Victoria, to Southbank apartment with magnificent terrace views over the city of Melbourne. Bought as an investment for their future, the apartment offers shopping, restaurants, and botanical gardens right on the doorstep, eliminating the need to compromise on lifestyle. However, the owners felt the newly purchased apartment lacked personality, storage solutions and presented structural obstructions, and so The Stylesmiths were hired to ultimately enhance its liveability and atmosphere.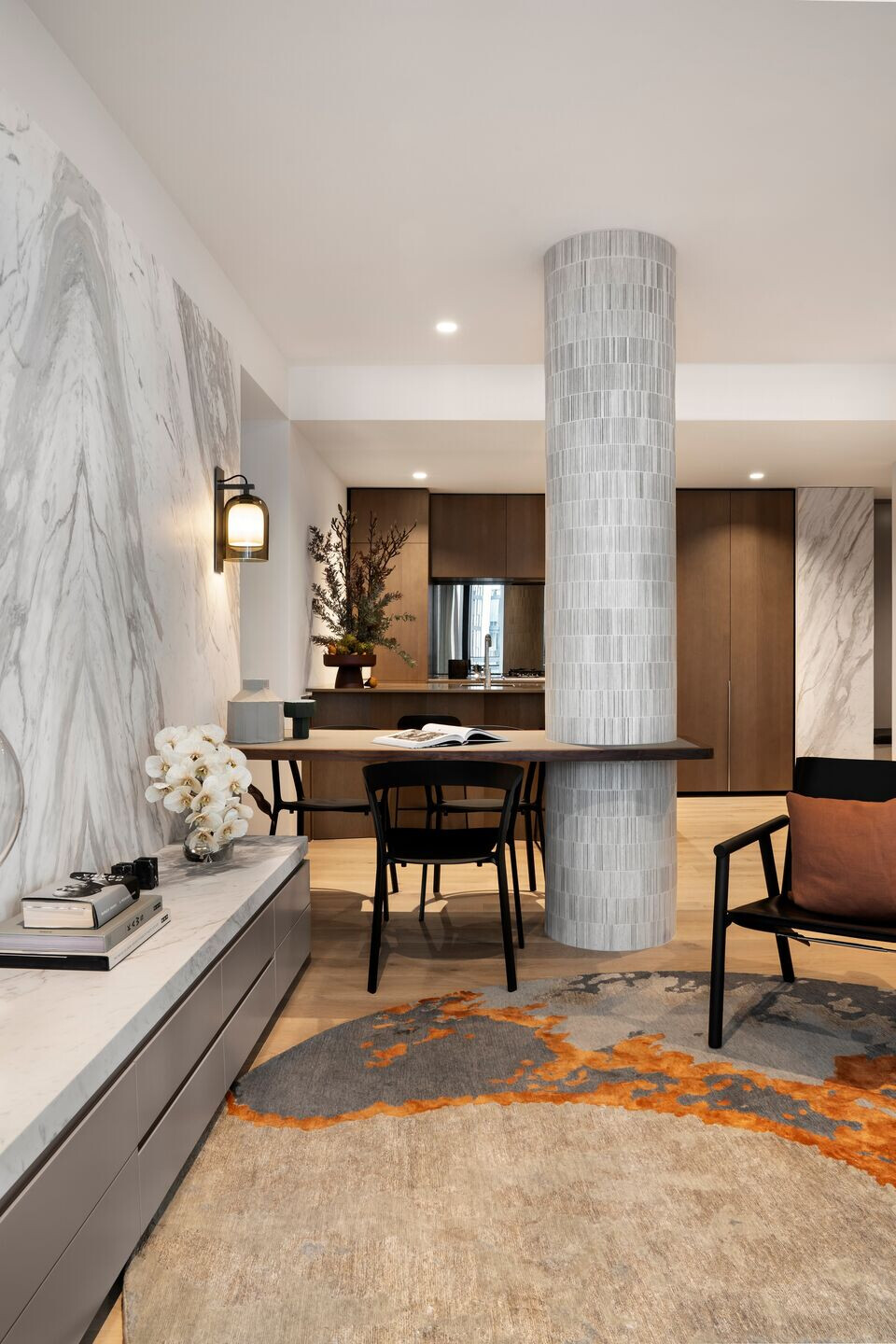 Lead interior designer, Cara approached the project within the realm of simplicity and minimalism, innovating design solutions that respond to the homeowners' lifestyle. Two round structural columns were the most obvious challenge, as their odd positioning in living zone and bedroom interrupted the flow of the floor plan. Cara resolved the issue seamlessly, by reworking the inconvenient structures into essential features of the overall design. Wrapped in slim grey and white finger tiles that complement the apartment's colour palette, the columns now offer textural interest adding subtle character to the space. In the living area, a custom-built dining table of timber with stone inlay hugs one of its ends around the column, giving the structure a purpose and synergy.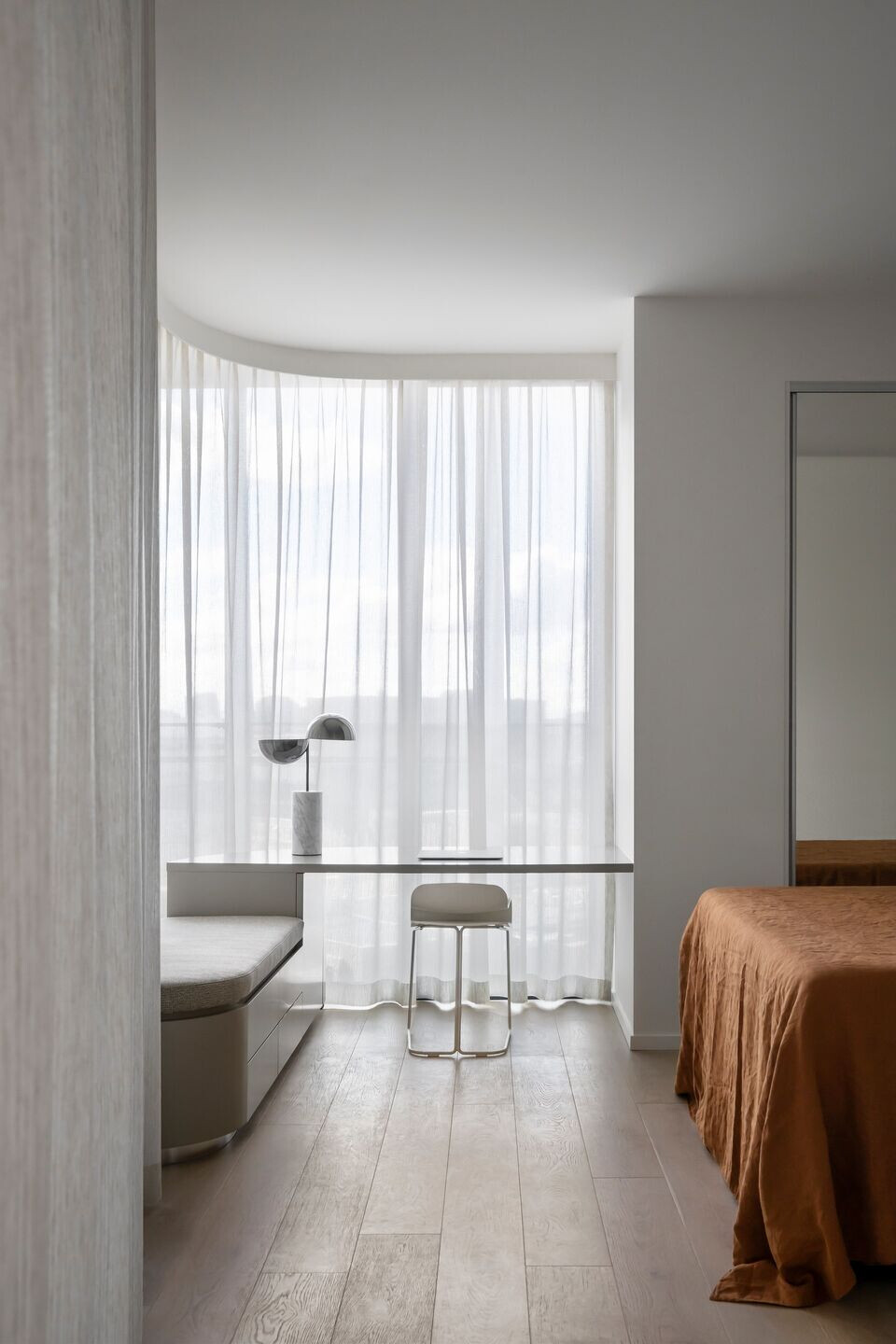 With a smaller footprint than the family home James and Janie were moving from, the apartment's initial lack of storage required critical thinking to successfully maximise every space. Custom joinery resolved this issue, installed throughout the home adding a layer of functionality. Upon entry is a tall cupboard flanked by drawers that double as a seat, providing the perfect place to slip your shoes off at the end of a long day. A similar solution has been implemented in the master bedroom, long drawers are disguised under a cushion banquet, following on to connect with the study nook that looks out through North-facing windows over the art precinct.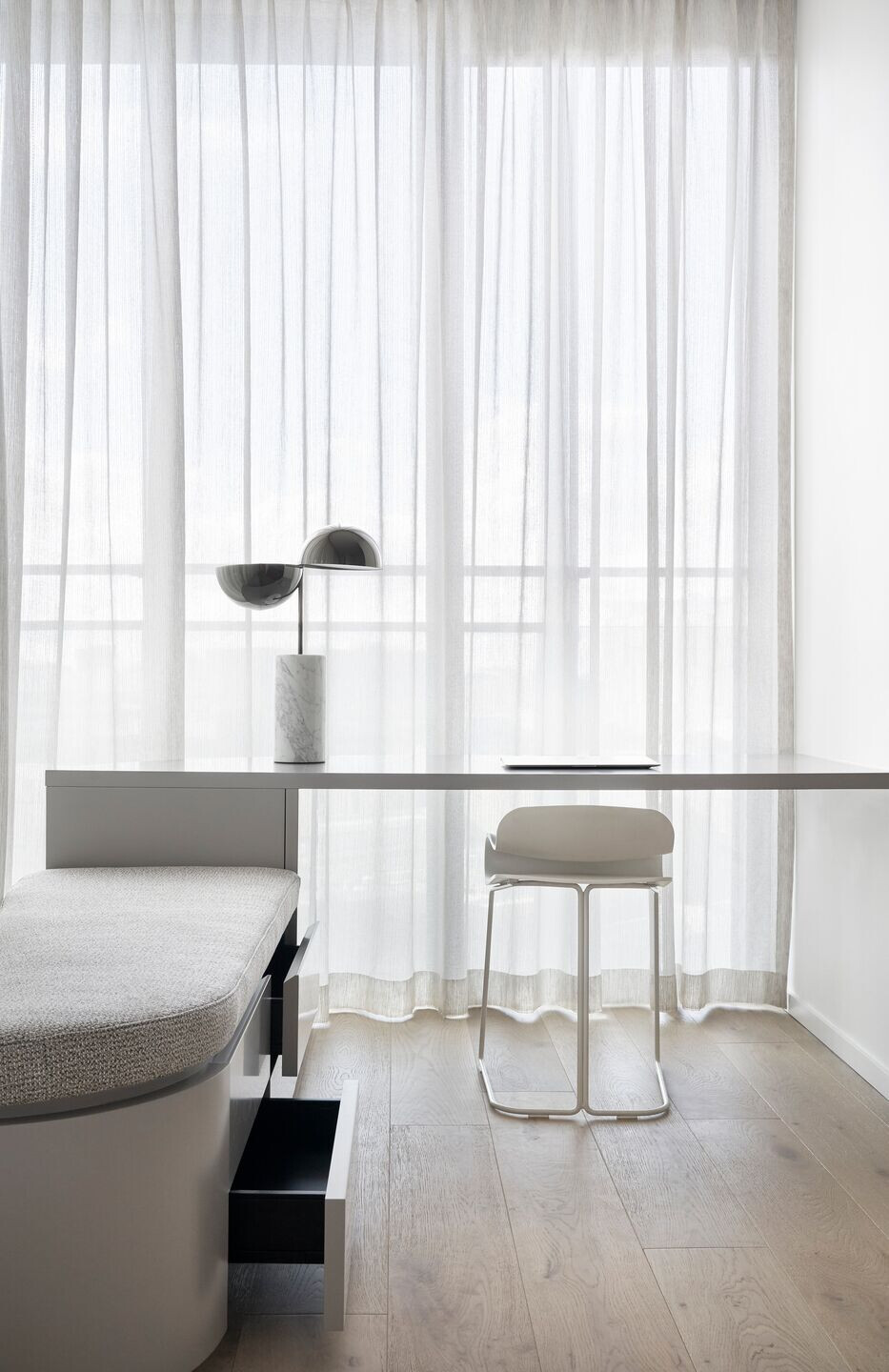 The star of the show, however, is a stunning marble wall feature that takes pride of place on the living room wall. A favourite for both client and designer alike, the marble showcases its book-matched veins in neutral greys sprawling across the wall, continuing down to create the bench top of the custom entertainment unit, which houses added storage. The apartment's colour palette is based on creamy whites and black accents, referencing the light and shade that glimmers throughout Melbourne. A hint of orange is woven into the handcrafted Hare + Klein rug, adding warming layers in the main living space.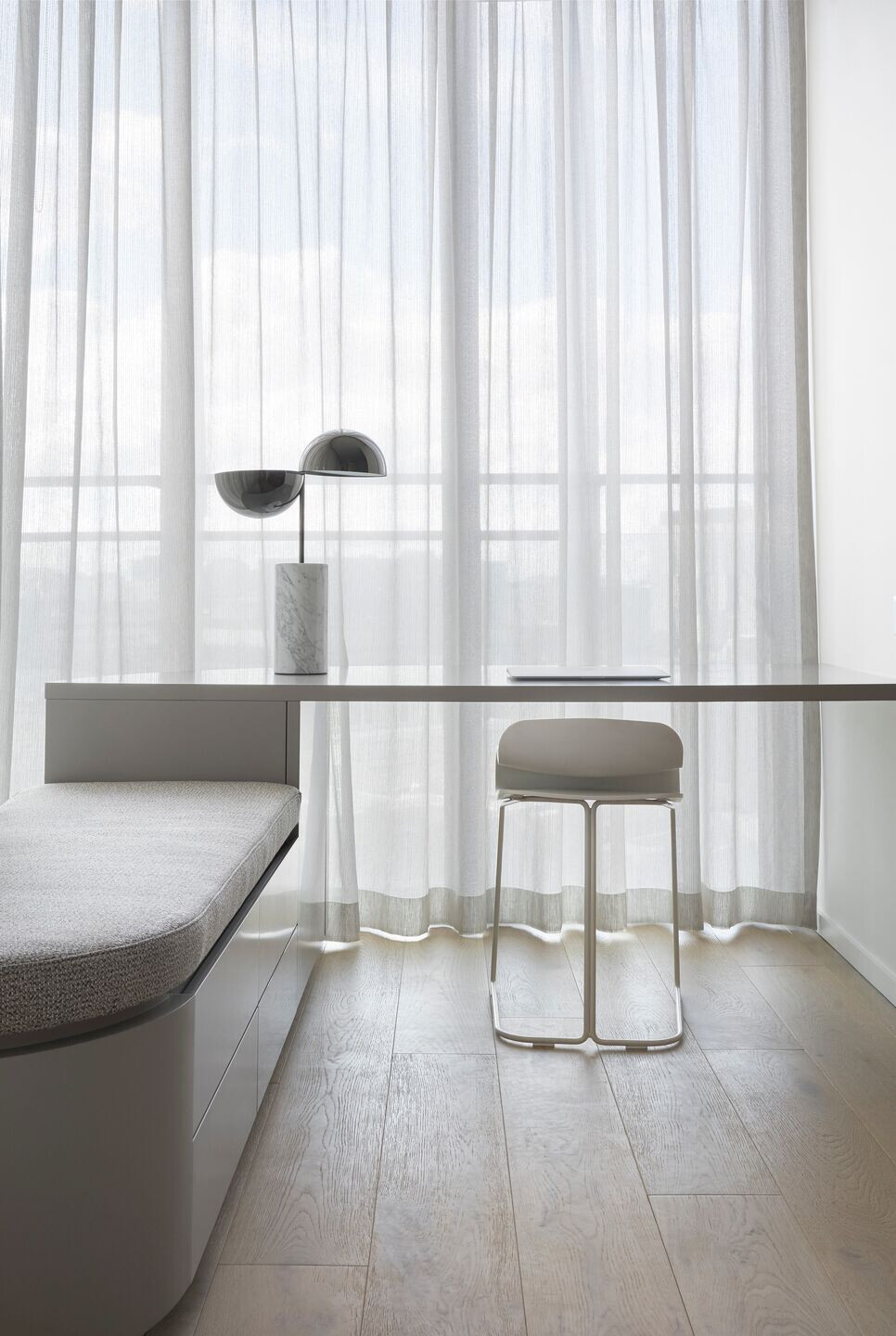 Curves are prominent throughout the space, inspired by the centric columns and reimagined via furniture and joinery – from the round rug to spheric lamps, down to the rounded corners on the dining table, and hinted in the linen curtains that sporadically dance in the breeze. Built specifically for the space, these details fulfil the project's brief: unique, practical, and restrained.