Sheraton Milan San Siro is a luxurious and welcoming building close to the city centre of Milan hosting the Silene Bar & Restaurant. Featuring a wide common table surrounded by many tables, the Silene Bar & Restaurant was conceived to encourage meeting and sharing, while offering a variety of menu choices throughout the day, from breakfast to lunch on the go, from aperitif to informal dinner.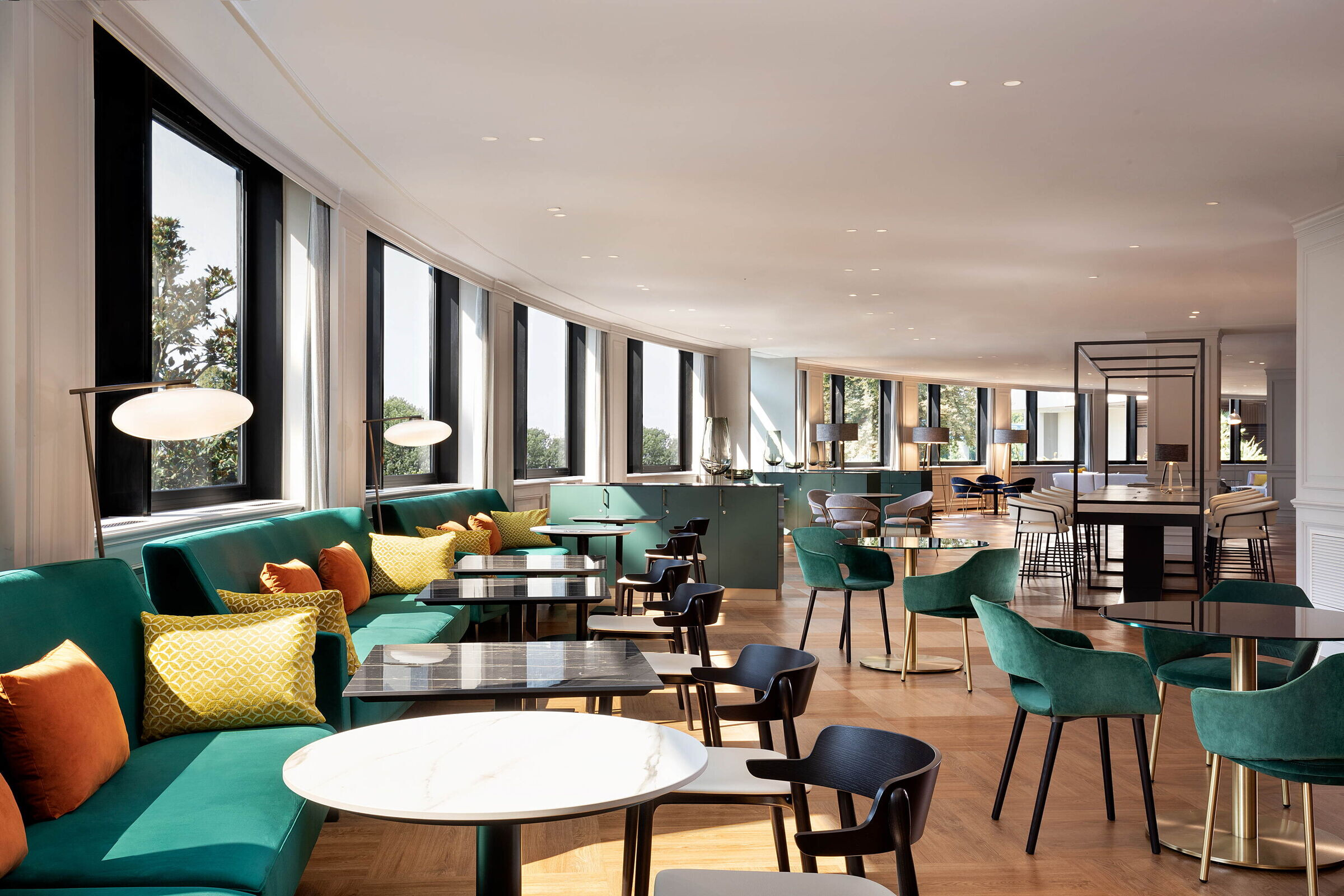 The setting is bright and versatile, characterized by a play of lights and design in which textures and colours take turns. The result is a calm and harmonious place bathed in natural light and defined by a colour palette reflecting the
surrounding nature. Grey and golden touches blend with clean lines and wefts of character defining this relaxing andyet functional environment. A place where design and the welcoming atmosphere come together giving life to an open and cooperative place, perfect for working, meeting or for taking shelter from the hustle of the city.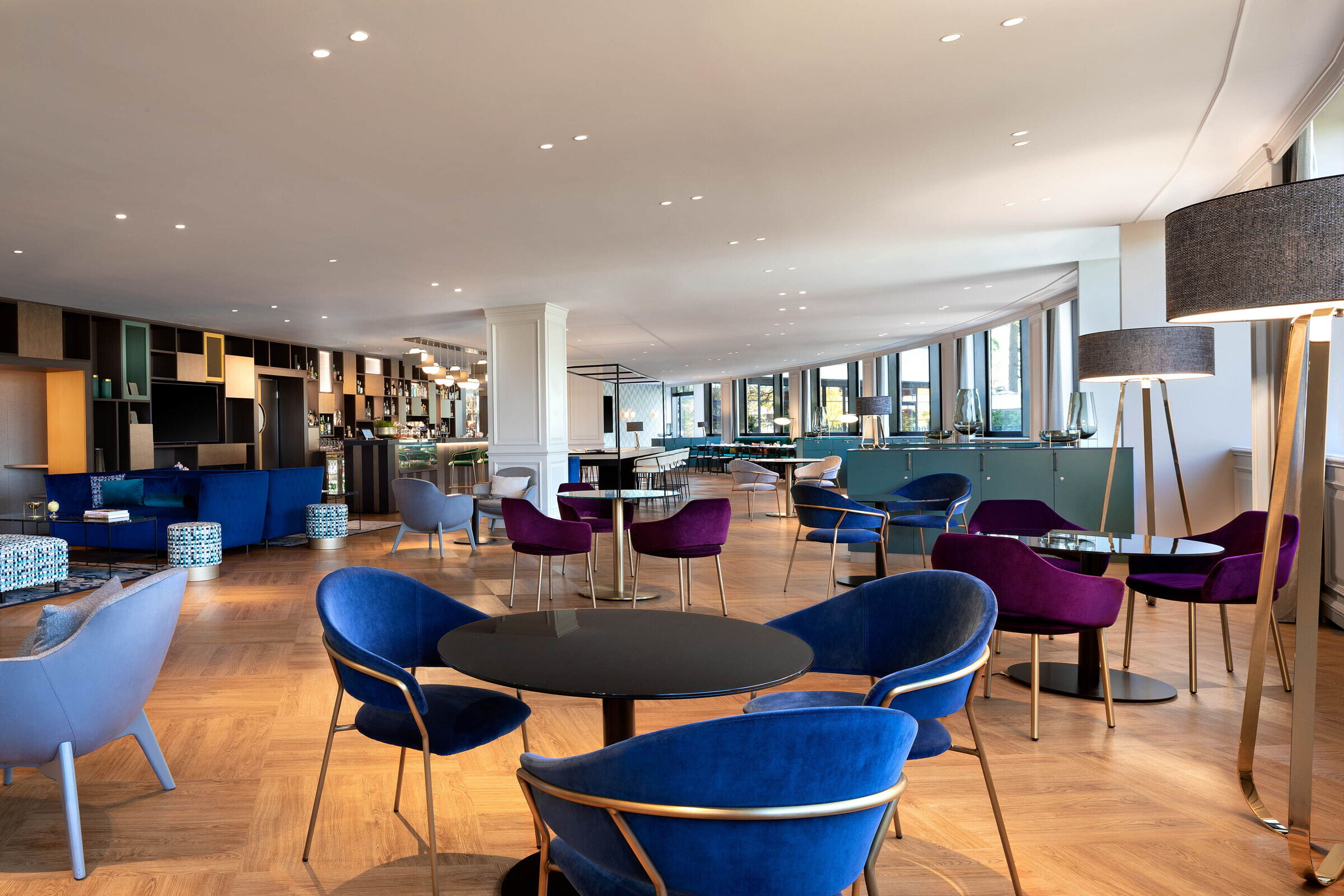 Pedrali furniture assures maximum adaptability in contract contexts and harmoniously fits into the concept of the restaurant. Armchairs and barstools from Jazz collection, characterized by harmony of shapes, ergonomics and elegance; upholstered Vic armchairs, designed by Patrick Norguet, enveloping and elegant in their simplicity; and Babila armchairs designed by Odo Fioravanti, here proposed in the soft version for more comfort. The velvet upholstery of the seatings, in blue, violet and green, add a sophisticated style while making the environment comfortable and friendly.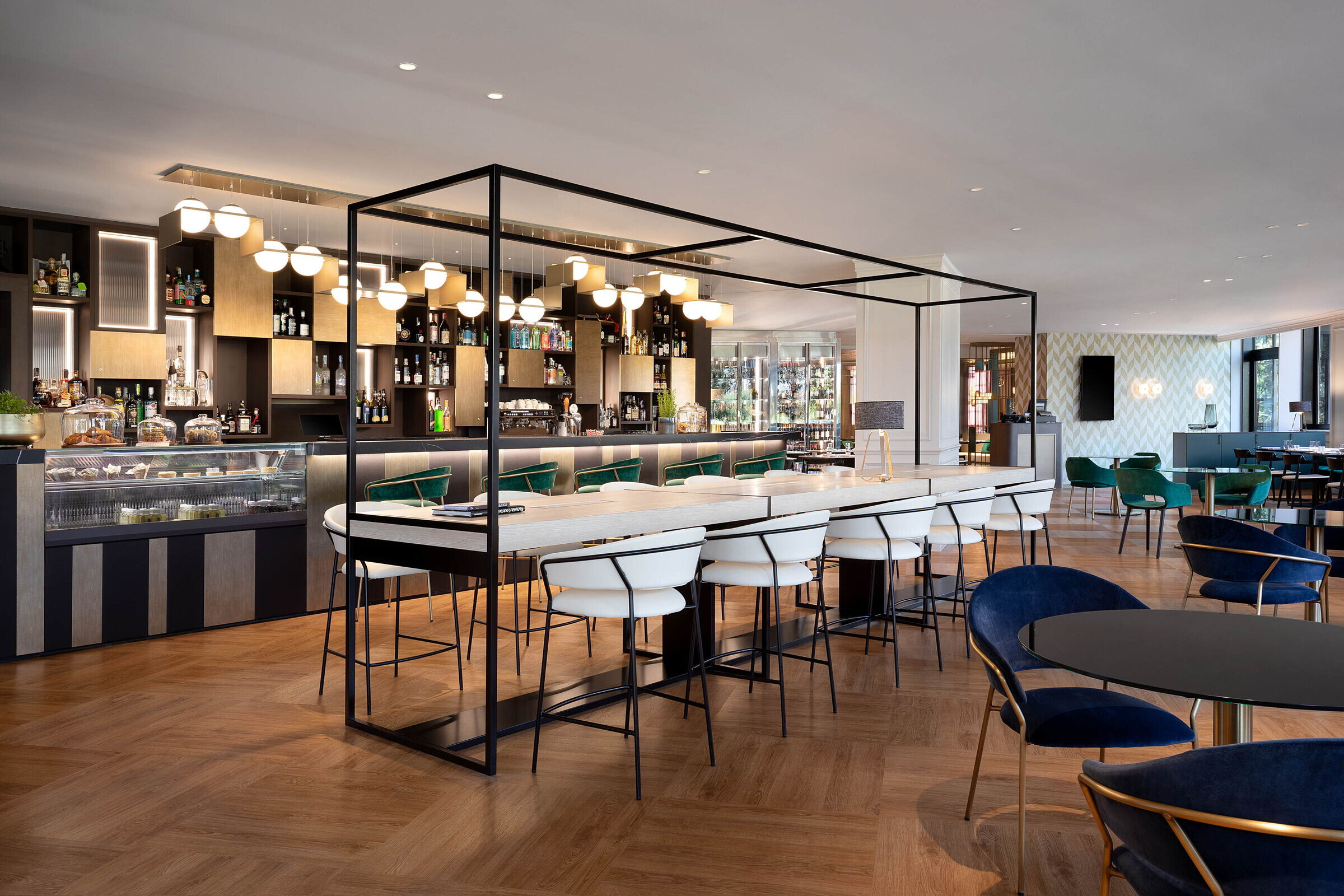 Nemea armchairs by CMP Design, a collection of ash veneered plywood seatings the shape of which recalls the idea of a classic gracefulness molded by time and history, and Inox tables complete the setting. In summertime, the garden-terrace becomes setting of outdoor aperitifs and lunches nestled in a quiet urban oasis.
Lunar tables, by Pio and Tito Toso and Island armchairs by Claudio Dondoli and Marco Pocci decorate this area.