Esoteriko is an emerging Interior Architecture practice founded in Sydney in late 2017. A studio that places a high level of importance upon collaborations with clients to deliver a highly personal response through spatial and brand design. We strive to deliver considered, comfortable and versatile interiors with an emphasis on the interaction of light, colour and material; always with the occupant as our central consideration. Anna Trefely is the founder and lead designer behind Esoteriko. Graduating with honours from the University of New South Wales with a degree in Interior Architecture,Anna has worked locally and internationally over 14 years, and has been involved with a host of prominent projects across the commercial, hospitality and residential sector.
The brief was to cost and time efficiently convert an abandoned restaurant into a versatile boxing gym.The directive was to ensure that this space was a distinct yet coherent addition to the Shelter flagship space, also by Esoteriko. Located across a laneway from each other the two spaces to emulate the quality of the Australian lifestyle with an underlying respect and connection to the natural world. It was important the space be very dark though not intimidating. A space that sets itself apart from the gritty and aggressive of other boxing venues while still providing an earthy, sensual experience.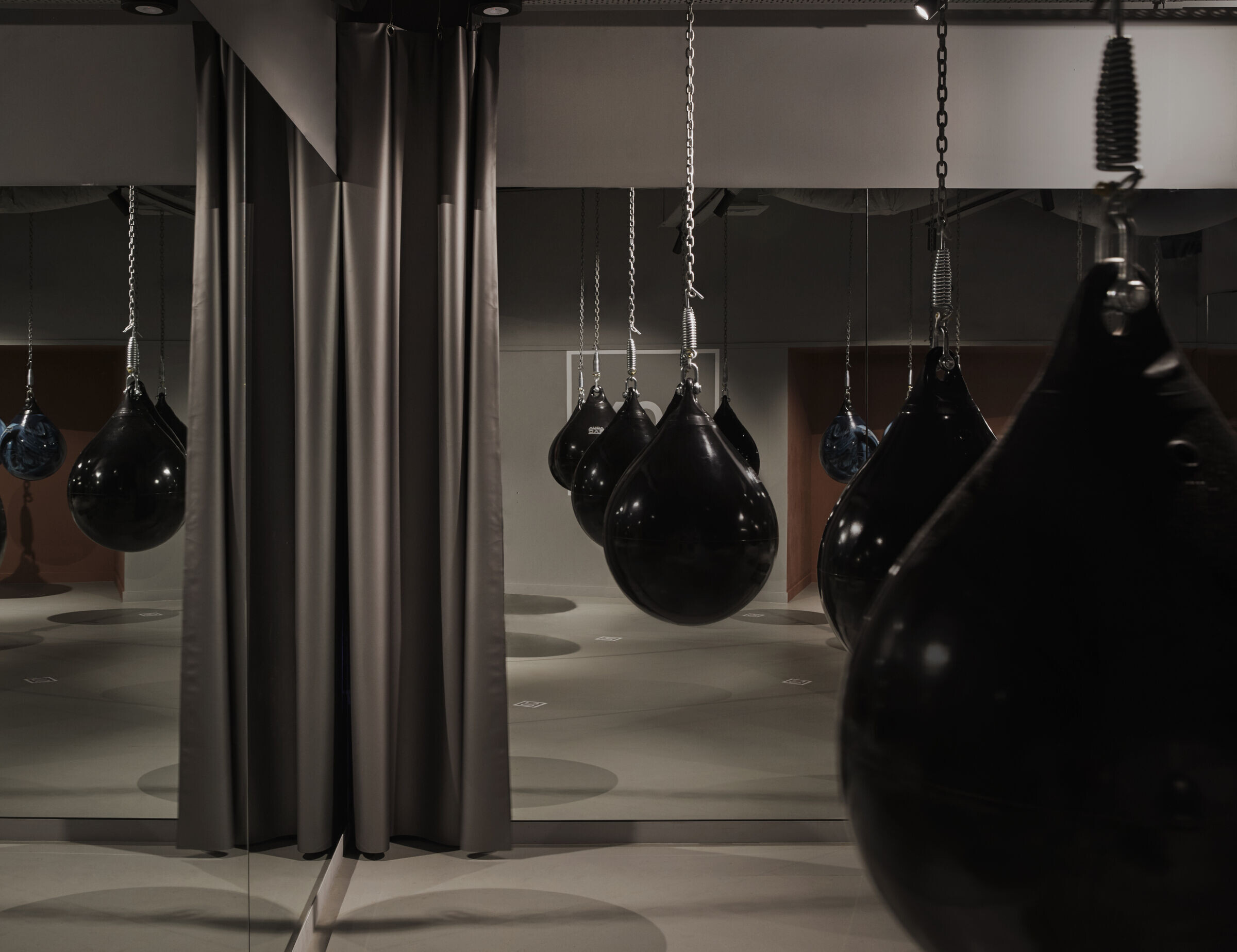 The existing tenancy, as a restaurant, had an extensive 20 Metres of glazed shop-frontage. Natural light, not being useful to a dimly lit boxing gym, required addressing. We applied blockout mirror glazing film to eradicate the natural light and to secondly provide reflection both inside and outside.
The site also afforded an opportunity to create a landscaped edge and entry experience.The mirrored shopfront further reflecting the landscape to create depth.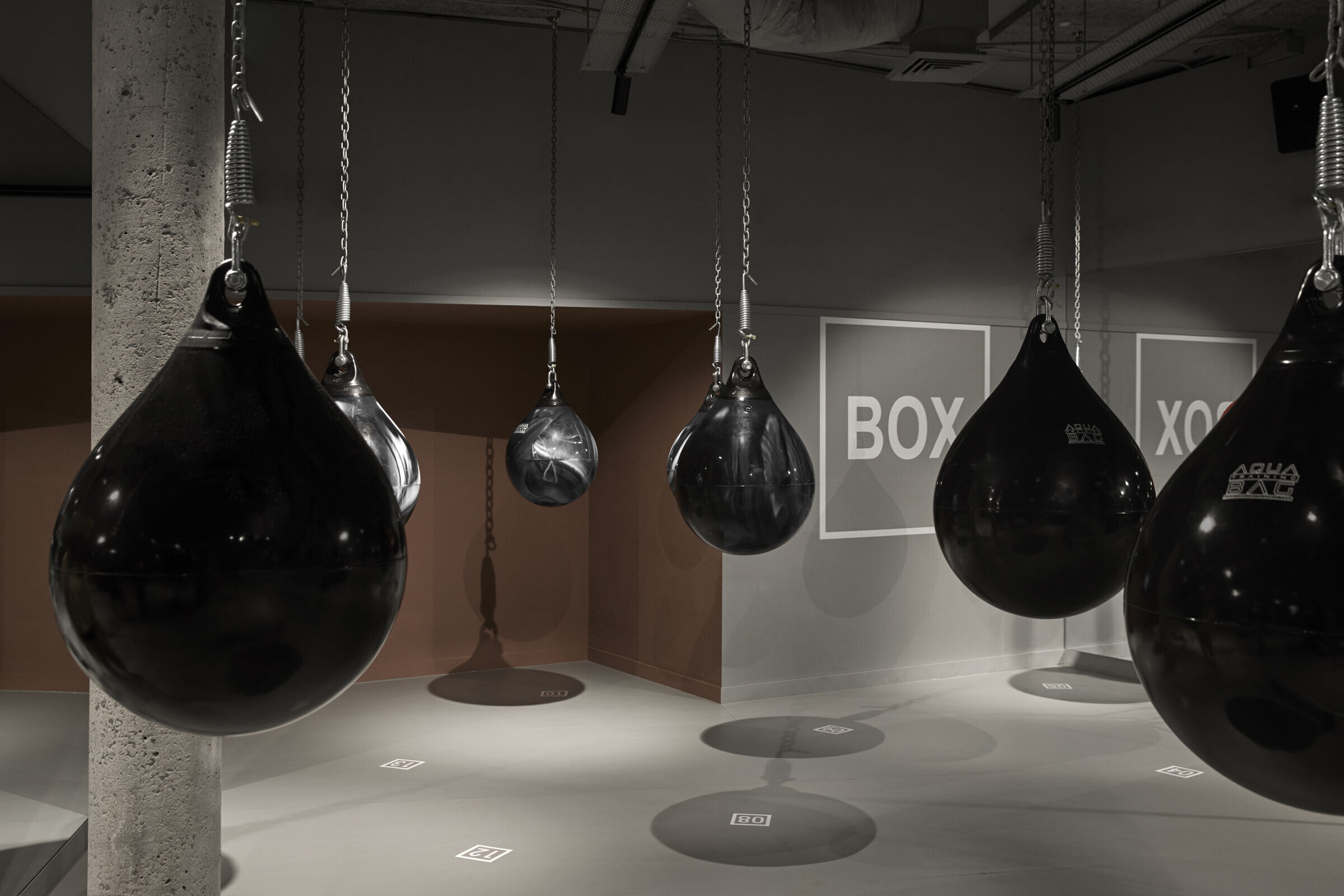 We stripped back the existing tenancy to highlight the 'bones' of the concrete structure ; sandblasting layers of paint from the concrete structural columns and leaving the existing 'entrails' of air conditioning ducts exposed.With budget and timeframe extremely tight, it was important to reuse as much of the existing as possible, however this further served to provide its own aesthetic direction. The look and feel was inspired by an Australian desert landscape. Burnt red tones (to reflect the 'great southern land) are set amongst an overwhelmingly grey backdrop. Considered and almost luxurious, we used tones of greys to create a less intimidating backdrop accentuated with the principal 'brand' colour for the space Dulux 'Indian Reed'. Emulating the quality of the red earth of central Australia and reinforced with red garden rocks, sourced at the local hardware store, to fill the gaps where flooring could not extend neatly. Colouring was critical, to unite spaces, create drama, and imprint a strong brand identity in the most cost efficient way. Space and material was used extremely economically, the only 'folly' a tunnel to create a transportive 'entry experience' .