A mid century kitchen renovation within a Queenslander family home.
What was the brief?
This project took place in a leafy inner suburb of Brisbane. The kitchen was gutted including a room next to it to create an open plan kitchen inclusive of a study nook.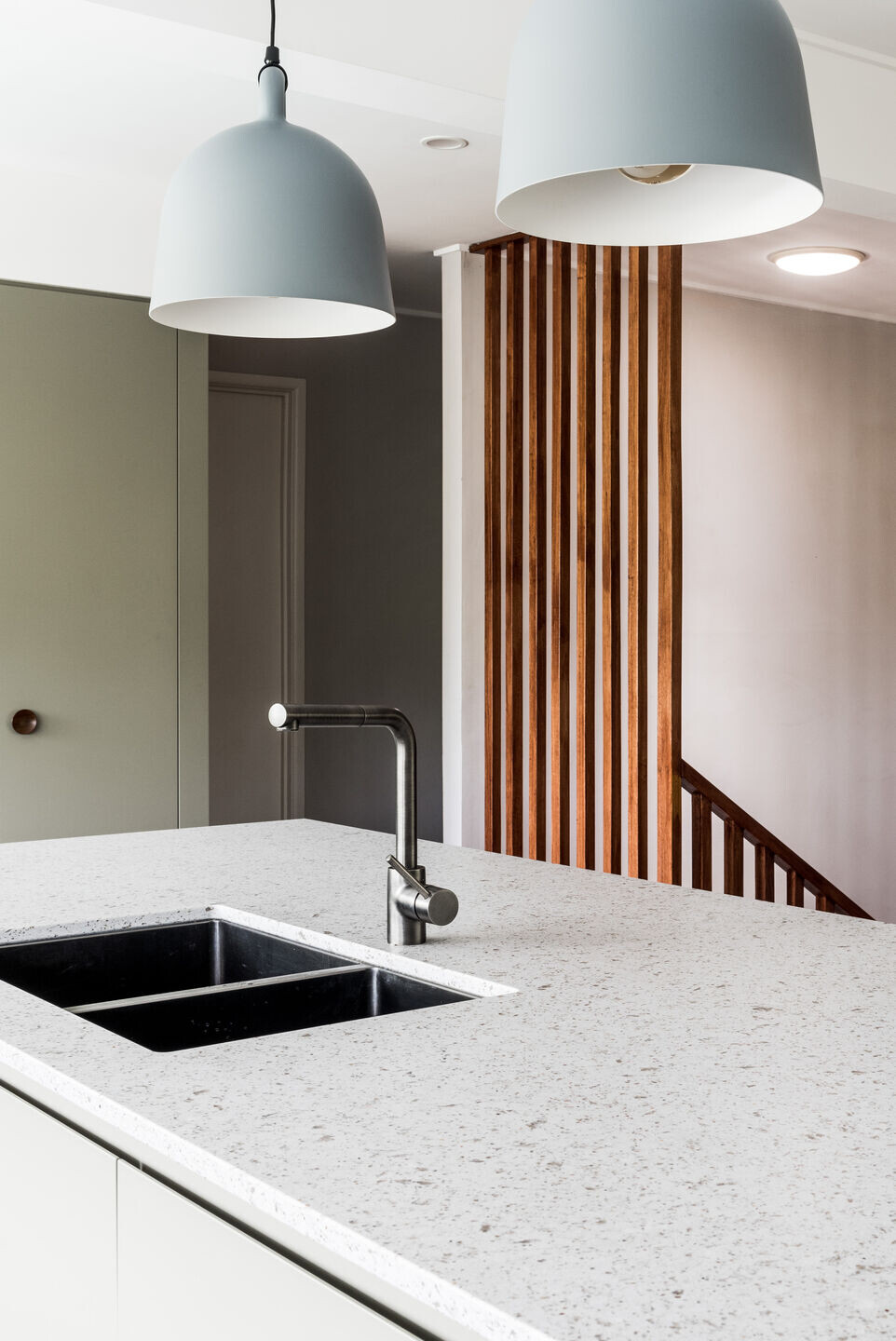 What were the key challenges?
Working within an existing space is always a challenge. We worked closely with engineers and builders to design around new beams that were required to hold the roof up as we took out one large internal wall.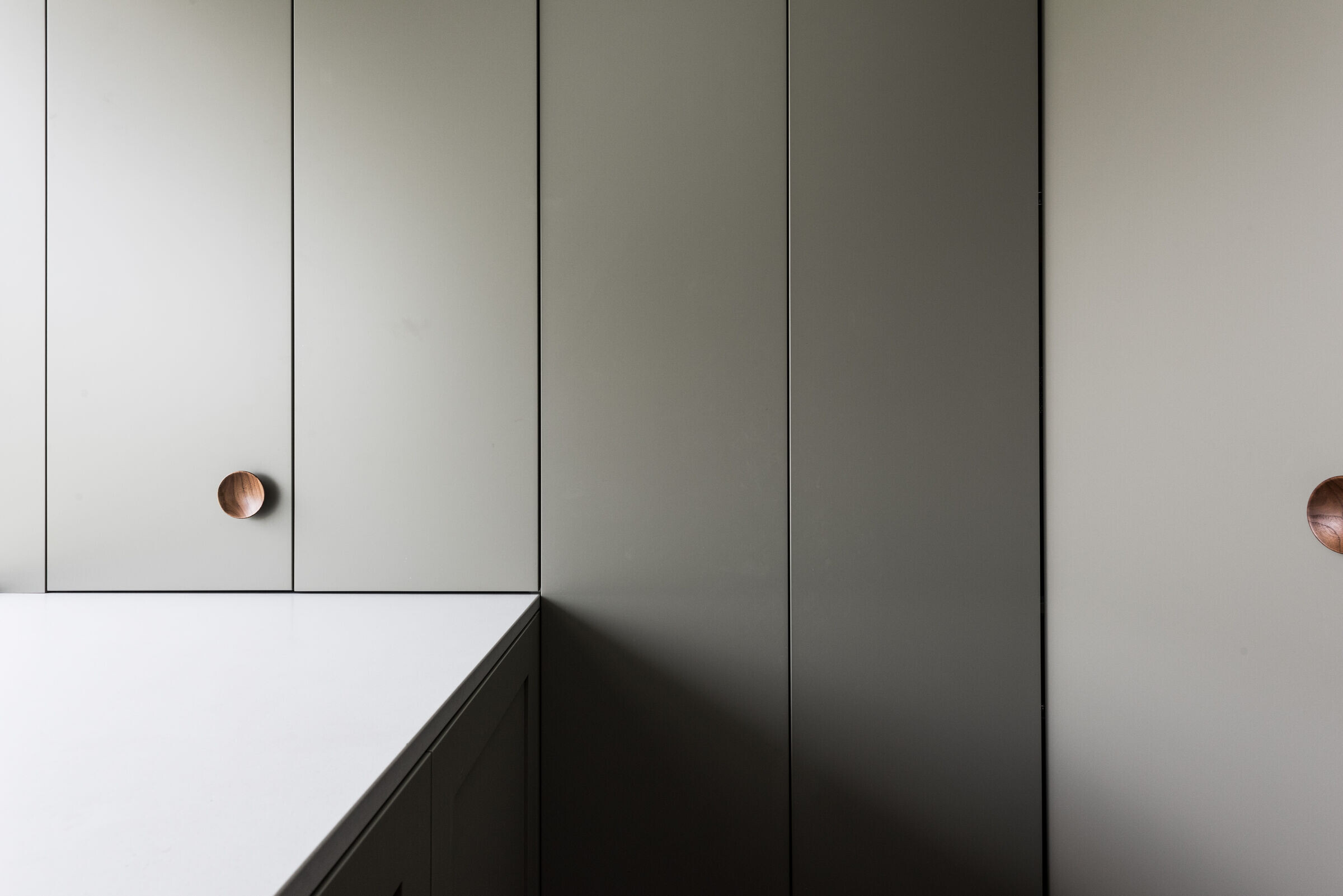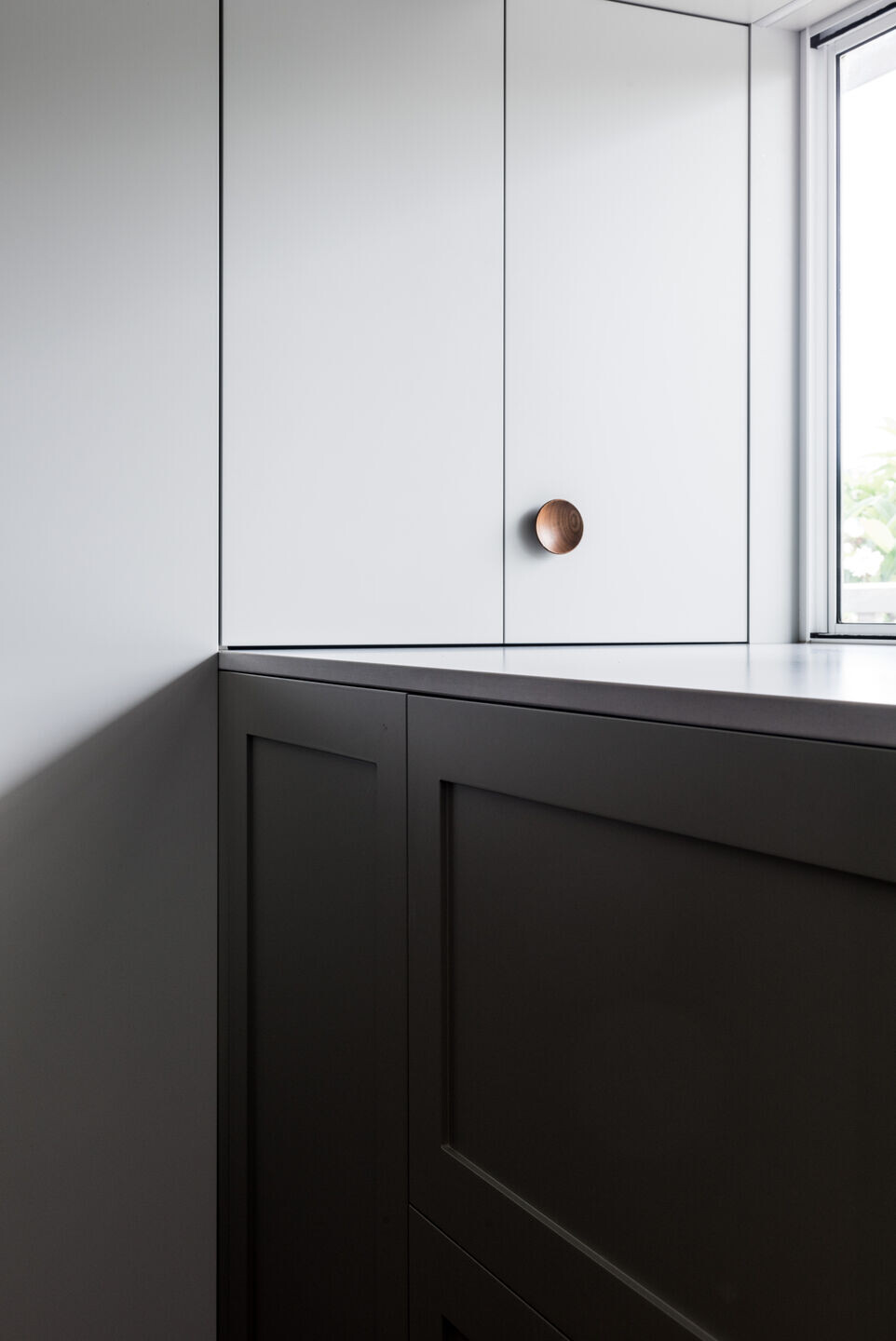 Who are the clients and what's interesting about them?
Our client is a mid century fan and insisted the details must be apparent of this era. The Mr potato head figurines also had to have a custom shelf build especially for them!