Approaching a lease expiry in a period building, Schlesinger Group took the opportunity to move to a more modern space to suit their business needs in Holborn. The marketing research company specialise in qualitative and quantitative research data collection services, and required an upgraded research, strategy and testing space in London where they could host their clients' focus groups and attract new business.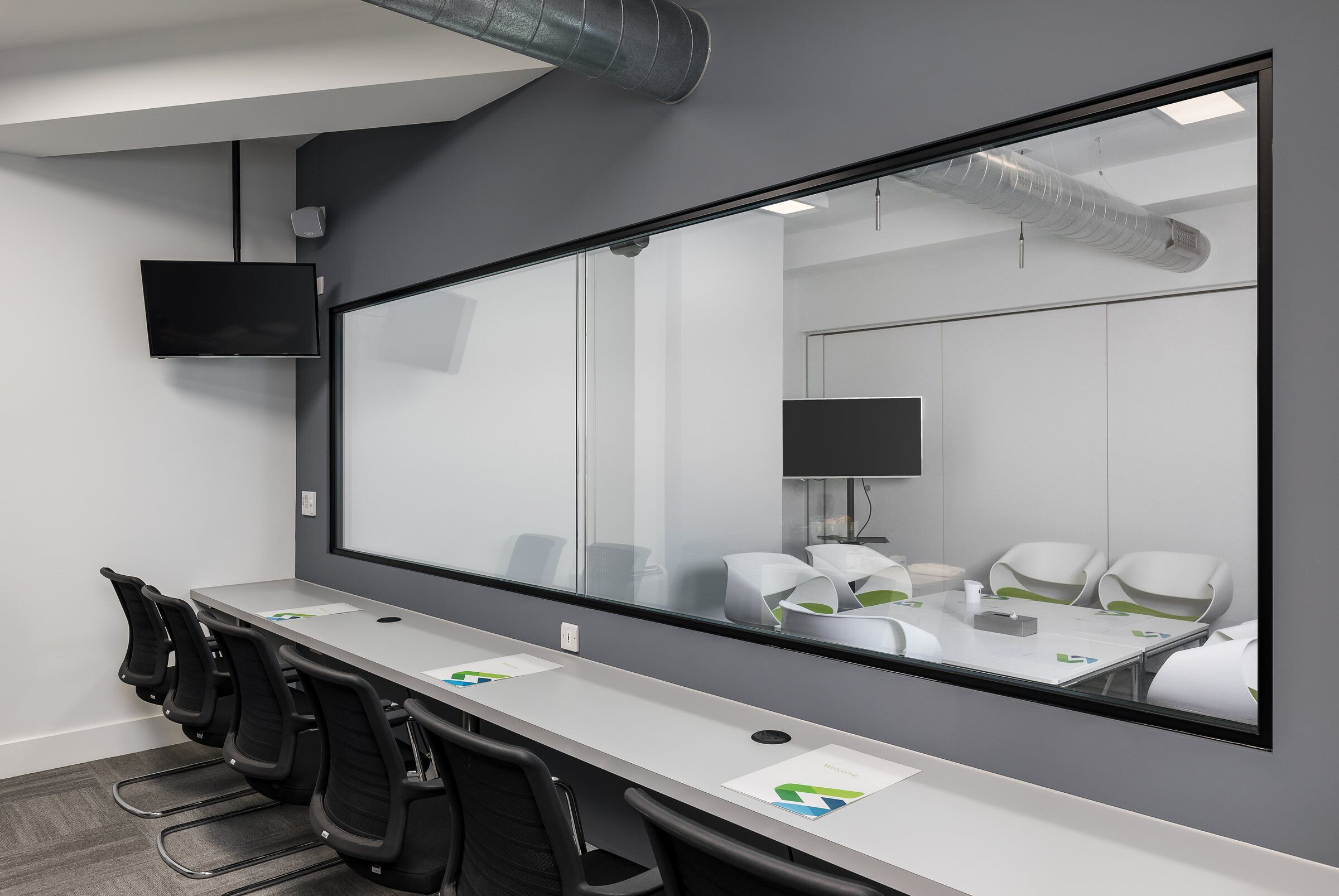 Schlesinger Group envisioned a sleek, welcoming and flexible space that they could customise to cater for their clients' needs. We undertook a 'cut and carve' process to utilise elements of the previous fit out, including the glazing, doors and teapoint, ensuring that we minimised landfill as well as working within our client's project budget.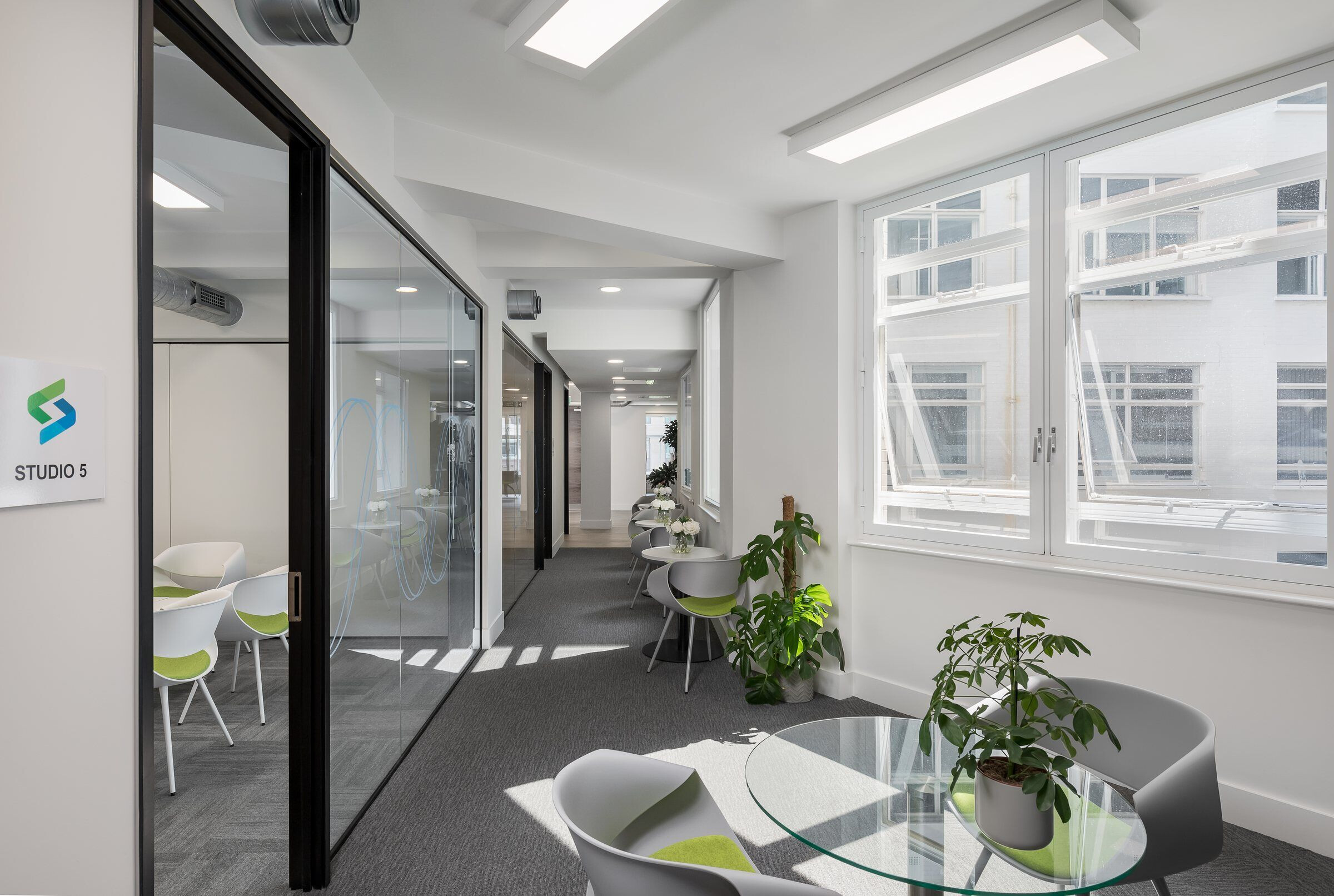 We invited the client's project team to our Clerkenwell office to examine finishes and visited furniture showrooms where they selected pieces that took inspiration from their Paris office, while giving their London location a distinct identity. We maintained this collaborative relationship throughout the project, keeping up communication as we worked remotely throughout lockdown.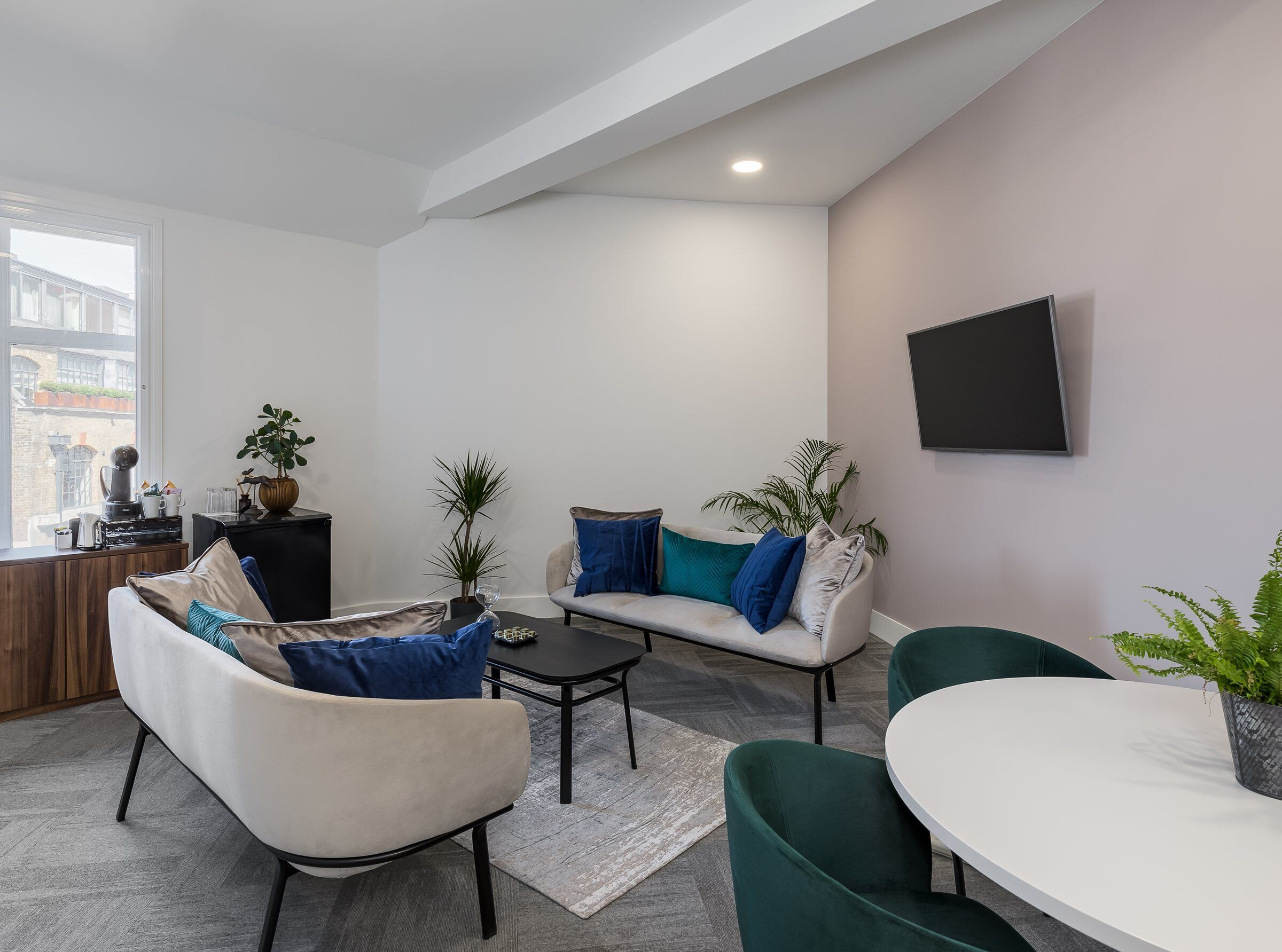 Through the use of Revit software, Schlesinger Group were able to examine virtual scenarios in their future space and edit the layout in real-time as our technical designers worked on the 3D model. This innovative use of Building Information Modelling (BIM) was also instrumental in conveying the proposed design to stakeholders in America and Paris.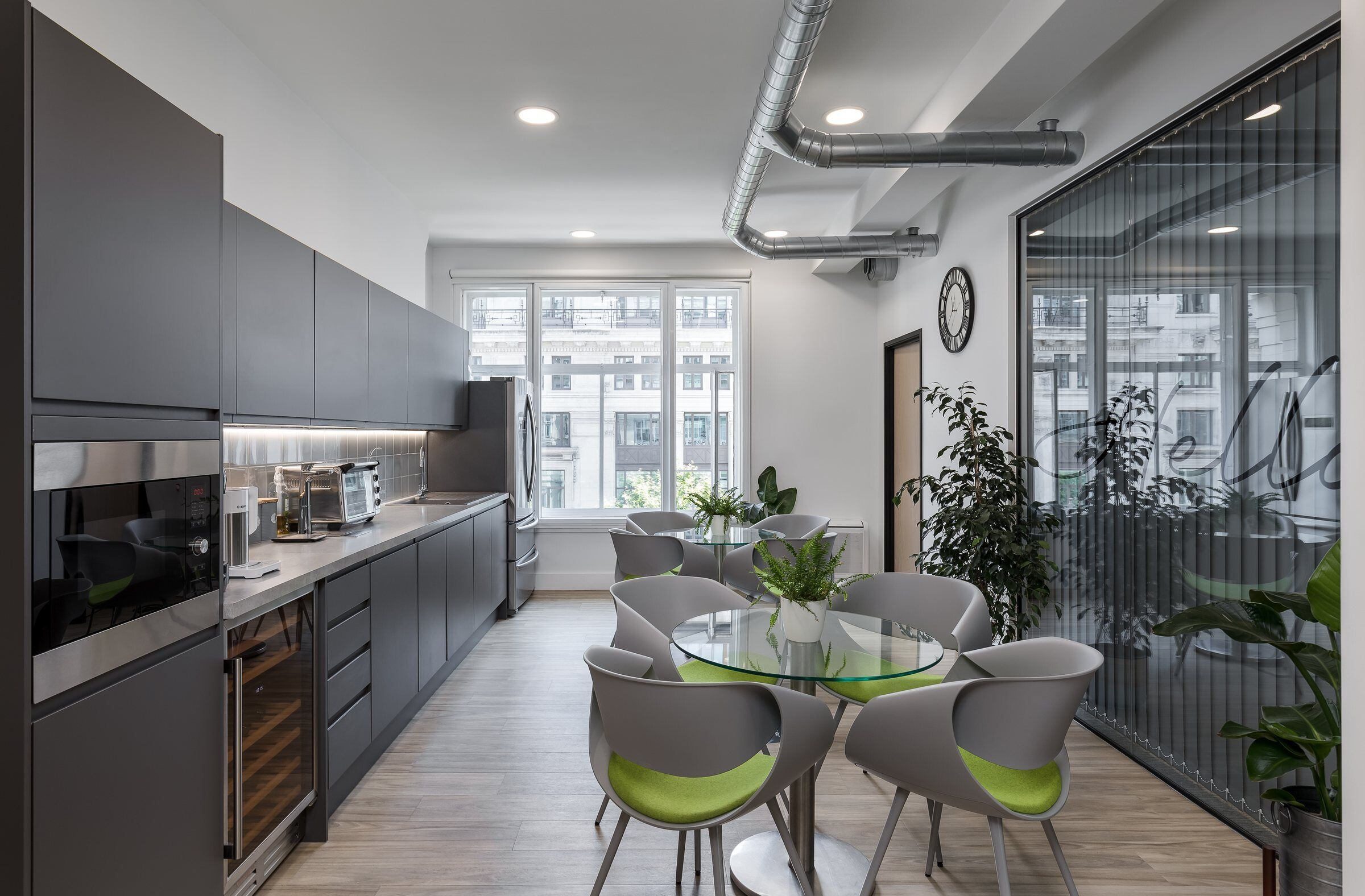 There are six spacious research suites which offer Schlesinger Group's clients flexible configurations for a variety of research methods and strategic objectives. The suites are comprised of research rooms where focus groups are held and viewing rooms where the client can observe the process out of sight of the participants.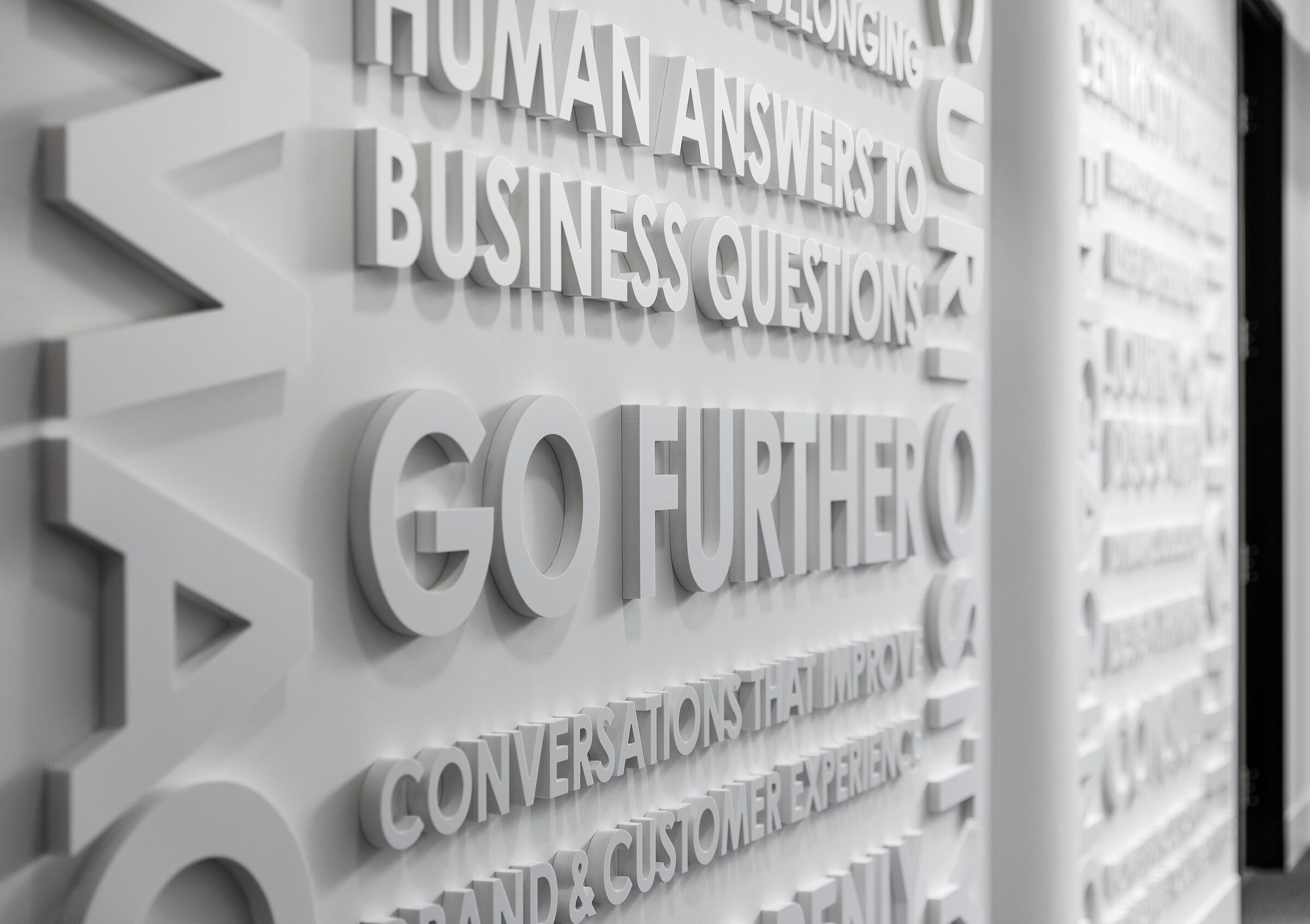 Flexibility was identified as a key message in the brief, and was the driver behind the folding walls between conference rooms which allow Schlesinger Group to create supersize spaces to accommodate larger groups. Our designers worked with external glass film consultants to create the optimal lighting conditions to support the two-way glass, and selected specialised light solutions, paint colours and blackout blinds. The entire facility is technologically enhanced, with microphones and cameras streaming live feeds to screens in the viewing rooms and central communications room.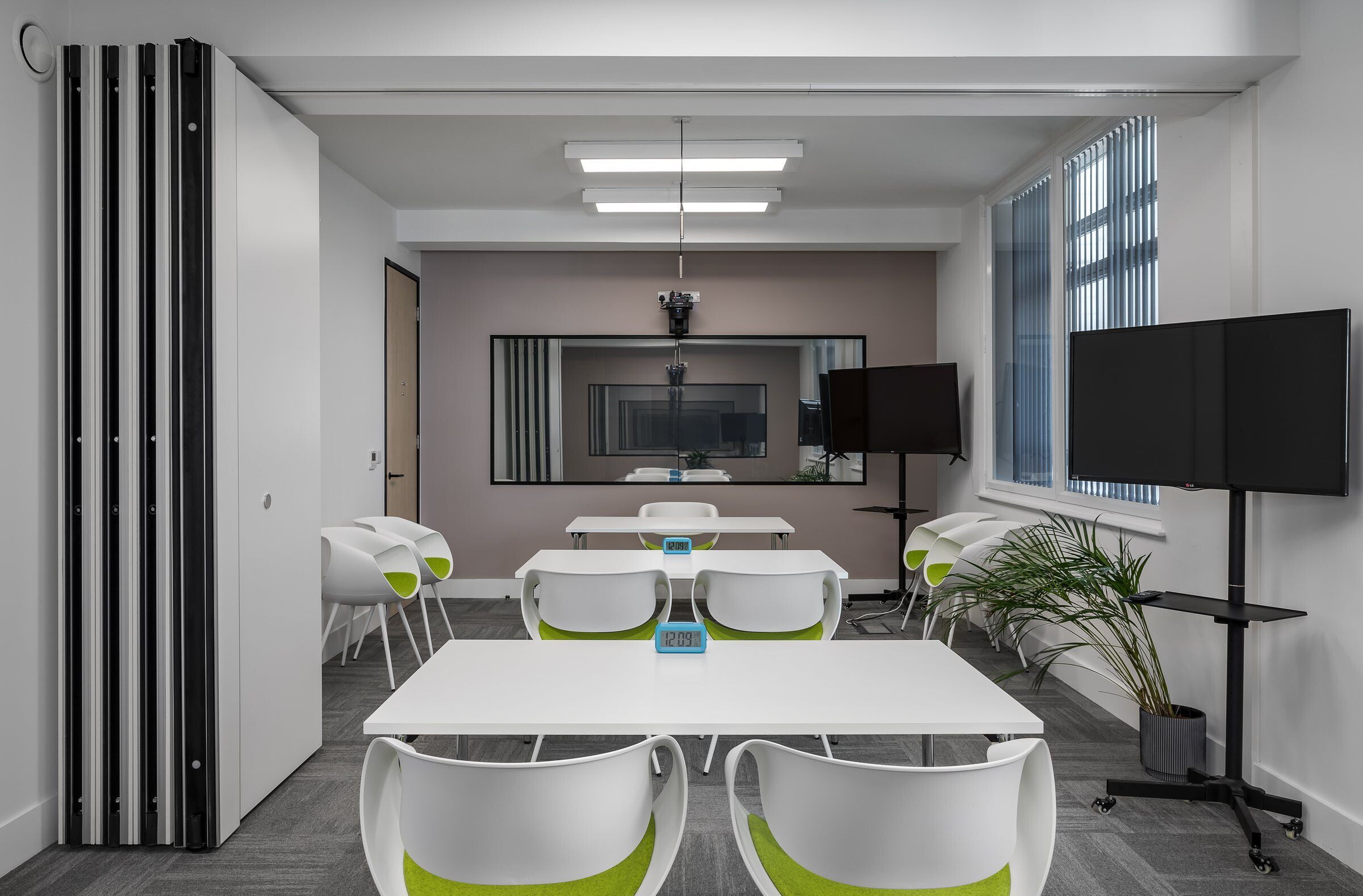 Schlesinger Group's signature lime green and blue is visible throughout the new space and presents a clean, modern and professional imagine consistent with their revitalised branding across their global offices. Clients can use the new lounge areas while their data collection sessions are being hosted in the viewing rooms. These spaces are designed to enhance the client experience with soft furniture, plush materials and personal touches that lend a residential feel to the space. Schlesinger Group's new Midtown office is as flexible as it is functional, and provides the state-of-the-art facilities that the market researchers are known for.