The location of the old hospital has been testimony of different historical periods such as the Andalusian walled city of the medieval hospital in Christian times until its reconstruction as a Church-Hospital in later centuries. It remained in operation until the late 1970s when a community of nuns abandoned it. Decades of degradation culminated in 2010 with the demolition of the building and the erasure of its memory. With the demolition of the façade, the site was transformed into an informal parking with open party walls.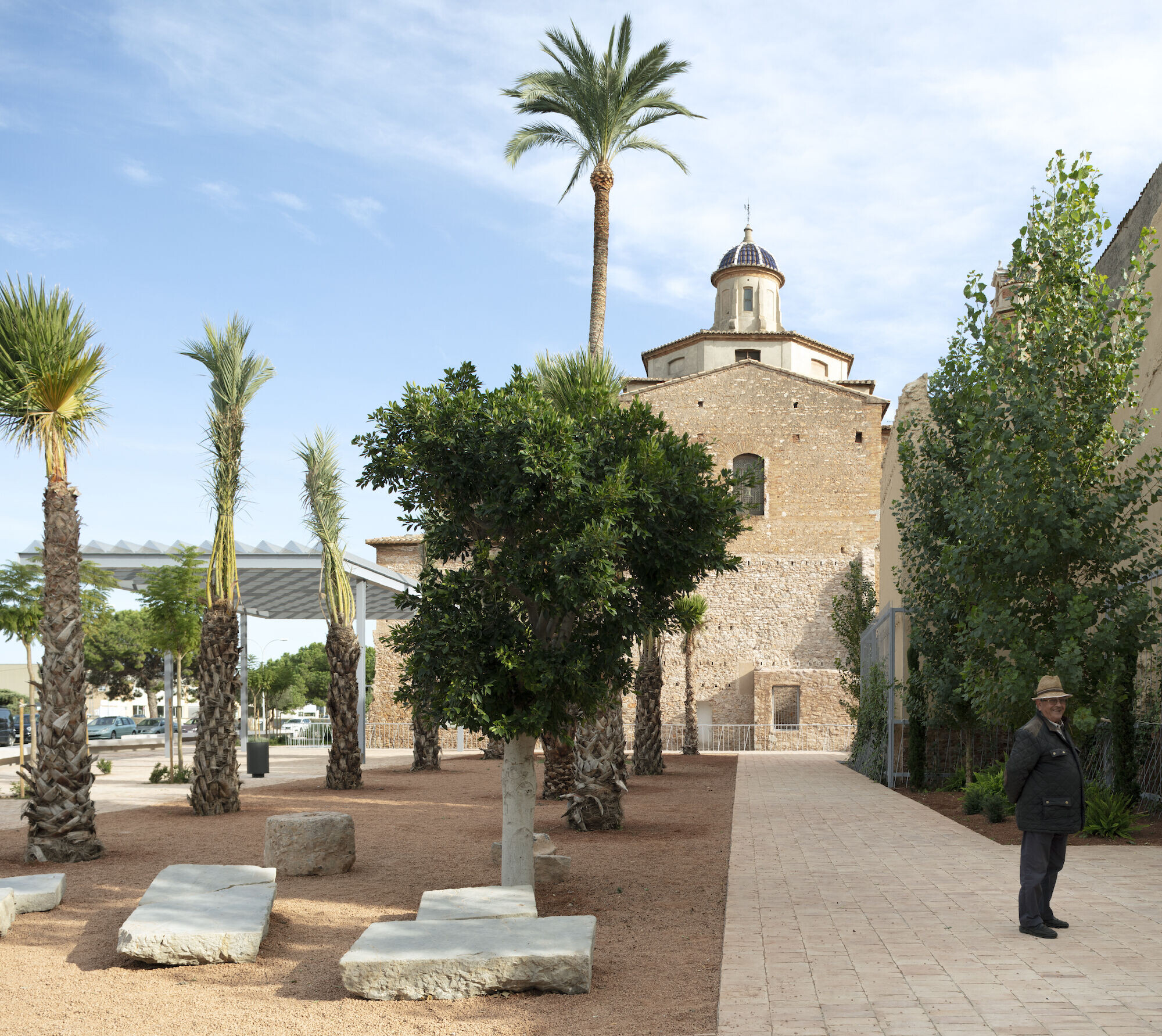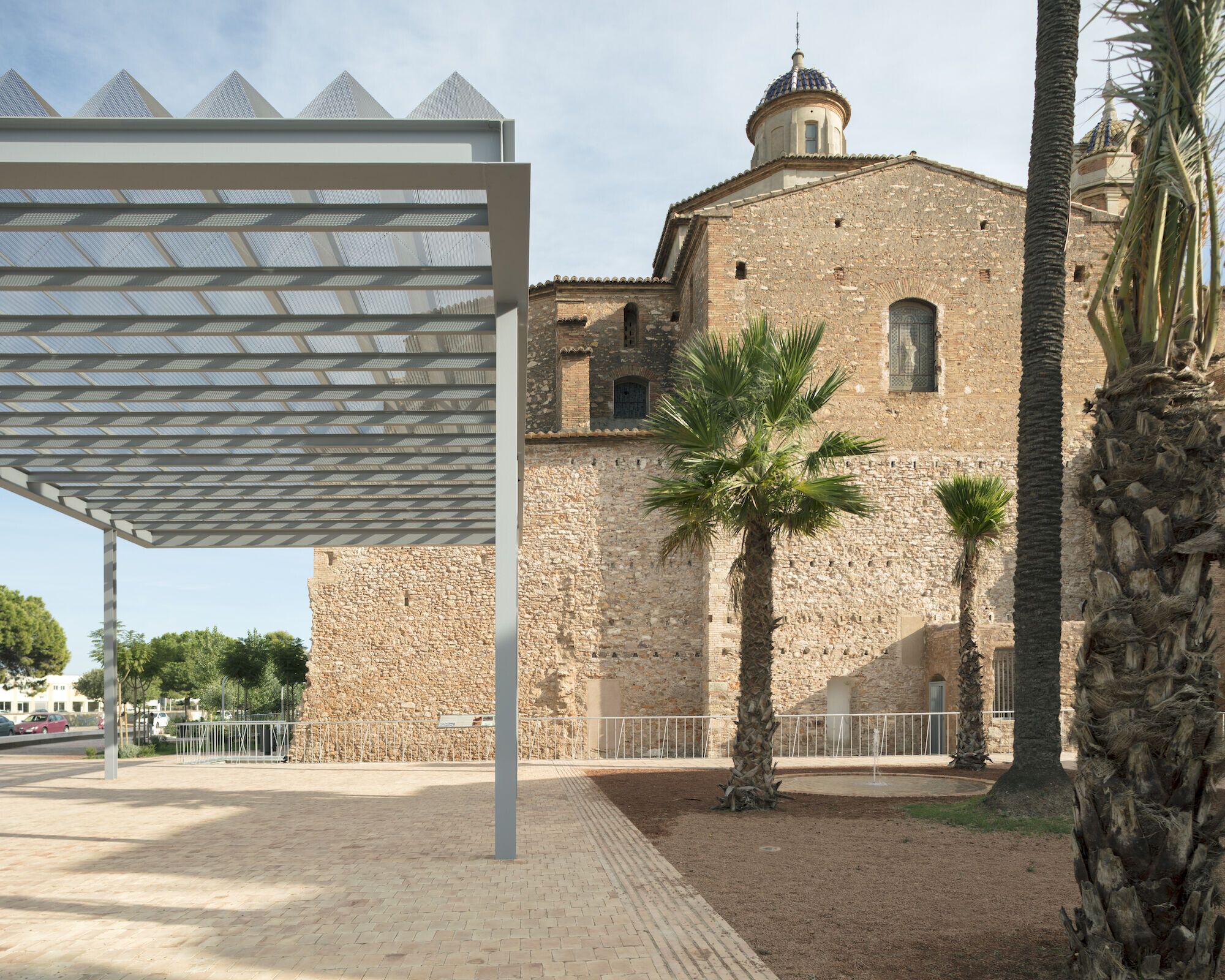 Urban planning in process
The uncontrolled urbanism of the 1970s caused an urban conflict. Some buildings out of order which were attached to the bell tower of the church as well as party walls which difficulted the perception of the whole.
In order to find an urban solution, a process was planned over the time, capable of rearranging the volumes of housing, facilities and green areas in the plot and also allowing the improvement of public space in the meantime.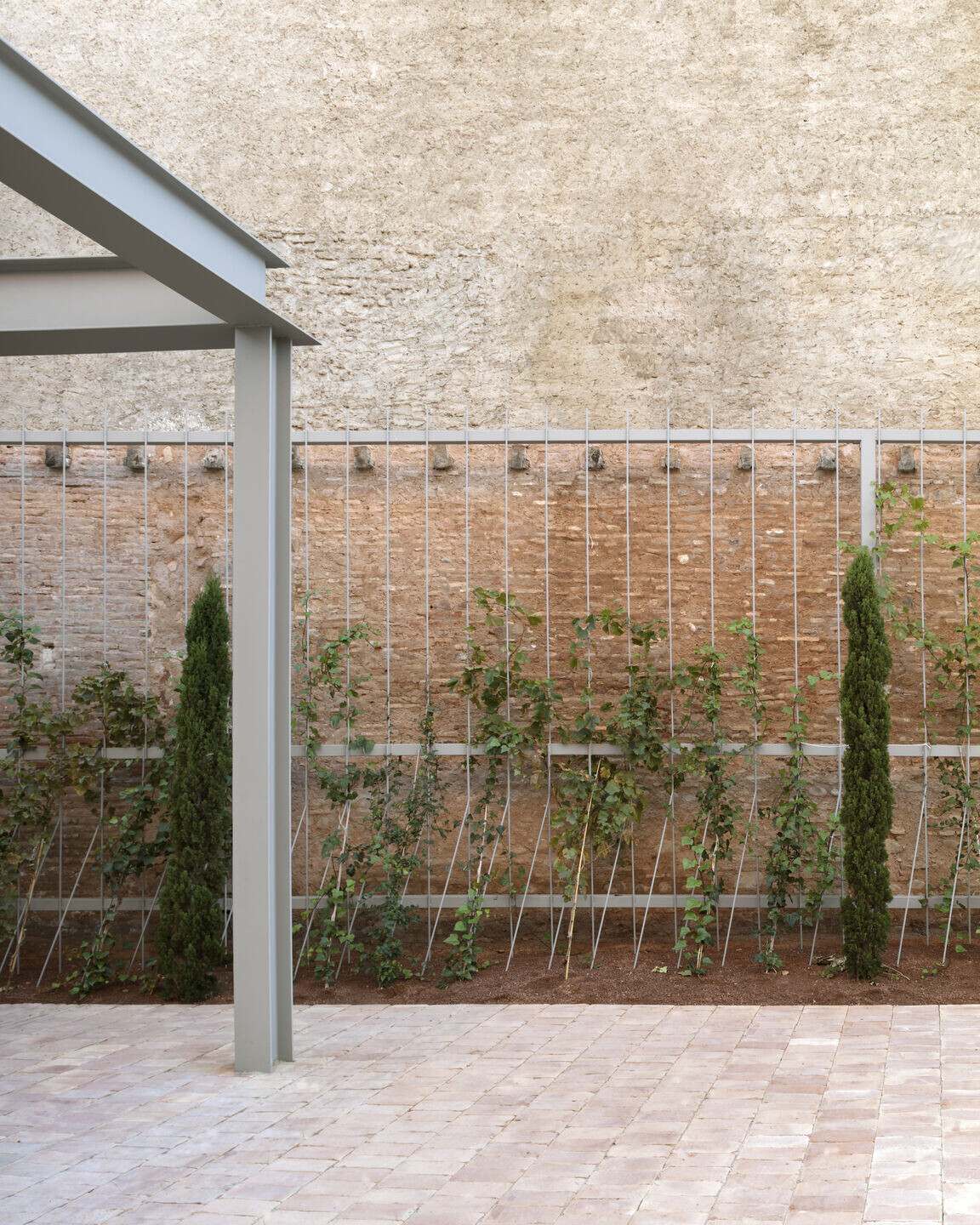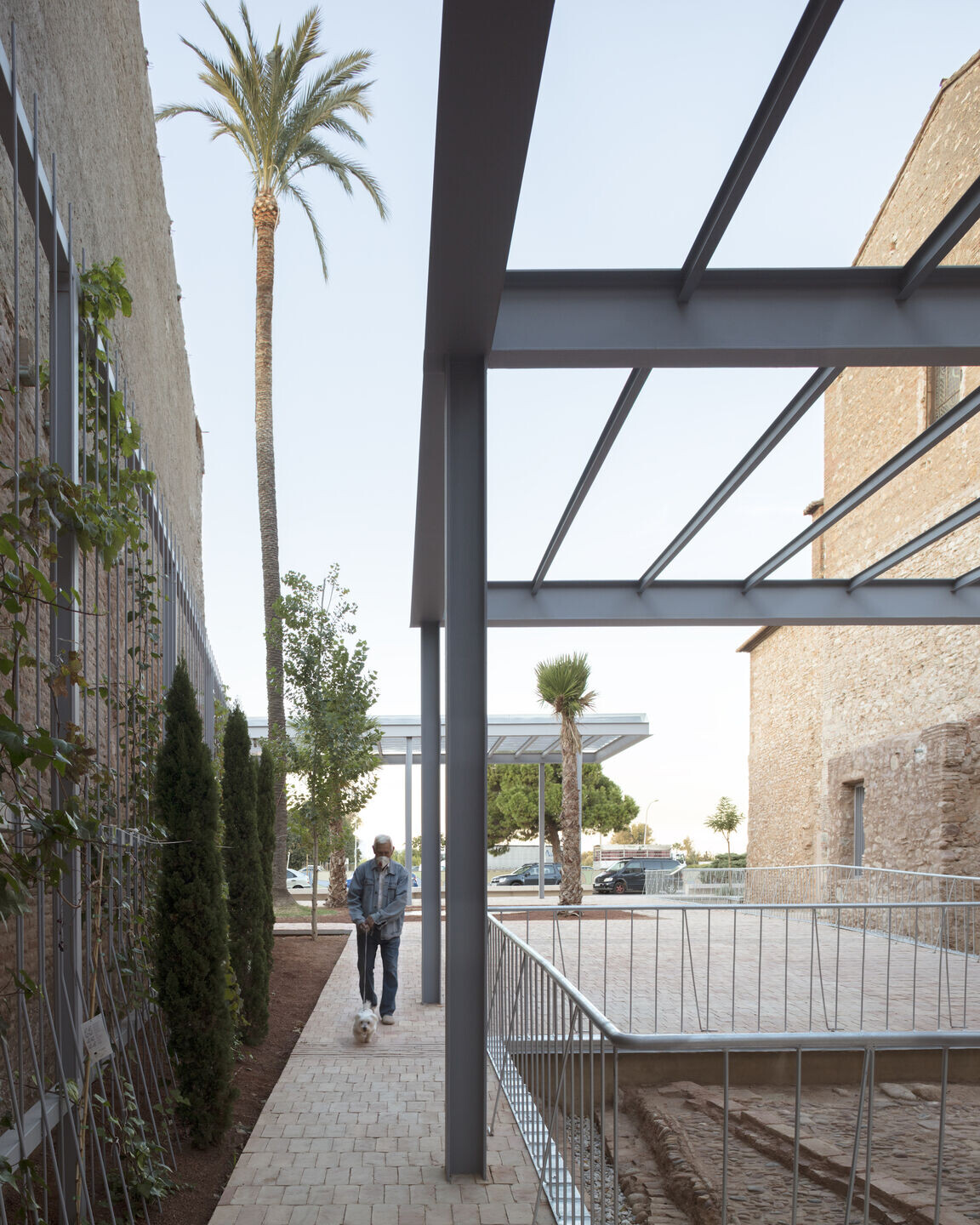 The Archaeological Garden. The recovery of the past.
After the archaeological excavations, a cemetery and the remains of medieval constructions were discovered. The Garden is projected as a new place for the recovery of the history and the memory.
This re-reading of the site would allow for future reconstructions of the lost volumes and foresee future uses such as a socio-cultural facility or a social housing unit without altering the urban design of the archaeological garden.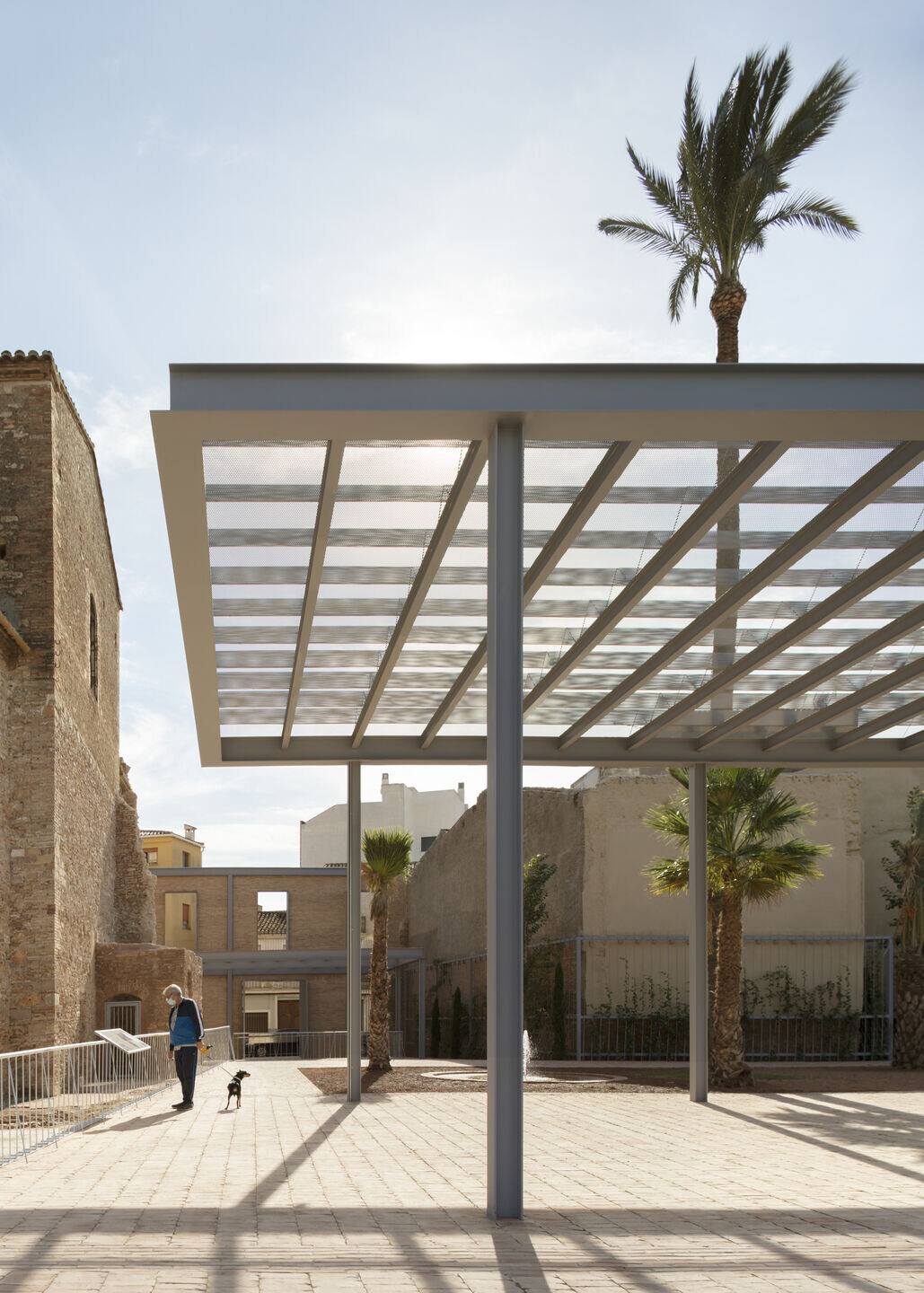 Ceramic floors, Green and the water, the structure of the façade and the pergola
The materiality of the project uses symbolism as well as references to the past in order to allow people to therefore interpret it. Ceramic floors can aid in the reading of the stratum with format changes in respect of pieces and dispositions. Green and water enveloping the space help recover the ancient garden spaces and also the courtyard with palm trees. The reconstruction of the street façade is now a liminal space to the garden where the visitor crossthe wrought with unfinished structure which reminds to the former hospital.
The pergola, now located where the old warehouse used to be, delimits the palm trees' courtyard, somewhere aiming to recover both social and civil meeting uses.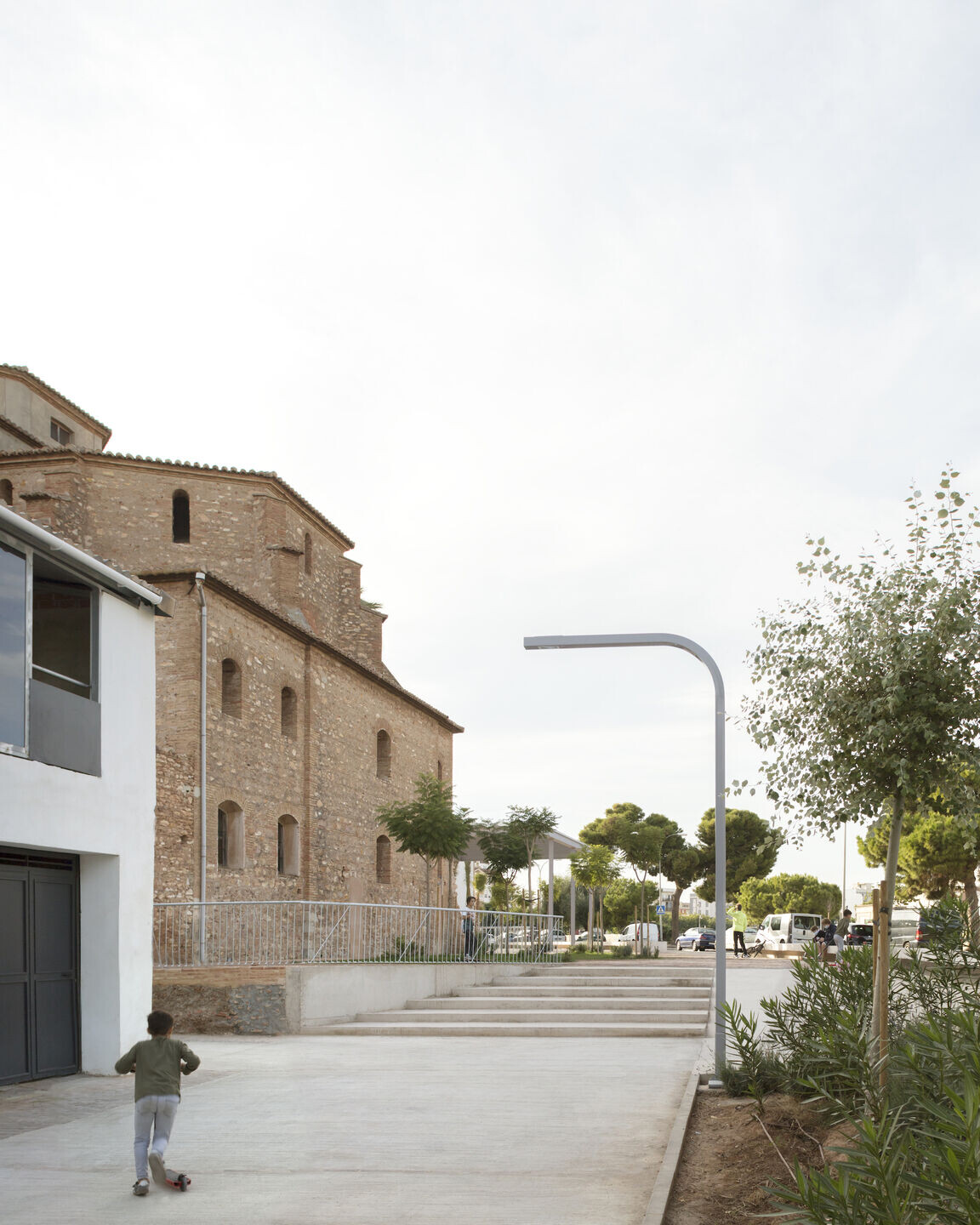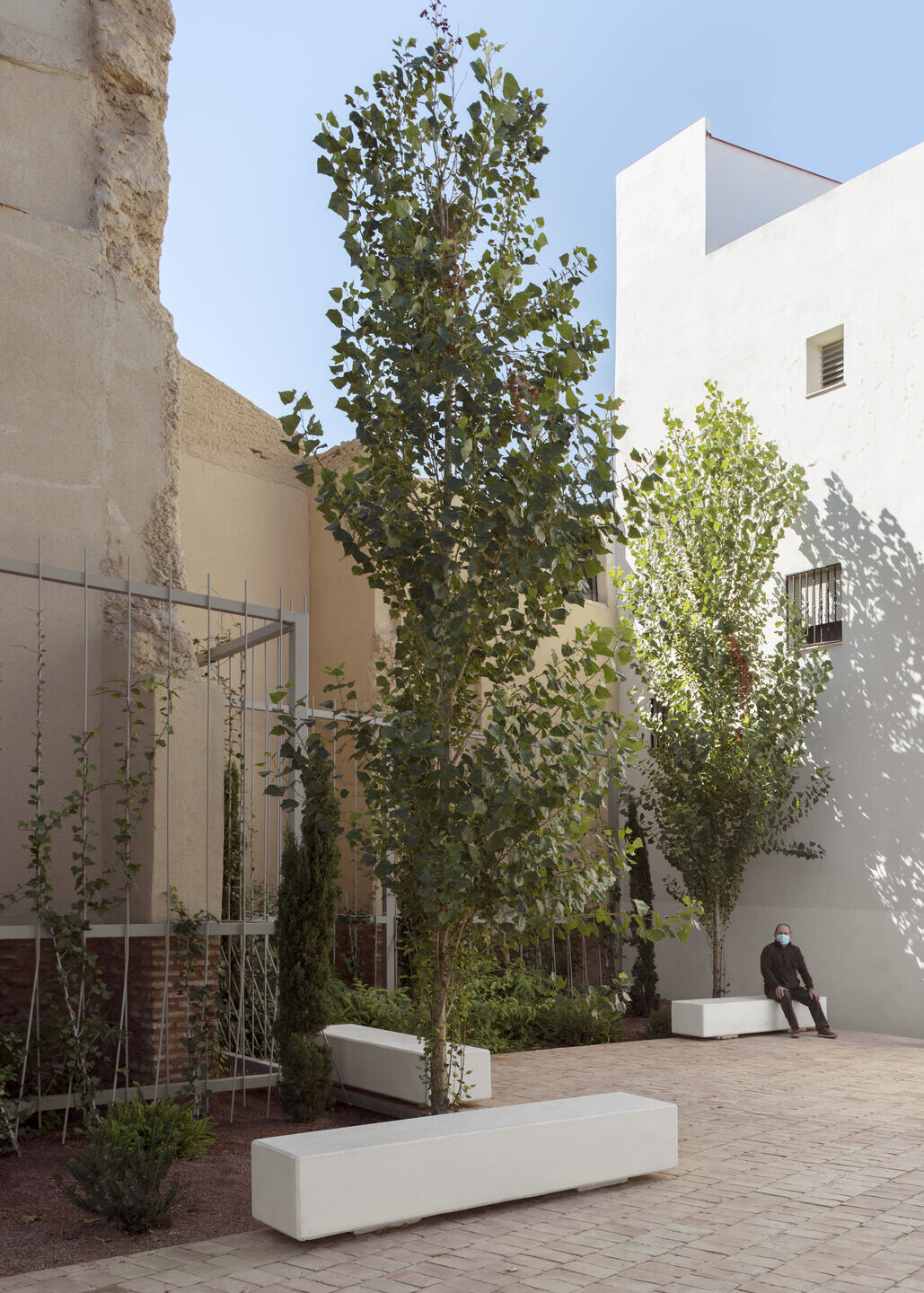 Team:
Client: Ajuntament de Borriana
Architects: el fabricante de espheras
el fabricante de espheras team:
Pasqual Herrero Vicent; Fernando Navarro Carmona; Mª Amparo Sebastiá Esteve; Eduardo J. Solaz Fuster; Víctor Muñoz Macián; Anna Morro Peña; María Pitarch Roig; Yasmina Juan Osa; Francisco Piñó Alcaide; Sara Juanes Herrera; Jorge Roy Pérez; Ana Vargas Núñez; Elisa García Capilla; Sergio Estruch González
Technical Architect: José Jesús Domínguez Talamantes
Archaeologist: Jose Manuel Melchor (Arqueólogo Director del Museo)
Builder: BLUEDEC S.L
Photographer: Milena Villalba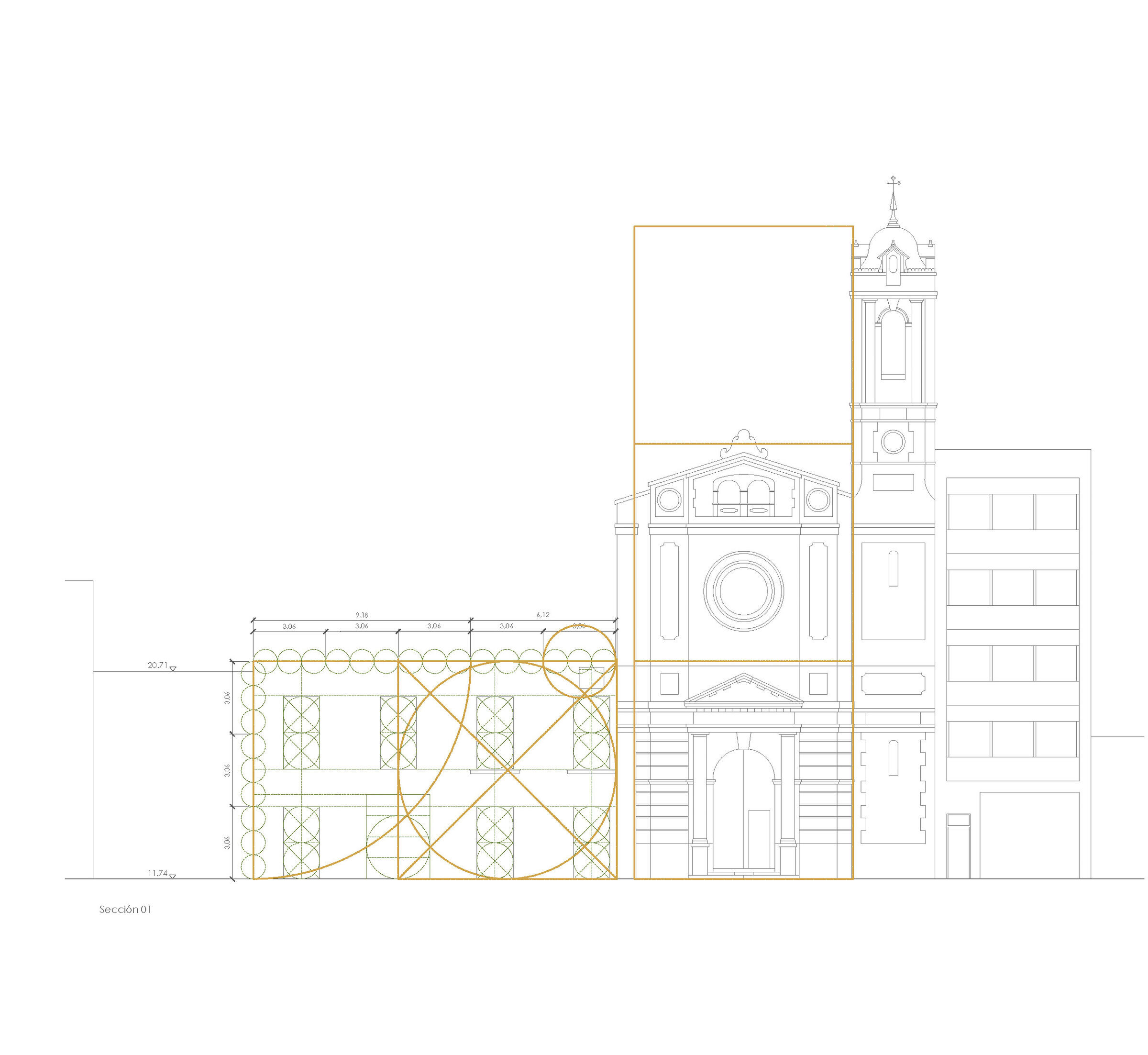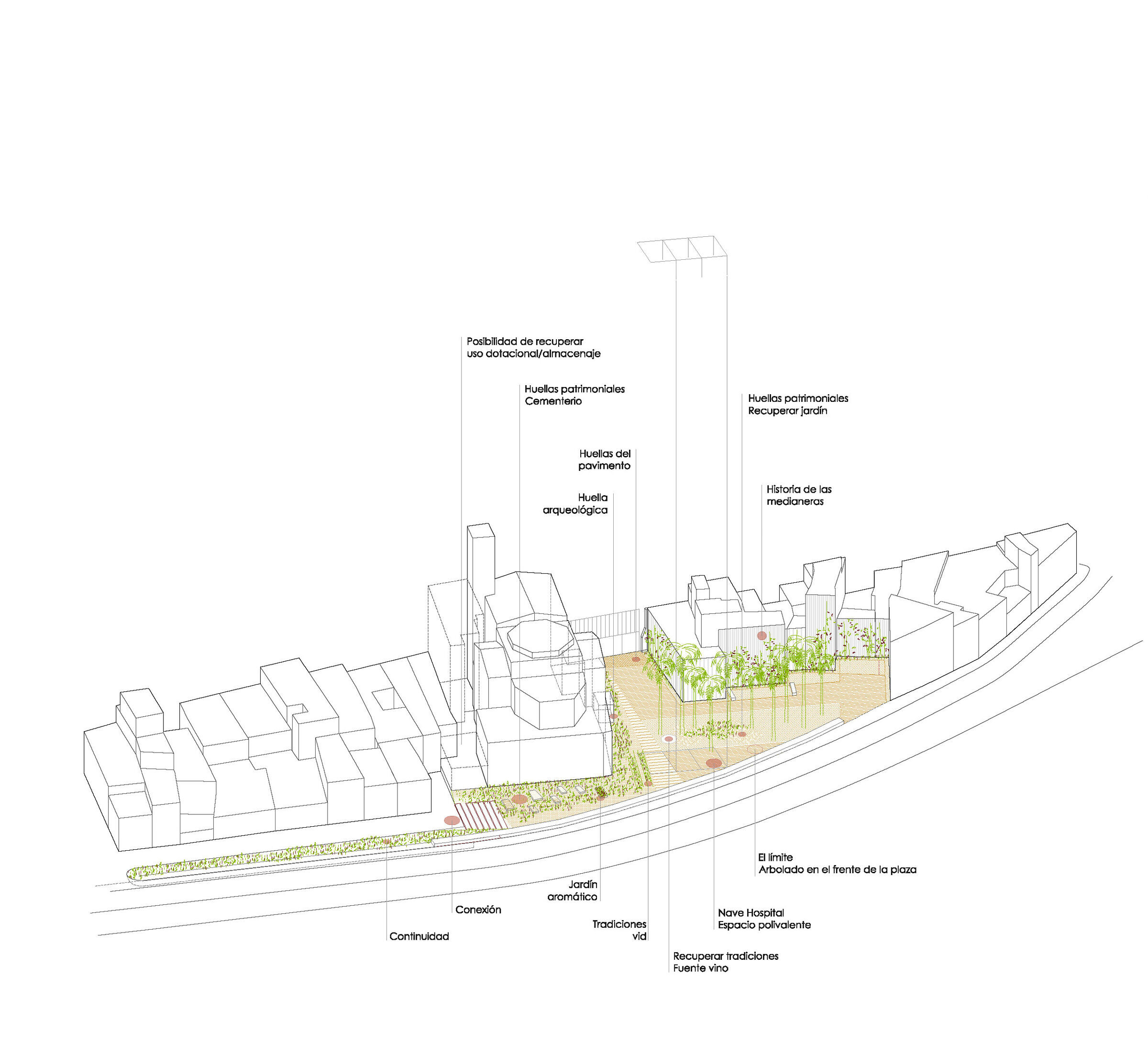 Materials Used:
Steel Structure: Estructuras y Cubiertas Metalicas Rodrigo SL
Handrails: Talleres Juan Hinojosa S.L.
Ceramic Pavement: Vicente Camp S.L.
Gardening: Sol I Vent Paisatges SL