The project arises as a solution to a commercial need in a recently inaugurated avenue located in the north of the city of Mérida, Yucatán.
Being one of the first buildings on this avenue, a square with a sober and timeless character was designed, not subject to any style, responding to the chronological and urban context. All of the above, with the intention that it would feel contemporary to future neighboring buildings.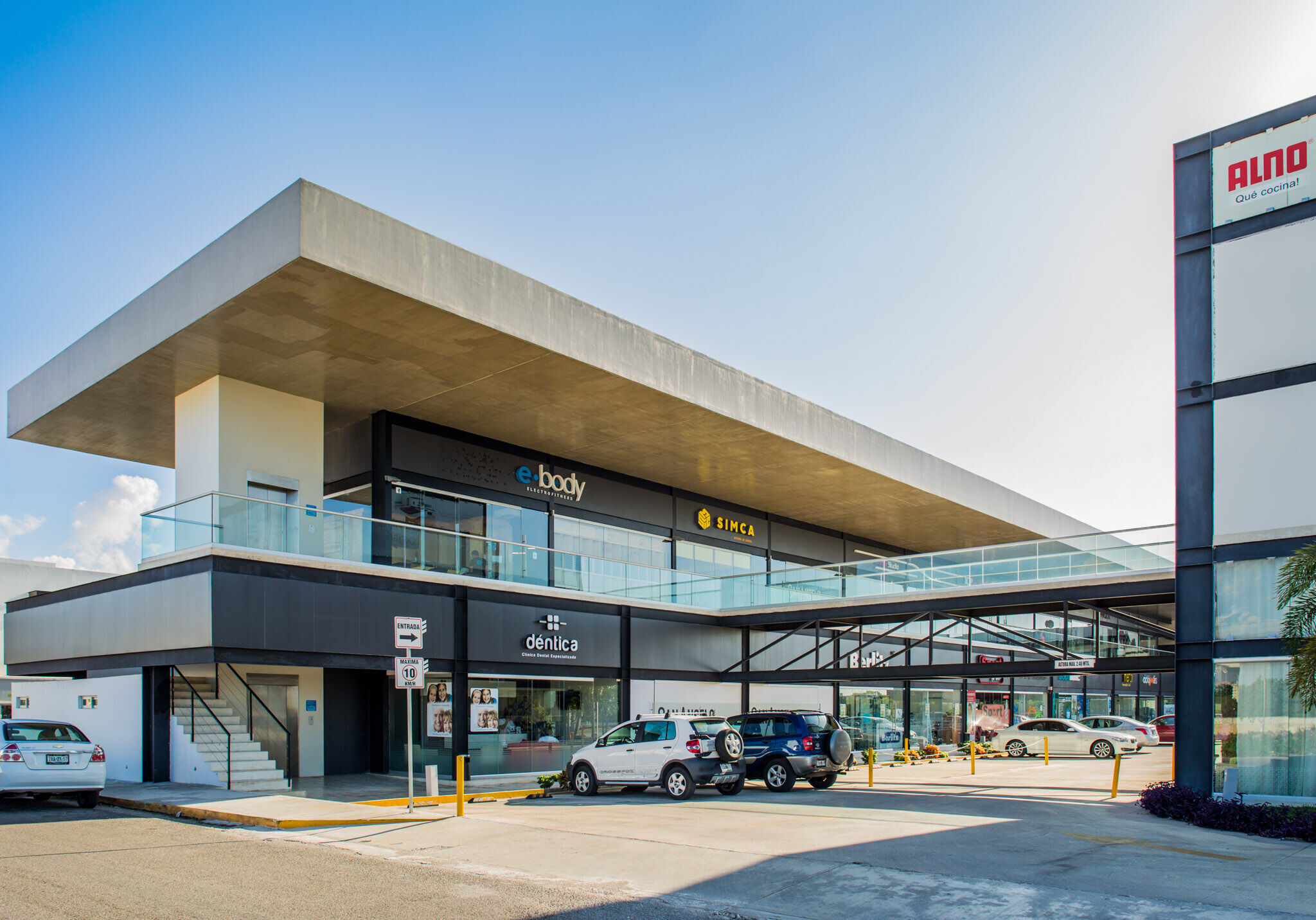 The scheme of the project is in the shape of an "L", topped by a cube that joins the square through a bridge; This cube at night becomes a visual highlight and icon of this square through lighting.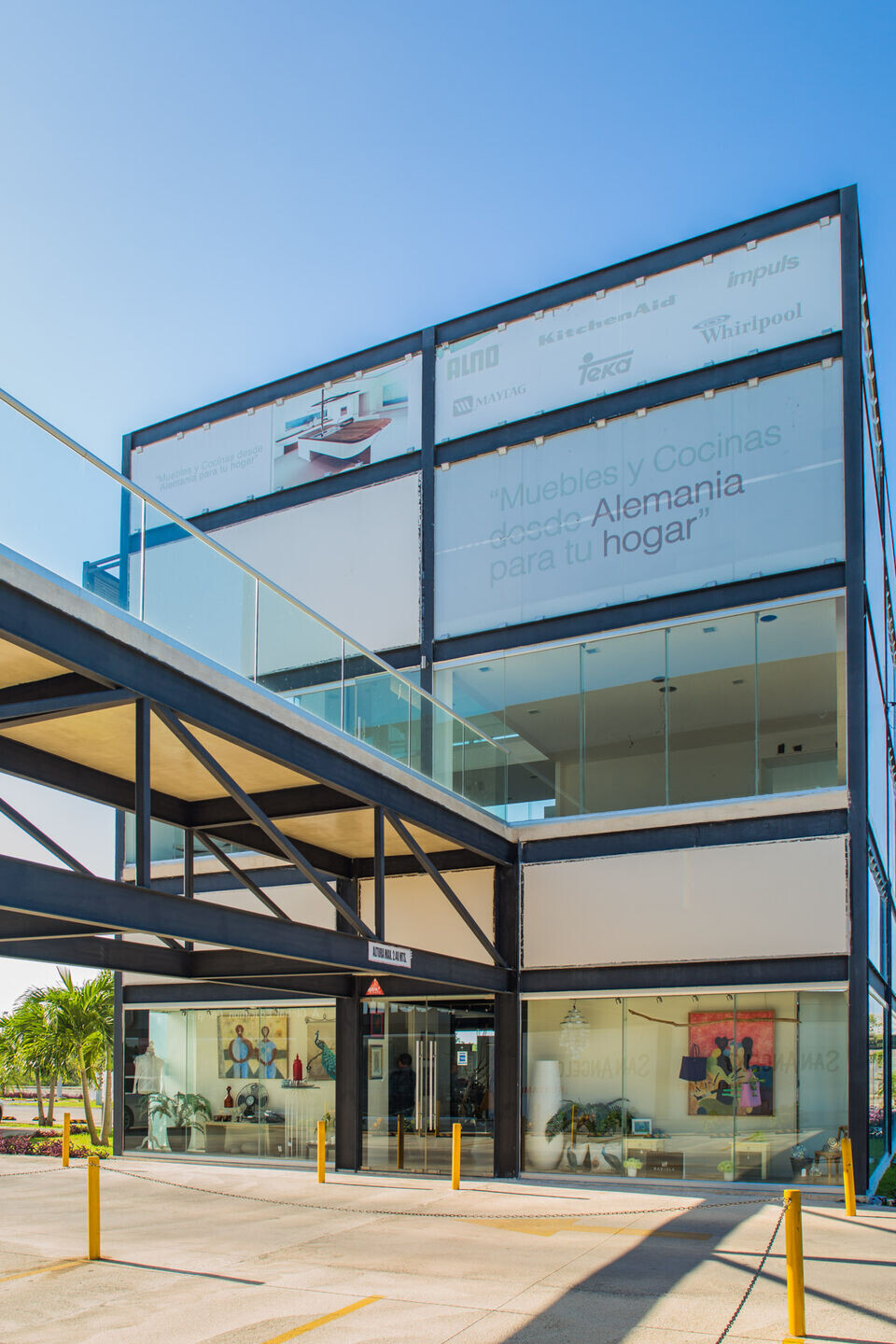 The polines used during construction were polished and varnished to create the office furniture; the same with the rods of the demolished castles and columns.
On the ground floor are the reception, a boardroom, archive, a general work area, an interior pond which serves as a transition between the city and the office, and the general management office; likewise, there is access to the training rooms, but in a separate area. Upstairs is the training room, a multipurpose room for rent, a waiting room and an additional private room.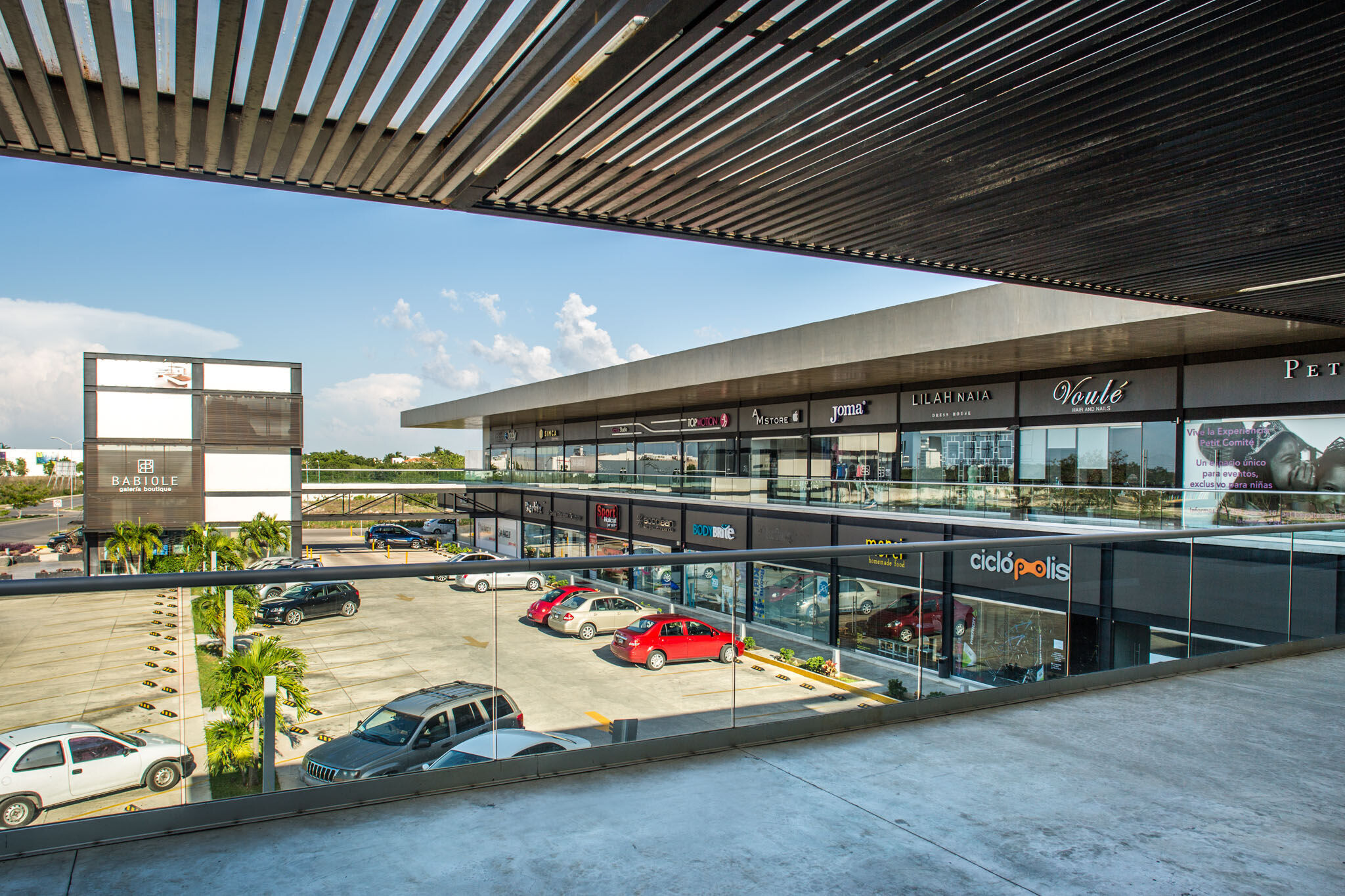 The facades were formally resolved with an exposed metal structure with the intention of generating rhythm. In turn, the structure provides versatility to the project as it allows modules to be joined in horizontal and / or vertical directions, as required.
The material used in the facades of the premises responds to the need for minimal maintenance and long durability. Large-format Italian ceramic plates and neutral colors were used, allowing each logo of the premises to be the protagonists.
The end result was an innovative plaza, which has an elevator and escalators, thus becoming the first open plaza in Mérida with this equipment.