At 1,070 feet, the Salesforce Tower is the tallest building in San Francisco and host to the Ohana Floor, a pinnacle manifestation of Salesforce' new workplace design standard with 360 degree views of the city.
At the core of the company's new design philosophy is a profound embrace of plants, natural elements, and sustainable materials. Ohana means 'intentional family' in Hawaiian, which encapsulates the floor's intention to promote collaboration, sustainability, fun, and employee wellness.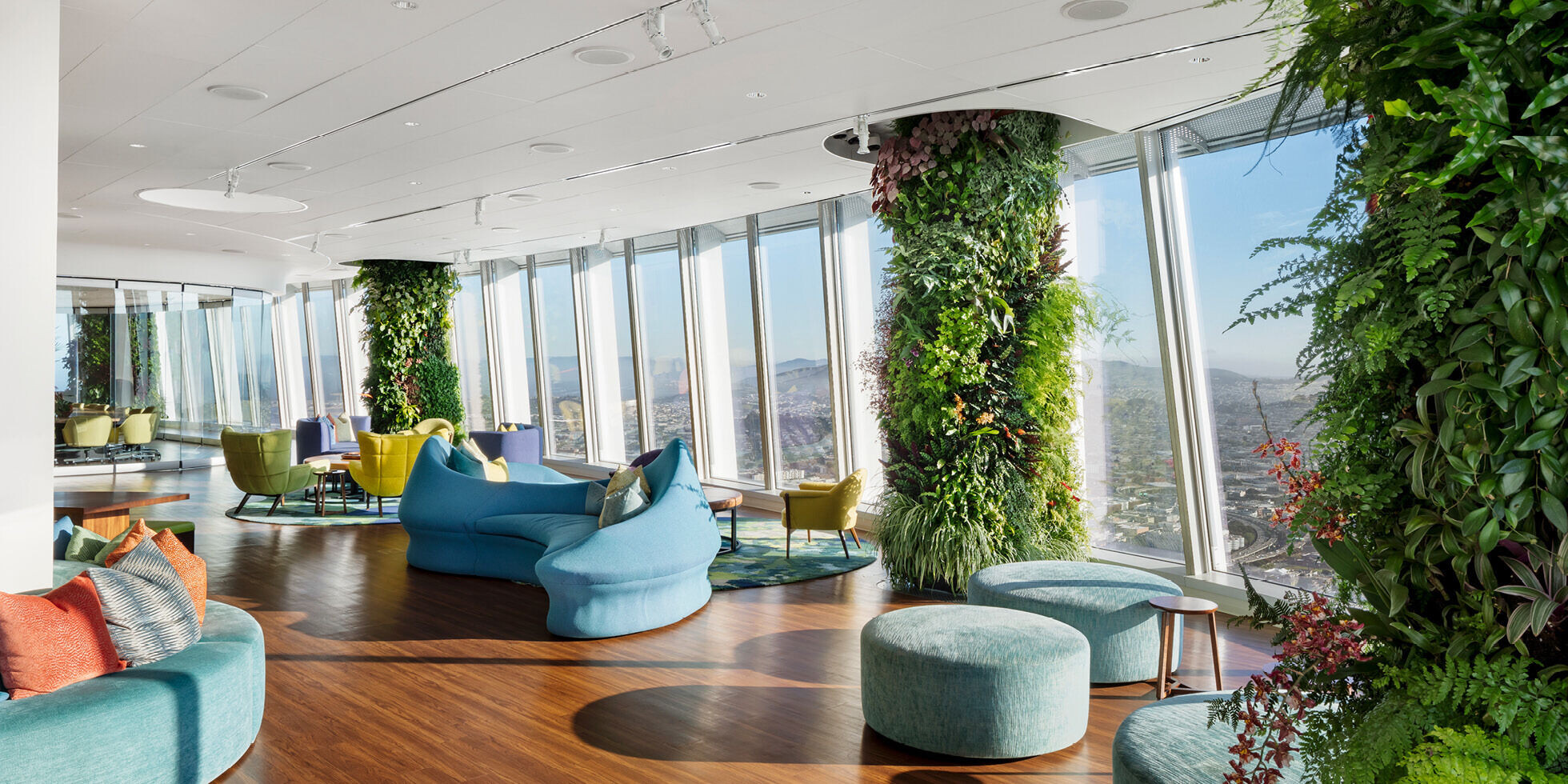 To bring the Ohana Floor to life, Habitat Horticulture transformed the 24 steel, structural columns which surround the circular level floor into a colorful and vivid plantscape. Each column is 13 feet high which required approximately 25,000 plants to cover 3,500 square feet of cylindrical space.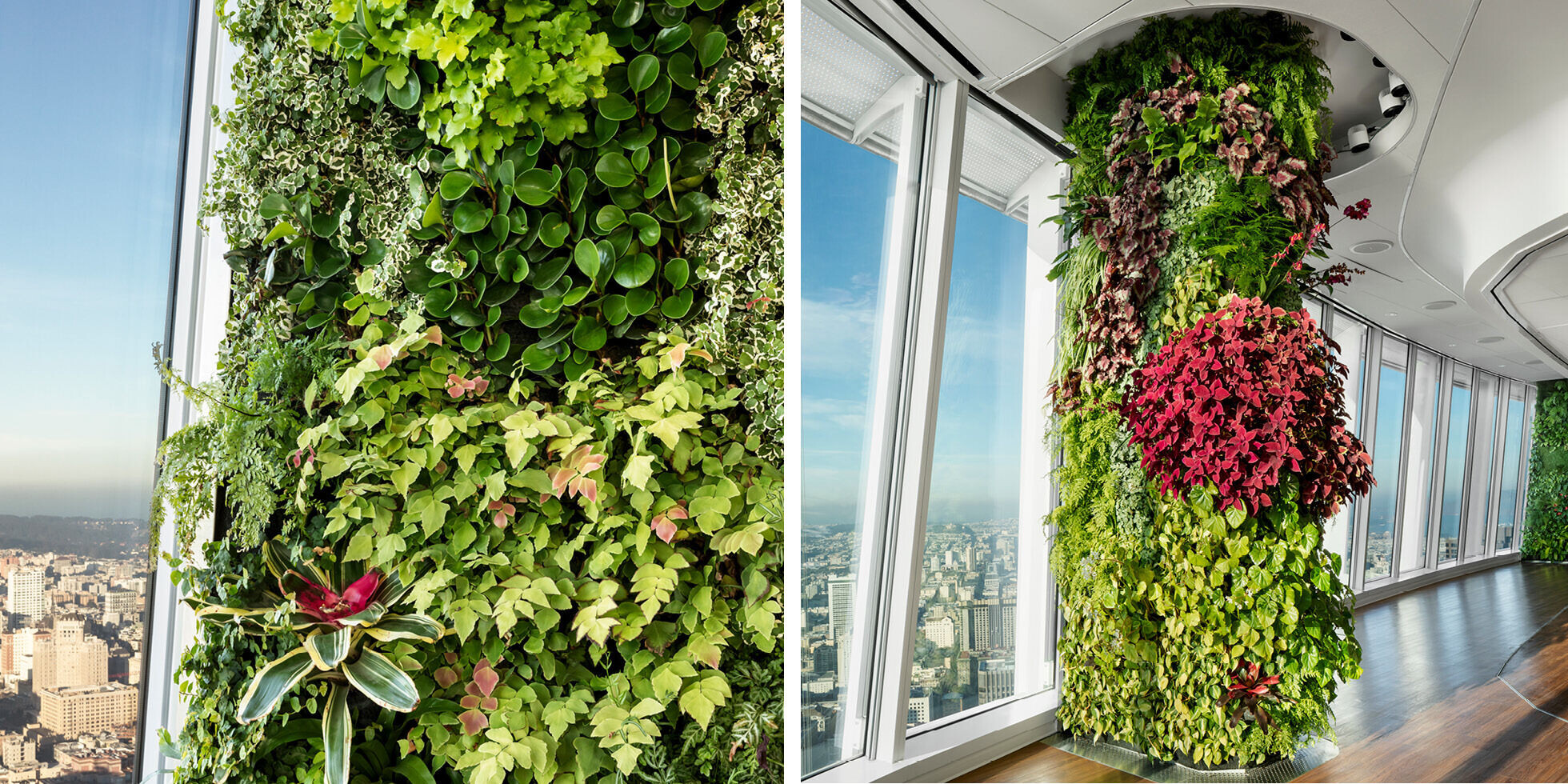 128 plant species were thoughtfully selected in collaboration with Salesforce to bring about colors and textures that would result in a dynamic viewing experience as you walk around each of the columns. No two columns are alike: with varying sun exposure, visitors experience changeable hues when observing them from different vantage points.The end result is a tranquil and verdant naturescape set against a sweeping city backdrop and views of the Bay and Pacific Ocean. Paying homage to the Hawaiian-inspired intention, Habitat Horticulture sourced 48 different varieties of orchids for rich and delightful pops of color. As a blended space for hosting both community and workforce collaboration, the columns are a source of psychological and literal nourishment: edible herbs such as mint, basil, tarragon and dill were also included for potential use in Salesforce's kitchens.