The plan is placed between the existing bodies of factory to conclude the fencing of the scholastic complex of Roncadelle. The work is articulated in two parts: before risen from the earth of a meter, it is accessible with a ramp and it is constituted from one knows it catering for the elementary and medium schools distributed on two plans in order to accommodate 250 children.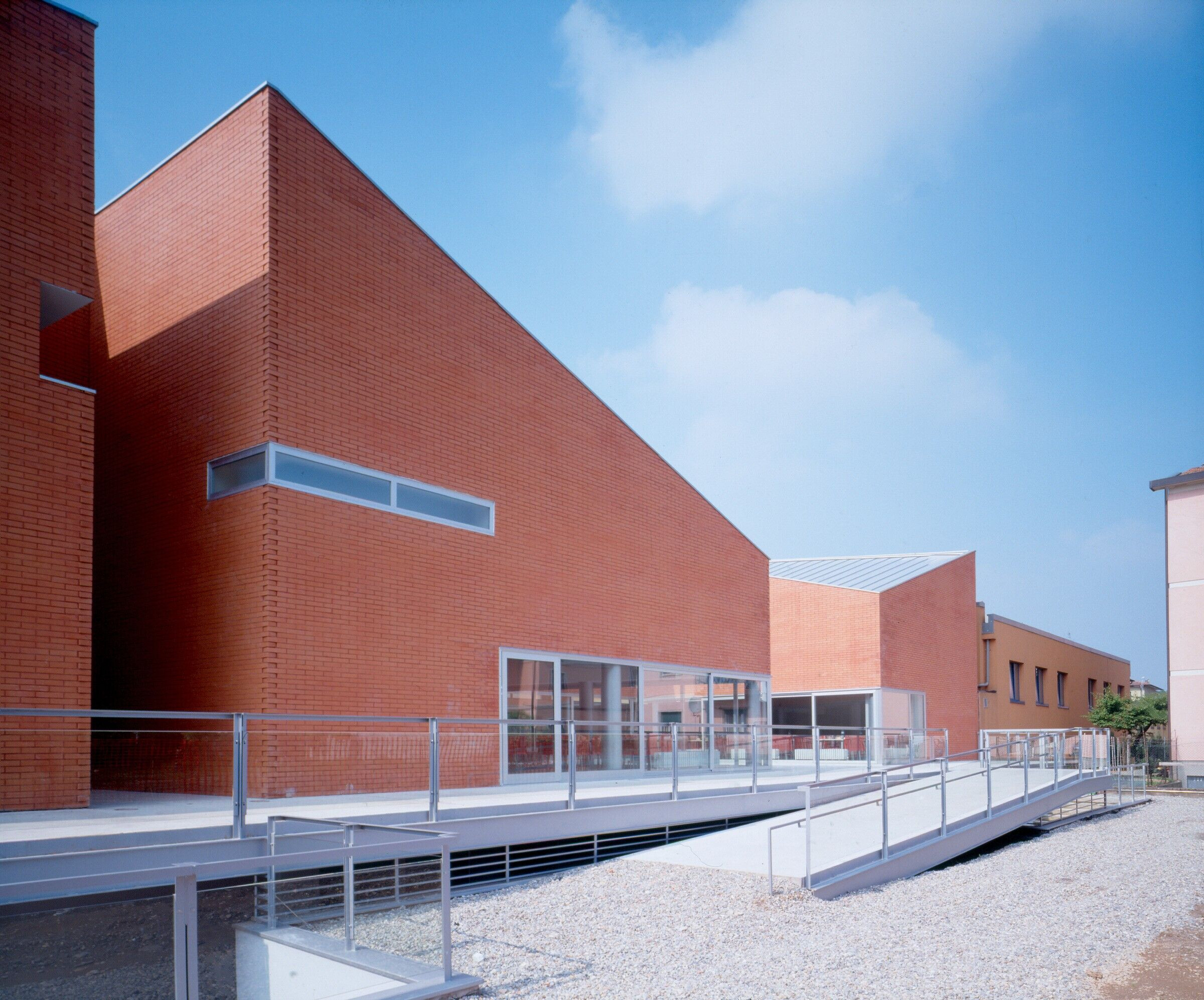 While in the underground space that is corresponding with the main classroom for 150 persons. The other body introduces to the raised plan sews them of it and the services for the school.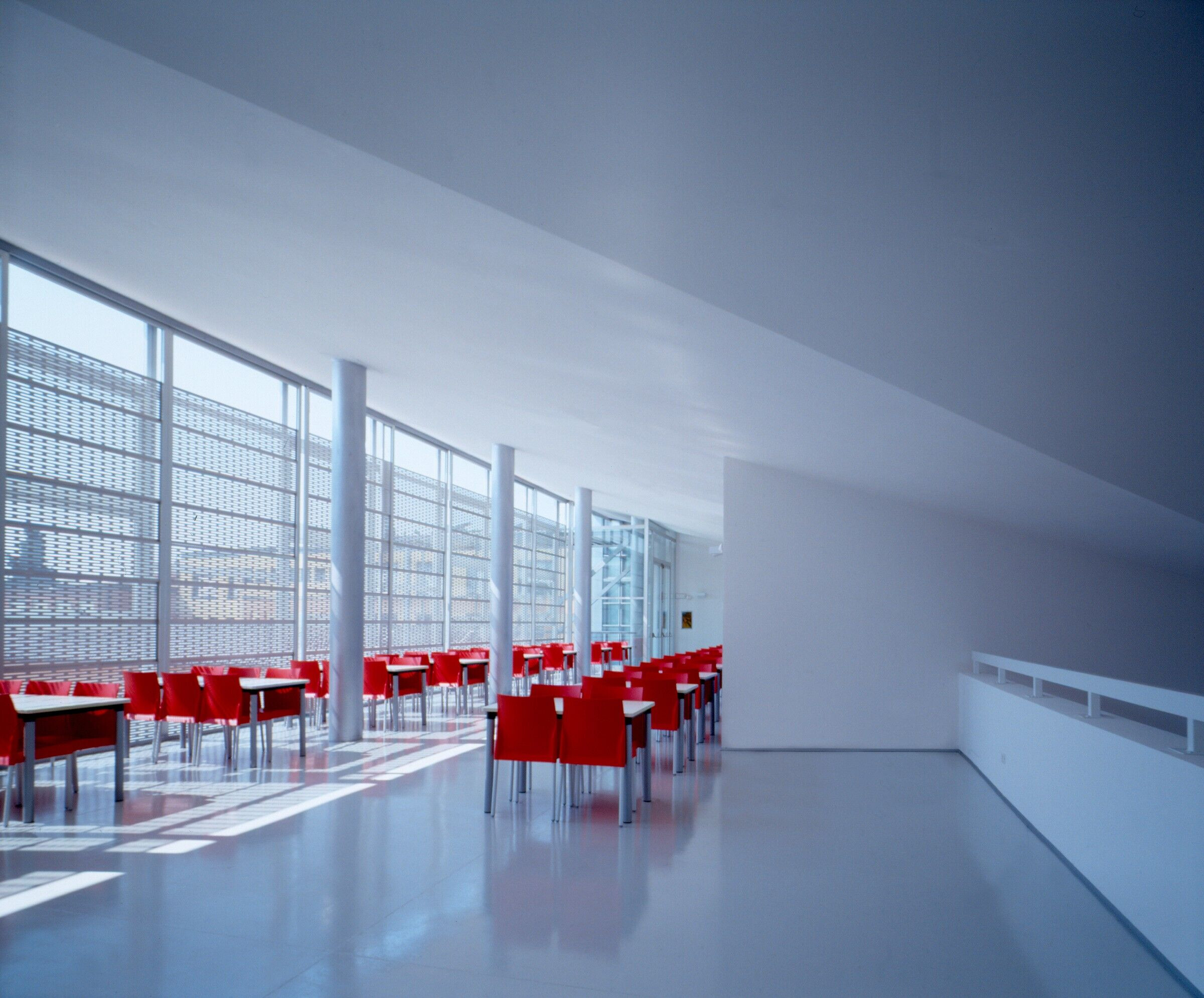 The building has an anti-seismic structure that is all covered with armed concrete of bricks and the roof is characterized by zinc to titanium sheet.