This penthouse is divided in two levels and it has been reorganized with the purpose of creating a contemporary, but also warm and cozy, space.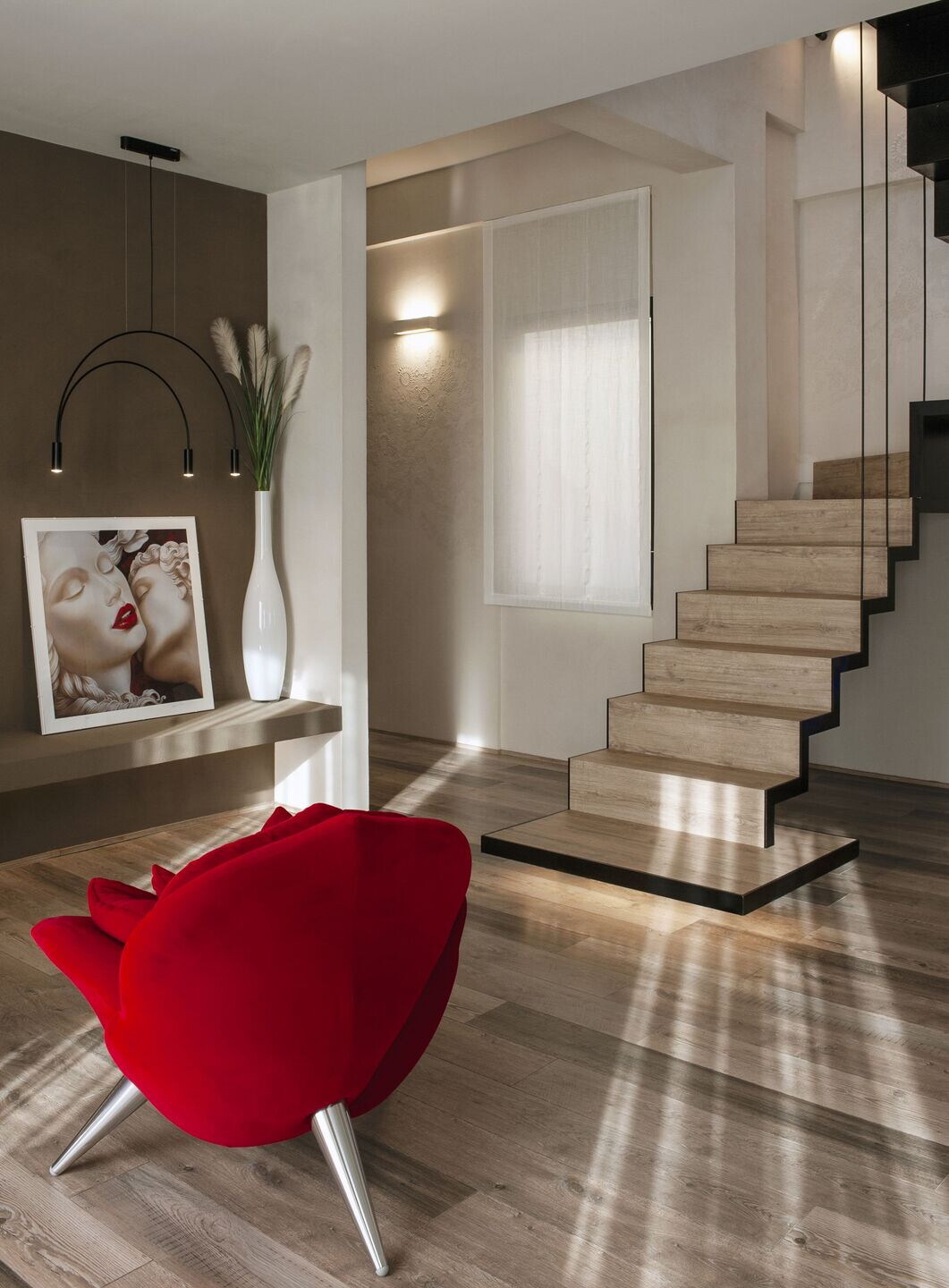 The already large spaces have been opened, while creating a day area with many levels and perspectives.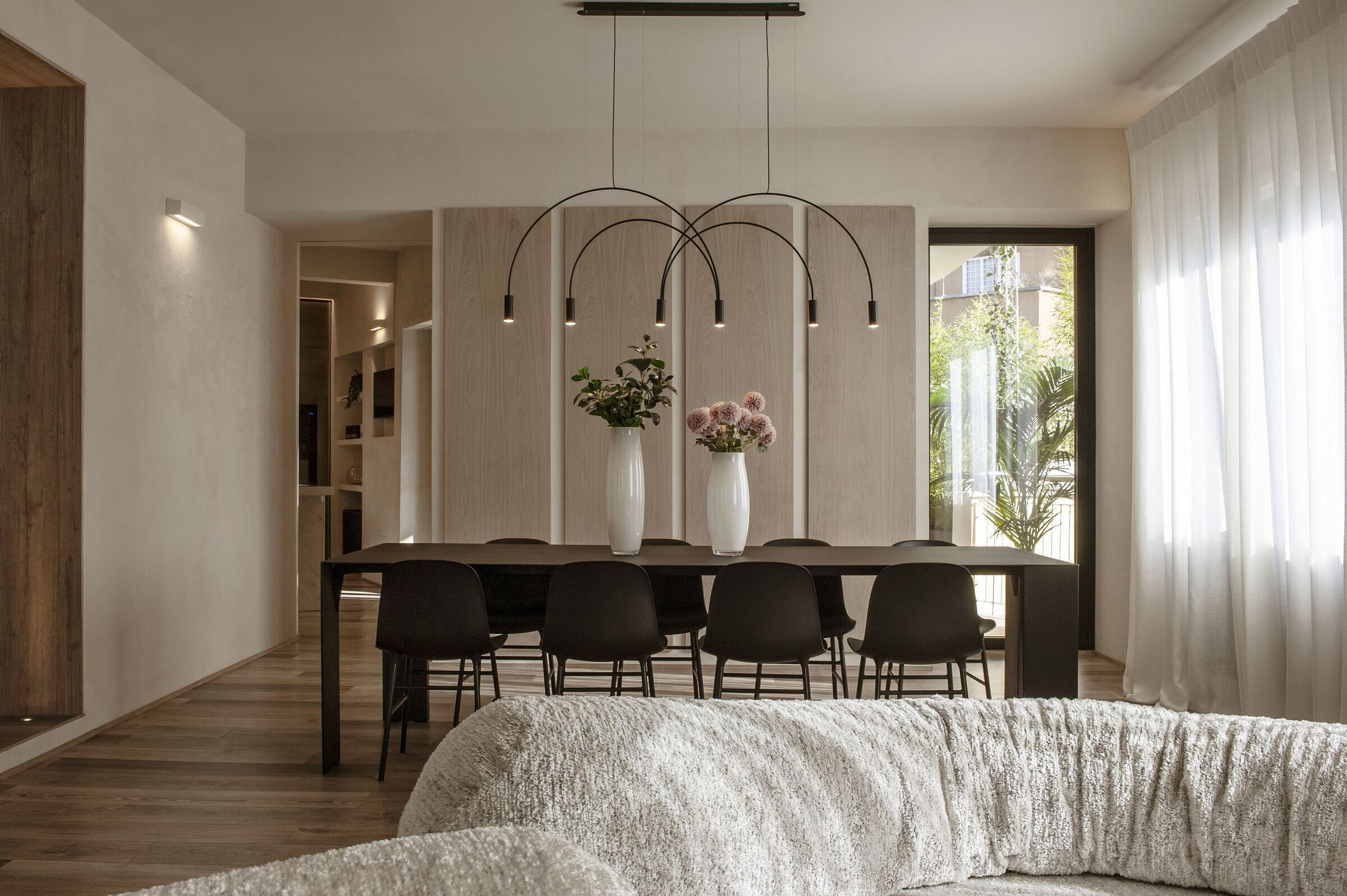 The suspended stair stands out and creates a gentle filter between the corridor and the day area. The living room, the dining room and the fireplace area are connected through large openings into the walls, underlined by a wood veneering.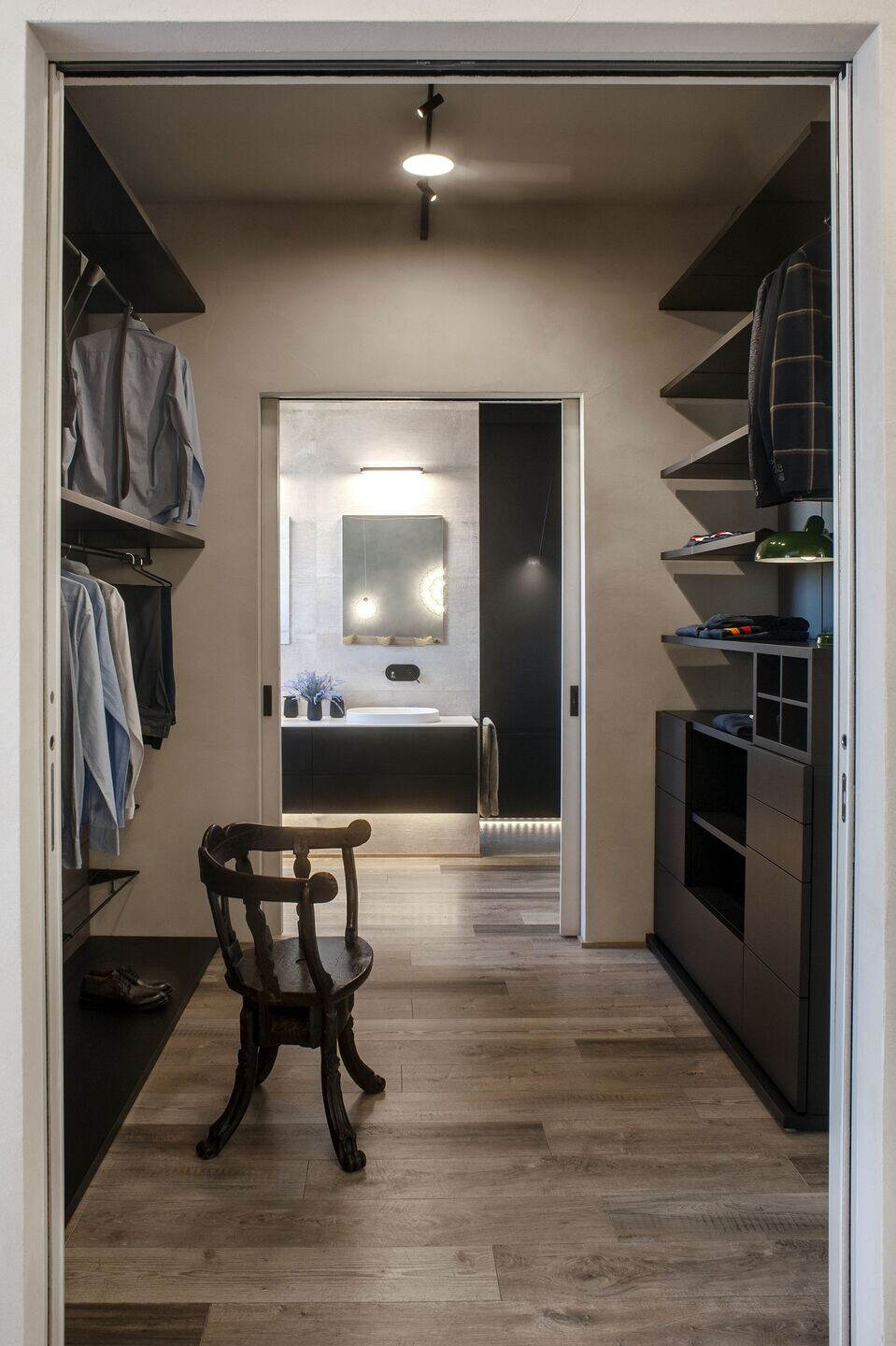 On the wall a textured plaster, decorated with handmade bas-reliefs, gives a warm color to the entire apartment. The fireplace is emphasized by a long base and a tobacco color resin veneering. The kitchen is separated from the day area through a white glass door and it overlooks a nice covered terrace.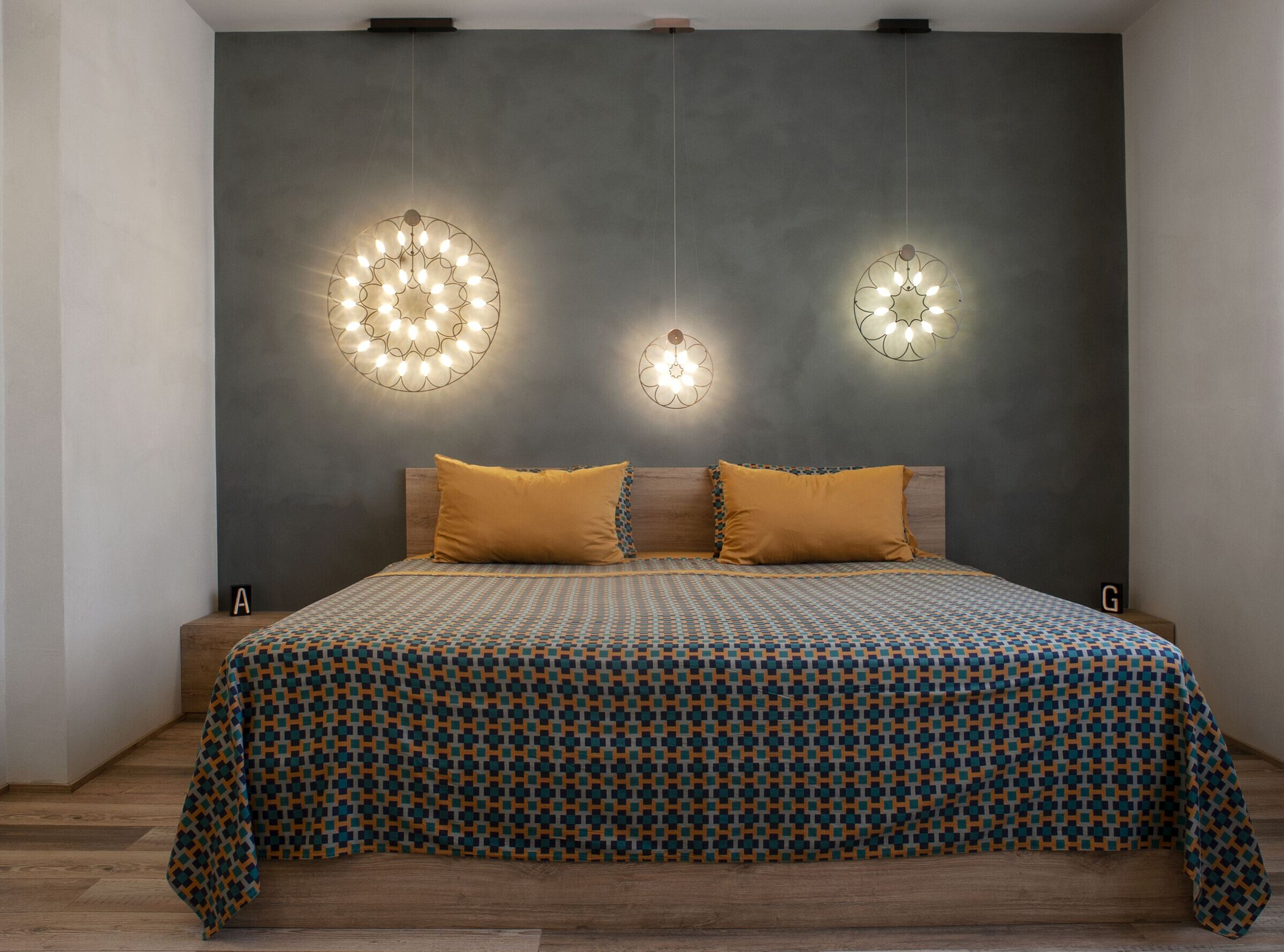 The night area is divided in two bedrooms, one office space and two bathrooms. The private area has been designed to be flexible as far as daily use. Two big sliding doors separate the master bedroom from the large walk-in closet and the master bathroom.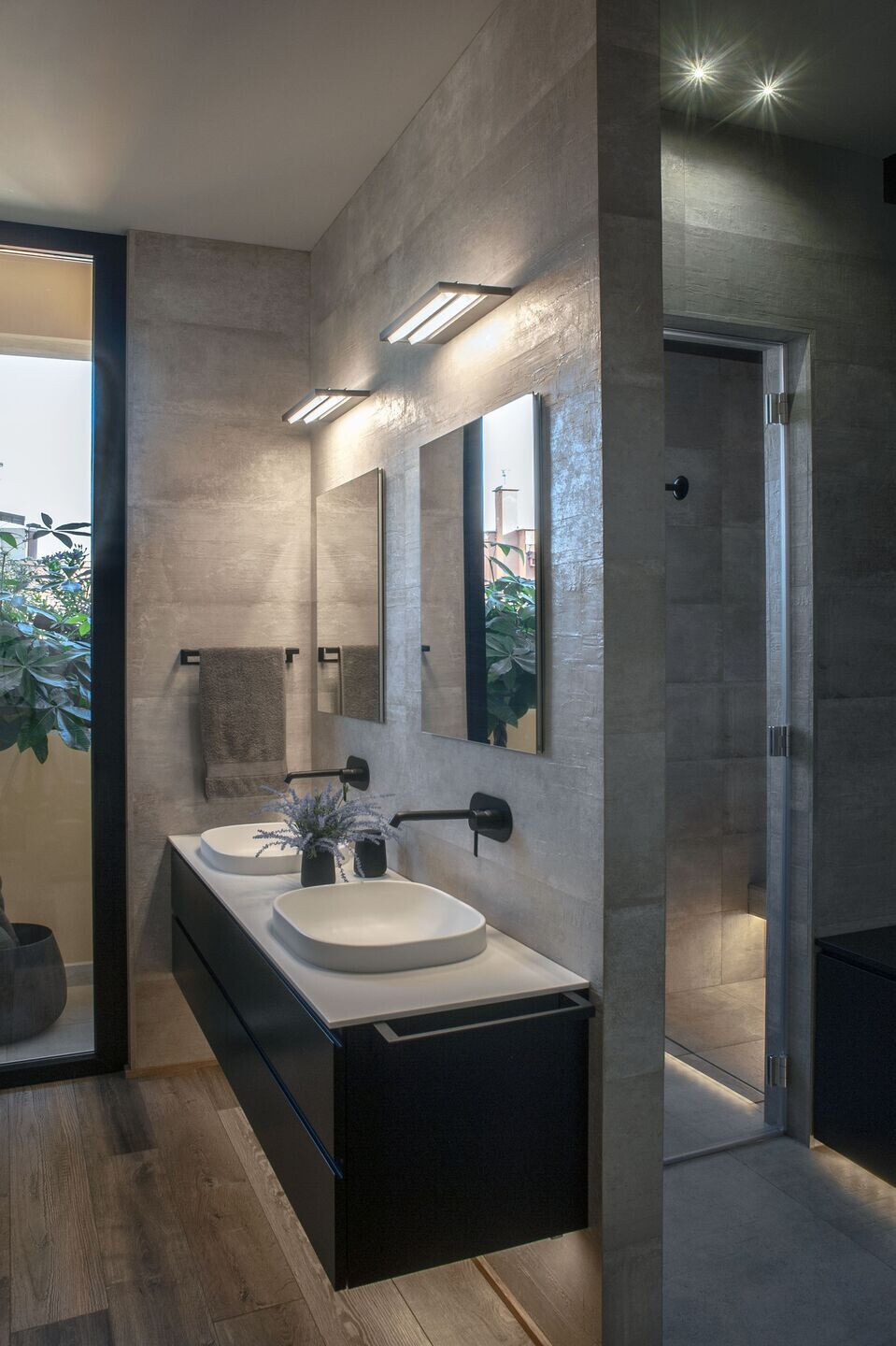 On the upper level there is a big panoramic terrace that has custom made furniture and a spa area. The lighting design has been carefully studied and creates nice sceneries through home automation.