Río Bravo is a haute couture, shirt, fabric and accessories store for men with more than four decades in the market; a family business that has stood out for offering the best fabrics and the highest clothing in the country. Its personalized designs and quality in materials and workmanship are recognized worldwide; for this reason they are representatives of the most exclusive brands of fabrics and cashmere such as Dormeuil, Zignone and Holland and Sherry. Its headquarters located on Calle de Hamburgo, in the Juárez neighborhood, became a symbol of elegance and sophistication over the years. However, recently they had to move the small tailor shop to a larger space just a few blocks from their place of origin. Such change served to carry out an architectural project based on the principles of good tailoring and elegance that characterize Río Bravo.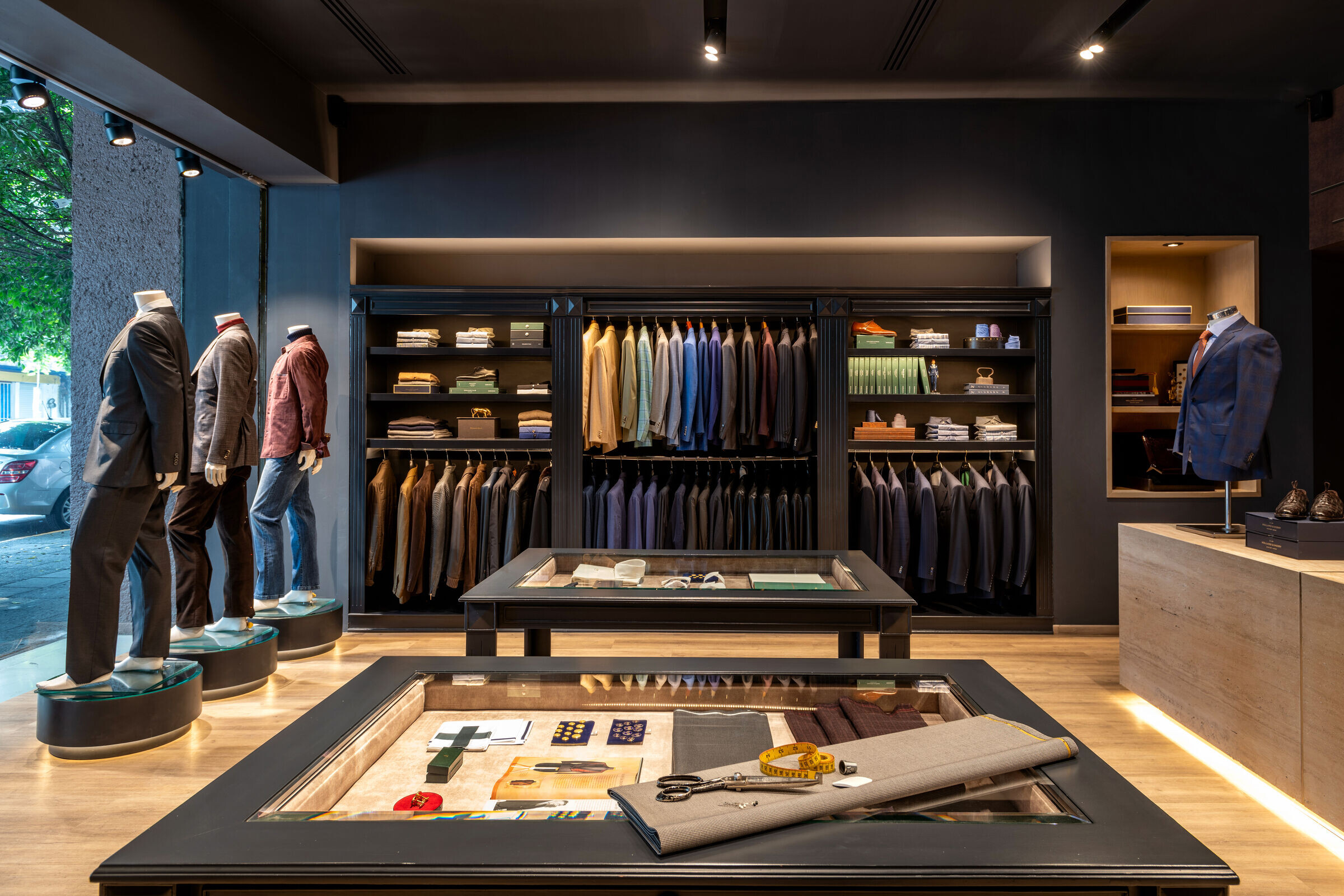 The original headquarters had a very particular atmosphere in which the warmth of its wooden finishes was combined with large showcases saturated with clothes and fabrics. The small scale of the premises made the user feel in an exclusive and cozy space. When moving to a space of a considerably larger scale, the challenge would be trying to retain that sense of refinement and welcome that the previous store possessed. For the same reason, it was sought that the chromatic range of the premises, as well as its lighting, would create this sensation of comfort despite the new scale.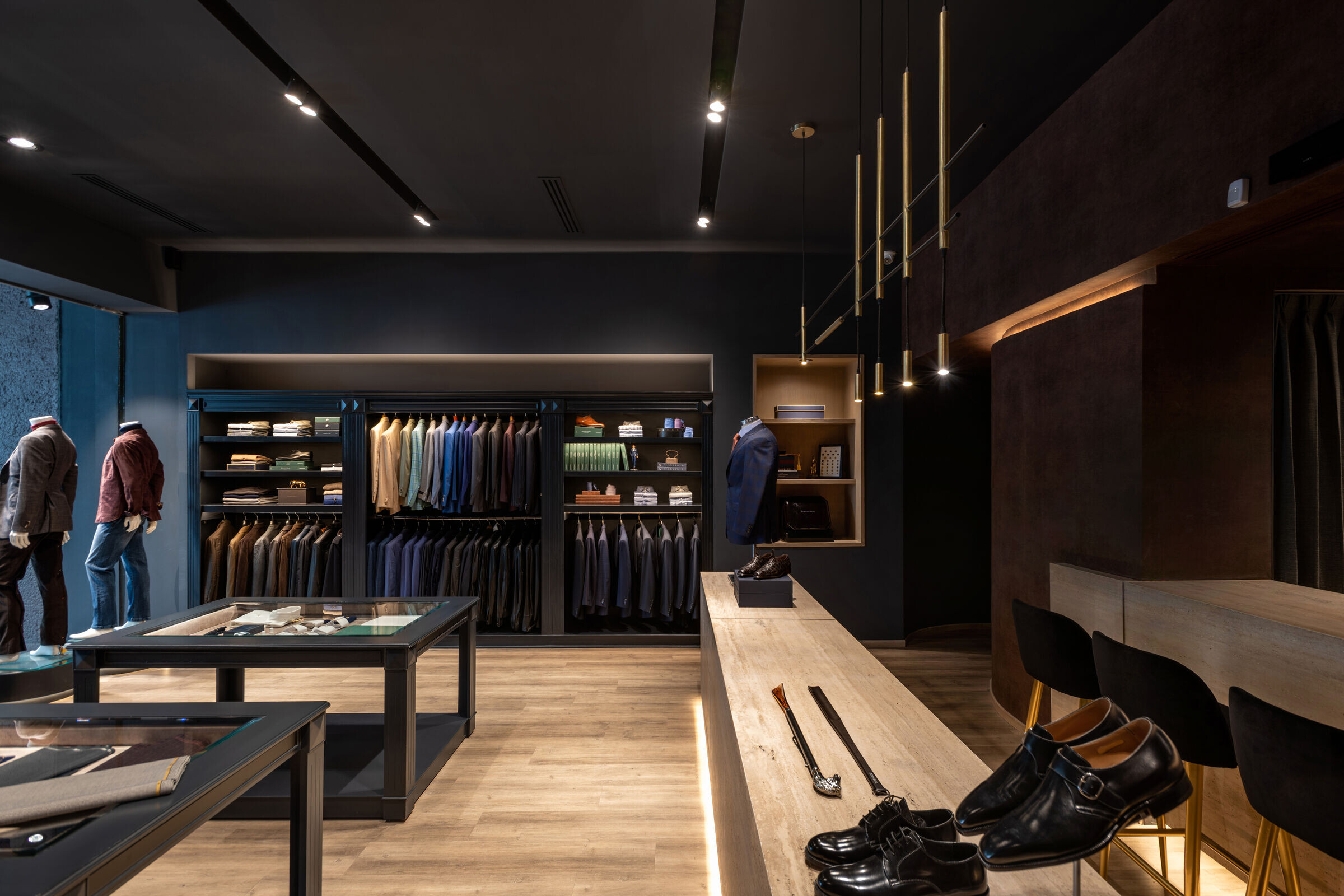 The materials were carefully chosen since the architecture had to follow the distinguished line of the garments that are exhibited there. The combination of wood, marble, gold accents and textile boards create an elegant and masculine space that aims to imitate the timelessness of the haute couture.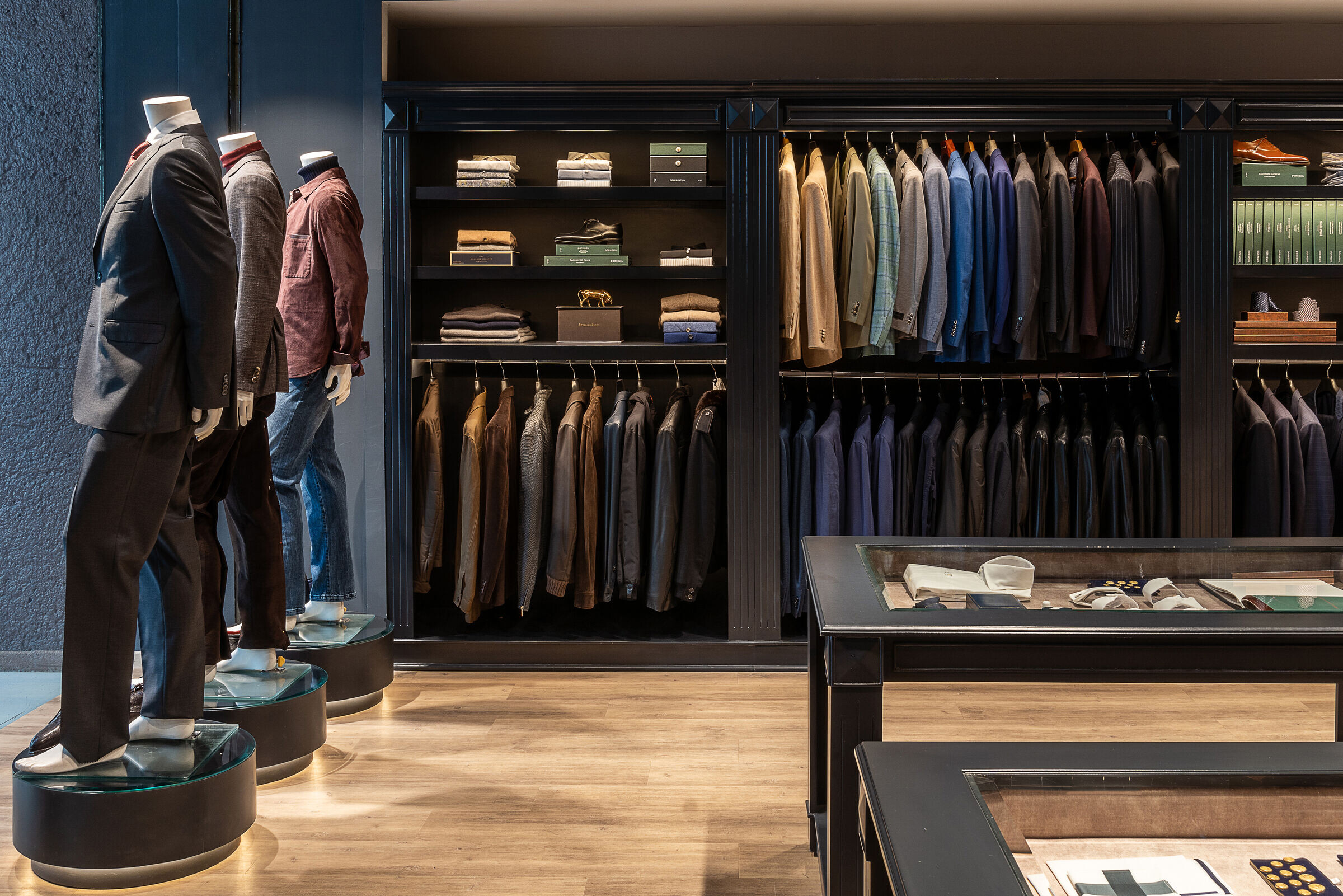 The counters are blocks of travertine marble in its natural finish, so basic that they serve as perfect canvases for the display and selection of the most prestigious fabrics in the world. A chandelier with five brushed gold lamps adorns the panorama of the tailor shop like a geometric mobile, just as accessories complement good dress.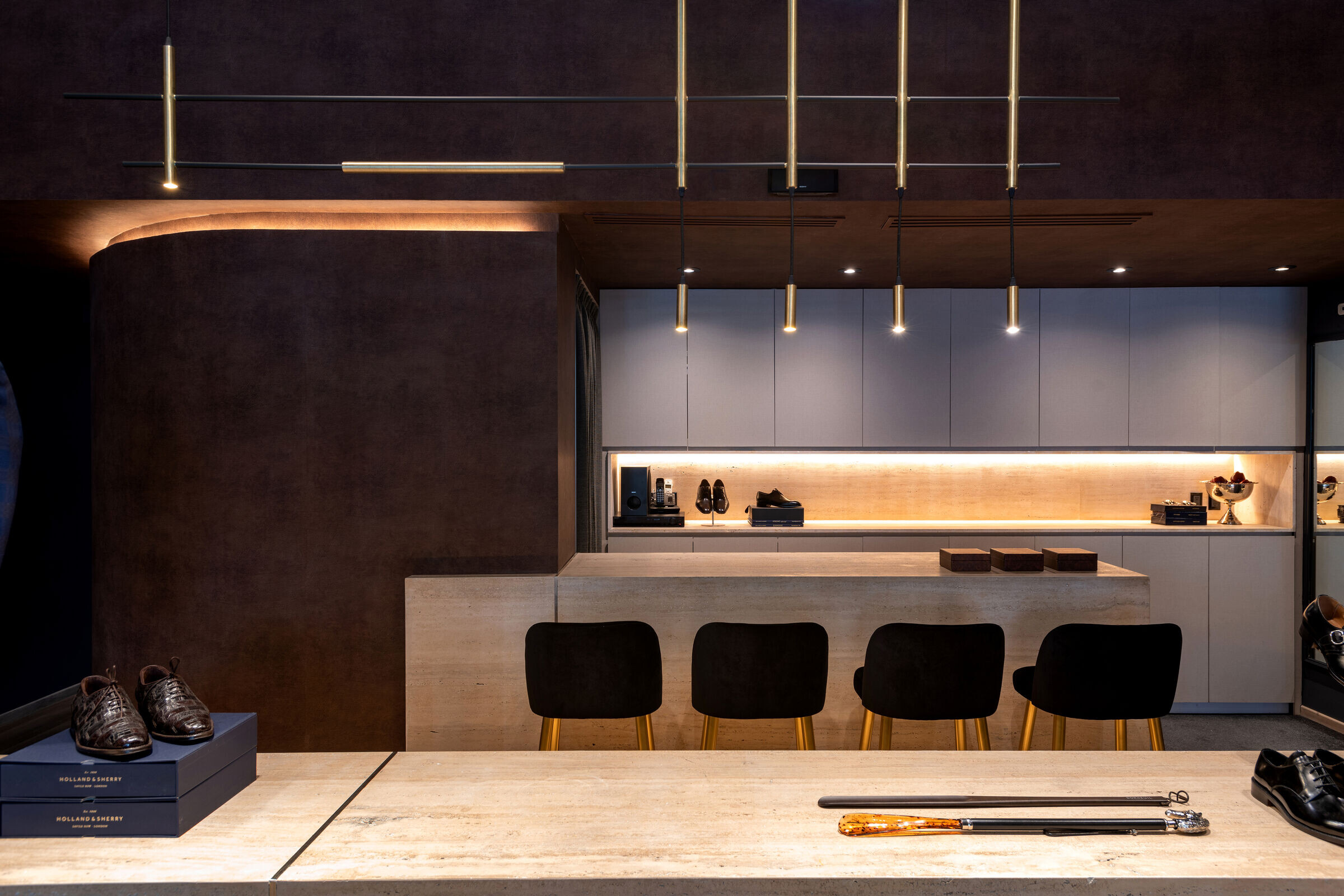 A sober style and a subtle combination of punctual and indirect lighting were sought, not only to create an atmosphere, but also to generate a unique shopping experience for the user. The geometry of the premises seeks to be elemental in its forms, composed of the intersection of a series of rectangular prisms and cylinders, whose surface changes are accentuated by the different materials that compose them.