Adapted from the Chinese Creation Myths, the design story of Restaurant Yi depicts the creation of Heaven and Earth by the god Pangu. The restaurant celebrates the concept of family roots and values passed on to future generations. By story-telling and reinterpretation in a modern progressive way, Aedas creates a hidden world for guests to explore within the historical landmark of the Raffles Hotel Singapore.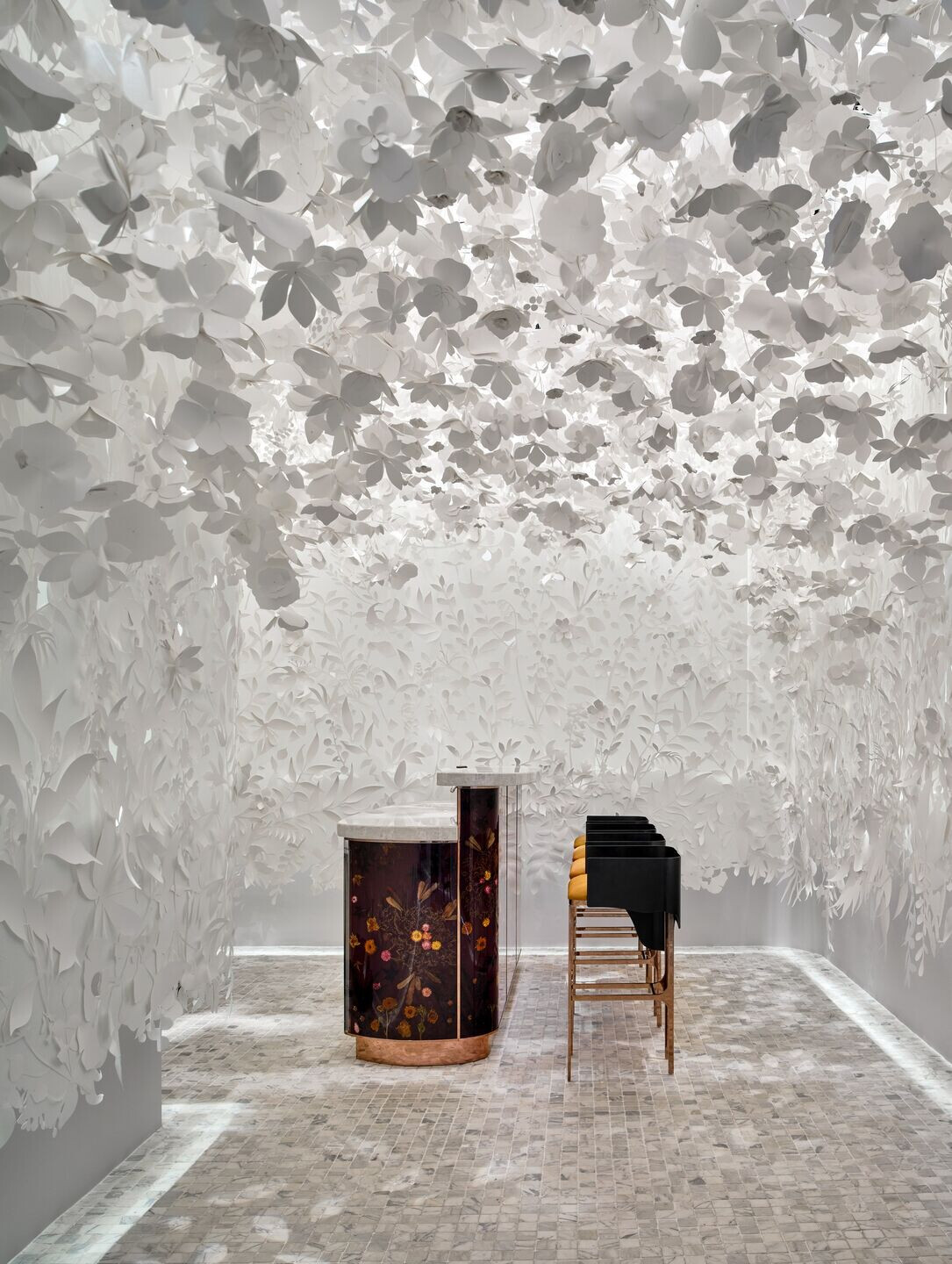 The restaurant entrance is where the guests' journey begins. Aedas collaborated with Toronto based luxury art studio Moss & Lam to create an unforgettable art installation made from thousands of handcrafted floral elements. The entrance design depicts the Chinese mythology in the form of garden, where the bar is designed in a 'living room' setting situated at the corner.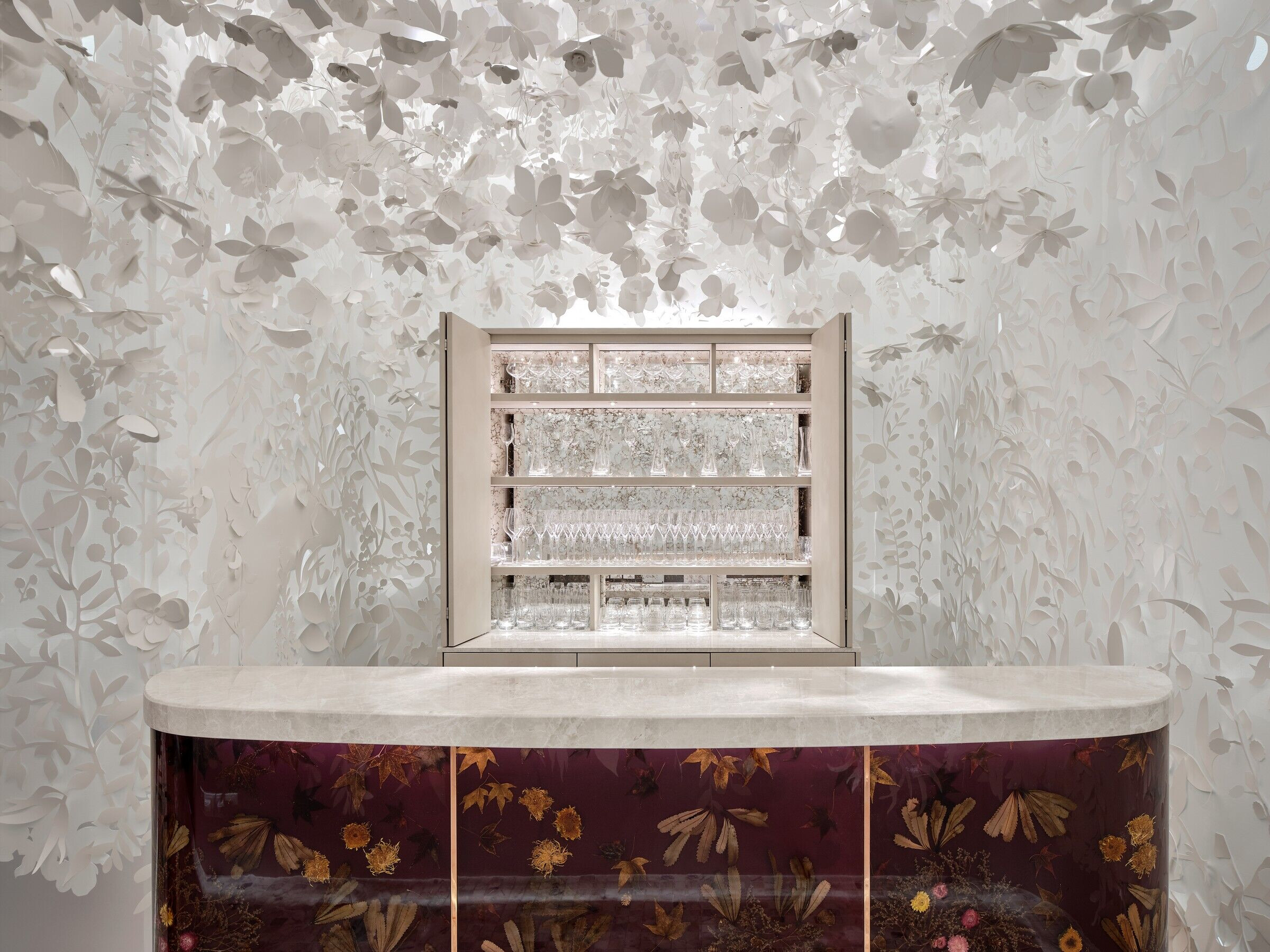 After going through the garden tunnel, guests are greeted with the main dining hall. A series of plaster ceiling sculptures create a blanket over the guests, reminiscent of the varying shades of the sky. A refined yet humble palette of natural materials like marble and timber in the surroundings bring the earth concept to life. The restaurant walls are cladded with soft hued lacquered surface, a moon gate on the beautiful textured stone dividers, and custom modern chinoiserie artworks, makes for a coherent narrative of nature.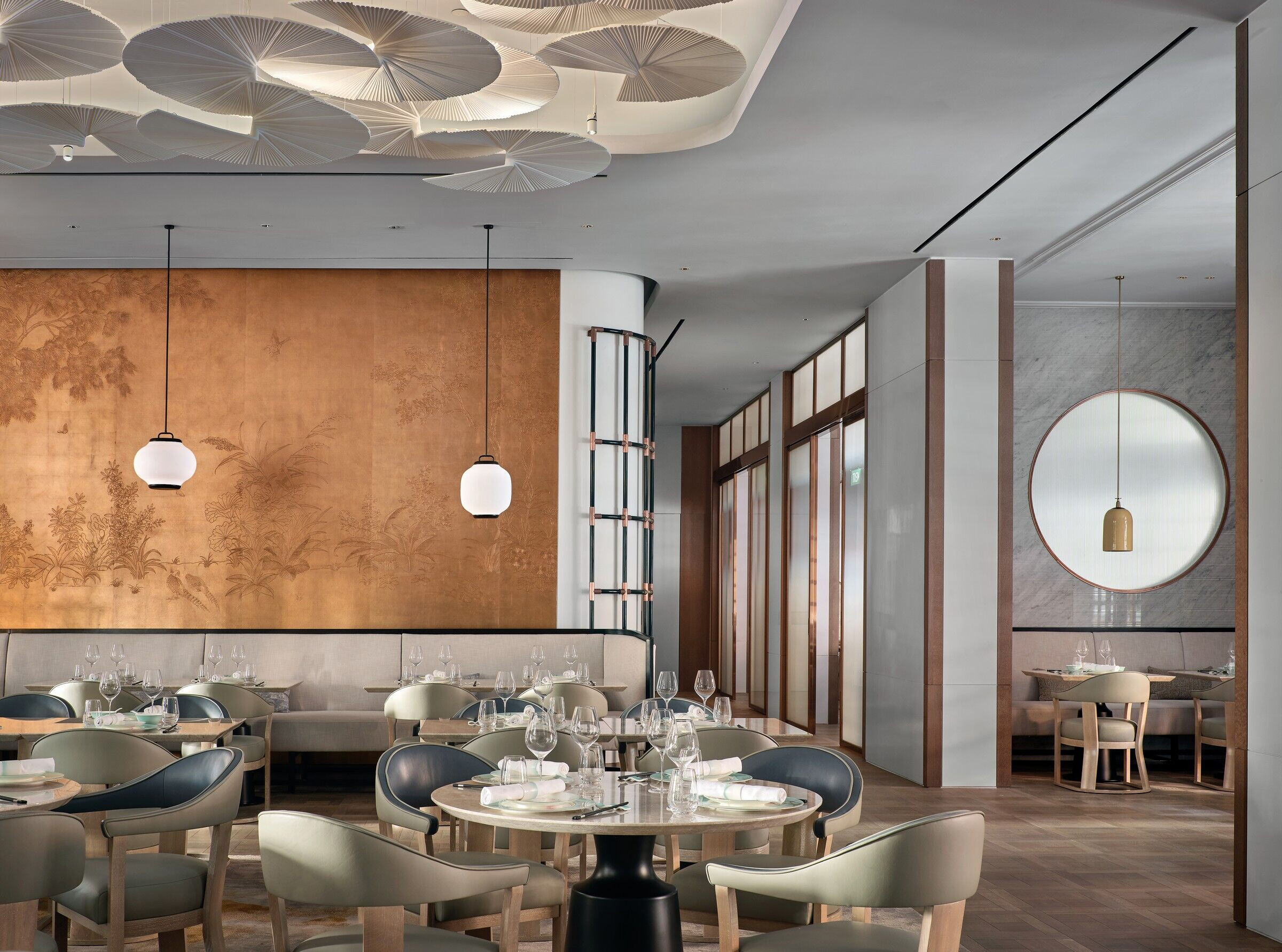 With operable acoustic wall systems between the rooms, private dining room provides space flexibility. Inspired by the egg shape where the god, Pangu was born from Chinese Creation Myths, a bespoke egg-shaped chandelier trickles down into the space from the champagne gold leaf dome. A Chinese style armoire and glass screens complete the room in a modern interpretation.