Located a few kilometers away from the small city of Baie-Saint-Paul in the Charlevoix region of Quebec, the Beauregard-Faria House is part of a cabin/chalet development project both for rental and personal use. The house is in fact two multi-bedroom units designed for large families or groups of skiers holidaying in the region. The resulting architecture is the mix of the needs of the users with the integration of sustainable design strategies along with taking full advantage of the spectacular commanding views of the region and the Saint Lawrence River.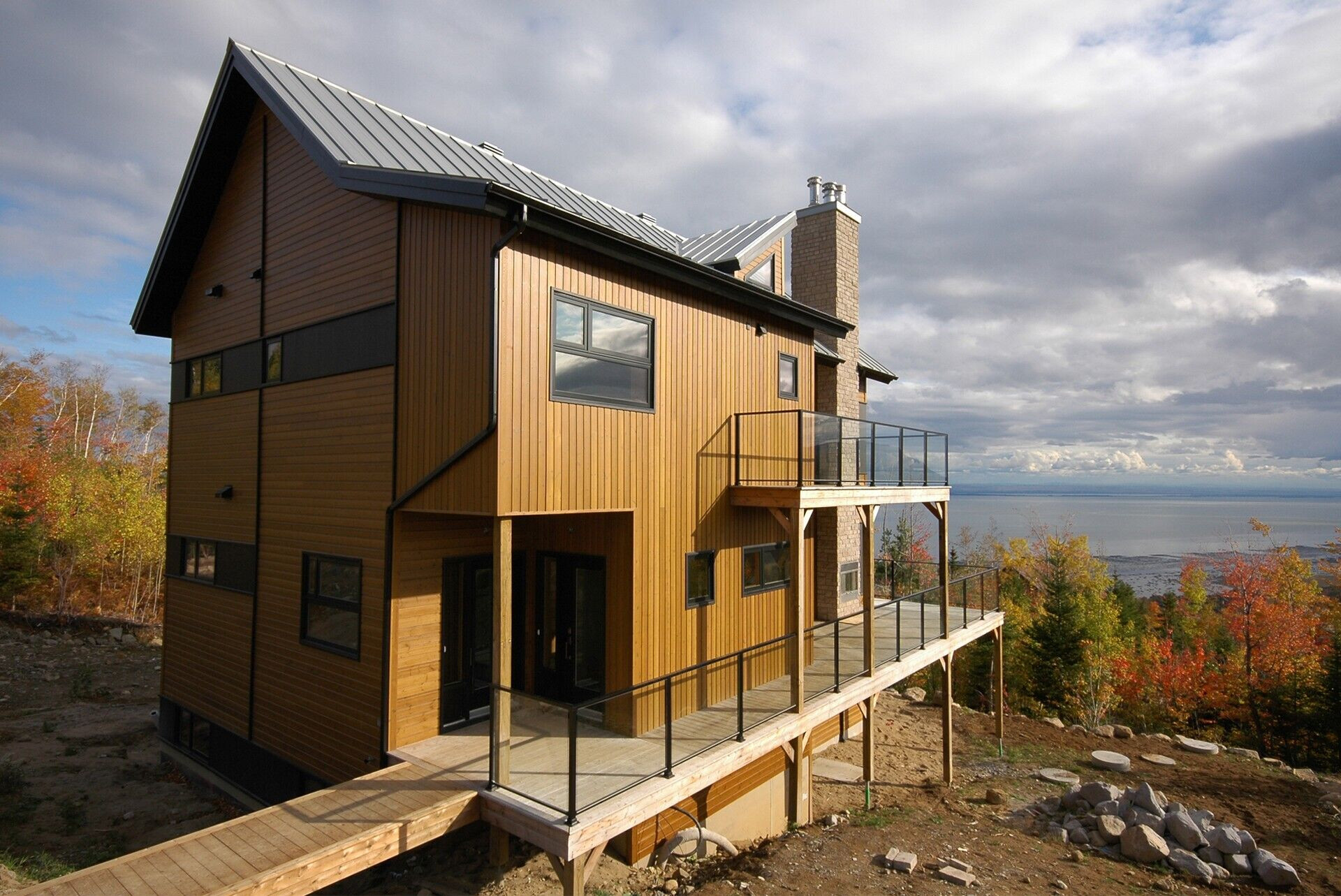 The users benefit, in the efficient and comfortable living spaces, of a generous glazing facing south providing plenty of natural lighting and passive heating while offering breathtaking panoramic views. Underneath the natural slate tiles is a radiant floor heating system connected to a geothermal heating system that provides efficient heating for both units of this NovoClimat certified house.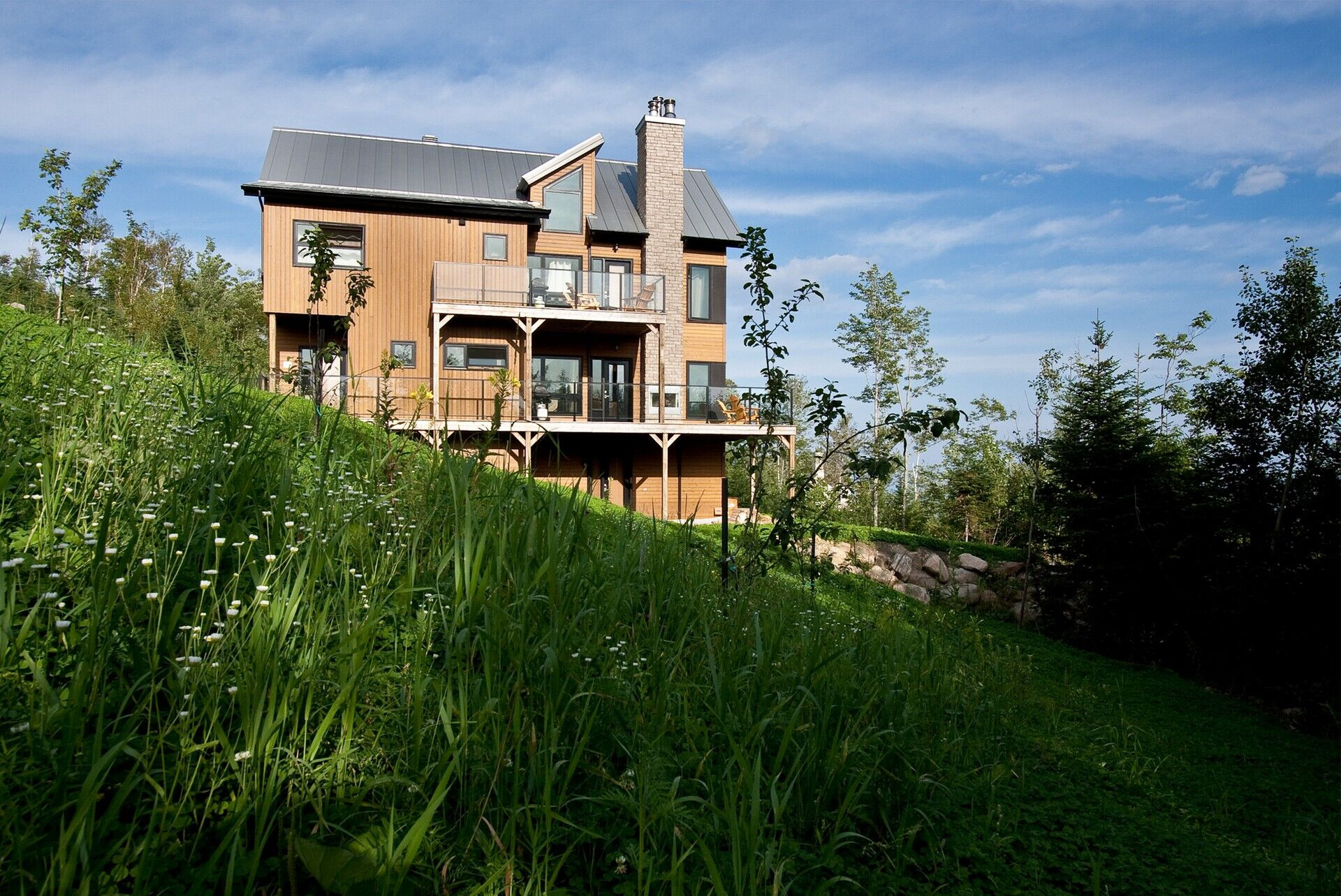 An innovative system of insulated concrete forms was used for the envelope creating a sturdy barrier against the harsh winds blowing in the region. The resulting thick walls offer deep alcoves to sit in and bask in the sun.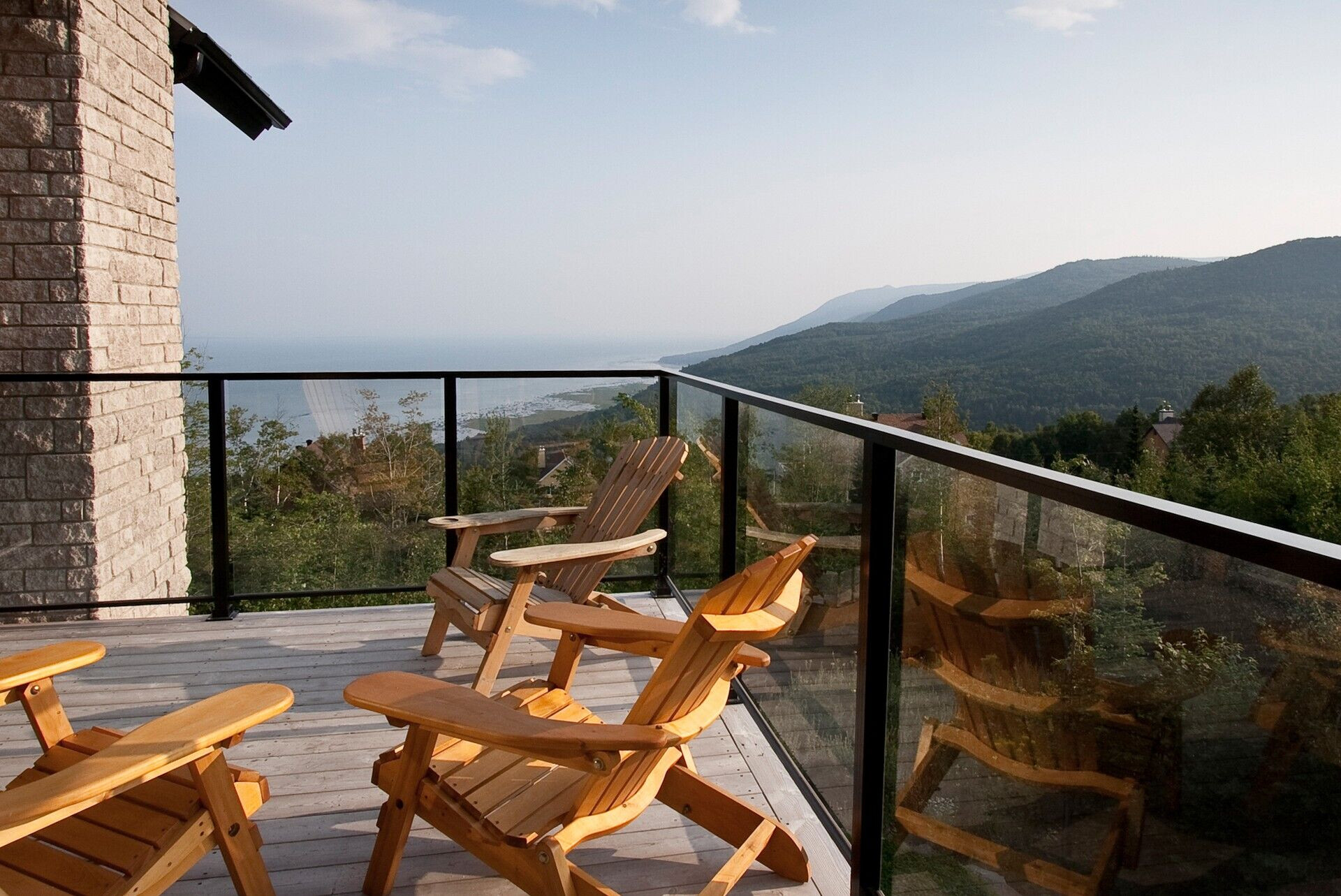 This house while embodying the ecologically conscious minds of the owners, is a friendly welcoming place both for kids and adults to enjoy a nice evening by the fire.