Winning project of a restricted competition called at the end of 2014. In 2015, the Rehabilitation of the gardens and the Palace of the Counts of Villagonzalo began, also including the restoration of listed lounges of interest and execution of underground parking.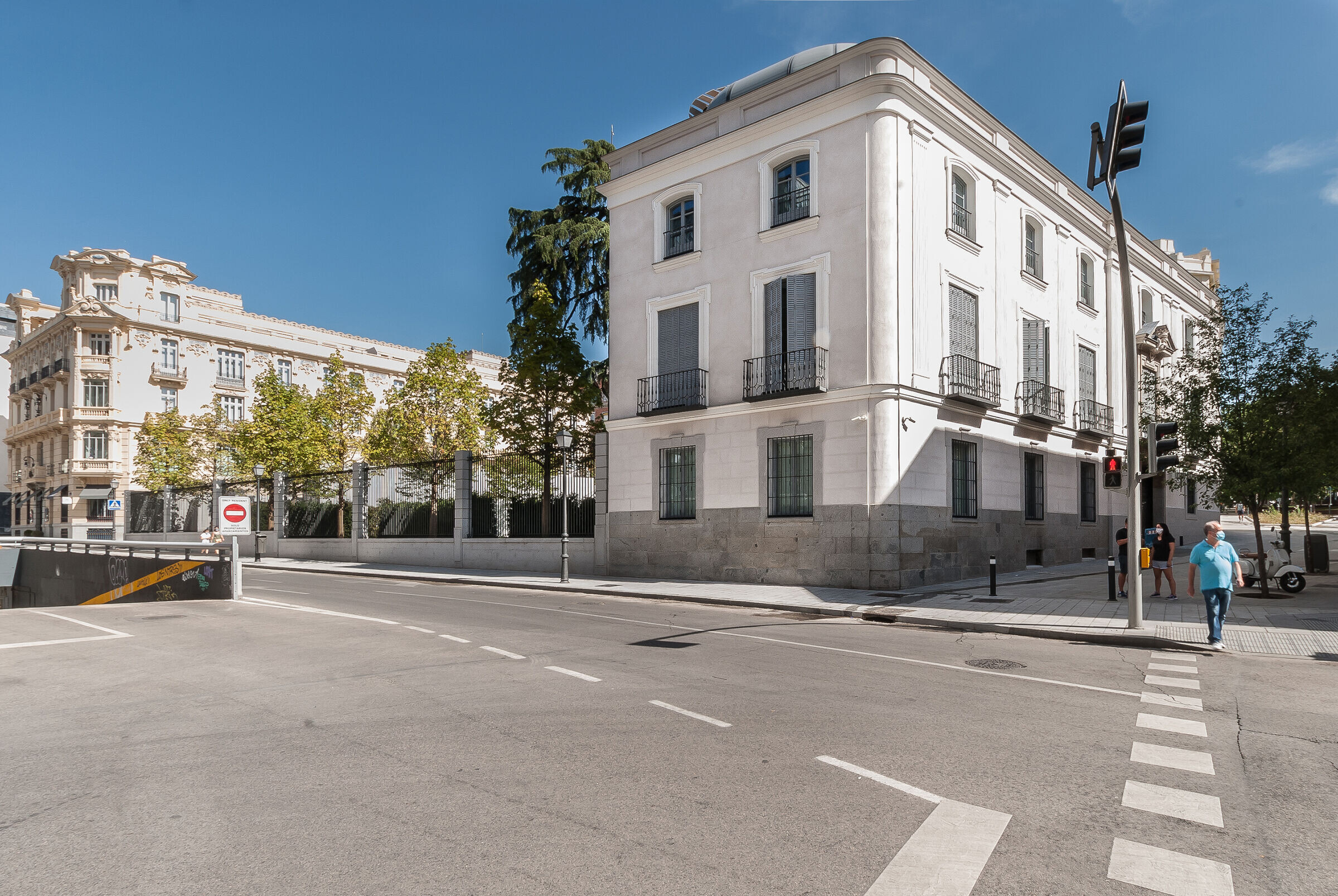 Both garden and palace had the highest level of protection in the Catalog of Protected Buildings of the Madrid City Council, since it is one of the few eighteenth-century palaces left in the capital. This level of protection was a determining factor when carrying out the works.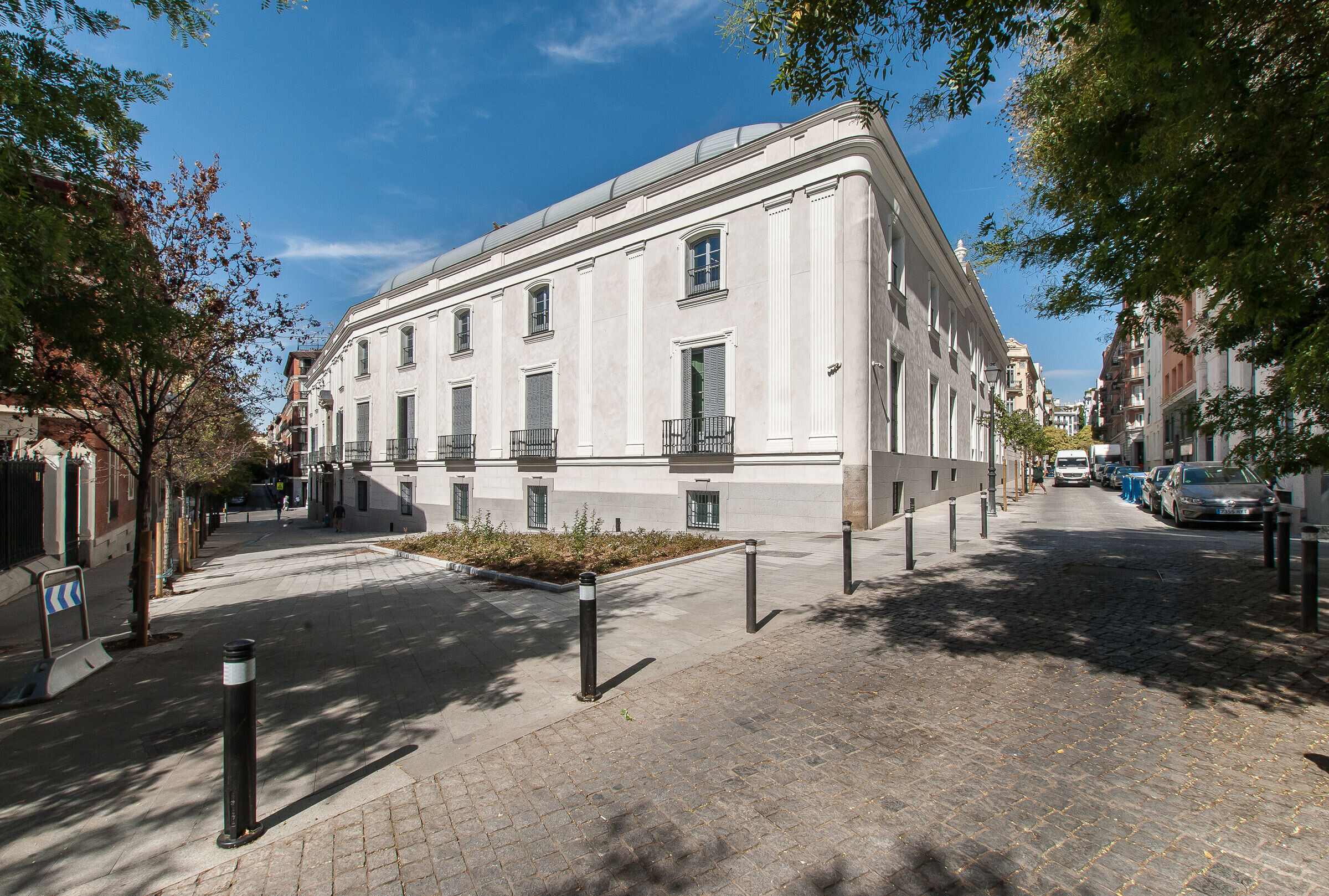 For five years, the comprehensive rehabilitation of the building has been carried out thanks to MVN Arquitectos project, whose scope of actions ranges from the drafting of the complete rehabilitation project, including structural interventions and building facilities, to construction management and project coordination. parts of other specialists. To do this, extensive documentation work was carried out, compiling old illustrations of the palace where its appearance and color could be rescued as closely as possible. The old stables, demolished in a stage prior to the last project, have been replaced by a new wall with a metal fence that allows the garden and the interior façade of the palace to be seen from Calle Mejía Lequerica.
Regarding the roof of the palace, it has been designed from scratch by the Rafael de la Hoz architecture studio.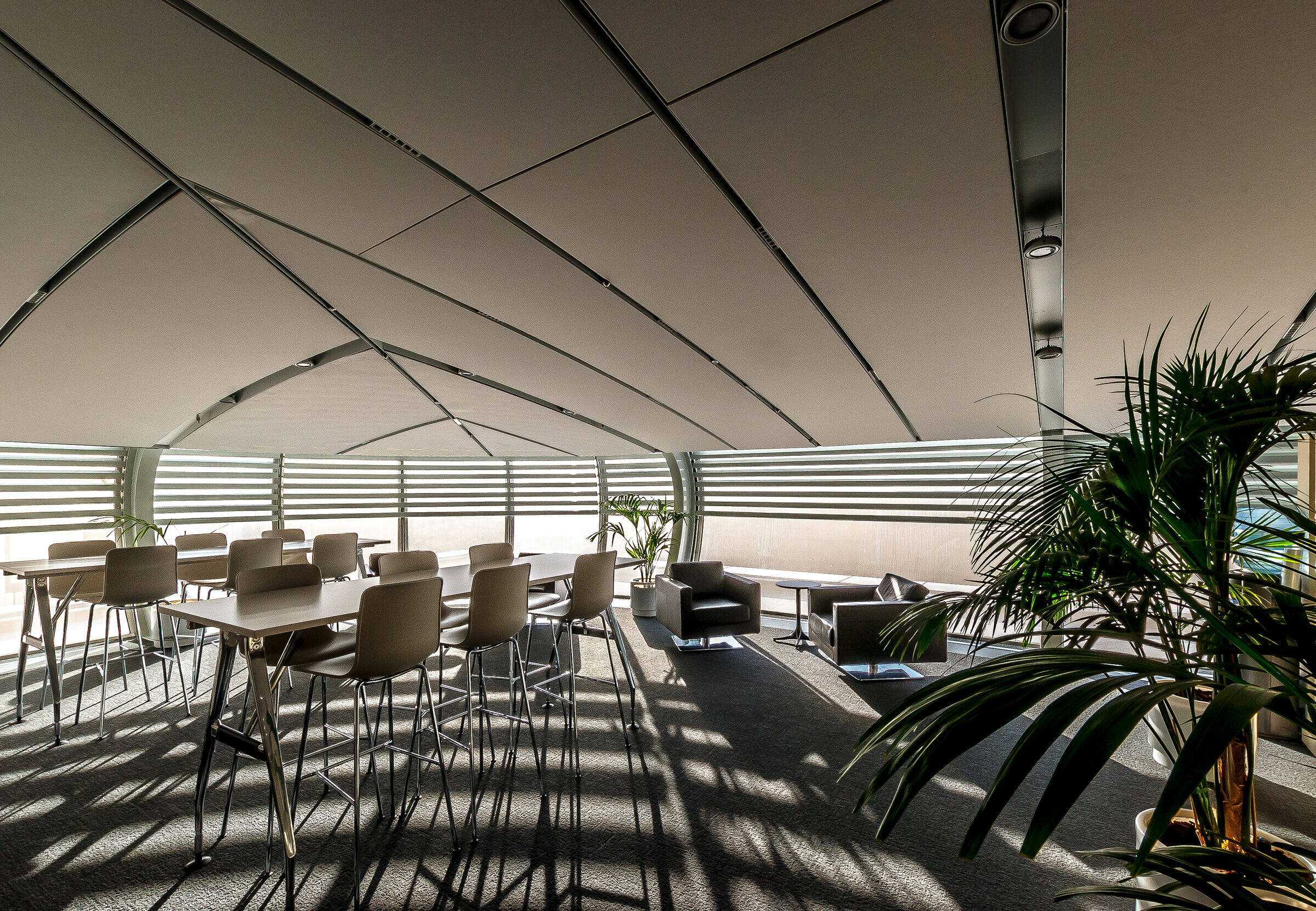 The gardens, which were cataloged as of maximum conservation interest, have been replanted with new specimens of chestnut trees, cypresses and rose bushes, which are incorporated into the few original trees that are preserved.Inside
Part of the interior of the building has been adapted for its new use as offices, while another large part has been restored to its original state. Titanium Studio has carried out a meticulous restoration of the original rooms of the palace.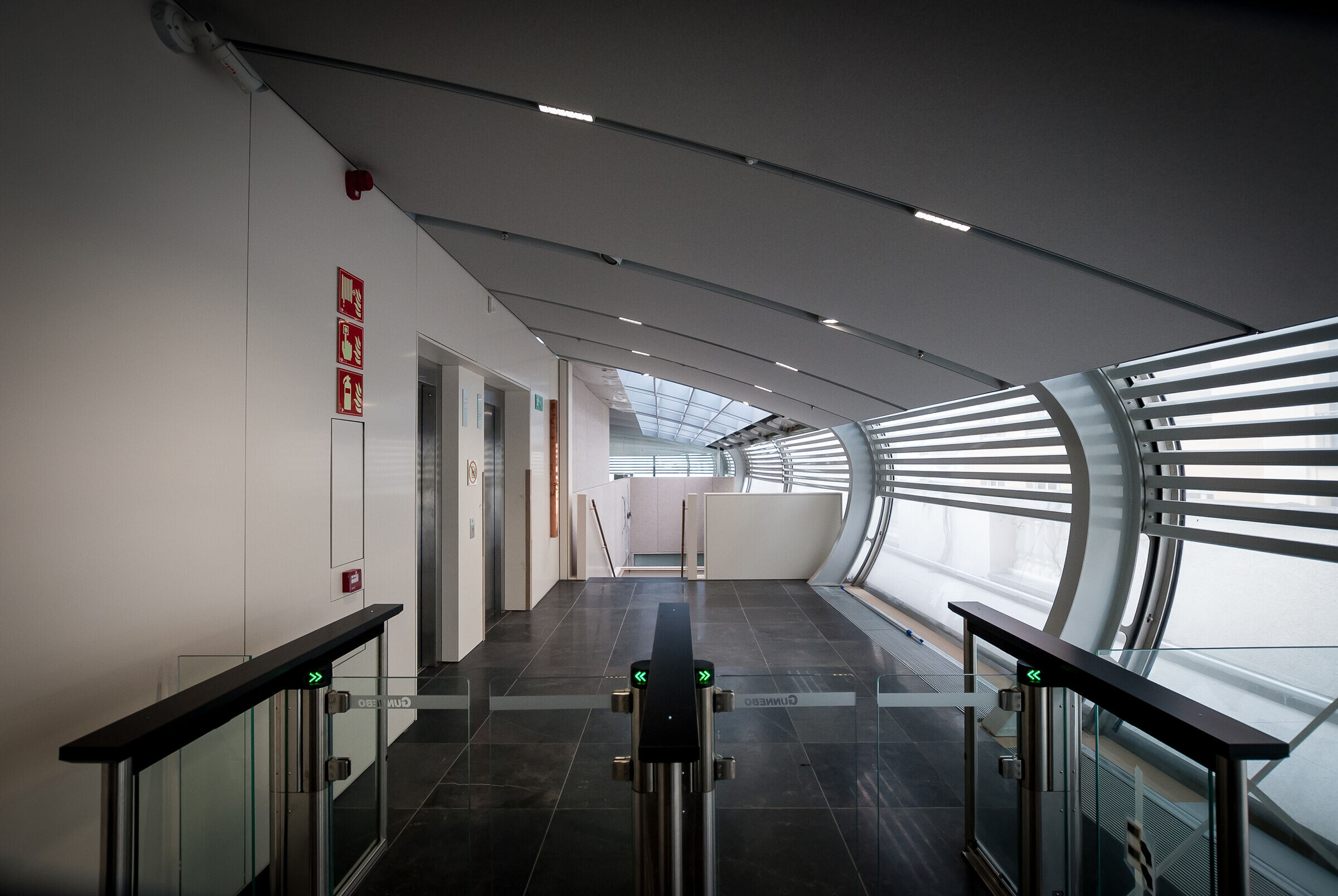 As for the decoration of the new rooms, the Waterfall project by Studio Daniel Canogar stands out, located in the new access atrium from Serrano Anguita. It is a sculptural work of art made up of four metal strips lined with LED screens that cascade down the wall. On these screens, world trade data is displayed in real time.