Comprehensive renovation project of a ground-floor home in Sant Gervasi, a residential district in Barcelona. This home is part of a group of semi-detached houses that were built by master builder Joaquim Codina i Matalí in 1899 in the historicist style and are protected as architectural heritage by the city of Barcelona, which has assigned them C-level status (i.e. a "site of urban interest").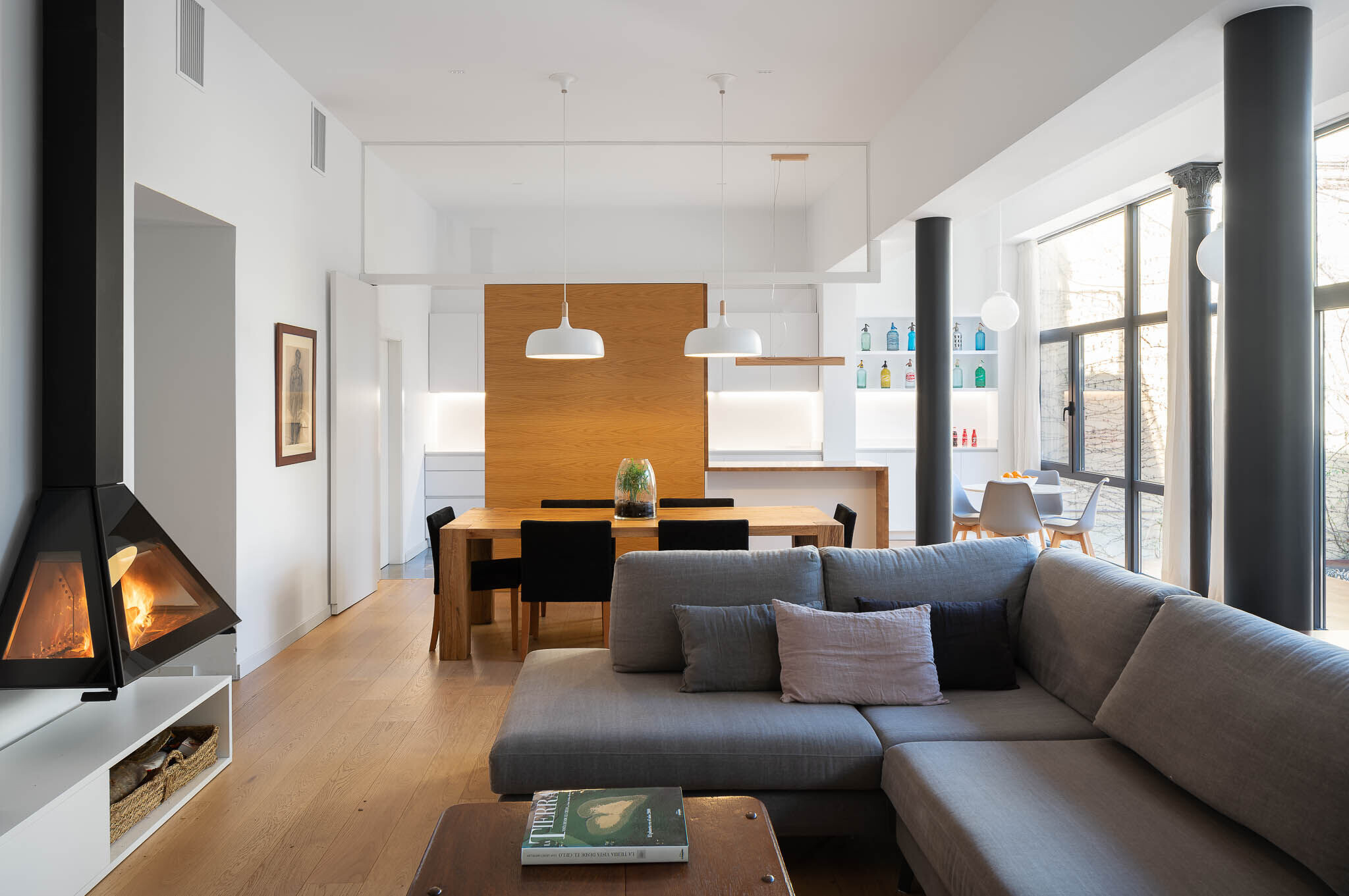 This group of single-family homes (to which this home belongs) has an attractive and peculiar feature: each one has a 44 m²front yard that separates it from the street and a 96 m² backyard integrated into a quiet, tree-studded rear courtyard.
The project's premise was the complete renovation of the dwelling in order to create more open, spacious rooms in the area used during the day and to establish a relationship between them and the backyard. Due to the rearrangement of the spaces, it was necessary to prop up the rear façade to allow for the expansion of the space underneath the first floor balcony.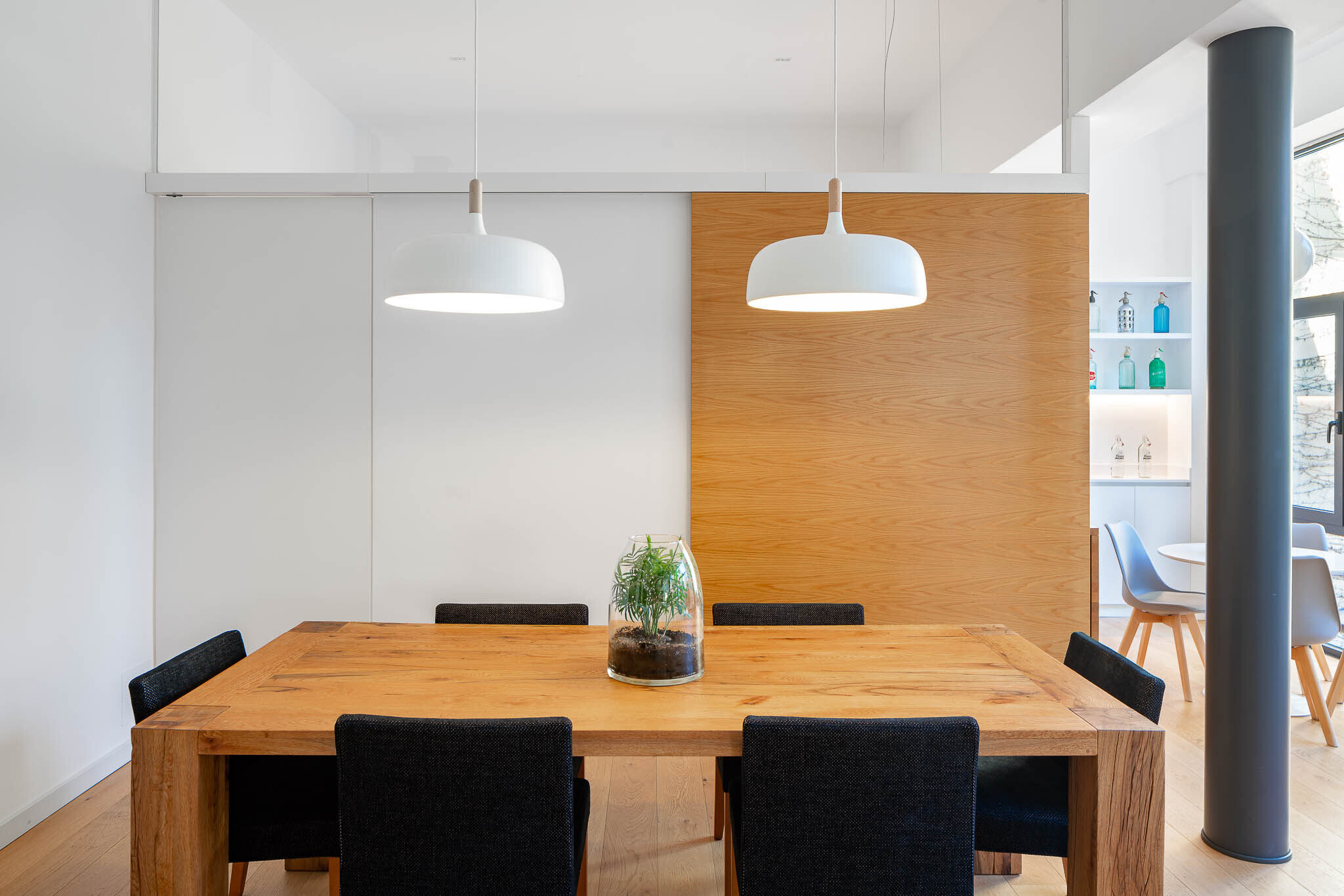 At the heart of the project was the creation of a large, unique space that encompassed the living room, dining room and kitchen in the rear area facing the interior yard. Since the bedrooms were used less, they were reduced in size and moved up to the front part of the apartment, which faces the front yard.
In addition, the basement was expanded in order to gain more storage space and improve the connection between the private garage and the rest of the dwelling.
The original basement only had a parking spot for one car and another small adjoining unit for some utility equipment. However, once the basement was expanded – which was done by excavating towards the southeast part of the plot – it created a large storage space beneath the current entrance of the dwelling.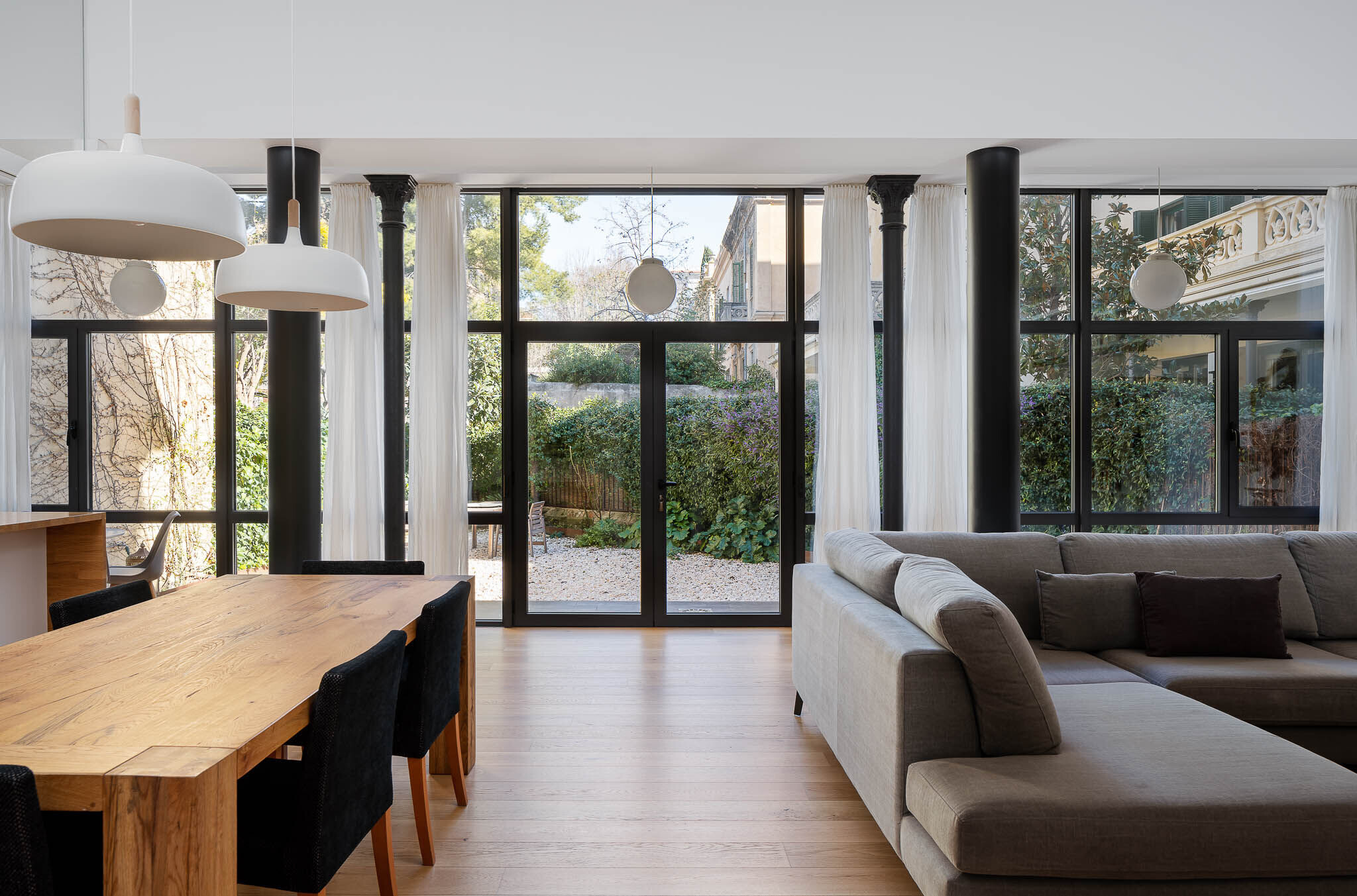 Once this new space in the basement was enlarged, it was clear that the two floors needed to be joined by stairs. This new vertical connection, which provides access to the garage and basement storage space from the entrance hall on the ground floor, took the form of a wooden winder staircase.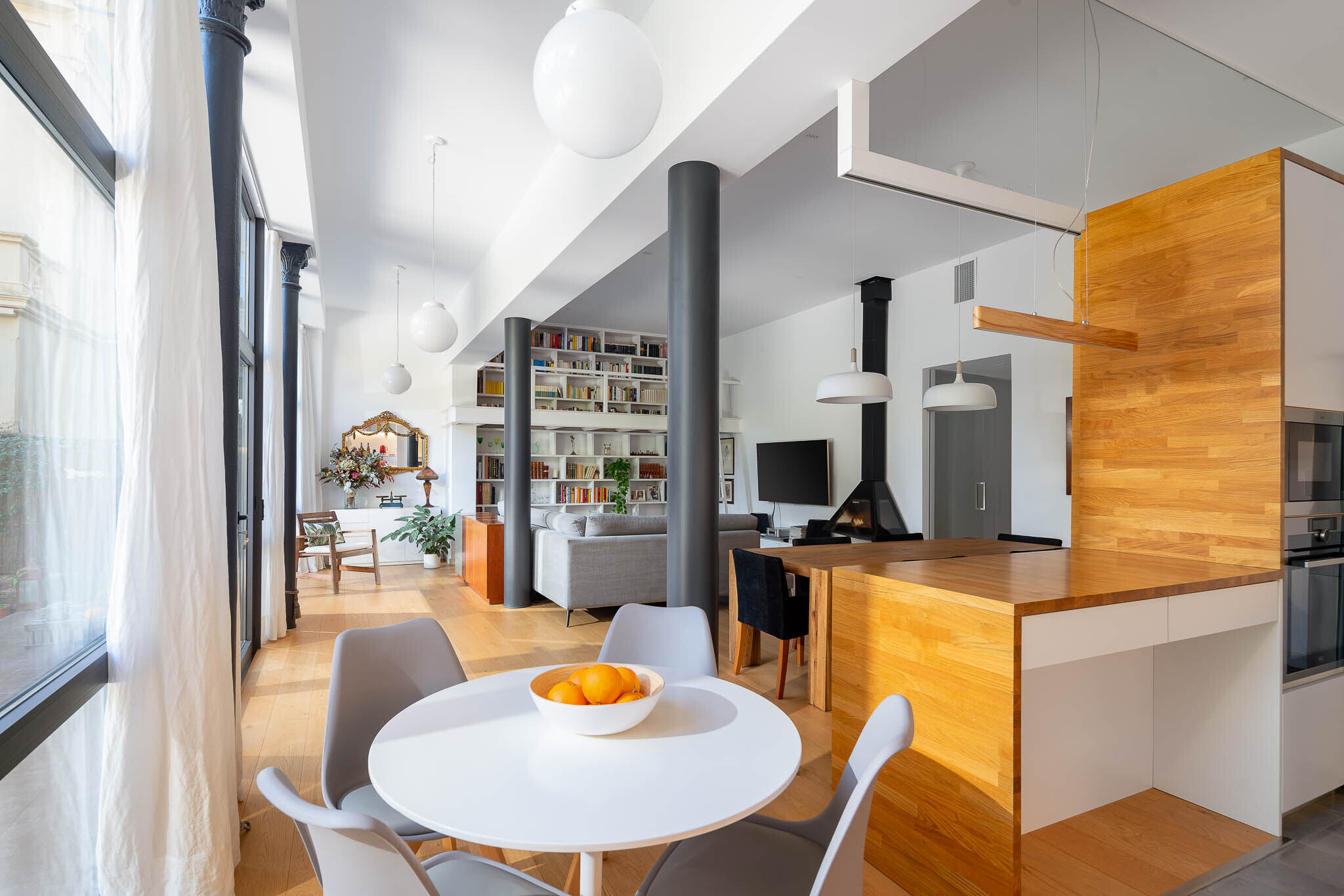 As a ground-floor apartment that actually touches the actual ground, it was logical to install underfloor heating and air conditioning as part of the renovation. Also, all exterior and interior carpentry was updated; the former with a thermal bridge cut.
Hydraulic mosaic tiles from the early 20th century were also recovered, restored and used like decorative tapestries to tile the bathrooms and kitchen.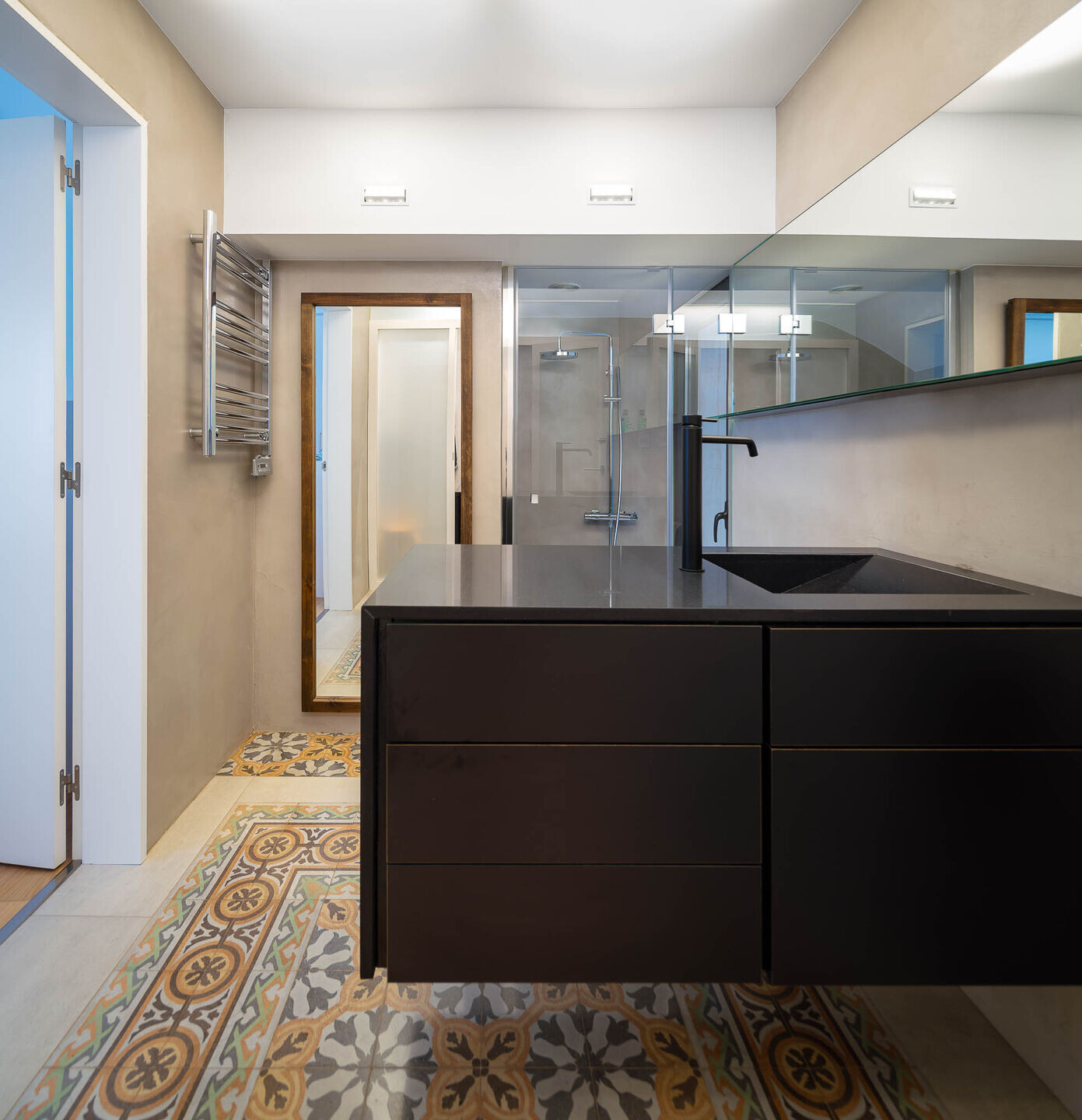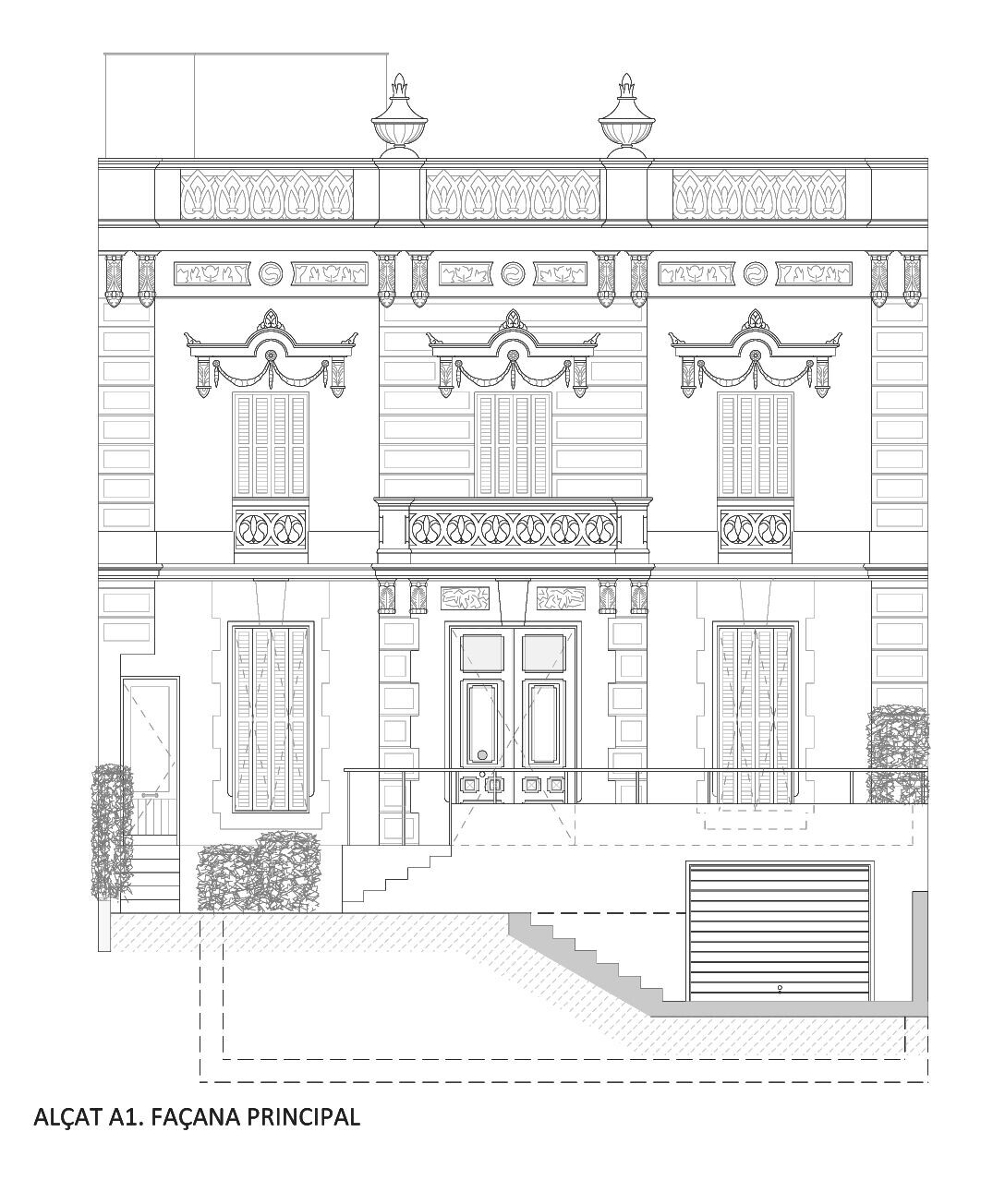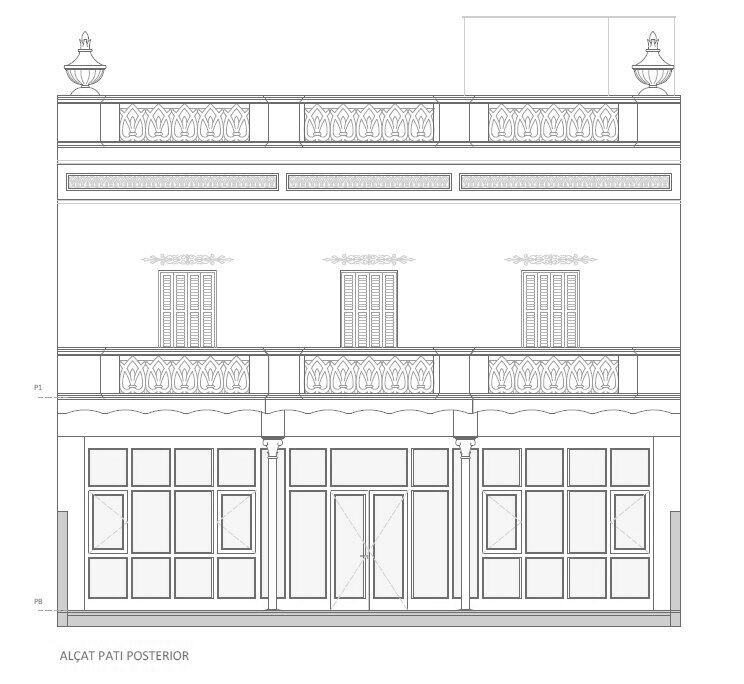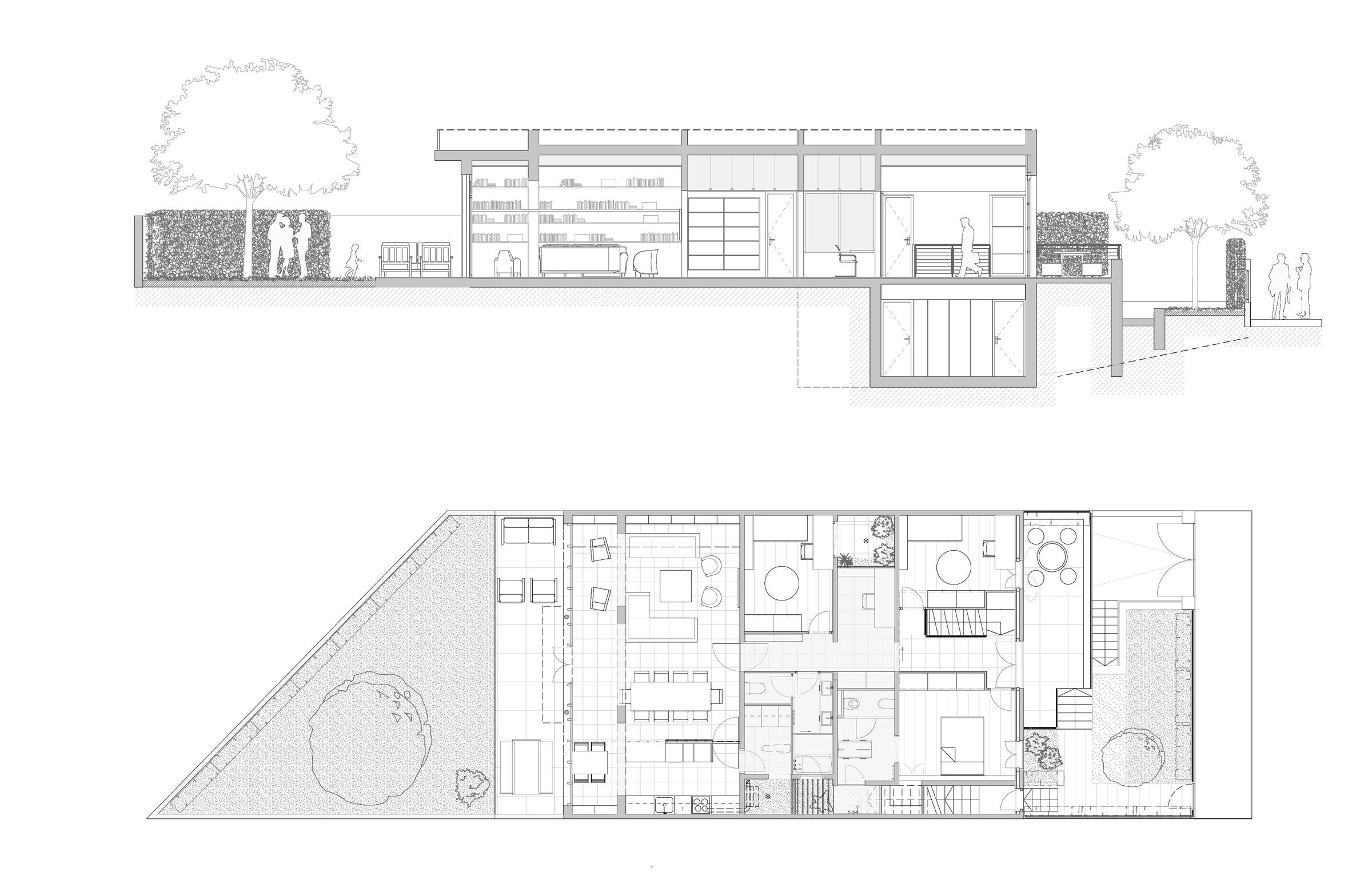 Material Used :
1. Facade material - Lime stucco
2. Exterior carpentry - Cortizo aluminum / wood: Fusteria Buch / Garage doors: Pensi
3. Flooring - S XX original hydraulic, oak parquet flooring, Saloni porcelain
4. False ceilings - Pladur
5. Wood carpentry: Ebanistería Romera / Lighting: Lledó