This tiny house on wheels brings nature into focus. It was designed and built for the family with two young kids as a place for healthy rest outside the city. Off-grid and sustainable. Made mainly of wood, glass, metal and sheep wool.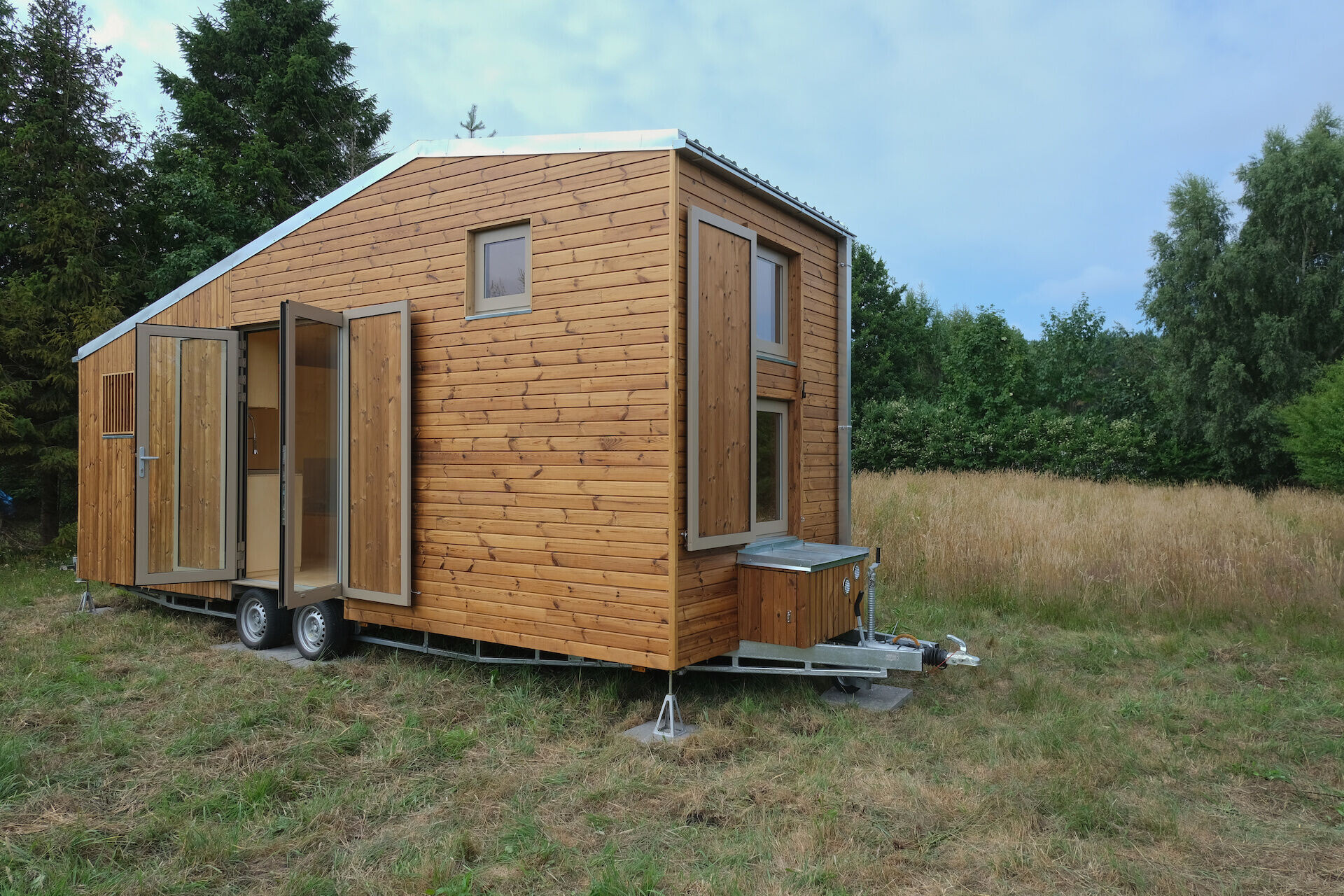 It has a number of solutions dedicated to the owner's family. The living area, thanks to the large glass doors on both sides of the house, is open to the plot on which it stands. Sunlight brightens the interior and opens it to the surrounding nature.
Due to kids' young age it was crucial to provide them with their own, easily accessible bedroom on level zero. It is a safe solution, since they don't have to climb stairs to the loft, where the adults sleep. Parents can get there via cleverly folding stairs: they not only save space but more importantly, when folded no one will enter the loft without an invitation. In the loft, in addition to a full-size sleeping area, there is also a small desk which was designed for work. The house has a fairly large kitchenette and a fully functional bathroom, as well as a lot of storage space in custom-made furniture.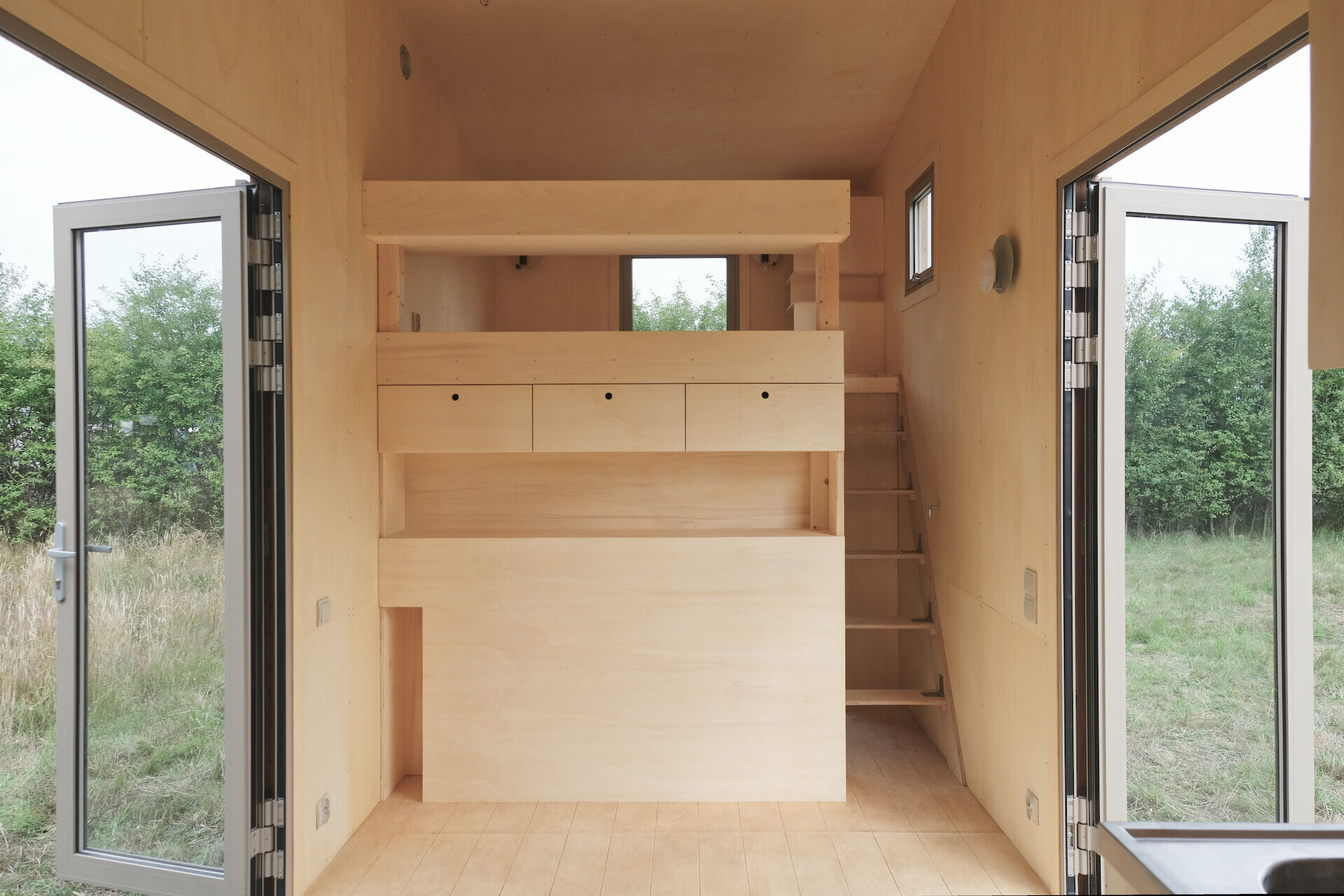 The family value the importance of health and responsibility for the environment. That is why the house is made of natural and organic materials. The walls are insulated with sheep wool, which provide great insulation properties and improves the indoor climate by regulating the humidity. The façade is decorated with thermized and oiled pine boards and the roof is made of galvanized metal sheets. They will age beautifully together. This mobile house is prepared for off-grid living. It has been equipped with a solar installation to generate electricity, a gas installation and a compost toilet. It is heated with a wood burning stove.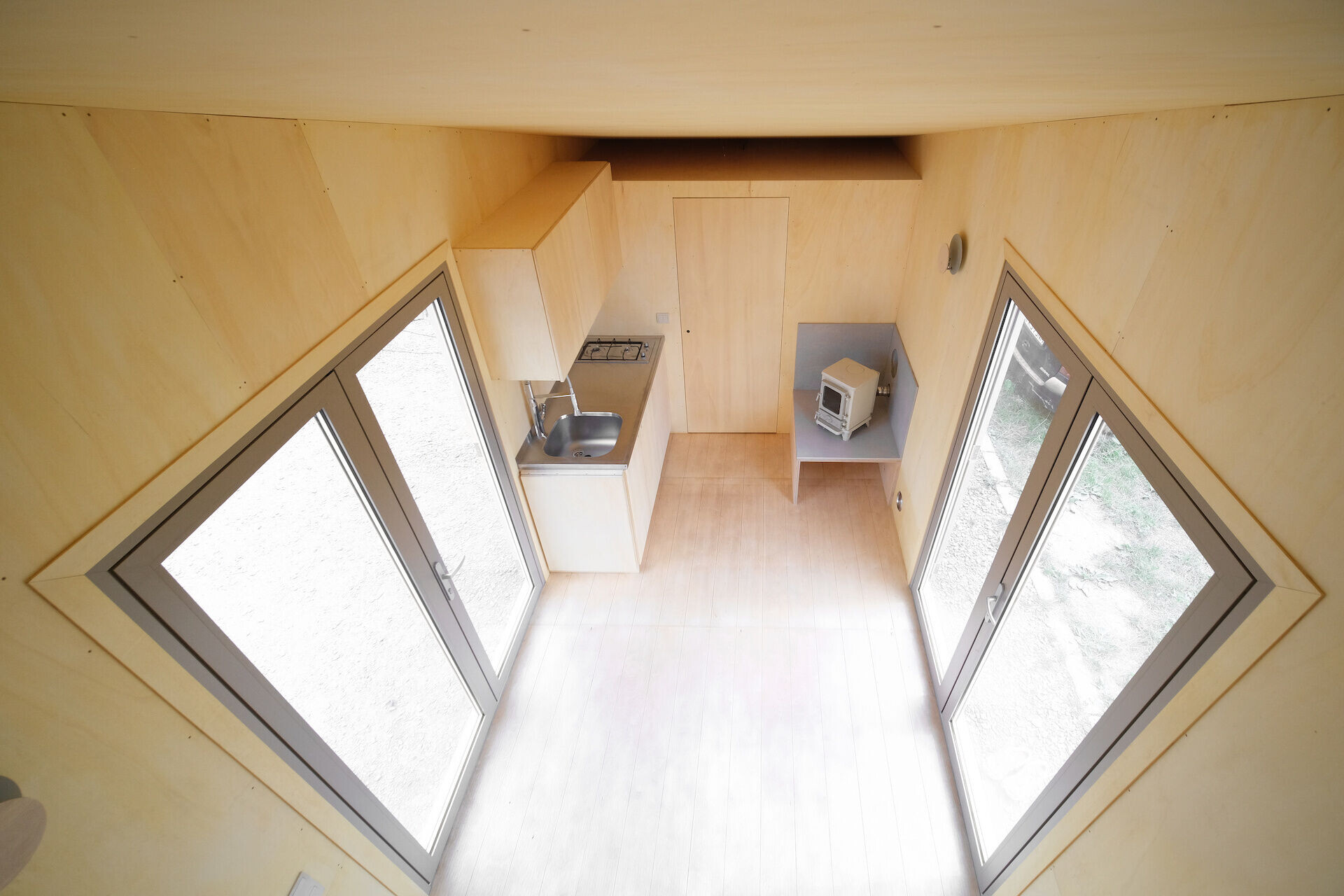 The whole design is very REDUKT-style, simple in form, in some way minimalistic. Allowing you to relax and focus on the family and the surrounding nature without distractions.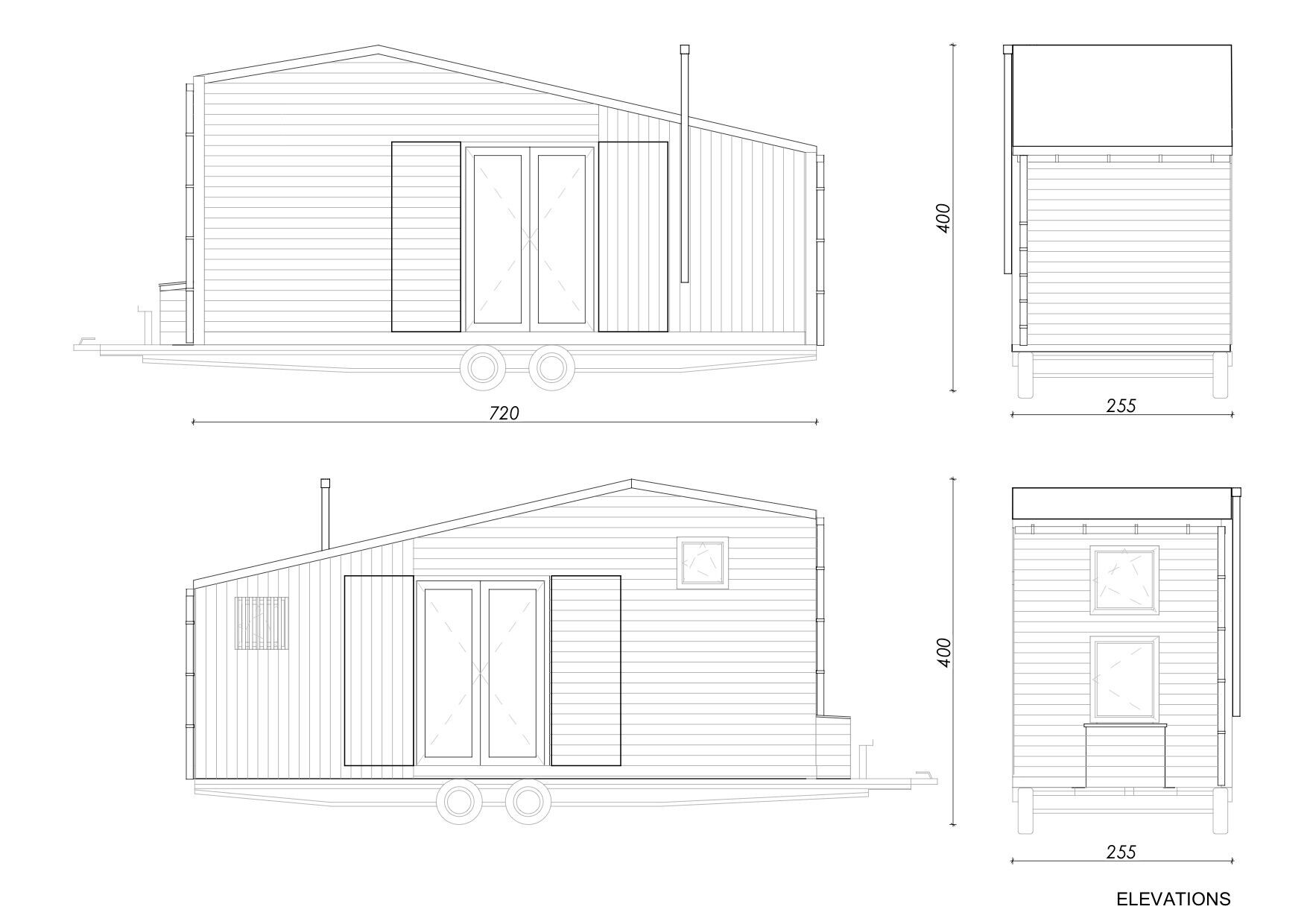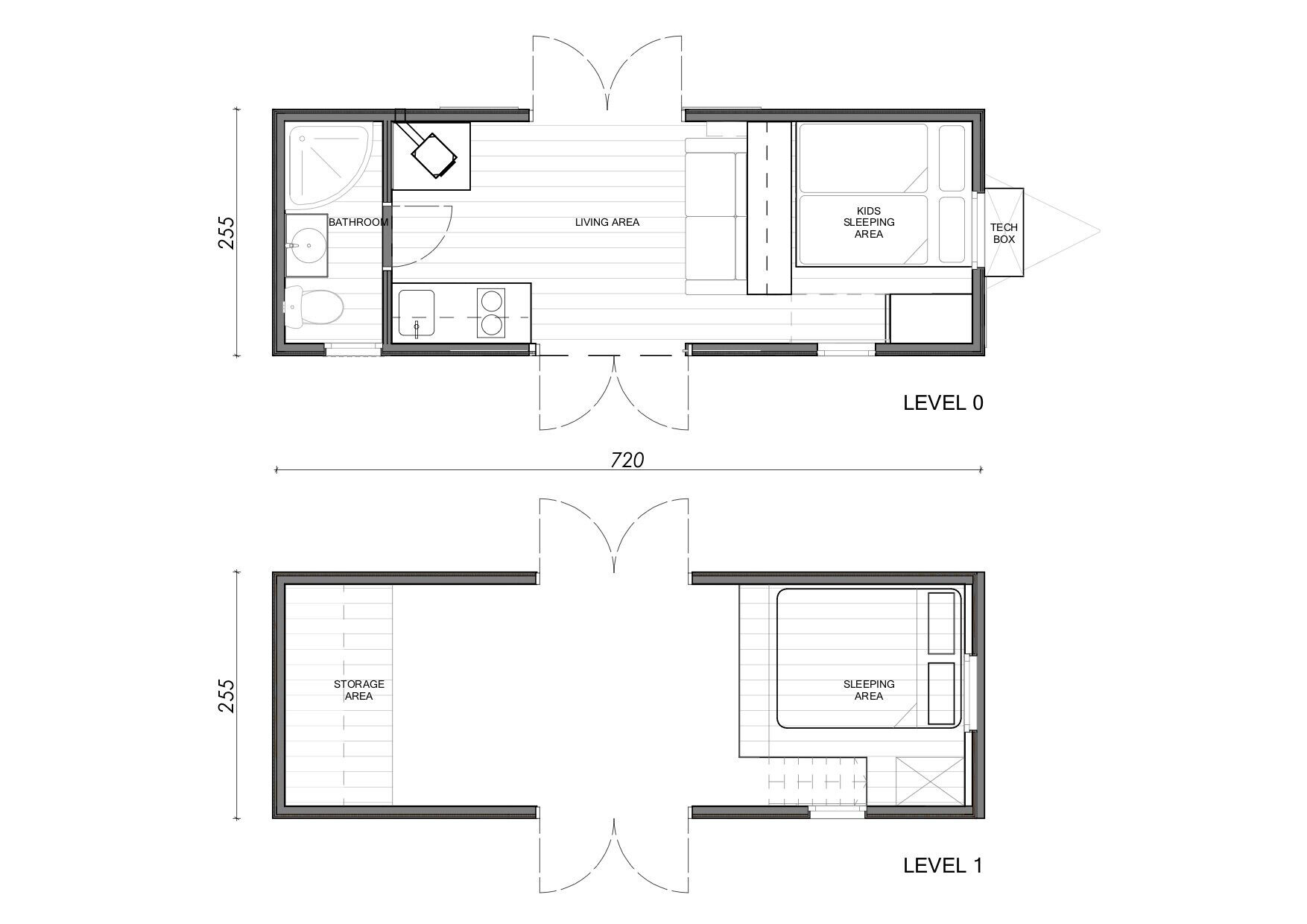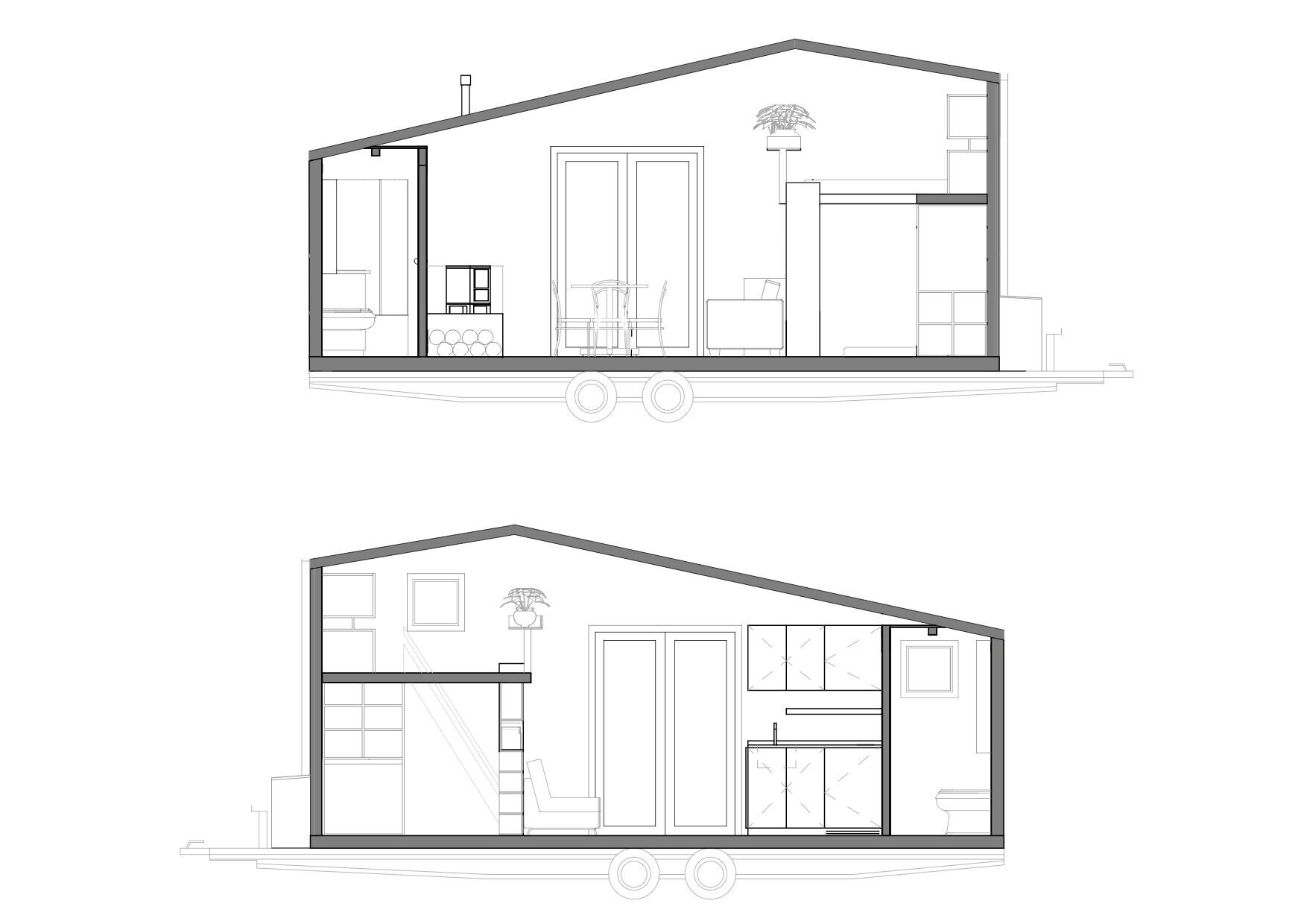 Material Used:
1. Facade cladding: Pine, thermowood
2. Flooring: Birch, plywood, custom made
3. Doors: Aluminum frames
4. Windows: Aluminum frames
5. Roofing: Steel galvanized sheets
6. Interior furniture: Poplar plywood
7. Insulation: Sheep wool isolation - Isolena