What was the brief?
Customers bought a newly renovated apartment, so they wanted to focus on decoration and specific interventions to adapt the space to your needs and print your personality, giving shelter to your art collection. The couple often receives friends, so they chose to leave the intimate areas on the first floor of the duplex, dedicating the area on the second floor entirely to leisure.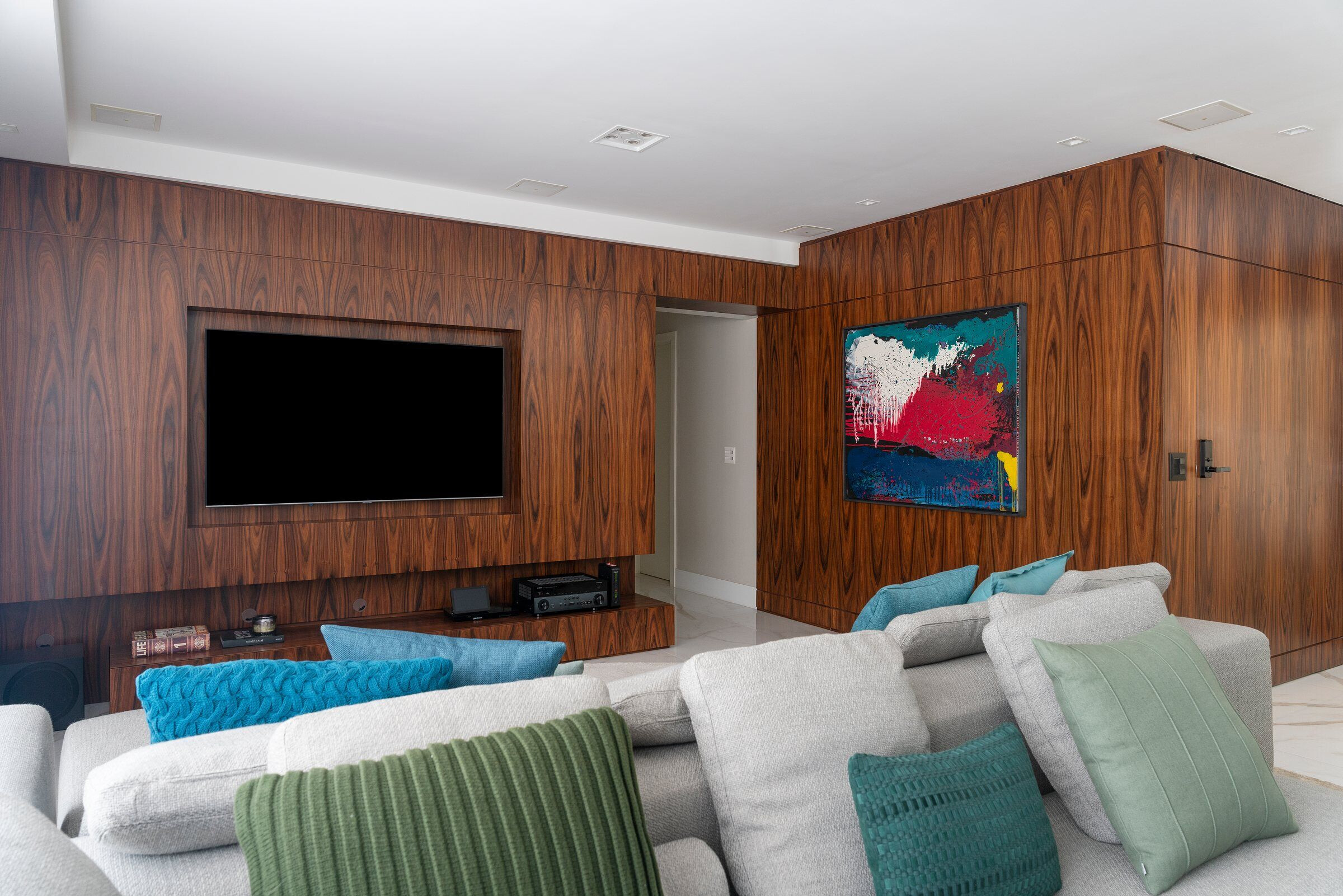 What materials did you choose and why?
The original structure was neutral, with porcelain floors and bare walls. On the first floor, the architects invested in panels covered in a natural wood veneer of Macassar Ebony to provide coziness for everyday life and bring more versatility to the space since it is possible to separate or incorporate the kitchen into the social area by opening bifold doors.
The bar area was delimited on the second floor by a painting contrasting with the original white, highlighted by the LED lighting on the ceiling. A large island in Nero Marquina marble was developed, with a niche for drinks and a sink, with the proposal to keep the look always clean and organized. The area also has paneled doors, making access to the toilet, pantry, and cupboard more discreet.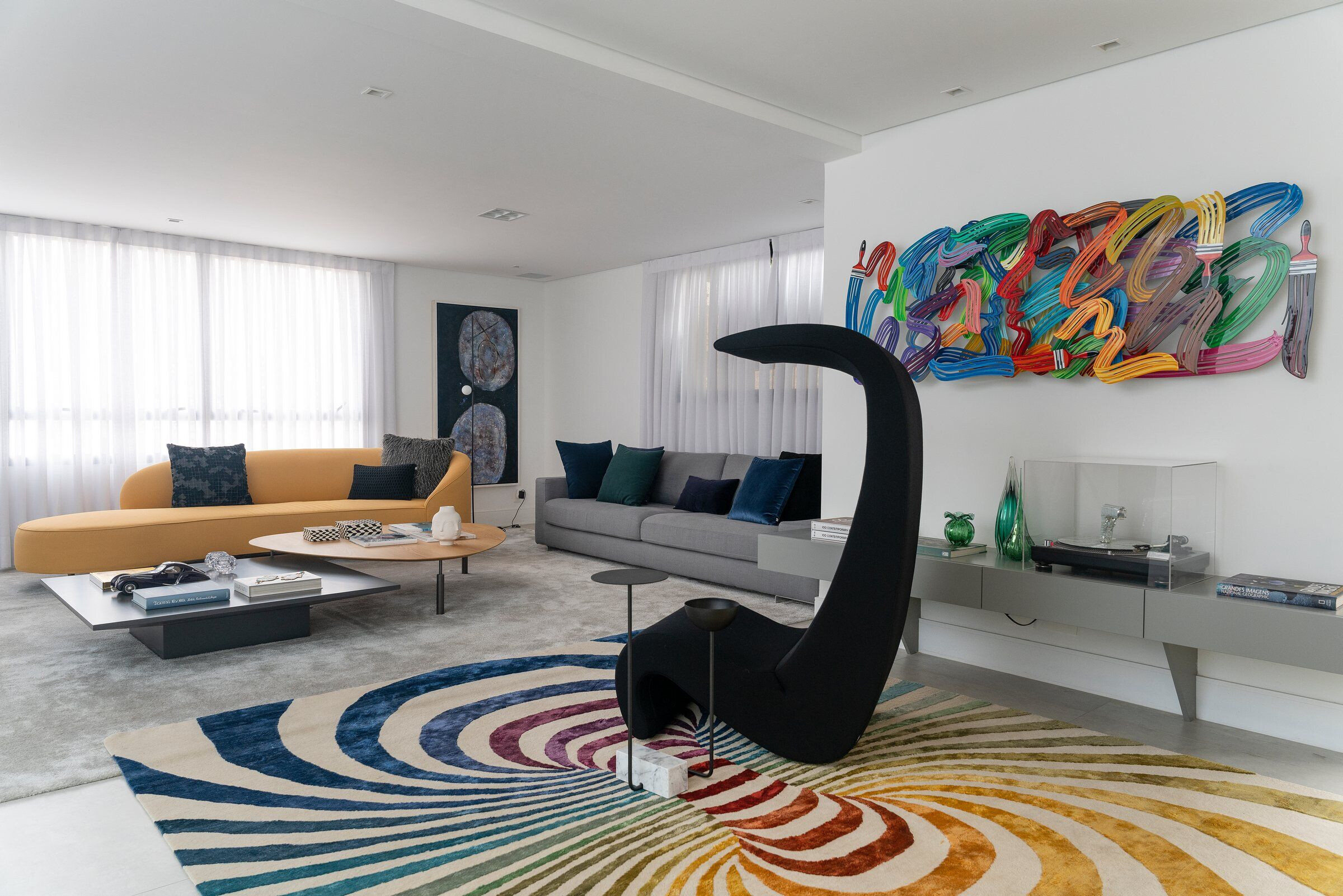 The selection of furniture focused on choosing pieces with striking designs, mixing neutral finishes with some points of color to highlight the customers' art collection.
Team: Ira Castro, Melina Moraes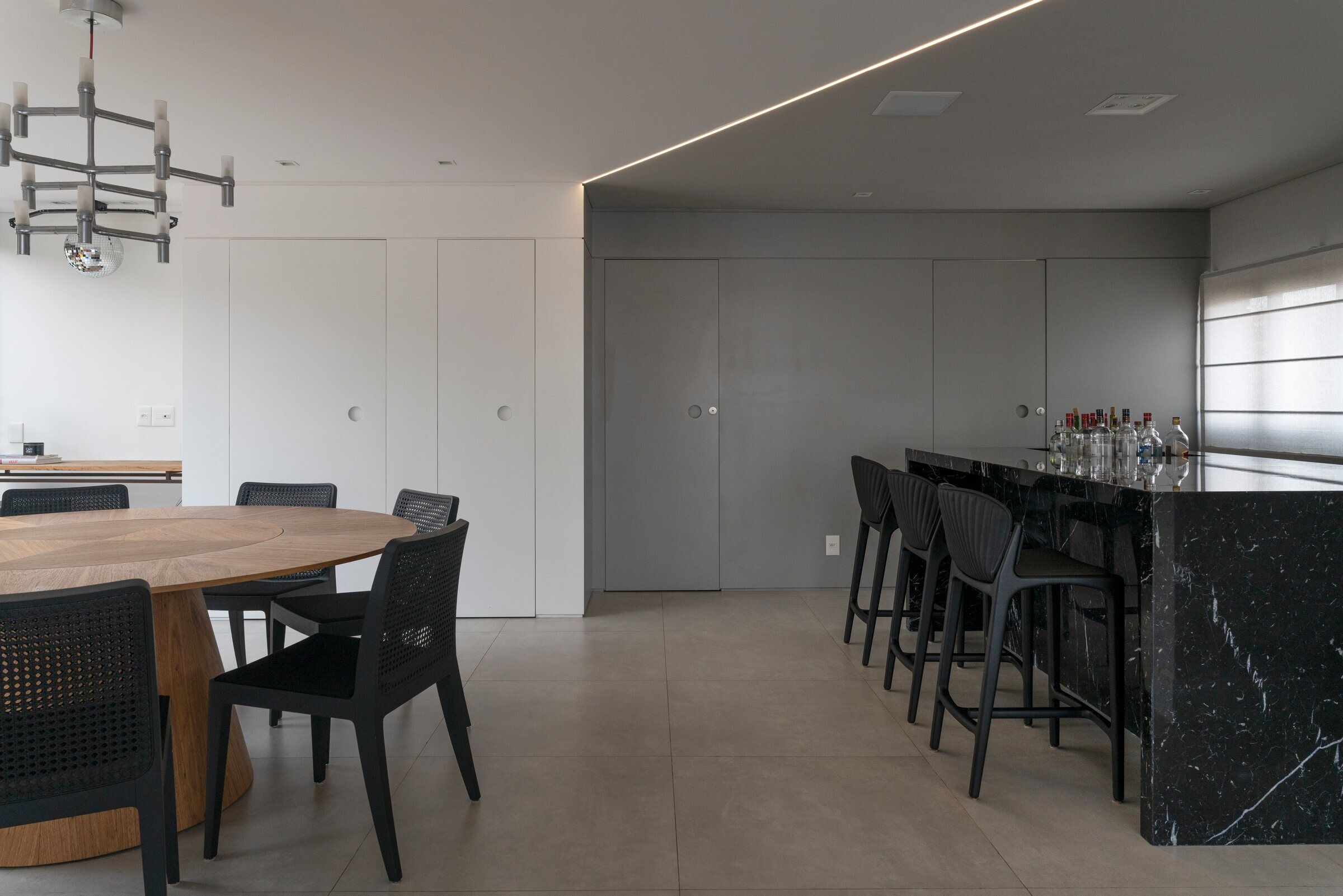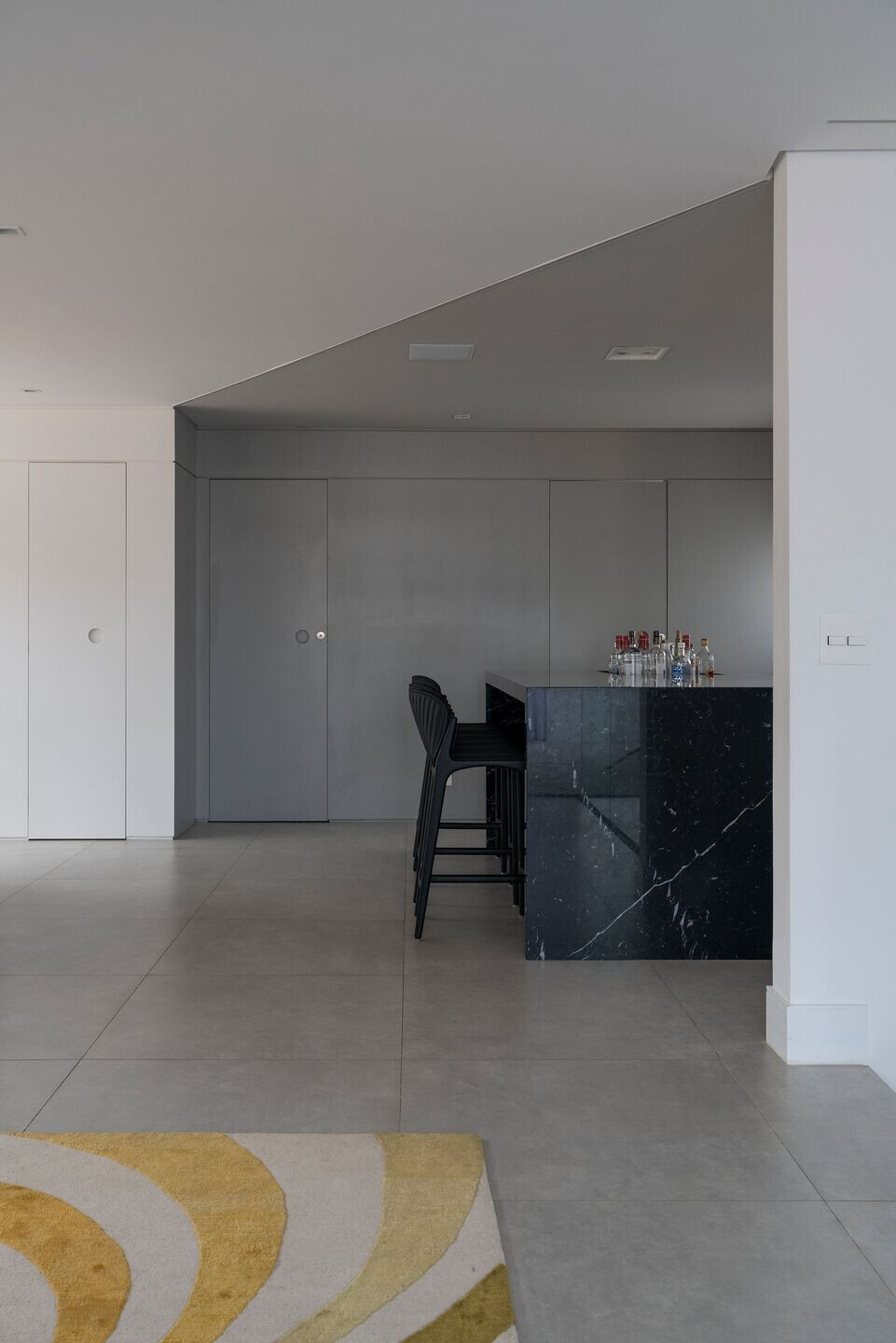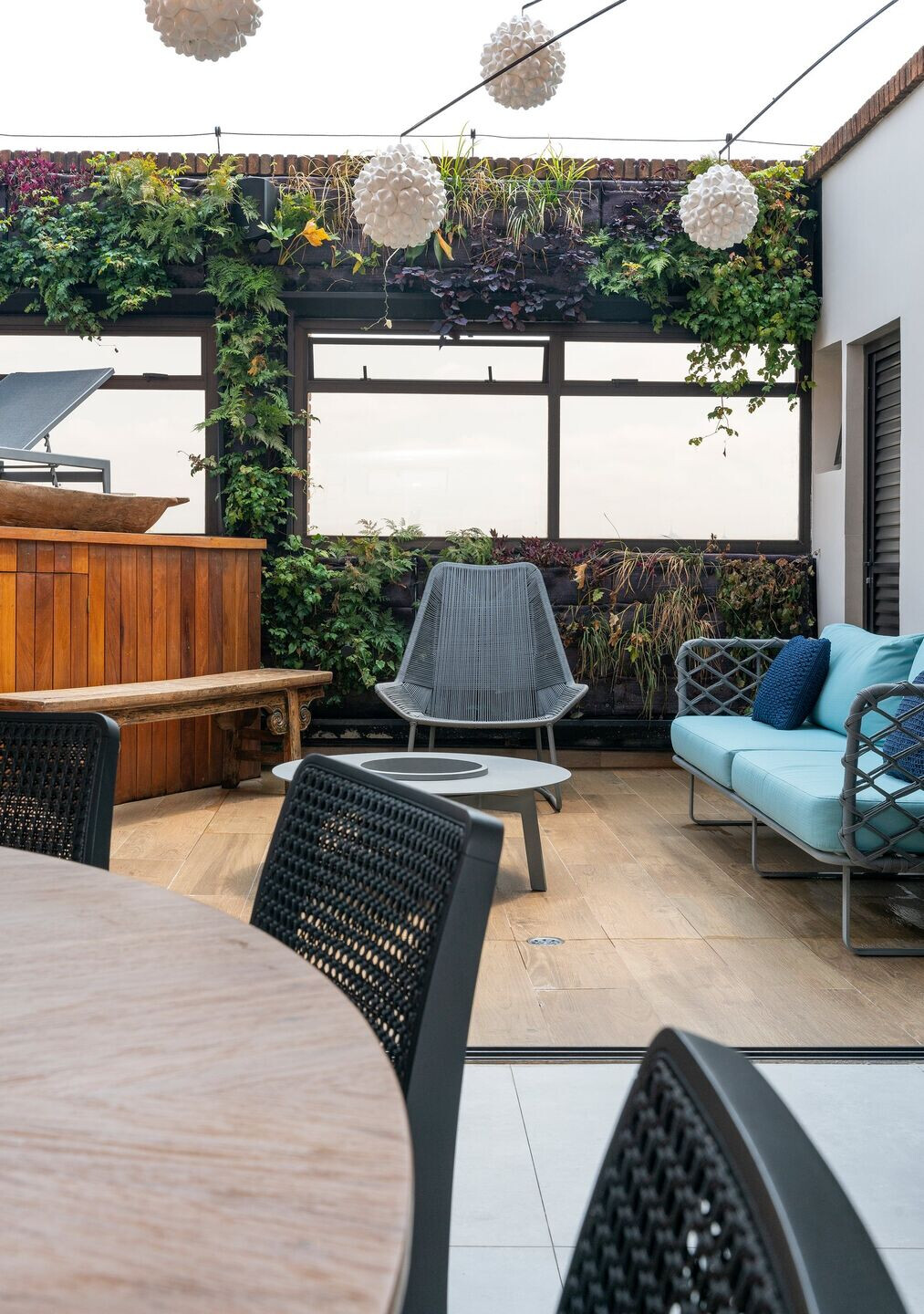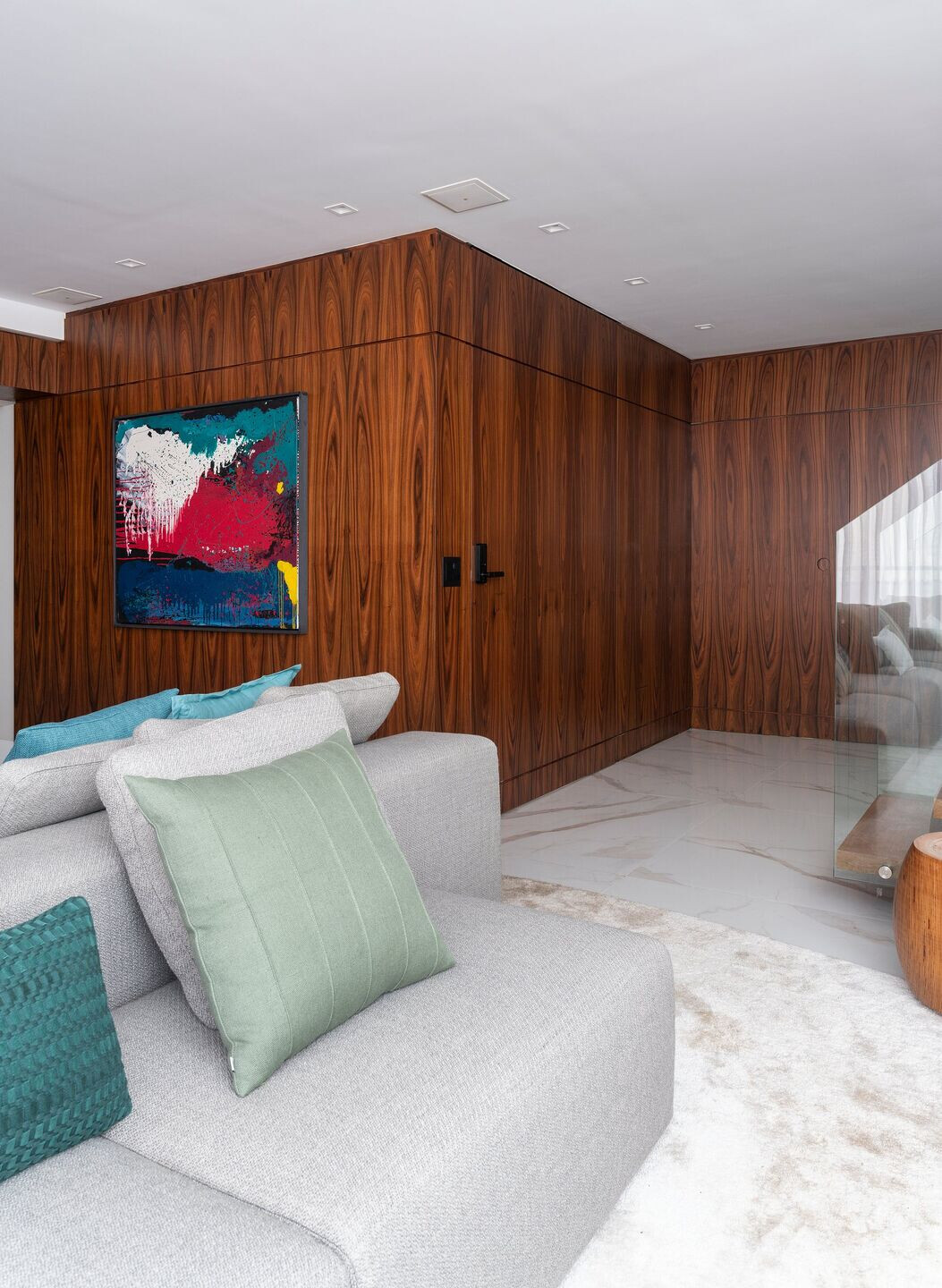 Material Used:
Suppliers: Joinery Rogério Campos
Furniture: Micasa, Botteh, Estúdio Bola, Erea, Clatt, Clami, Franccino Giardini Guilherme Wentz, Dpot, Cristiana Bertolucci, Make Decor, Codex, LS Selection