The new Emporium boutique for Rachel Gilbert is an exploration of palette. Both contemporary and luxurious it is considered to CELEBRATE MODERN CRAFTMANSHIP through VARIED MATERIALS.
WE EMPLOYED A PALETTE OF Earthy, textured natural materials which we confidently paired with contemporary insertions such as acrylic resins in warm ambers and pinks.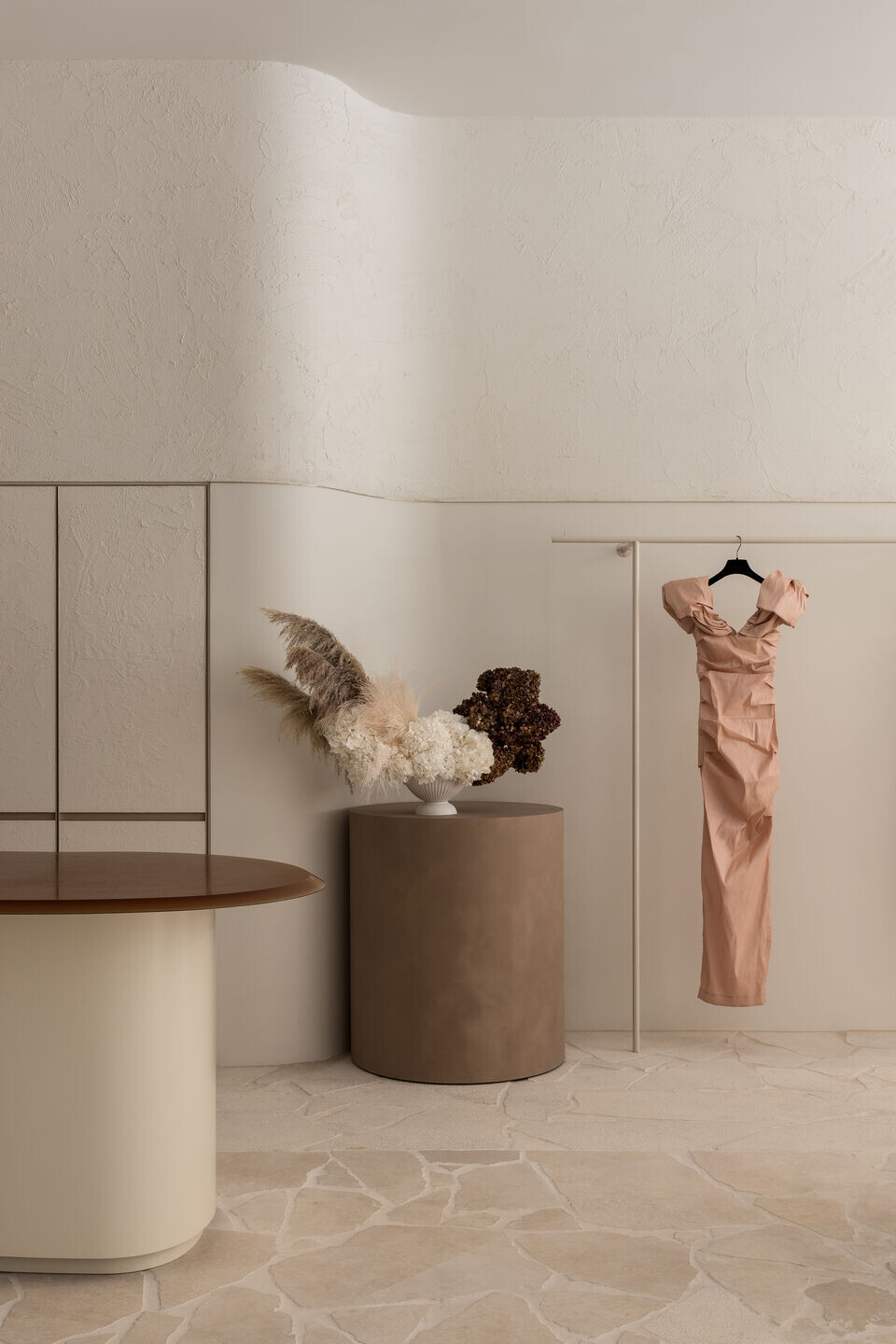 Varied levels of translucency were also explored, Amber resin joinery was derived from connotations with a relic, a precious museum-piece. This was detailed with an edge at the maximum cantilever from base and a waterfall edge to emphasise the light refraction through the material.
We sought a fluid customer journey with layered experiences. Three primary 'rooms' define the retail space with varied materiality providing understated delineation.
The flooring delineates the spaces- light limestone crazy paver in 2 different finishes, the subtlety of the varied finish defining a border.
Slight curves lead the way from the entry table to the bold over-scaled curvy pink mirror, derived from post modern influences.
Throughout the store, there is a balance of the linear and the curvy, a warm neutral backdrop with highlights of bold warm colour to showcase the fashion pieces.