We intended to create a light filled space that behaved as a 'backdrop' to the 'wearable Art' of the fashion label, which is often brightly coloured intricate gowns, and changeable with the seasons. It required a subtle touch- simple and
versatile, that could provide a layering of experiences.
A gallery-like space, influenced to an extent by Carlos Scarpa's Castelvecchio Musem. A Tonal and textural layering of materials. The quality of the finishes is emulated and a study of 'floating', intersecting and stacked planes.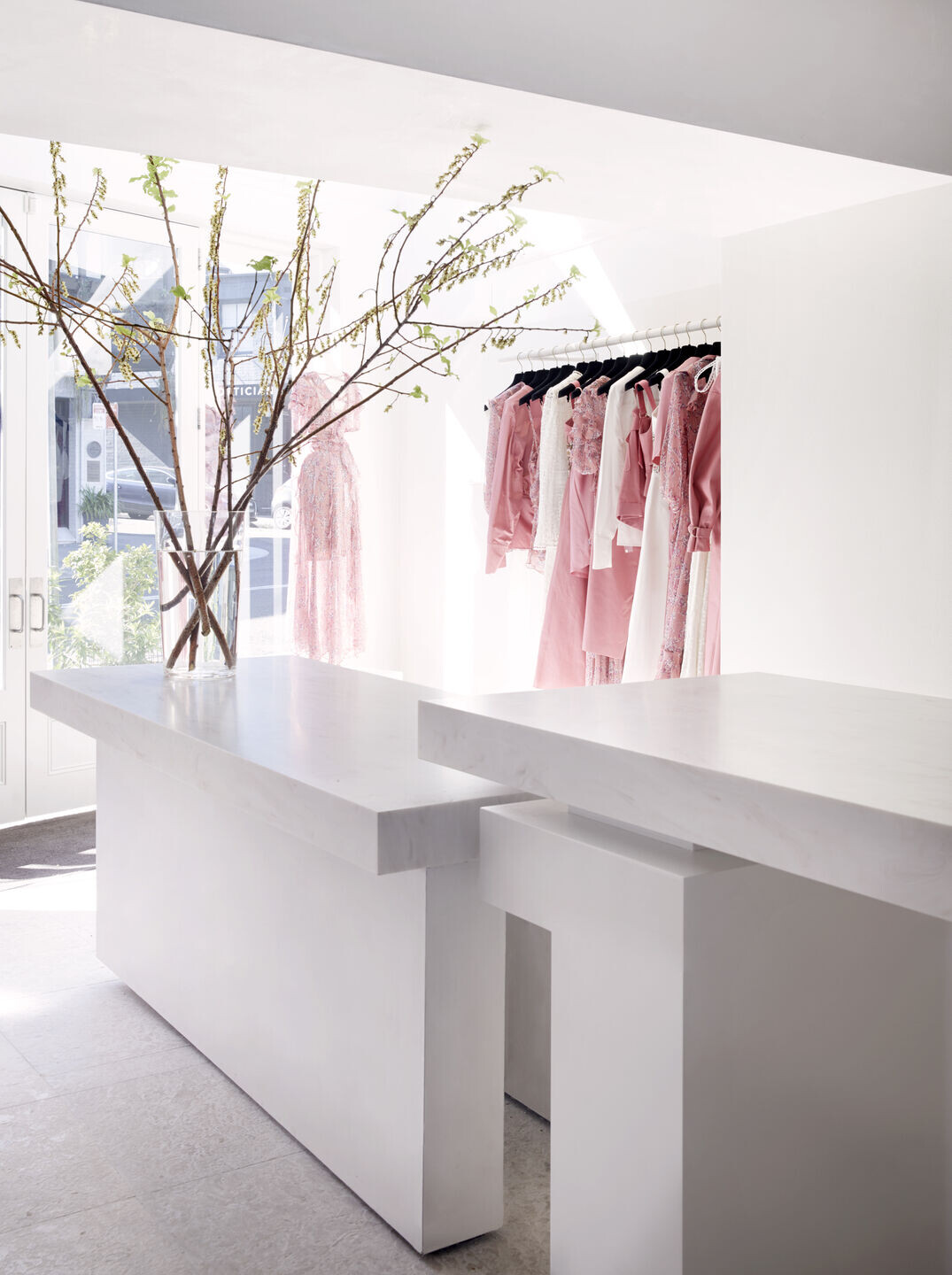 The lightness and the textural effect was paramount, however without budget to spend on all new finishes, paint was utilised to its utmost ,all elements a concise intervention to ensure nothing superfluous.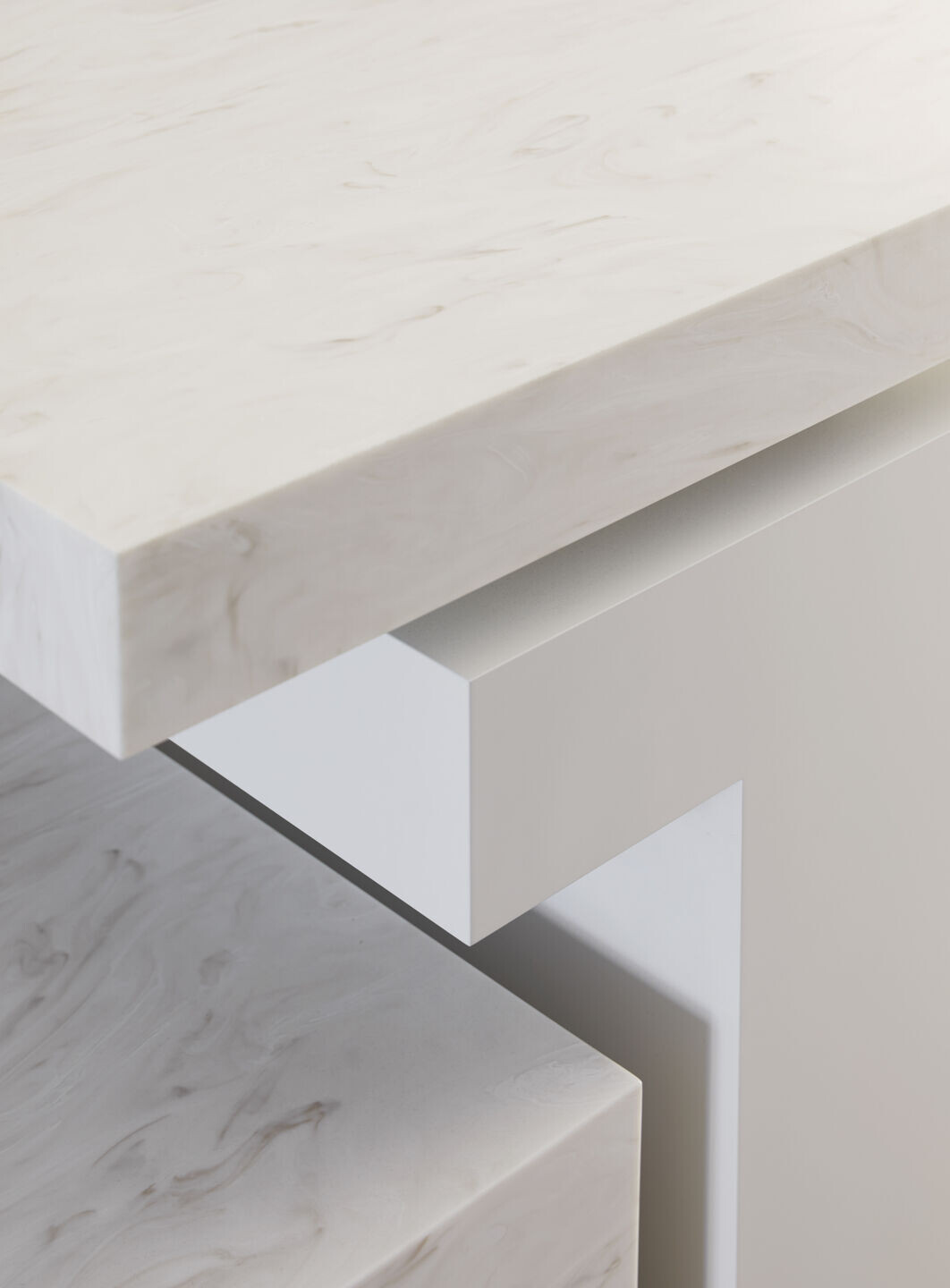 Though slender, the site was wider than that of a galley, and offered opportunity to display product centrally. We explored ways in which to lead the occupant through the long space- utilising the rear window with its view and natural light as a beacon, with the intersecting and undulating planes of the central bench navigating this journey. We pursued a seamless resin-like finish for the bench tops that provide varied ways in which to display product and house the point of sale. An aesthetically continuous sculptural element with function.