This project was planned and designed for a family of 4. We were briefed to create a practical, light colored and open to the landscape atmosphere with divided functional interior spaces.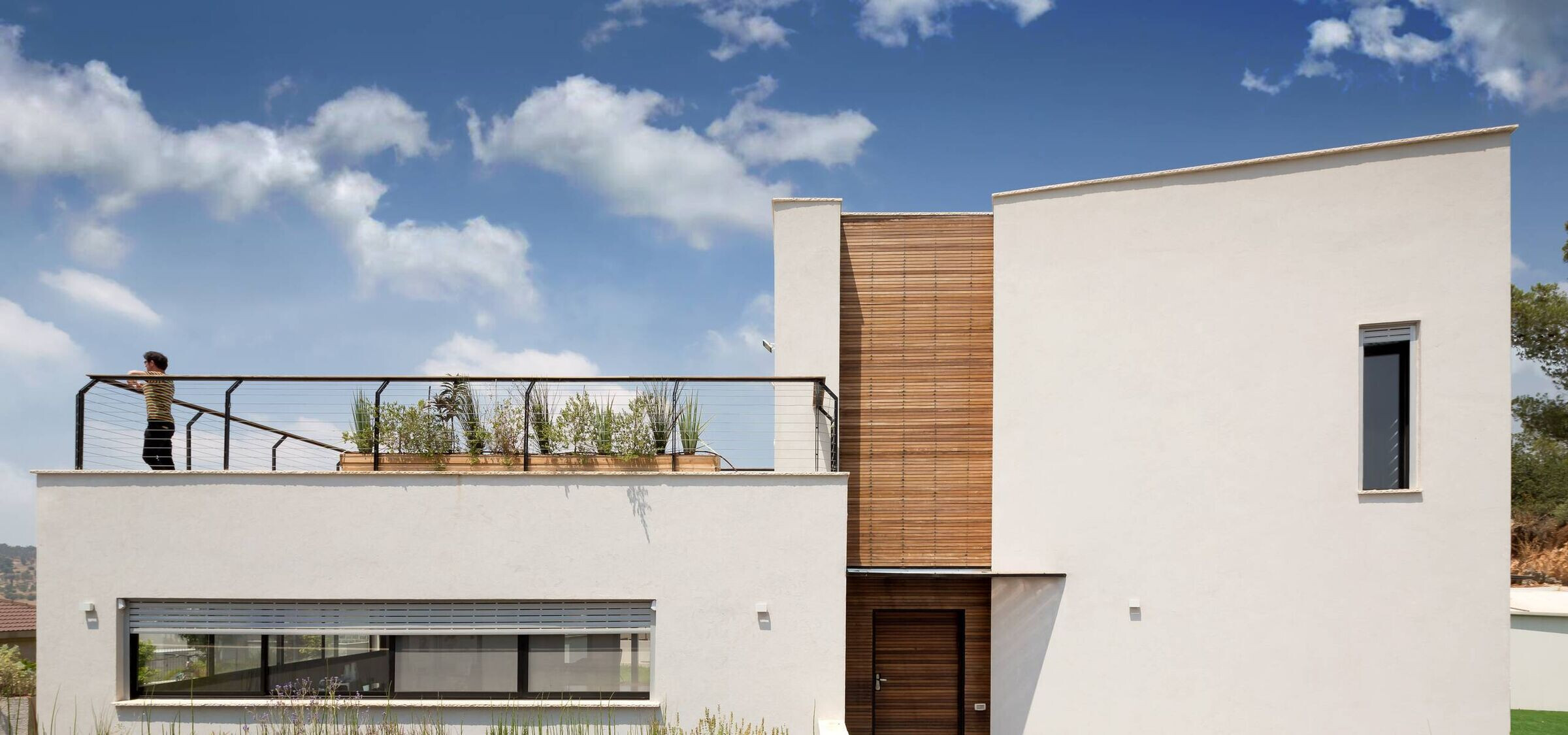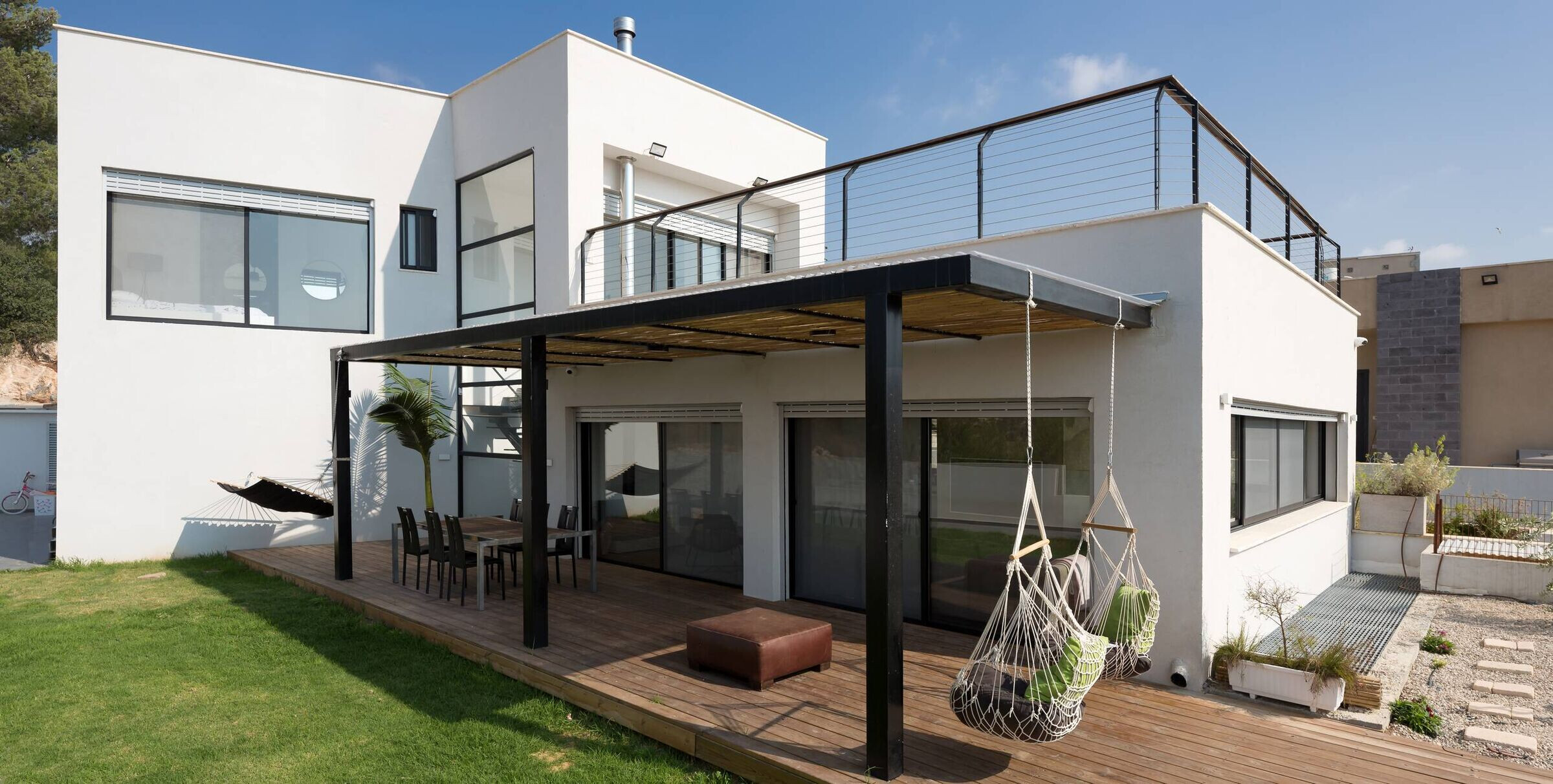 Our main challenge was to connectbetween the interior and exterior space without overheating the house, so every window opening was tested to make sure that a minimum amount of sun light and rain would affect them.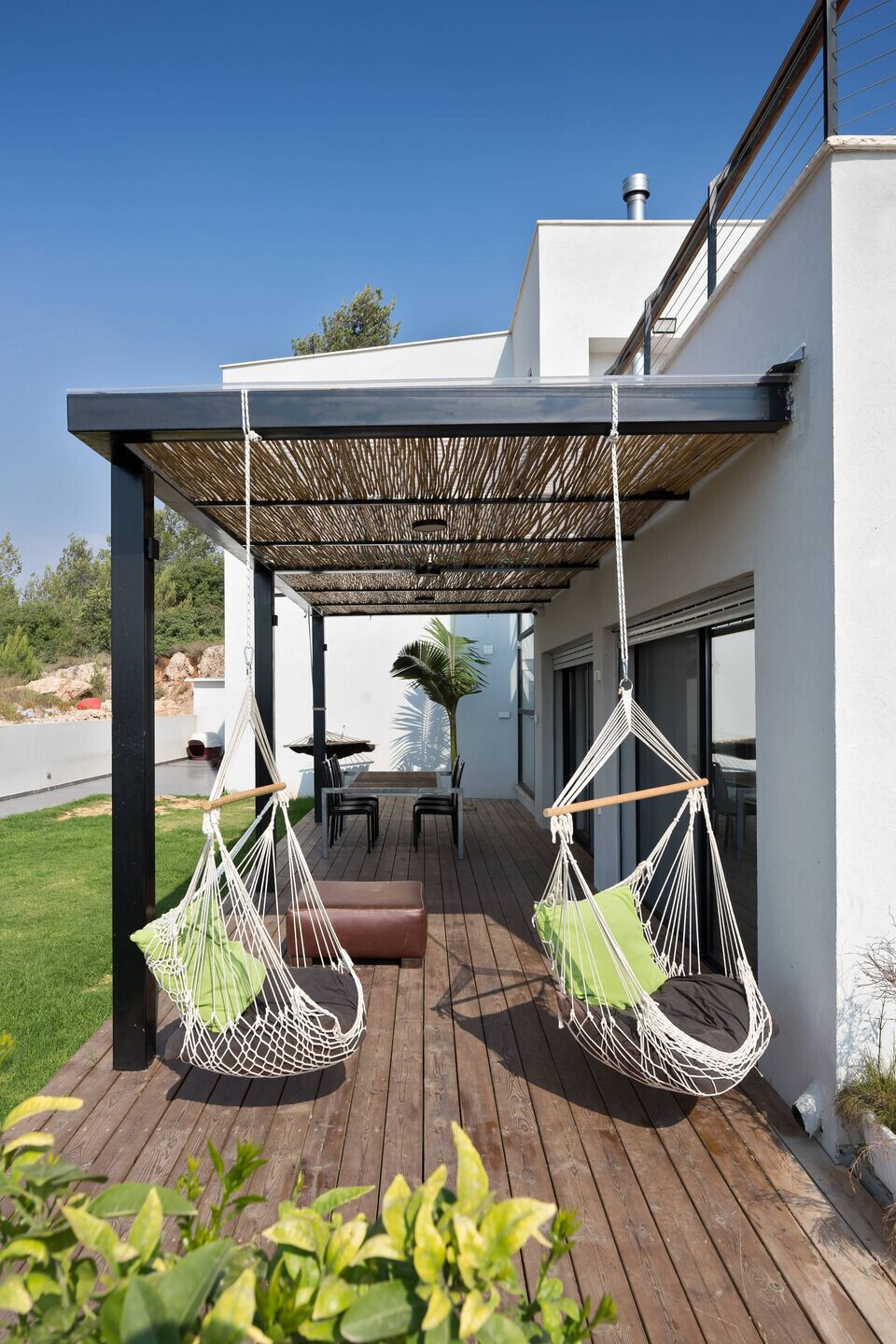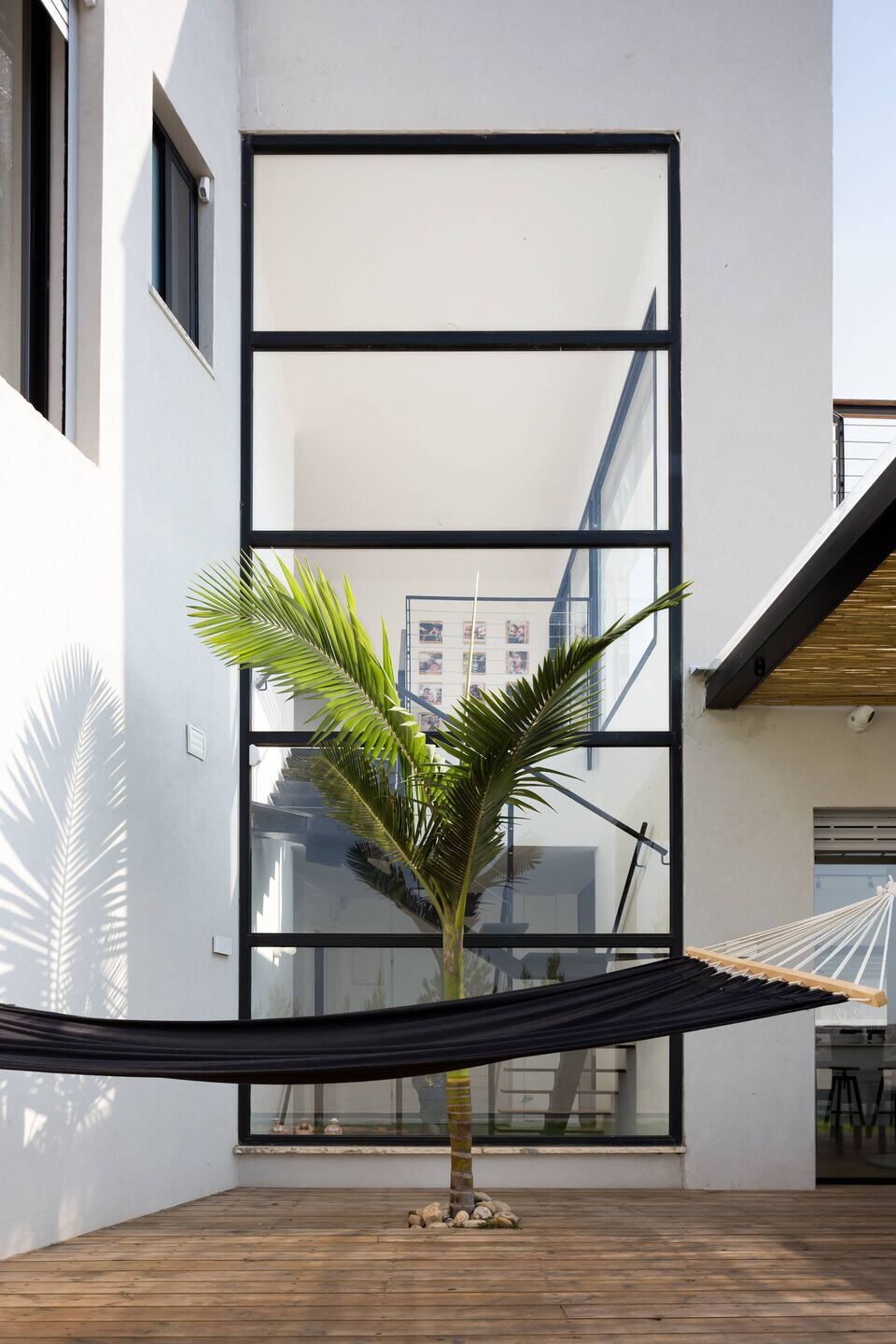 We used stucco for exterior walls combined with wood paneling for the front door and façade.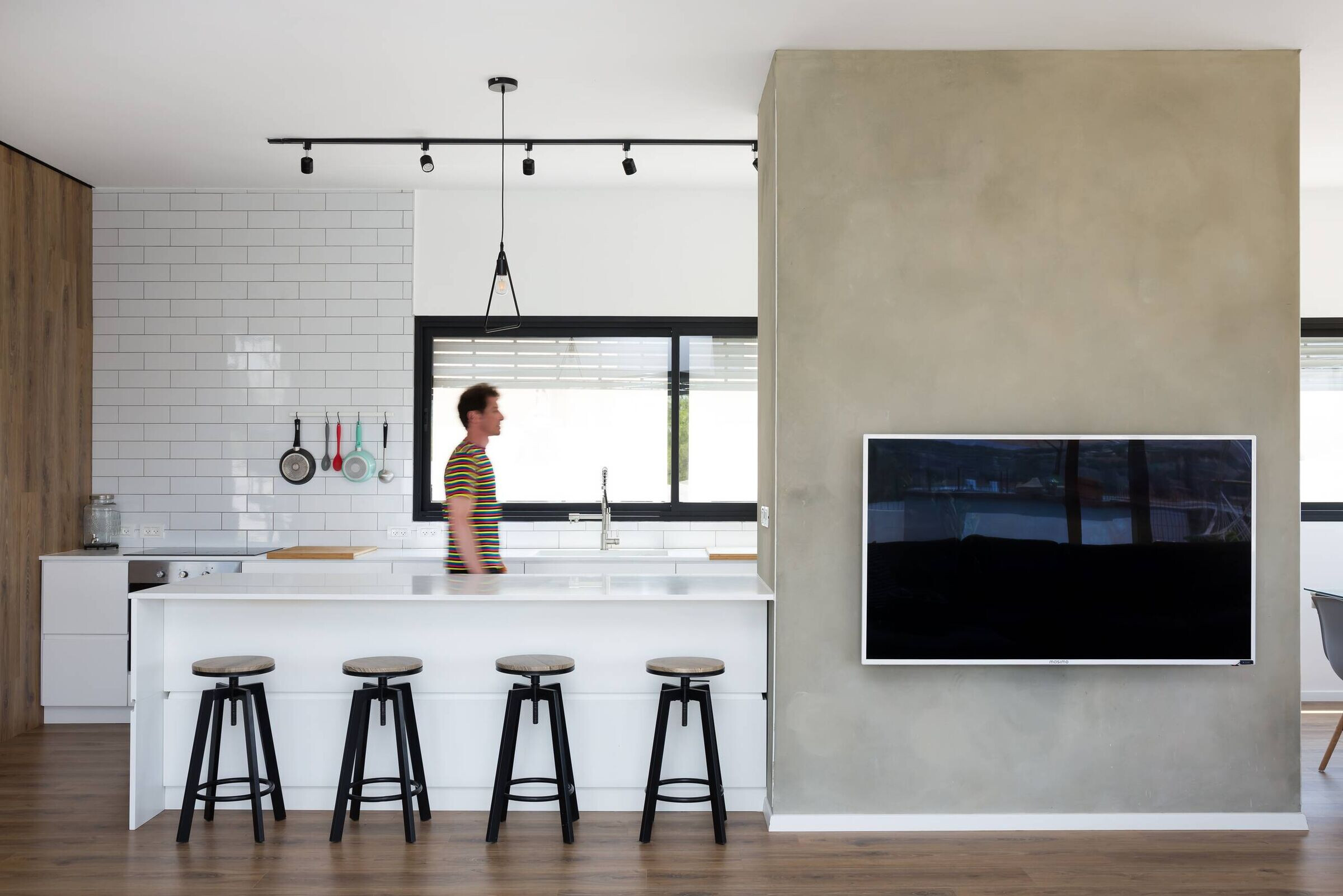 Interior materials used were: wood flooring, stucco light gray walls and steel.
Material Used:
1. Facade cladding- White stucco and wood paneling.
2. Flooring- Hardwood floors.
3. Doors- White wooden doors
4. Windows- Aluminum windows
5. Roofing- Concrete flat roof
6. Interior lighting- Track lighting and pendants.