Qualimark Machines Pvt Ltd.- - - - - - - - - - - - - - - - - - - - -
A family owned business of machine manufacturing pertaining to food industries primarily, QMPL was a project almost 42 months in the making. From conceptual planning to final finesse, it has been a crazy journey for this project.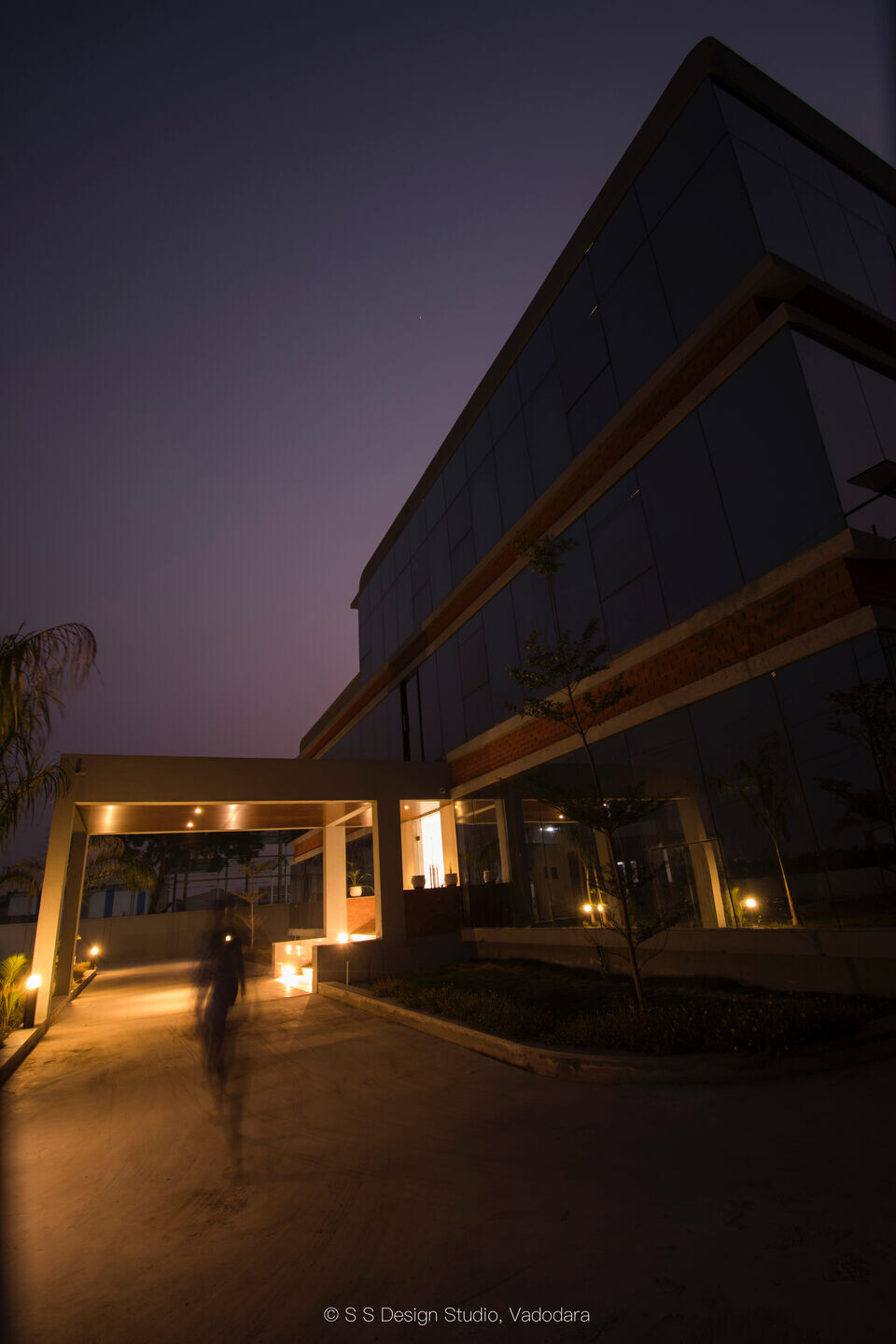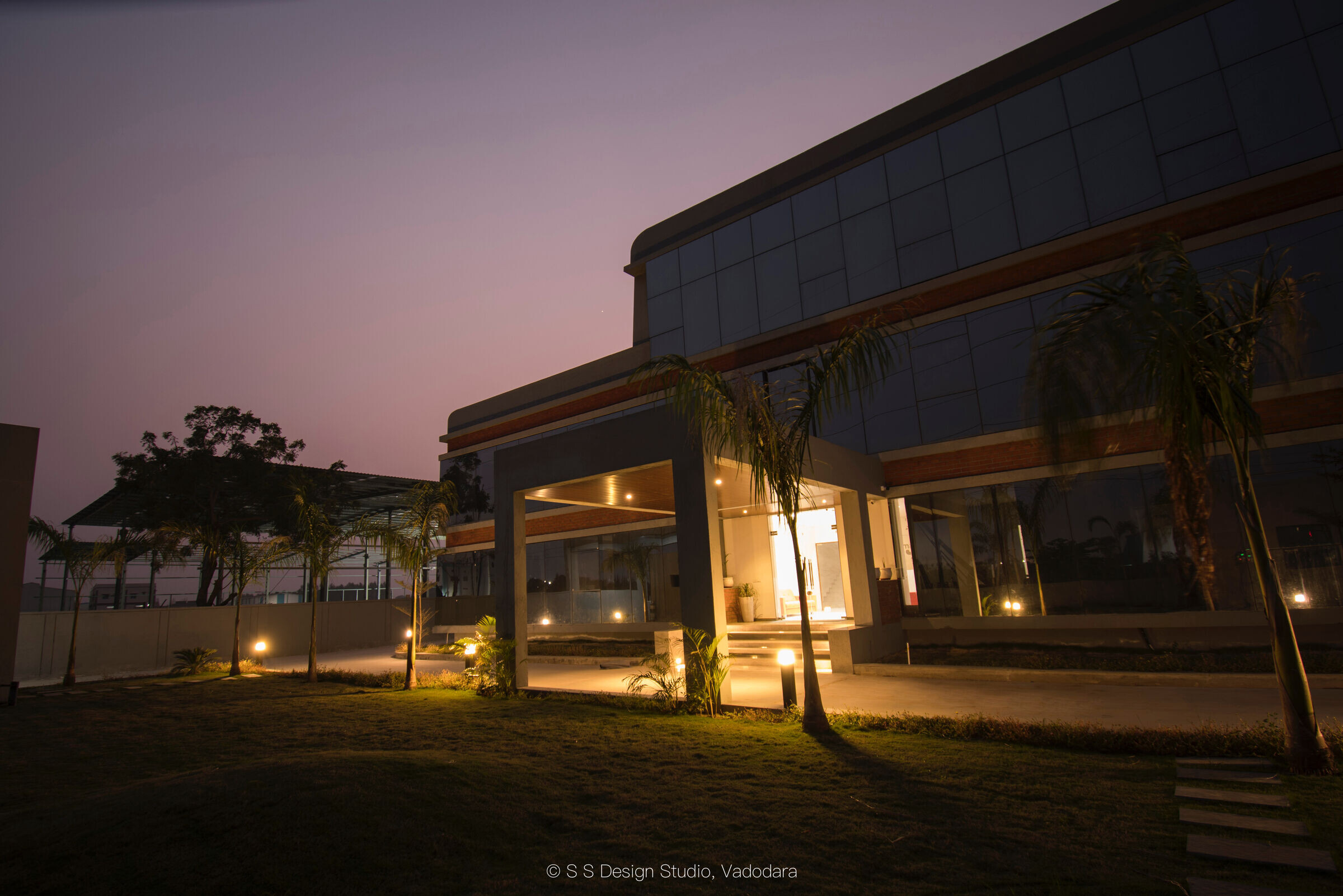 An office space of about 8000 sqft space in front, uses natural light due to a permeable glass layer on the east side during working hours reducing electrical usage. And the south side of the building is devised with a finned facade to keep out the harsh sun that optimizes on heat load. The fins that were specifically designed with a wider base and tapering top, casted in RCC add to the chunk on the southern facade of the building.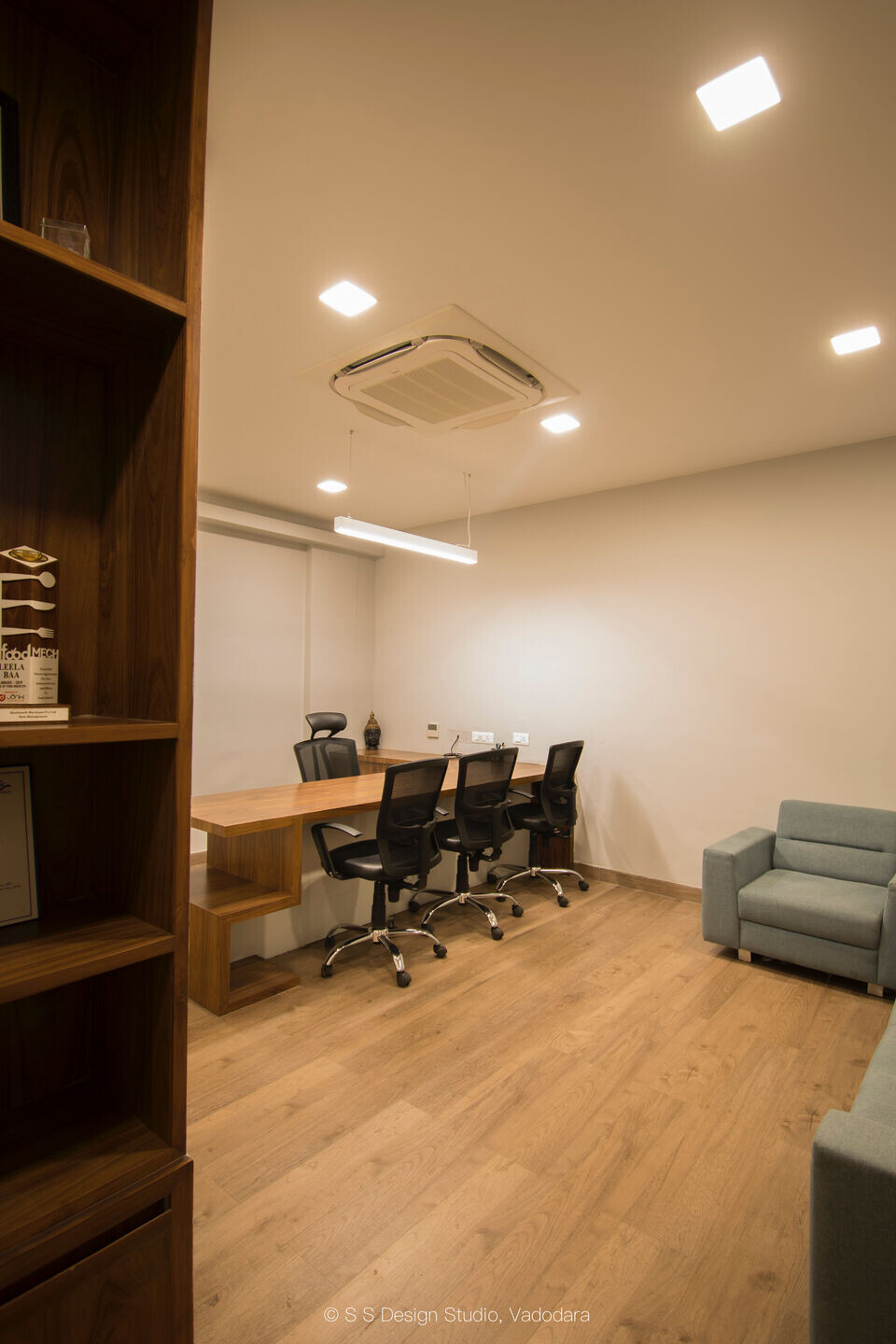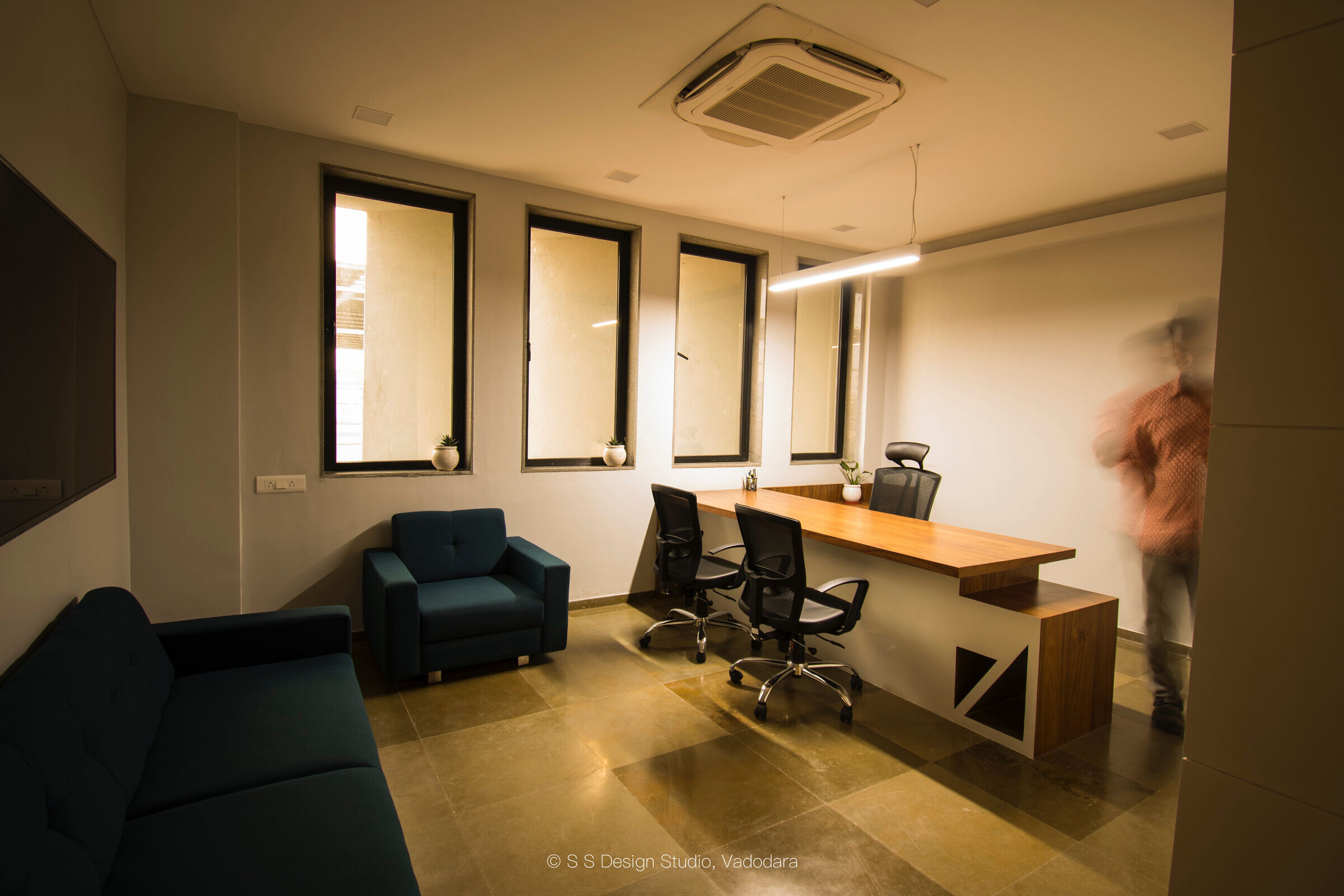 The premises has 23,000 sqft of additional space for manufacturing units and a garden in the foreground of the property for the eye to rest somewhere. The office building tries to exemplify timelessness and eclectic character in the contrasting context of boxed production sheds wrapped in metal foils.