From the street, the volume of the home is perceived in one way, and as soon as you enter through the front gate, that perception completely changes. You're met with a bridge, suspended across the sunken basement courtyard, which leads you to the front door. The experience of 'crossing the bridge' is intentional. That's when you first get a glimpse of the vertical scale of the home, and the hidden treasures that lie within it.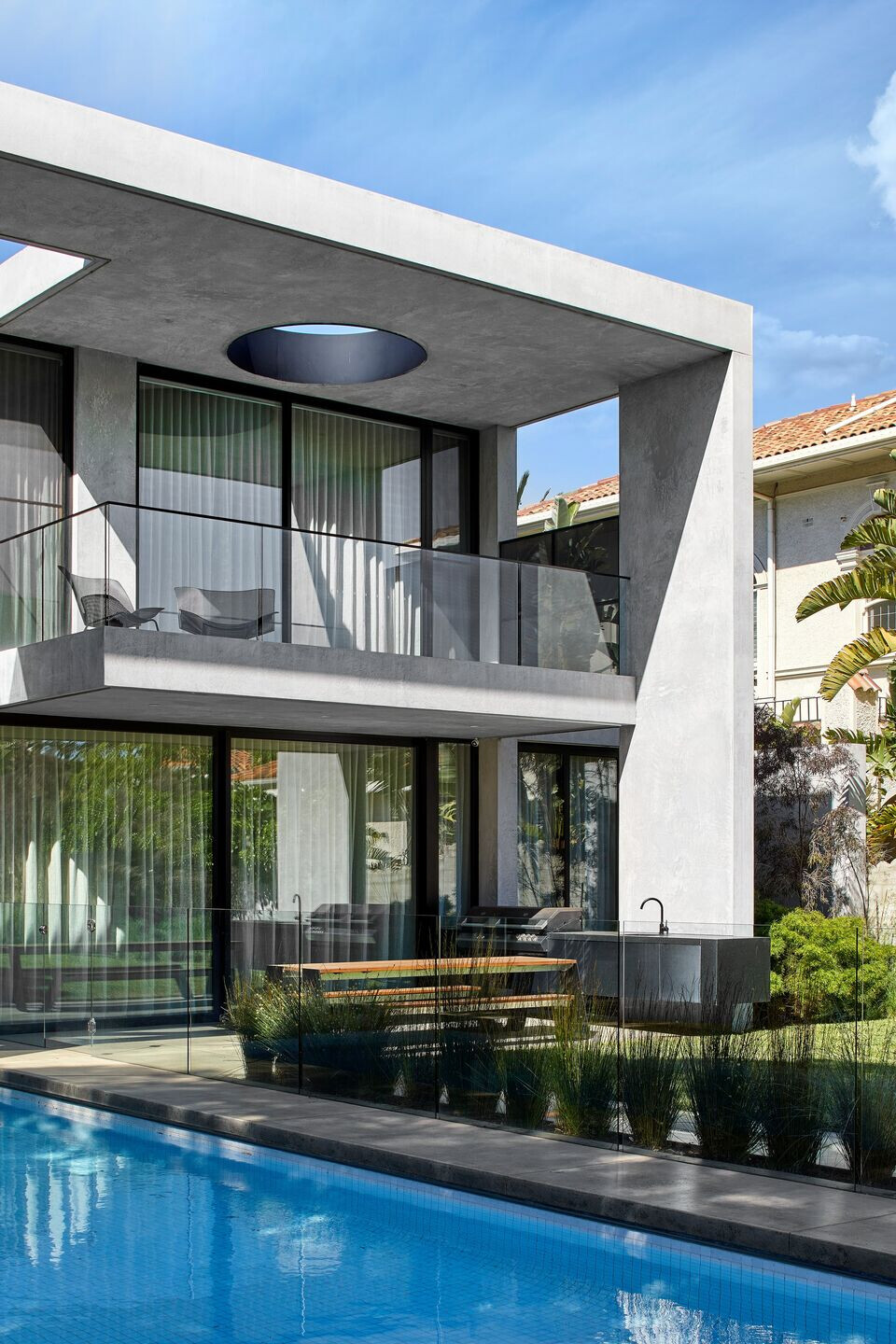 As the front door opens, the horizontal scale of the home is revealed through a direct sightline to the very rear of the property. That sightline spans the entry breezeway, living rooms, study, staircase, kitchen, dining room, alfresco, garden and tennis court beyond. As you journey through the home, it's a sensory experience. You see and feel the size, the warmth of materials, it's tactile.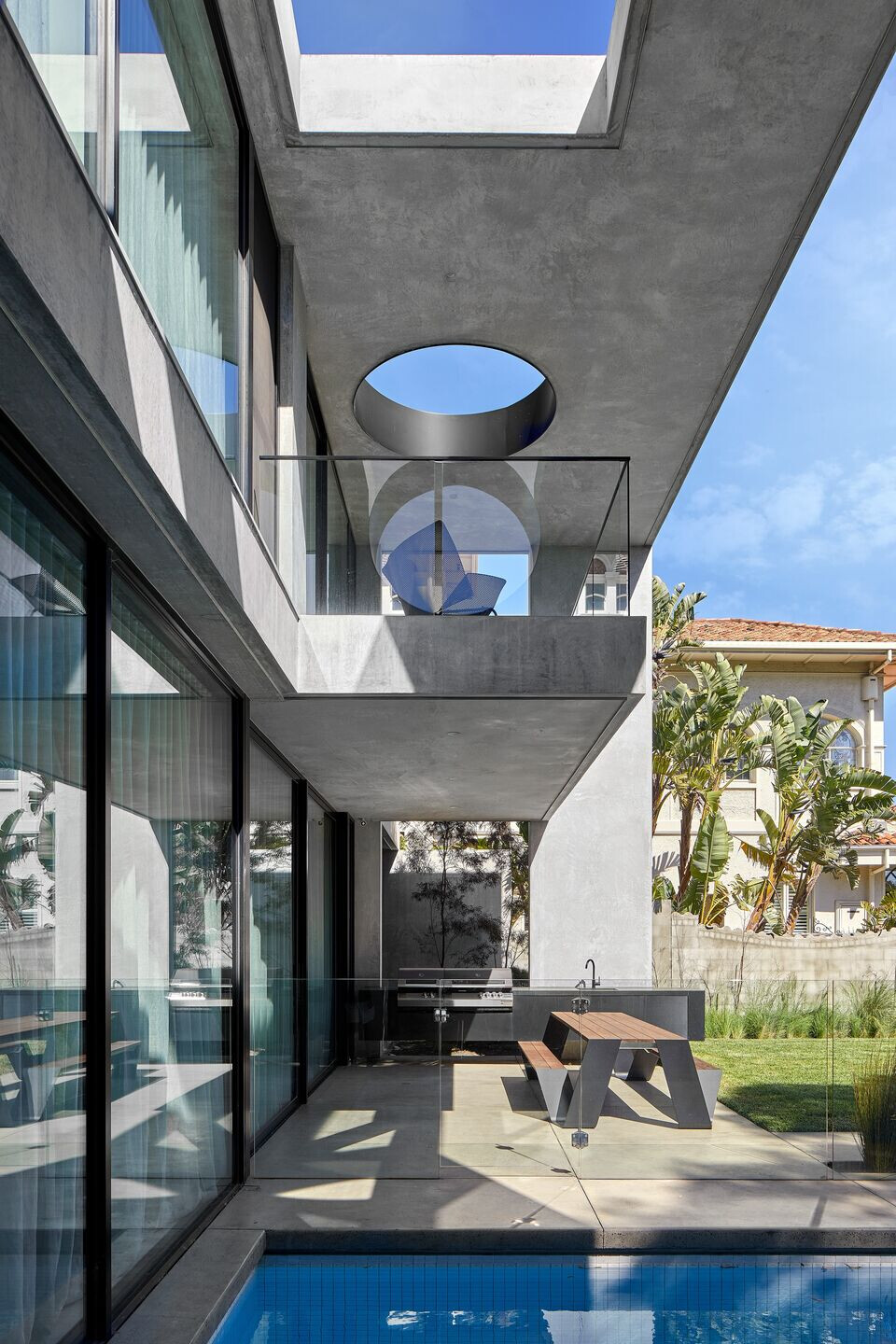 You hear the bubbling water of the pool. There's volume in the scale of the home, and there's volume in the weight of the home through the use of insitu concrete. It provides protection from the elements of nature and a sense of permanence, standing the test of time. At the North House, the concrete is exposed as an exterior focus on the façade, in a linear and bold manner, contributing to the home's visual character.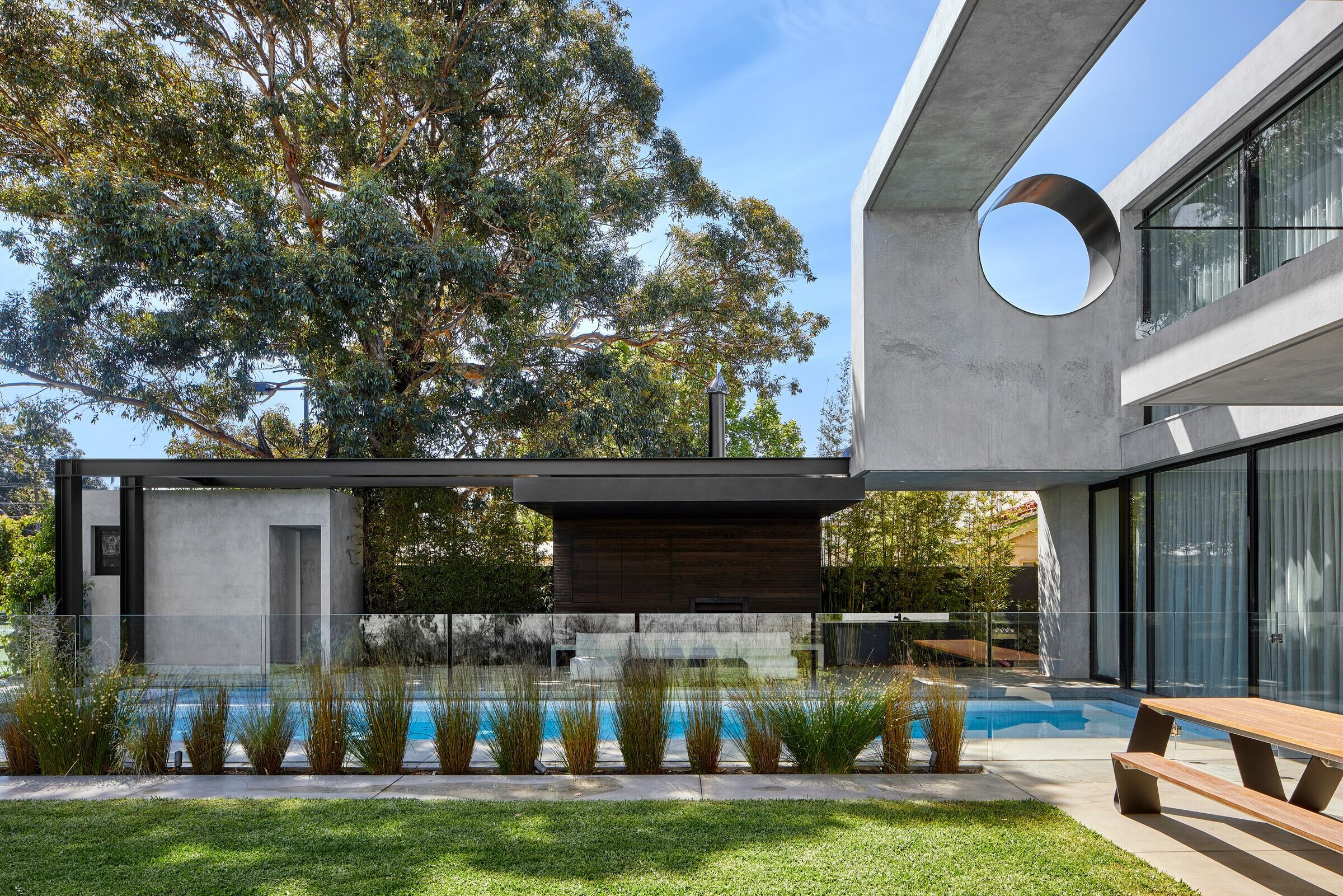 Incorporation of arches on the front façade with their balanced proportions essentially completed the home's visual character, which is, in essence, the client's character. A round theme that is carried through the home, through skylights and feature round shrouds completing the interstitial space on the northern façade of the home. Picture-framed moments. The heart of the home is the three-storey high spiral staircase, and each level and room that flows beyond, is an artery.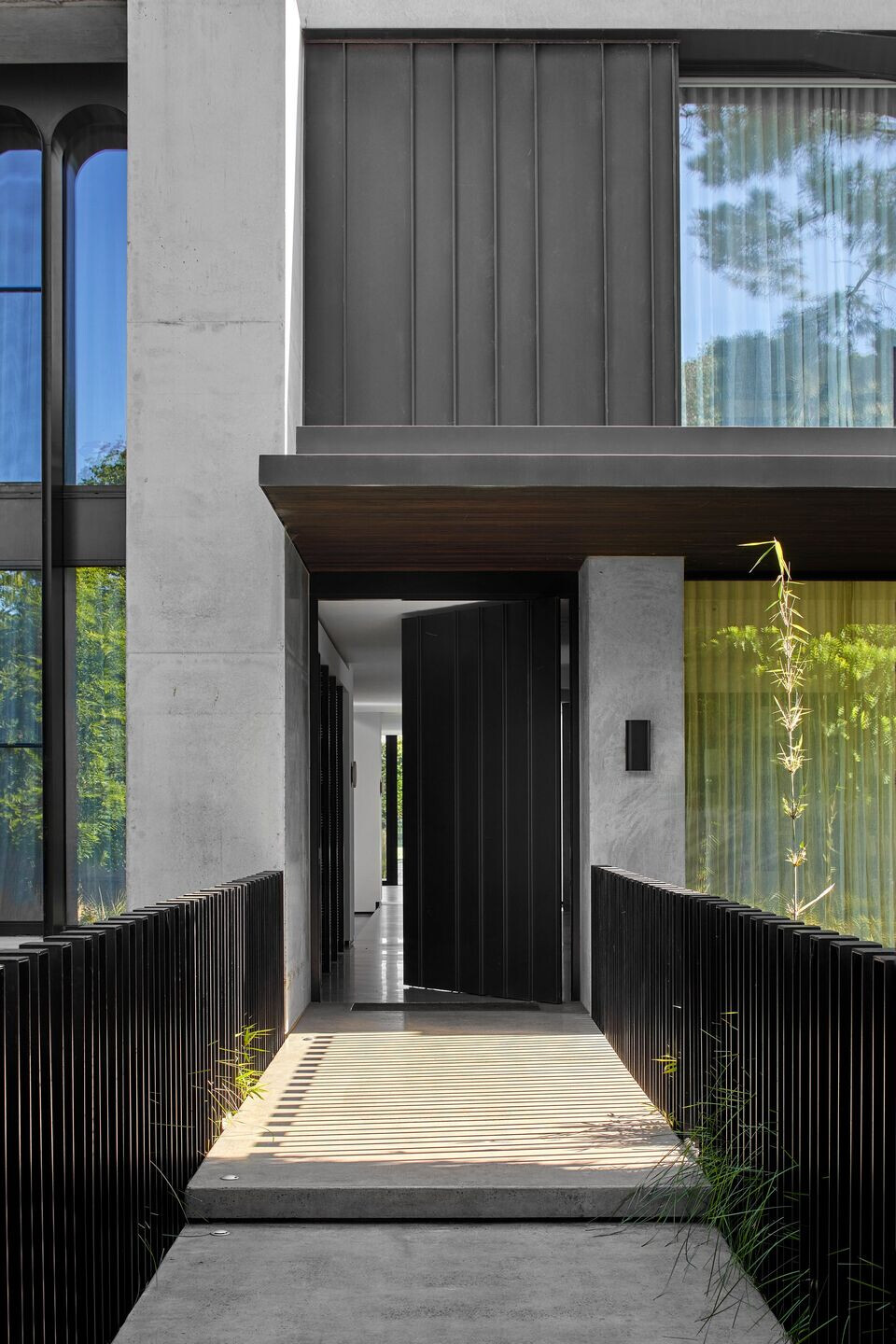 The circular geometry of the staircase symbolises constant motion. Day to day life between the ground and first floors. Internally, zones are articulated through vertical volume. The sunken Living Room is a special space. It steps down with a textural floor change, enhancing the experience of intimacy. The glazing is double-height. Timber cladding has been incorporated on the ceiling for a sense of warmth and enclosure.