What was the brief?
Private indoor spa center for private lessons in swimming and yoga with more than seven types of exclusive treatment rooms. SPA TAAJ: sauna, Turkish bath, indoor pool, relaxation rooms, seven treatment rooms. Zone of media entertainment.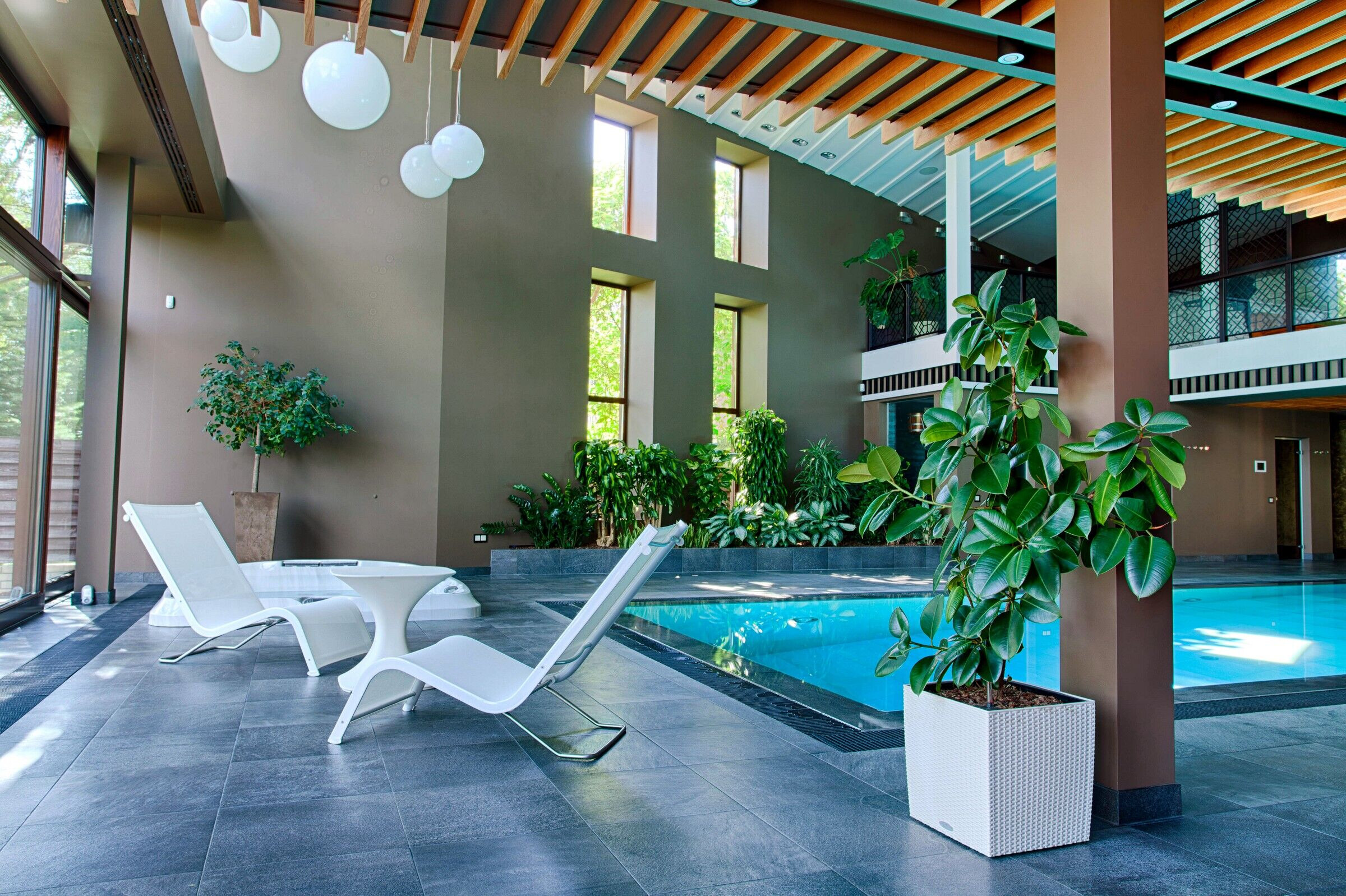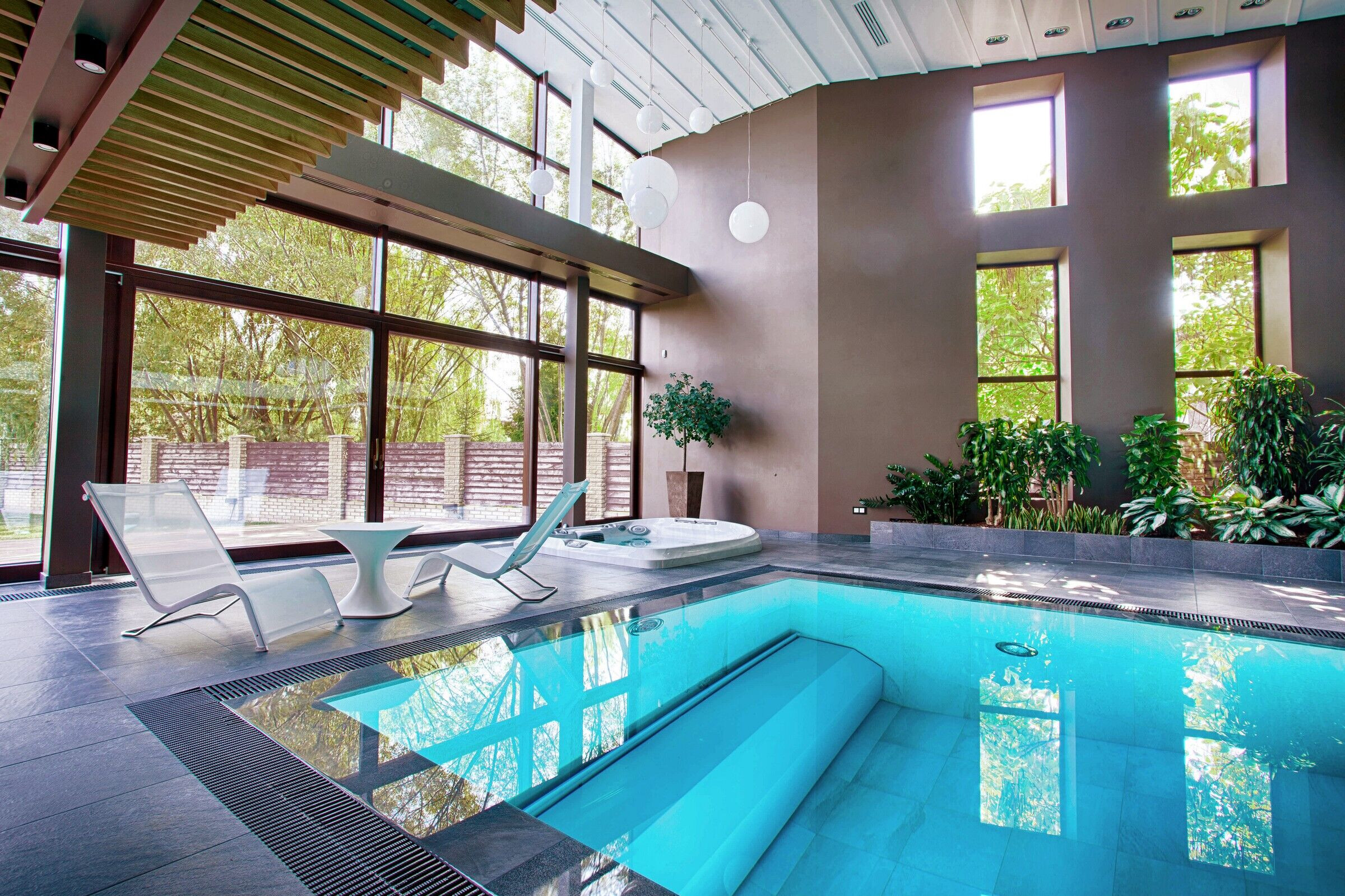 What were the key challenges?
RESEARCH ABSTRACT: In this project our team made a research and investigated the effect of wall finishing materials on the reverberation of walls and ceilings. In that unique project we defined the maximum size and height of the rib step for the best sound absorption.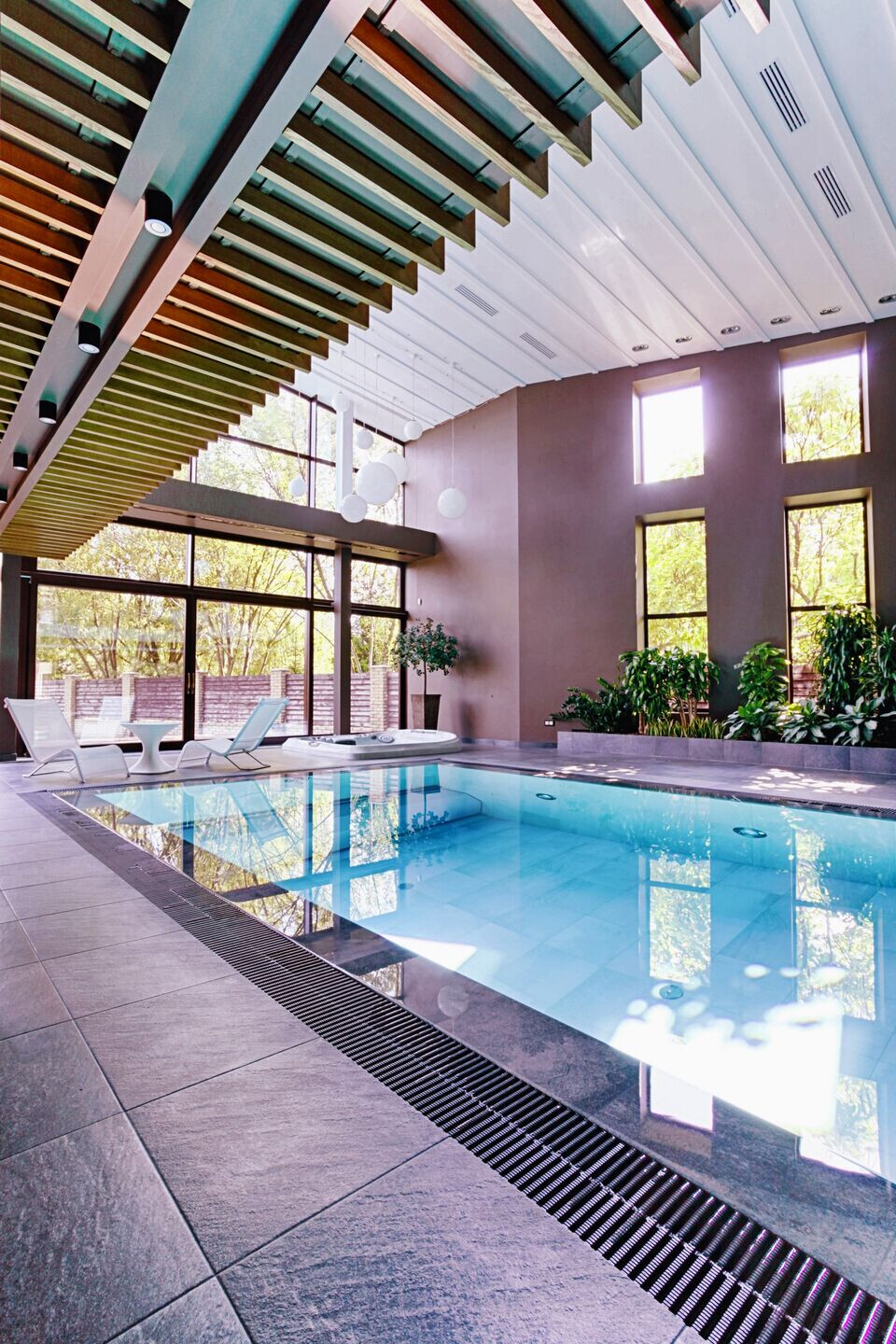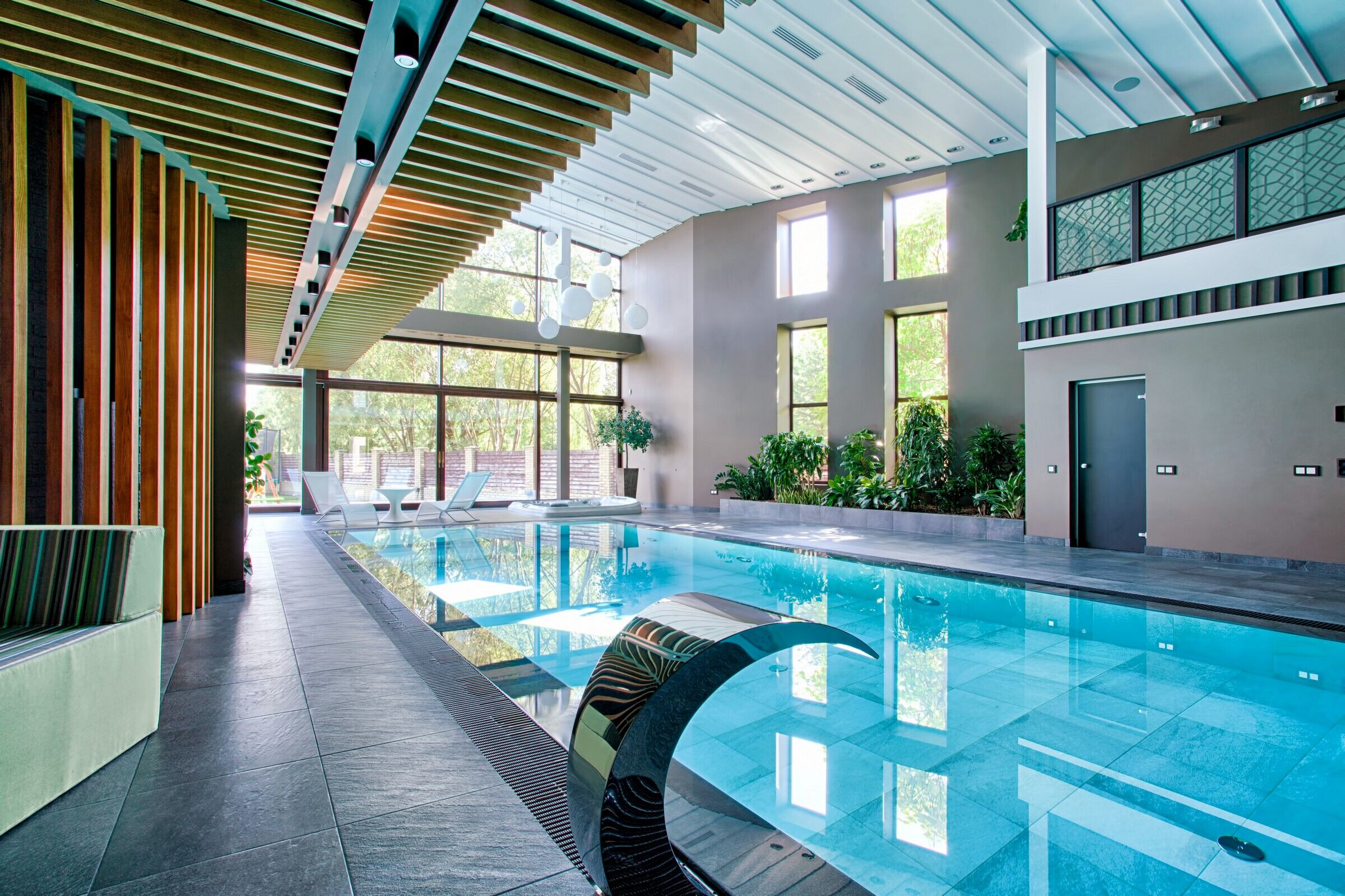 What materials did you choose and why?
IMPLEMENTATION: In the production of the SPA premises we used panels made of moisture-resistant wood. We have thought of and developed a unique Fireplace and APPlied (stabilized moss) framed by aged metal and a multifunctional place for storage of accessories for SPA. Finishing the floor and the pool is made of tiles. As you can see, the ceiling is covered with ribs to improve the acoustic properties of this large room.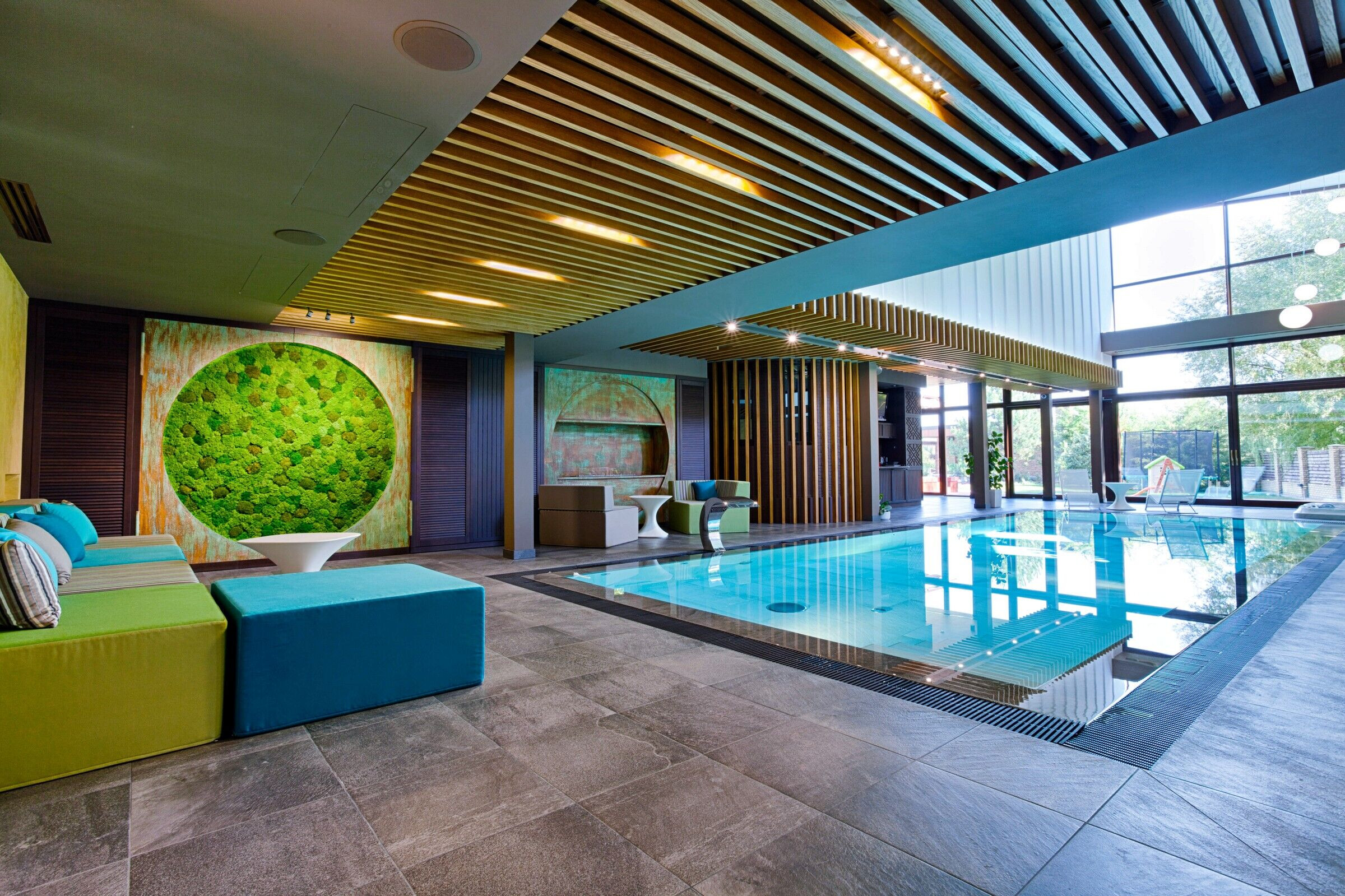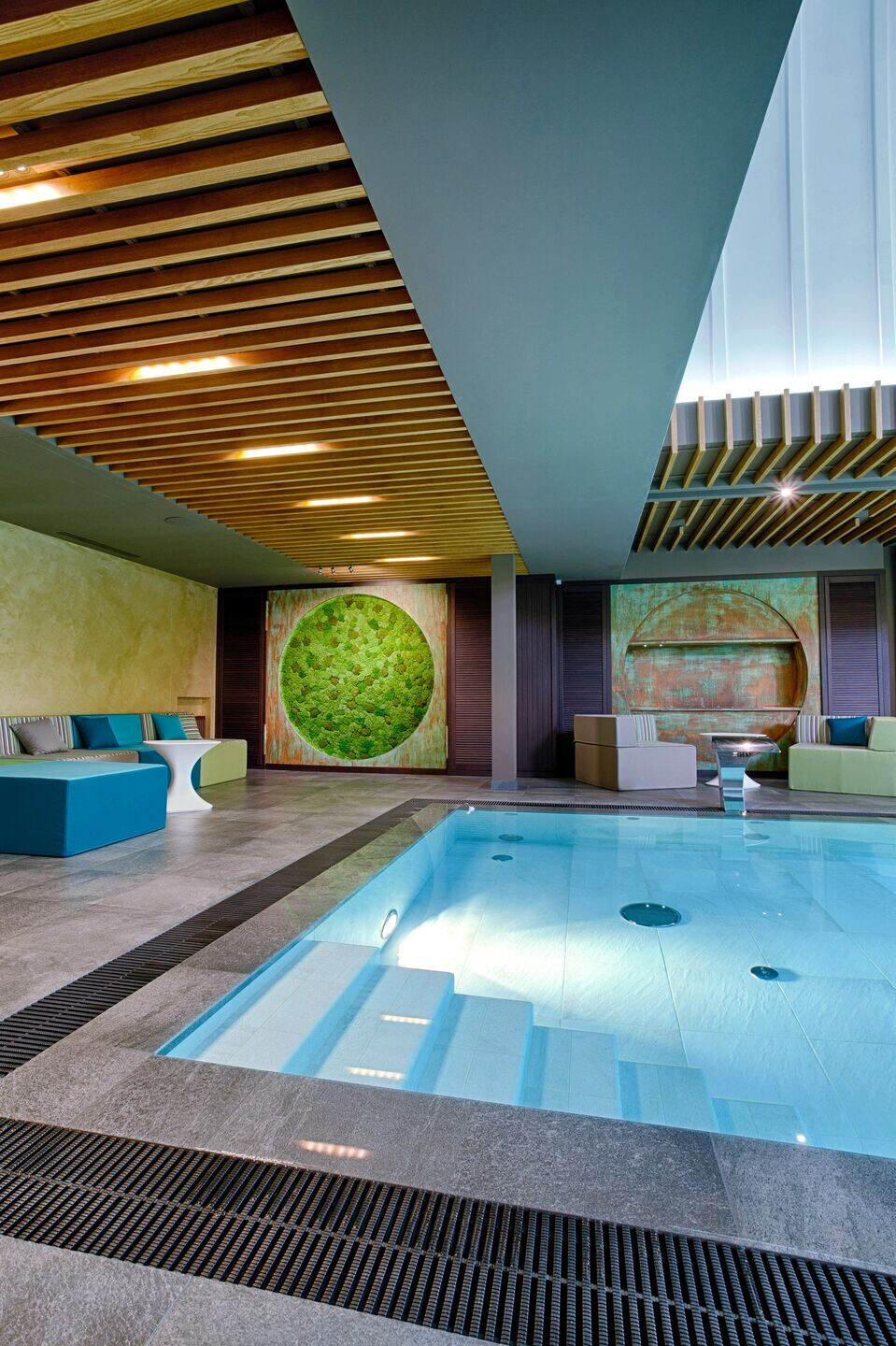 We are modern people living in a metropolis, we dream of seclusion and unity with nature. Our projected space is a comfortable ship placed in a beautiful natural landscape, the maximum unity of a person with nature leaving comfort and comfort always with oneself. It should be noted that the location of the object in Ukraine is the city of Kiev. In our latitude, winter lasts from 4 to 5 months a year. For this project we were inspired by the gardens of the city Guǎngzhōu. which are located in the south of China. Culture and attention to nature in China has greatly influenced our project.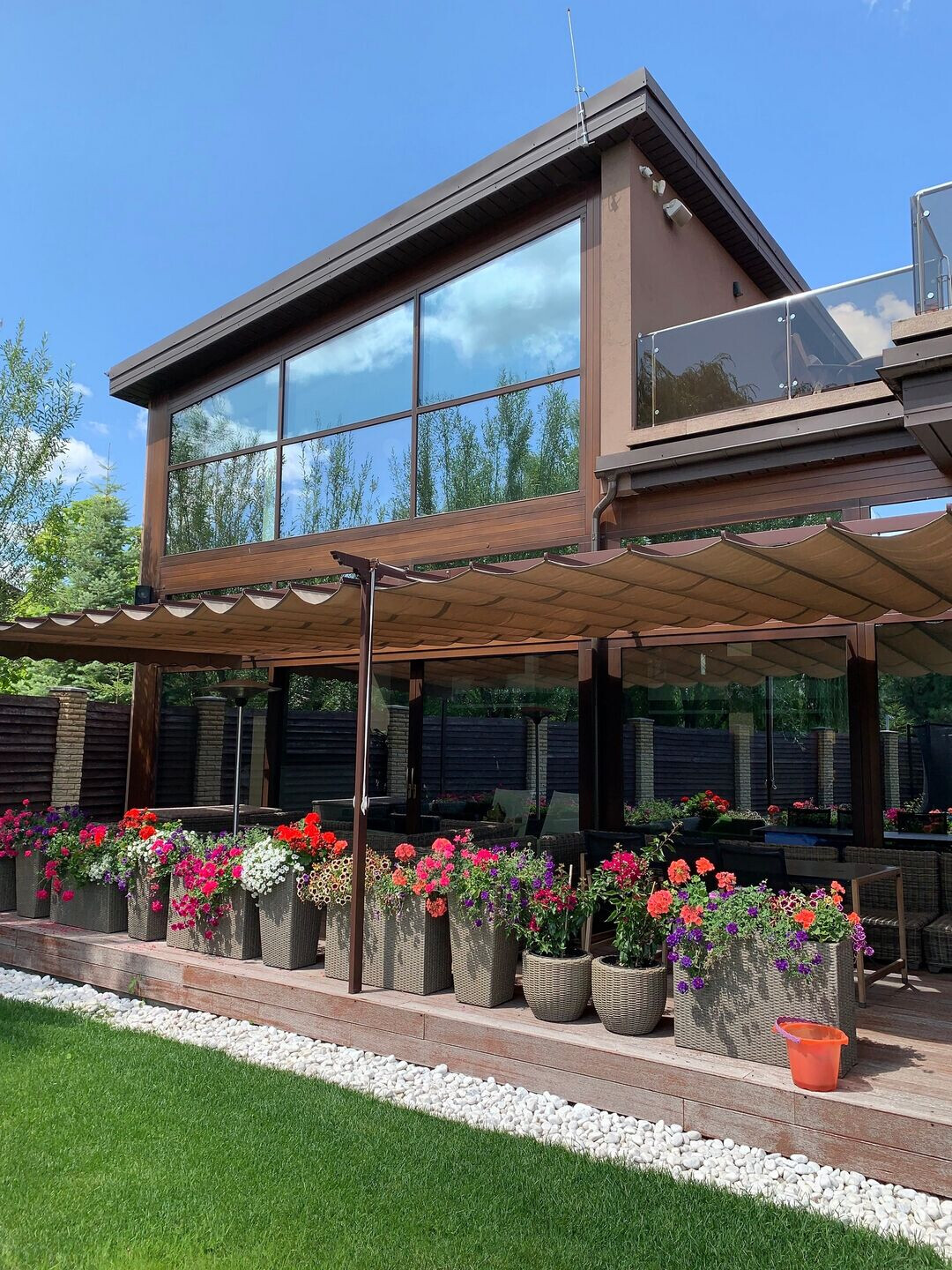 Material Used :
1. Facade cladding: REHAU HIGH-DESIGN SLIDE the facade is combined. Glazing. An effective sandwich. Plaster
2. Flooring: Swimming pool tiles.CERAMICA DESEO ESS.
3. Doors: wood, Product Resmus
4. Windows: Material wood, Product, REHAU
5. Roofing: Material Roofing sheet stainless steel, Product, (UAsteel)
6. Interior lighting: Material aluminum, Product, NOWODVORSKI 84949