The designers were faced with the task of creating a design project for a premium class department in a new style without reference to the existing corporate style. At the same time, it was necessary to invest in a fixed budget and tight deadlines.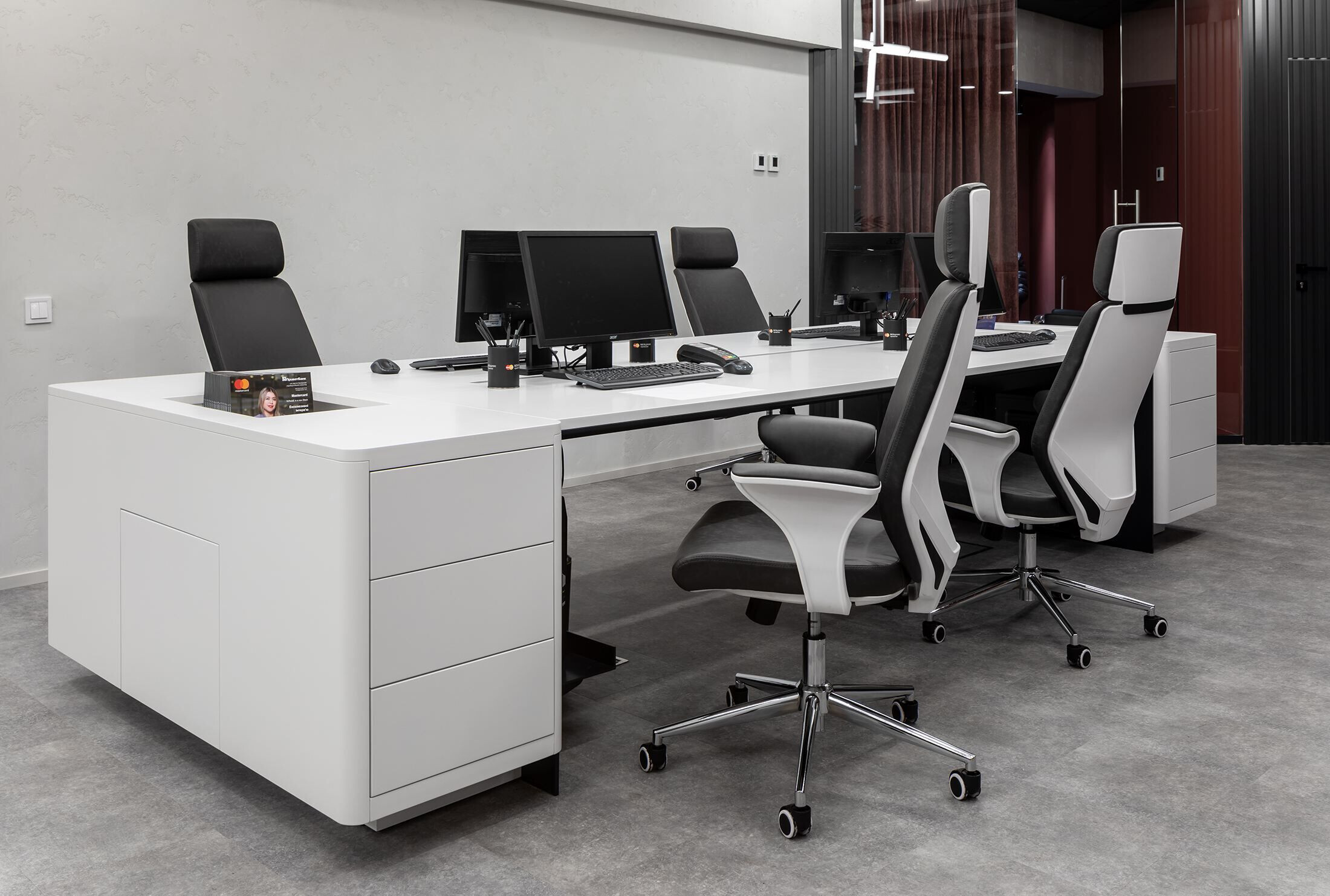 Initially, it was a small space in Shell & Core condition on the first floor of the IQ Business Center, practically without natural light and with a lot of transit utilities. The basis of the project: the most extensive and very bright space of the client area, at the same time austere and cozy.
Since the client did not limit the designers in creative searches and was open to suggestions, the team developed an alternative layout. By combining the managers' area with the waiting area, ZIKZAK managed to double the area of the client area and create a fairly large space in which to spend time pleasantly. All other rooms were placed in a recess along the outer walls, which made it possible to give the central space a representative look.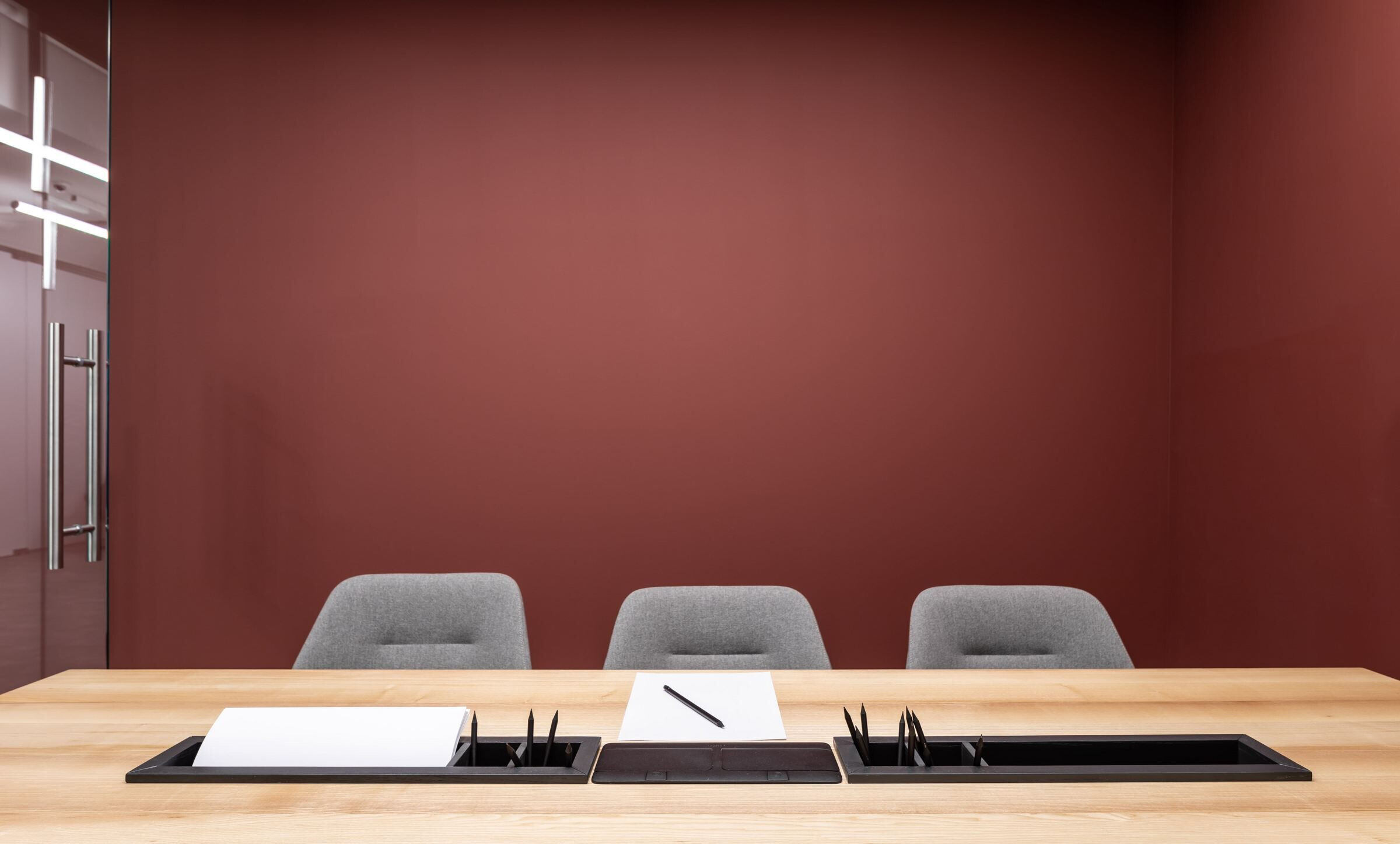 The meeting rooms are located behind all-glass partitions with curtains that separate the room not only visually, but also acoustically: dense fabric absorbs sound and enhances the sound-insulating properties of the partition. In the interior of the bank, luxurious burgundy color inserts were used against a strict monochrome background.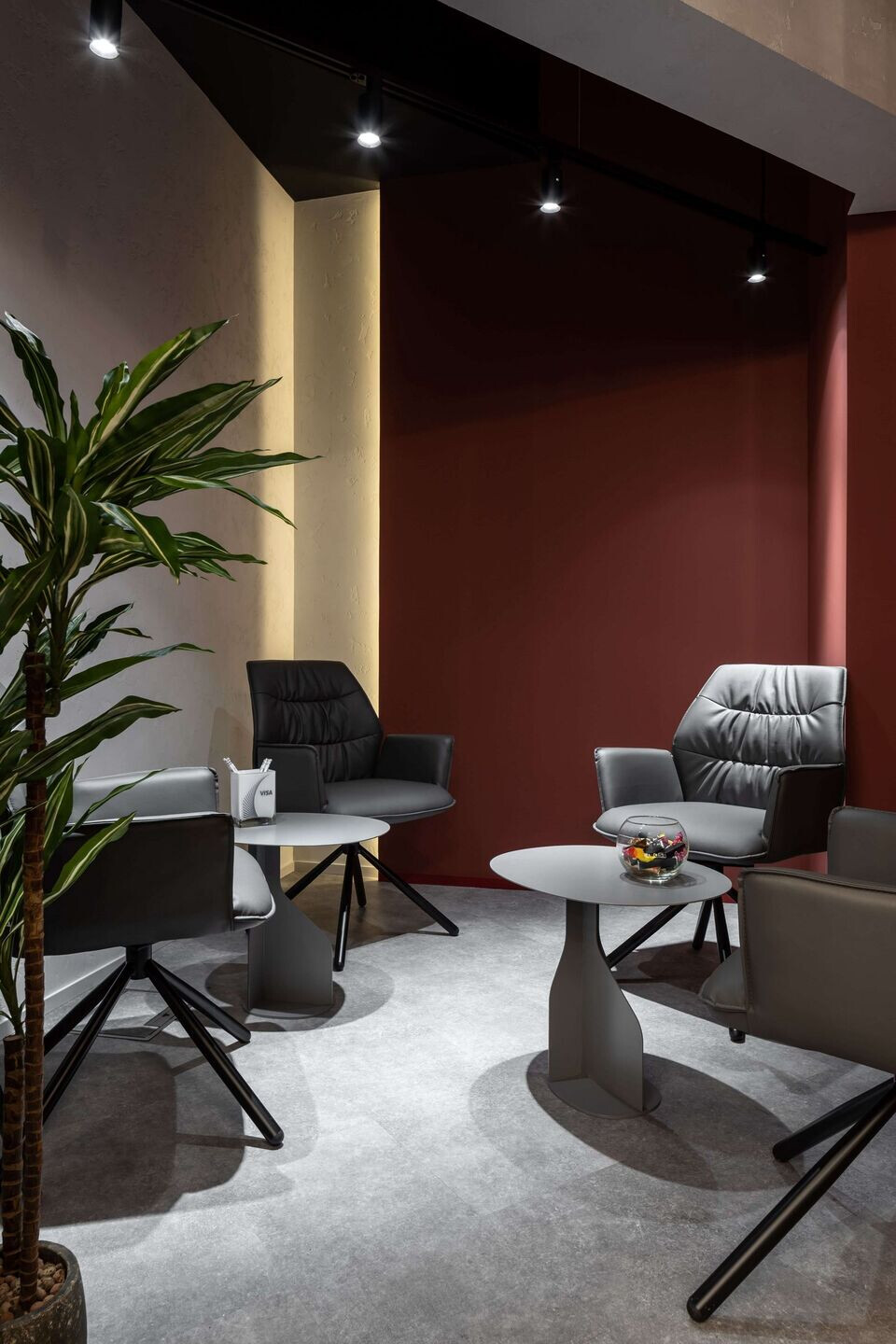 Although the color is not corporate, the client agreed to use it in order to emphasize the high status of the premises. At the same time, it is impossible not to note the complete absence of the corporate green that is familiar to everyone. It was not an easy decision, but it also takes the department out of the ordinary and accentuates its new format. The customer turned out to be ready for radical transformations, which made it possible to rethink the logo above the waiting area.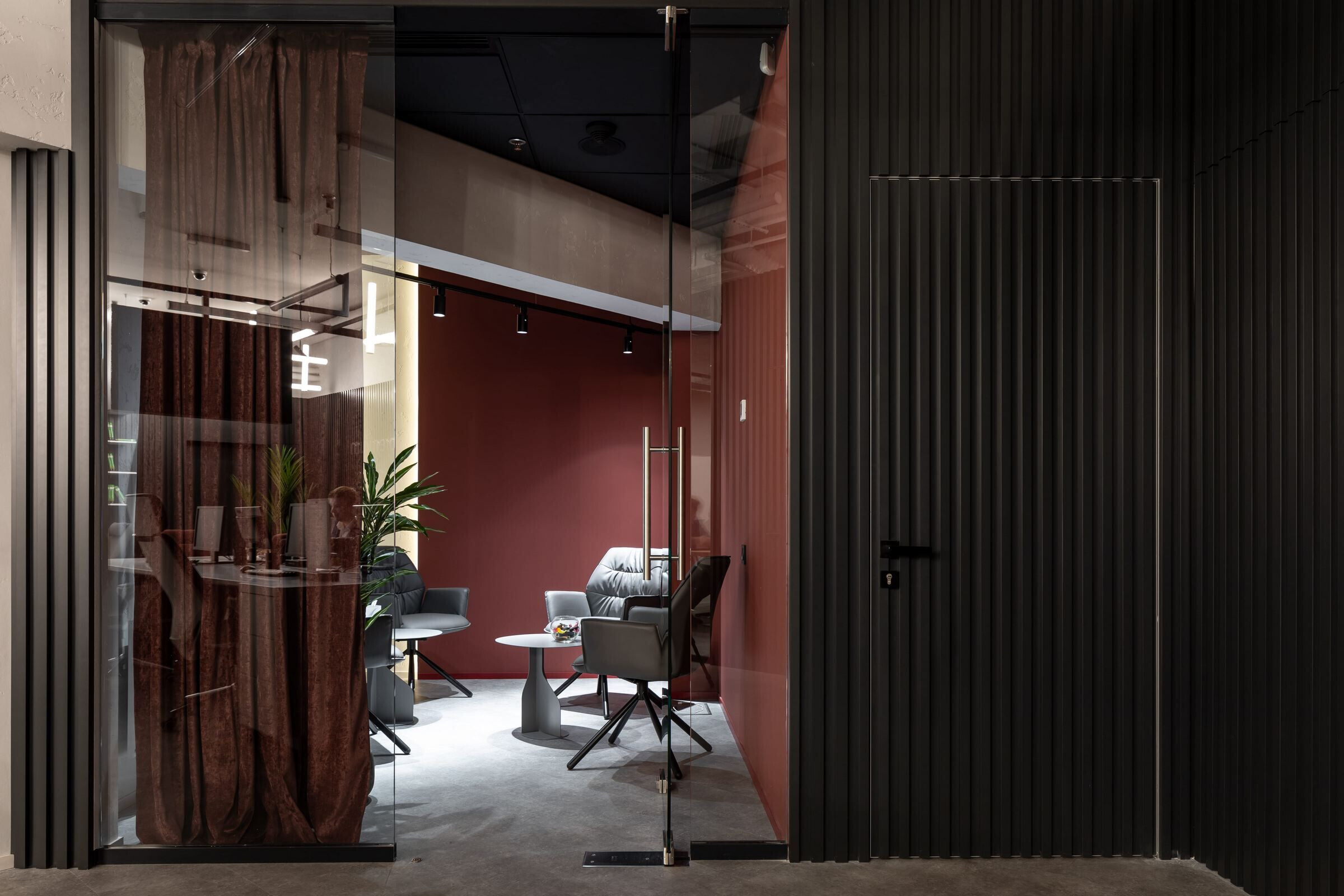 The designers have made the image more laconic, using a modern thin font and metallic surfaces. The lighting solution was no less important for ZIKZAK. They compensated for the lack of natural lighting with a structure of vertical and horizontal light tubes, collected in several groups of clouds. As a result, ZIKZAK has managed to achieve a comfortable level of warm lighting.