PRA Health Sciences (PRA) is an organisation that conducts research into new medicines. The building is situated at a complex location right next to the Martini Hospital.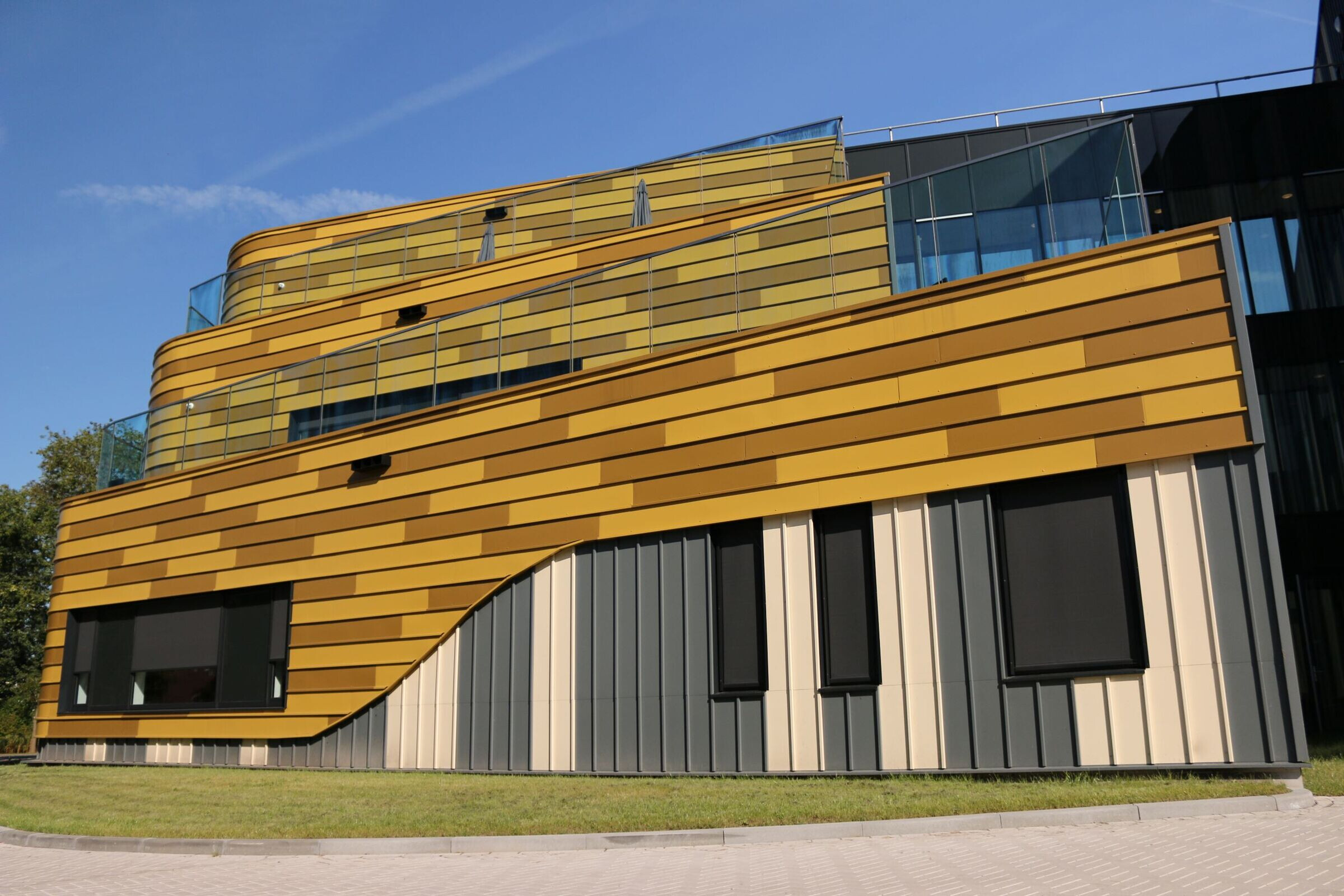 The two buildings, the PRA Health Science centre and the Martini hospital, are connected by means of an air bridge.

The building houses clinics (approx. 3,000 m², 90 beds), laboratories (approx. 1,650 m²), a GMP pharmacy (approx. 350 m²) and offices (approx. 3,300 m²) for approximately 200 employees.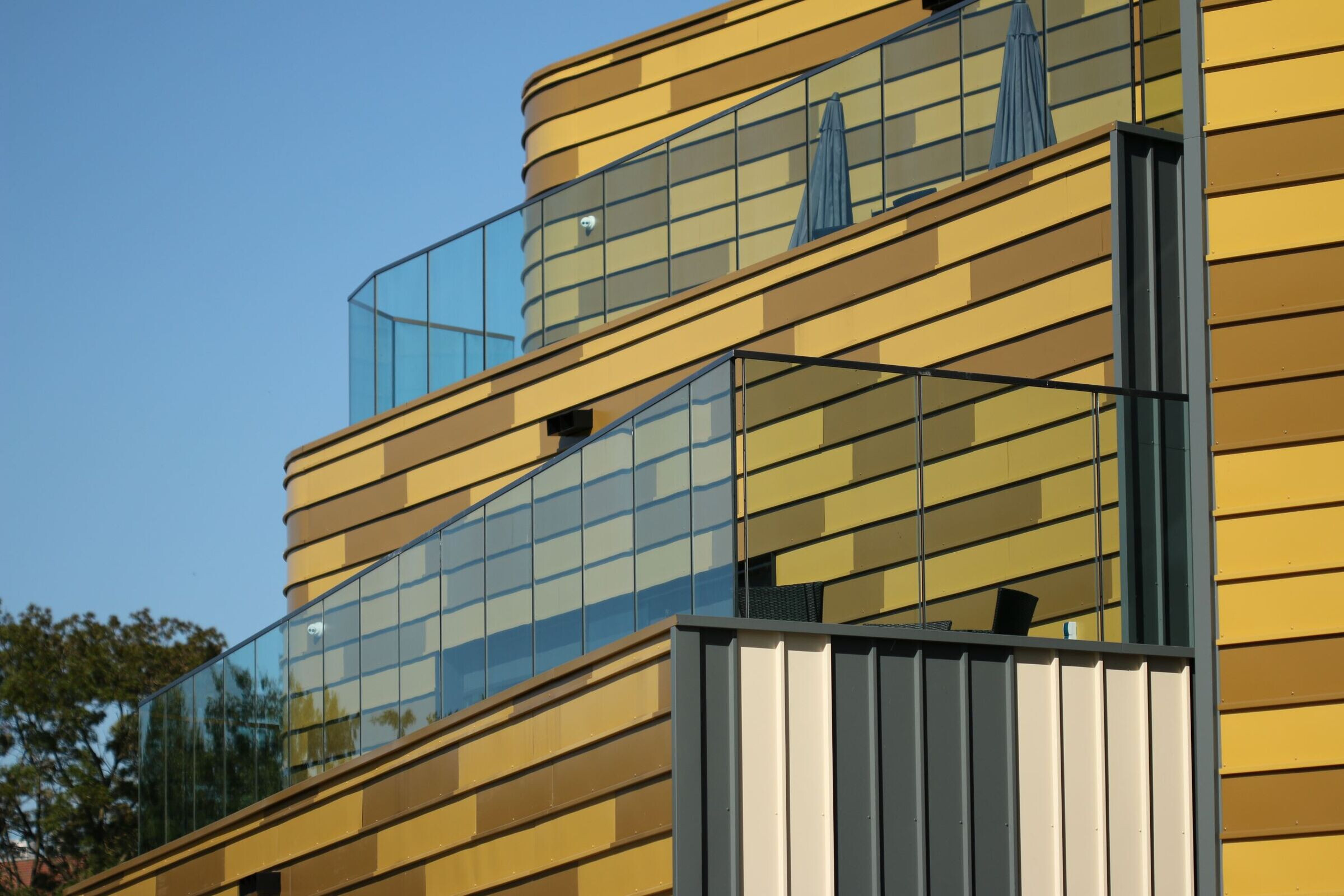 Besides the various rooms, the building has an outdoor terrace and an inner garden.
Because fire resistance, air tightness and insulation play a very important role in this building, a choice was made for a construction from prefabricated concrete elements. The façade substructure was installed separately with insulation, after which the metal façade profiles were custom-mounted.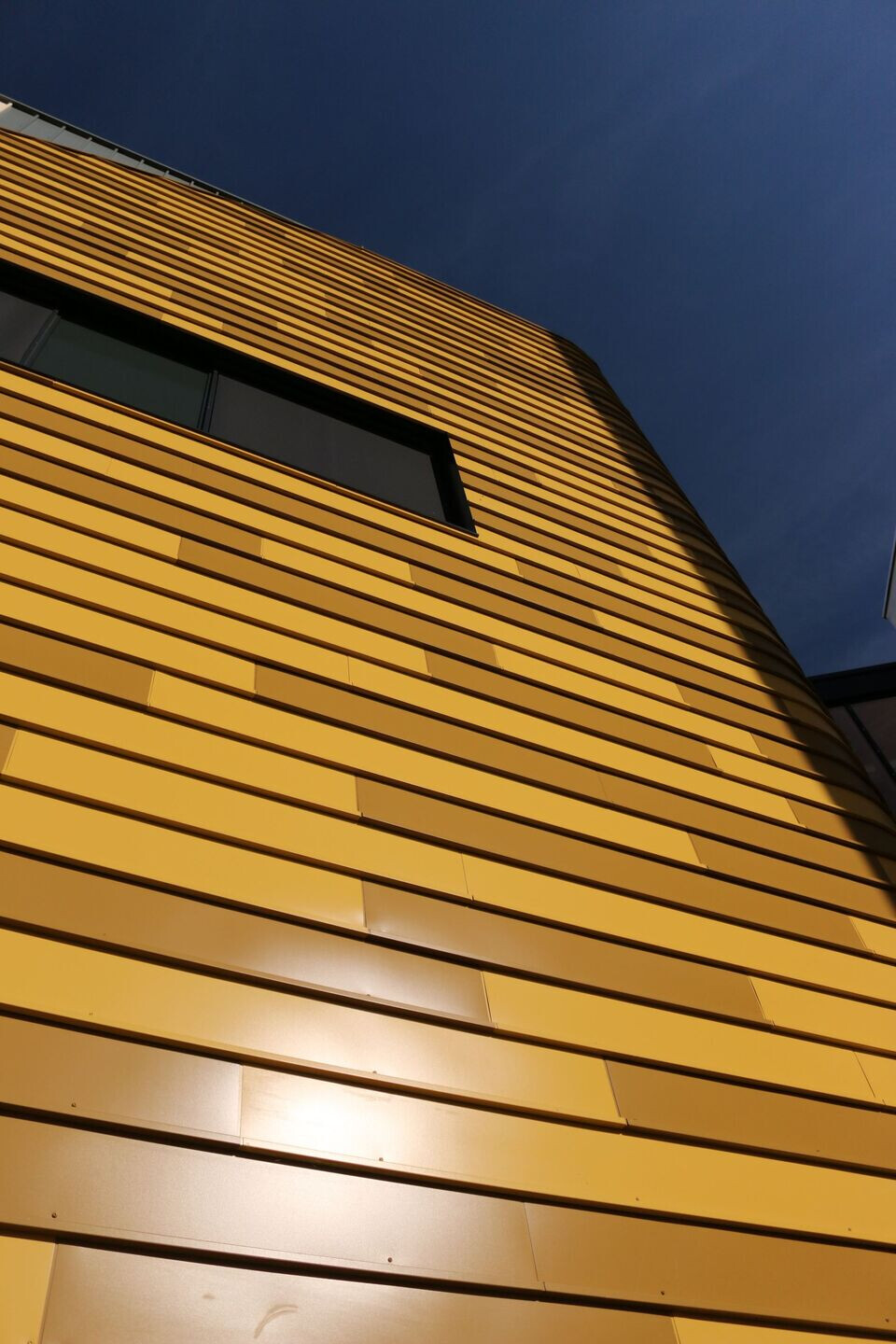 The metal profiles were hand-made by ArcelorMittal Construction's Specials department in Tiel.

The horizontal profiles, outer shell of the building, consist of the two colors Ral 8000 (green/brown) and Ral 1024 (ochre/yellow). The vertical profiles have the colors 6115 (vanilla) and 6798 (grey tint) and are located on the inside around the inner garden.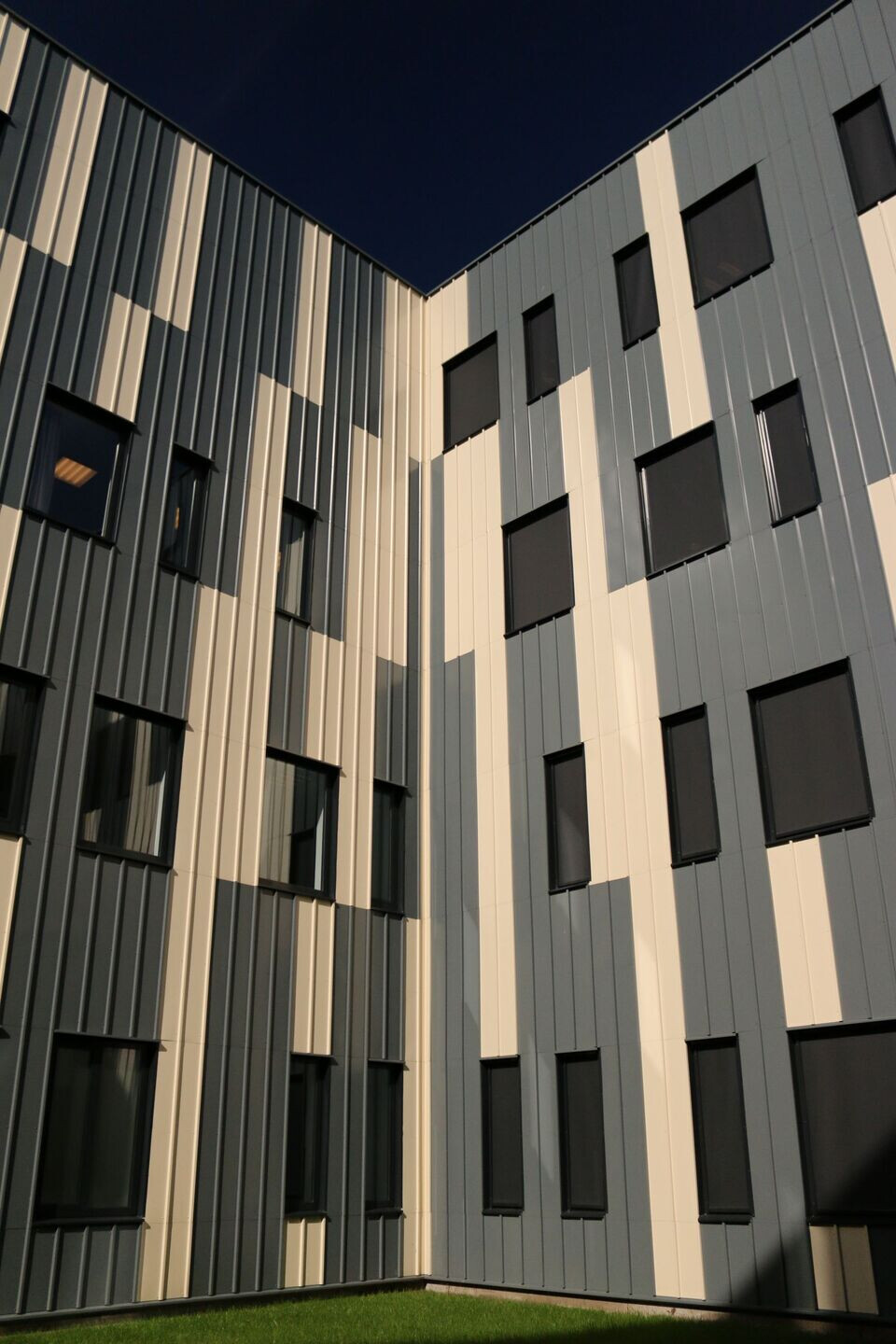 To give the façade an exceptional lifespan, a Hairexcel coating based on a 60mu polyurethane coating was chosen.
PRA International Client
Design Grunstra Architects
BAM Utiliteit bv, Groningen
Engineering & Installation Bijlbouw BV
System: custom-made profiles
Installation: vertical and horizontal including finishing pieces
Coating Hairexcel
Colours: 6115 / 6798 / 8000 / 1024