FGR Architects has brought the best of simple, minimalist design to Wildcoast Road, Portsea, by creating a rectangular module home that effortlessly stands out amongst the establishment. The design is meticulous and considerate where upon first look, the family residence appears to be floating, as it sits perched on a crest.
The unique land typology allows for a six-metre cantilever with the land gently cascading away. The true beauty of the home though is experienced in the journey of arrival. Cars must navigate a 'battle axe' layout from the surrounding parkland, moving through a pear tree-lined driveway before finally walking up a definitive trail of stone steps to the front door.
Once inside, a clean and comfortable atmosphere is immediately apparent. The sun-protected sitting area within the central module is made from a frameless glass wall, creating an overall transparency and allowing the home to breathe from one end to the other. One half is a living space complete with an open, glazed facade, and the other, a private space that hovers above ground housing three bedrooms and two bathrooms.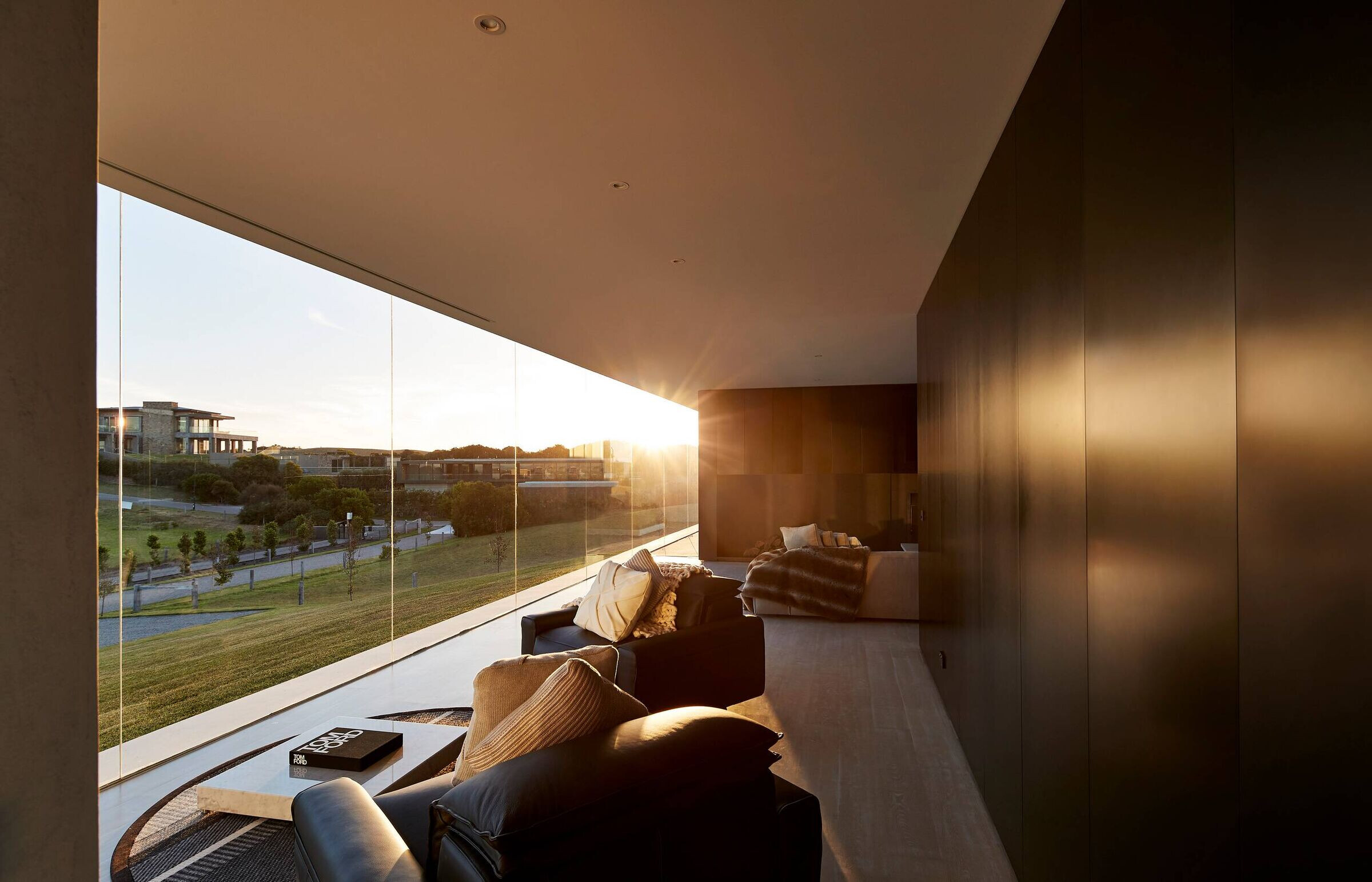 A pure, simple palette has been used to create a timeless elegance across the 340sqm home, with internal renders carefully selected to match the exterior of the building.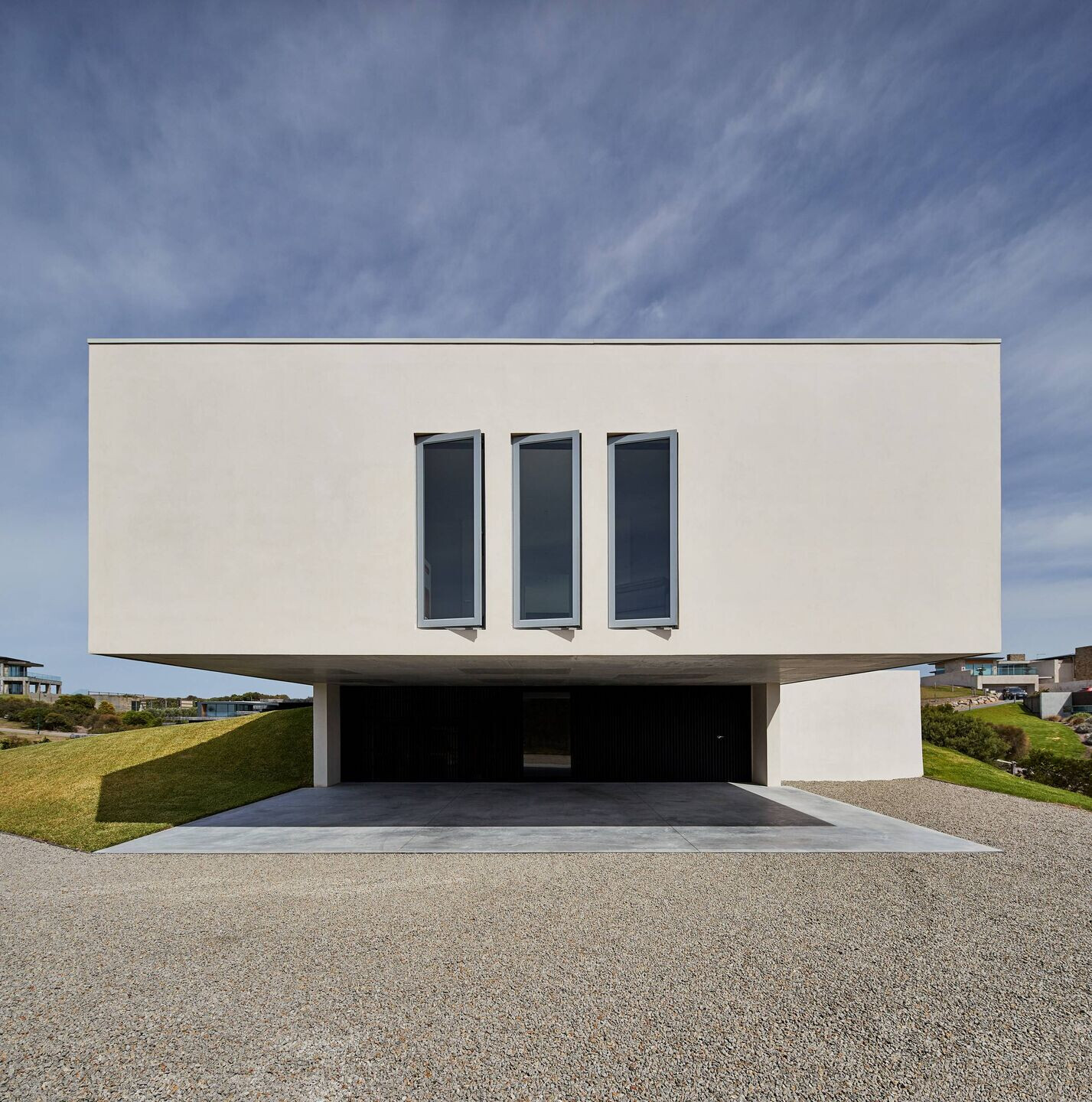 The bathrooms are created to mimic the external elements and create an illusion of showering in the outside environment. Large skylights let in generous amounts of sun creating a natural and organic atmosphere, once again complemented by dark joinery including black tapware and towel rail.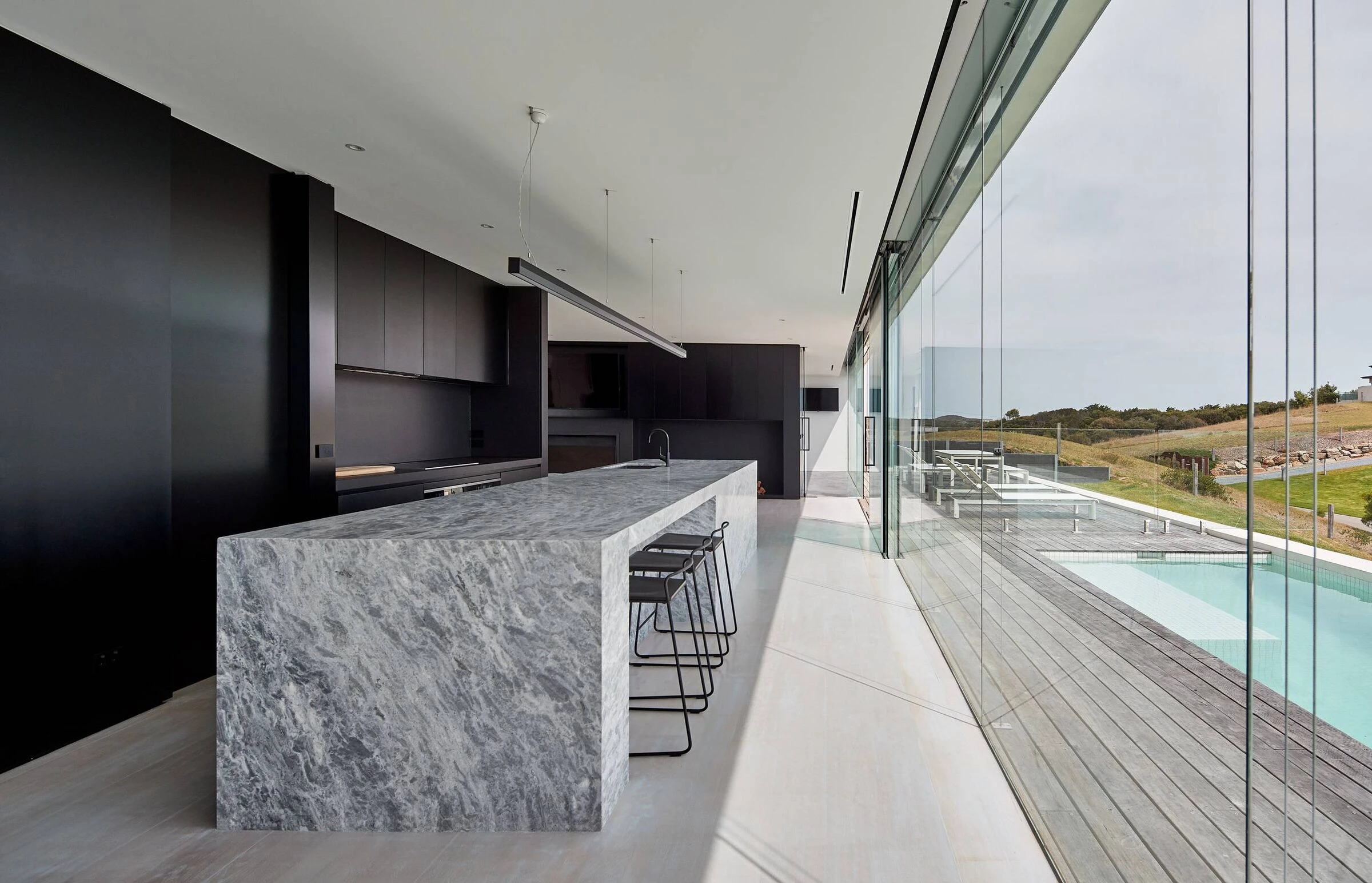 Considering the entry to the private part of the home, the kitchen is complete with a statement 5m long natural stone islandbench surrounded by dark cupboards and benchtops as well as prominent black tapware. The flooring is made of light timber that is complimented by dark, simple joinery. Flooded with natural light, the kitchen looks out to the swimming pool and beach through frameless 22.5 m glass panels, offering a comfortable place to take in the sweeping coastal views whilst enjoying an evening meal or morning coffee.