What was the brief?
Each year, the annual commission is selected via a two-stage national competition, in which architects or multi-disciplinary teams are invited to submit a design for an engaging temporary structure or installation to activate the NGV's Grollo Equiset Garden, one of Melbourne's great civic and cultural spaces.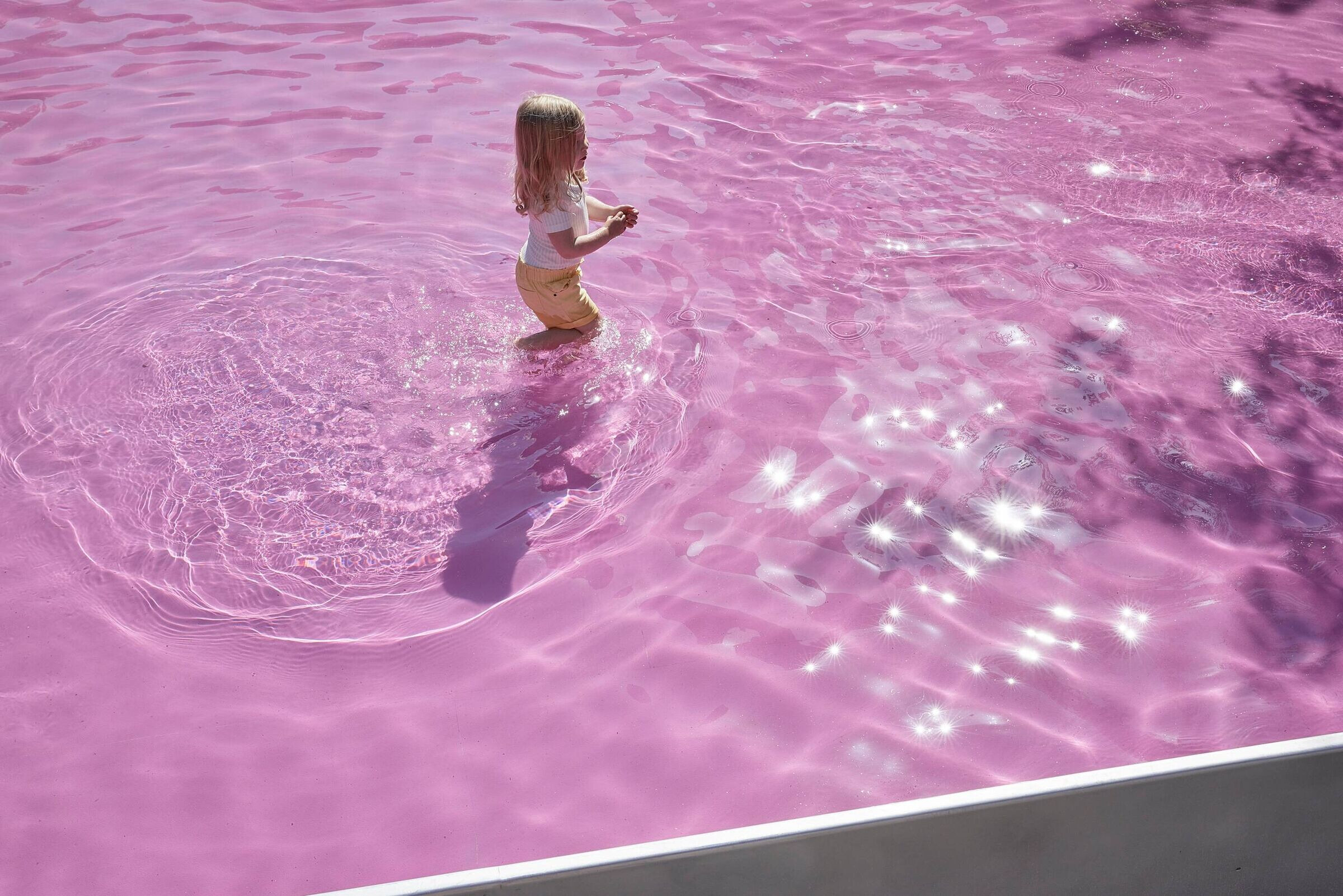 pond[er] is a joyful, vivid pink, aquatic installation created by architecture firm Taylor Knights, in collaboration with artist James Carey. Combining a pink water space that is evocative of Victoria's inland salt lakes, with gently colourful Indigenous plant landscaping, it is an installation that invites you to dip your toes into the water while reminding us of the importance of bodies of water as both a natural and cultural resource.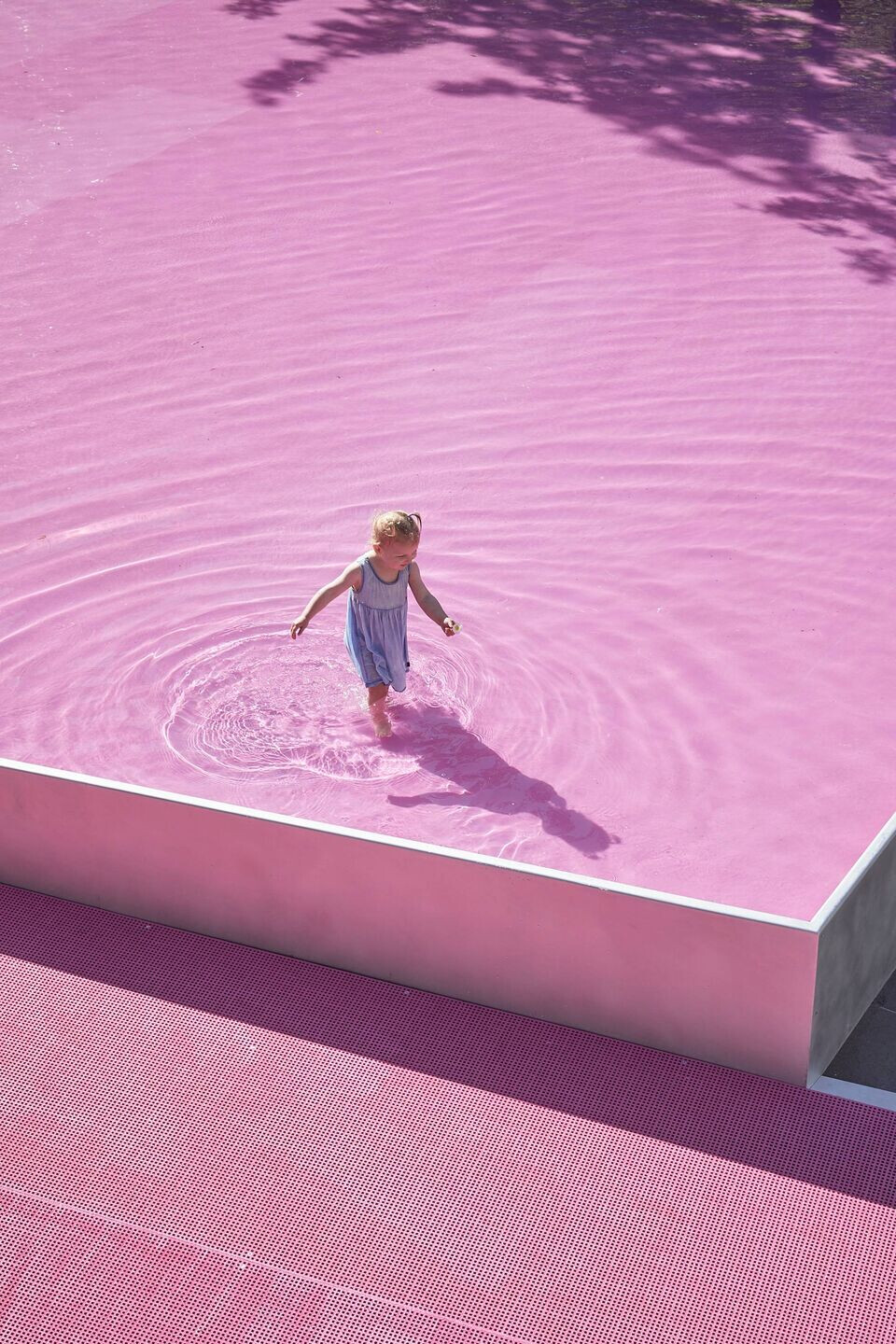 What were the key challenges?
One of the key challenges was how we thought and hoped visitors might interact with pond[er]. We felt that by interiorising the Australian landscape, pond[er] becomes a space for contemplation, conversation, connection, and play. The installation is designed to encourage moments of quietness; to sit and look in and ponder the temporal and material attributes of both water and flora.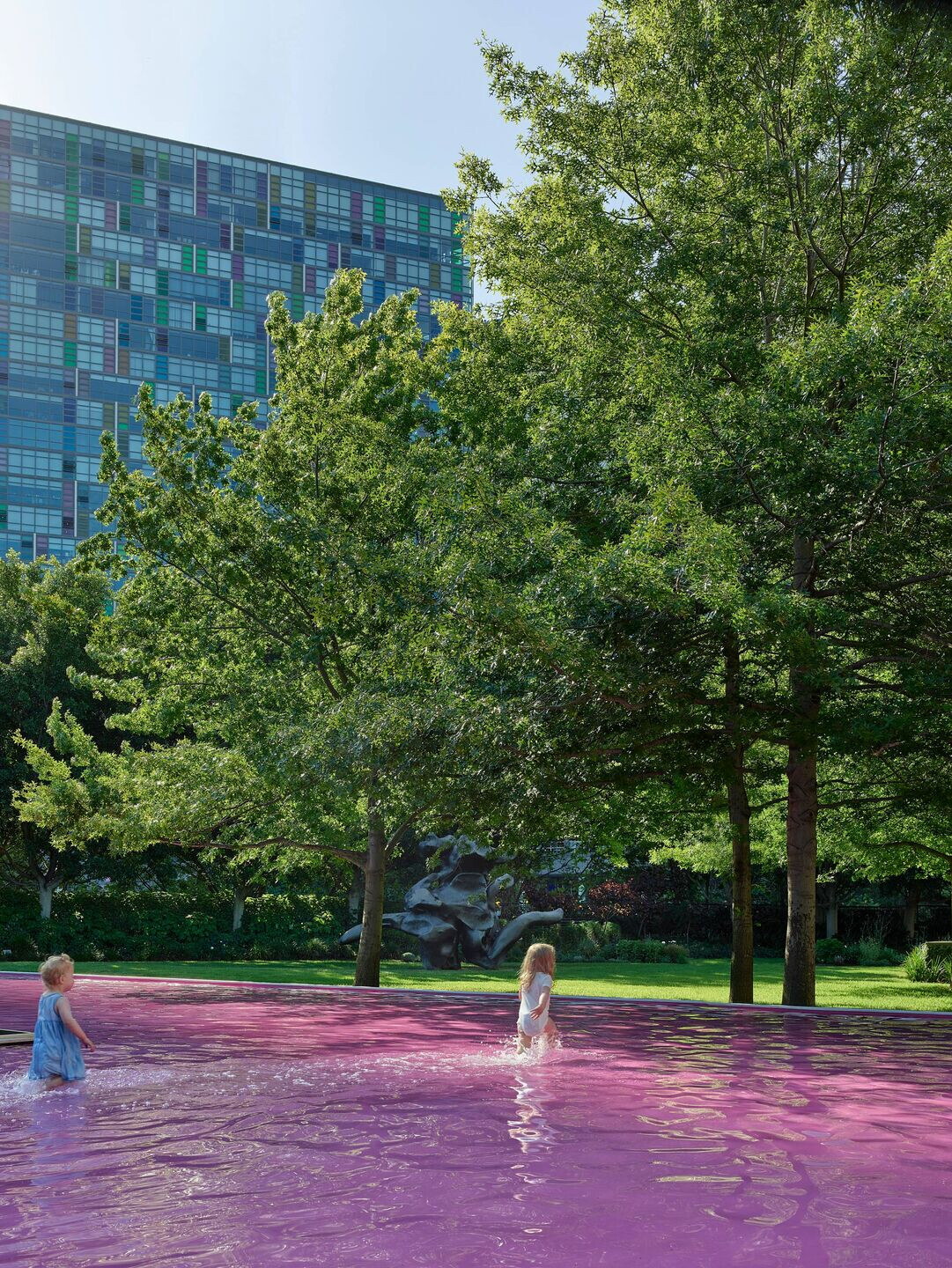 The platform to the side of the installation encourages moments of conversation and to project out; to discuss these notions, ideas, propositions, and provocations concerning our climate and biodiversity crisis.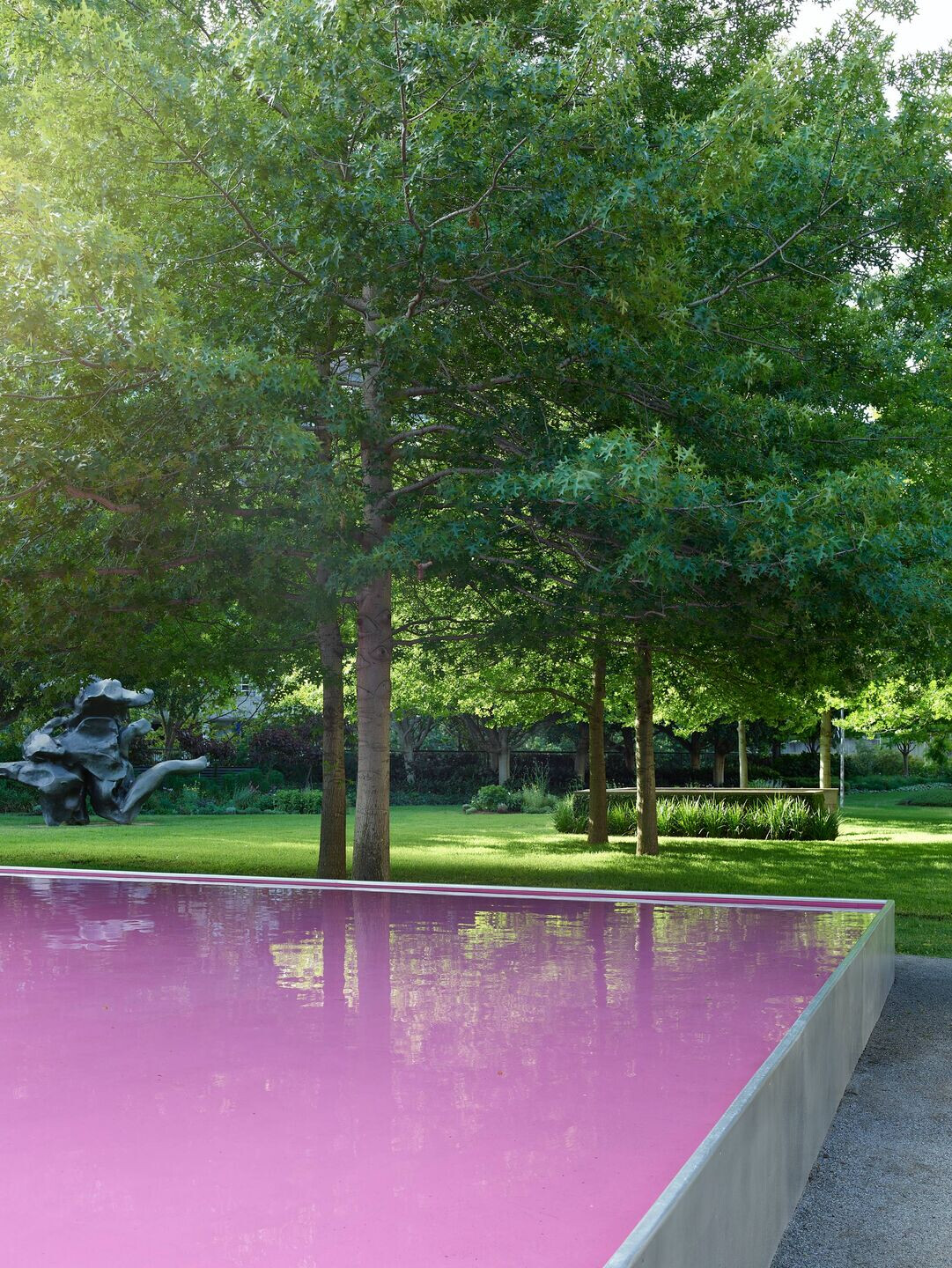 By moving into the pink pond, visitors directly engage with the materiality of water, allowing them to cool off during the hot summer months.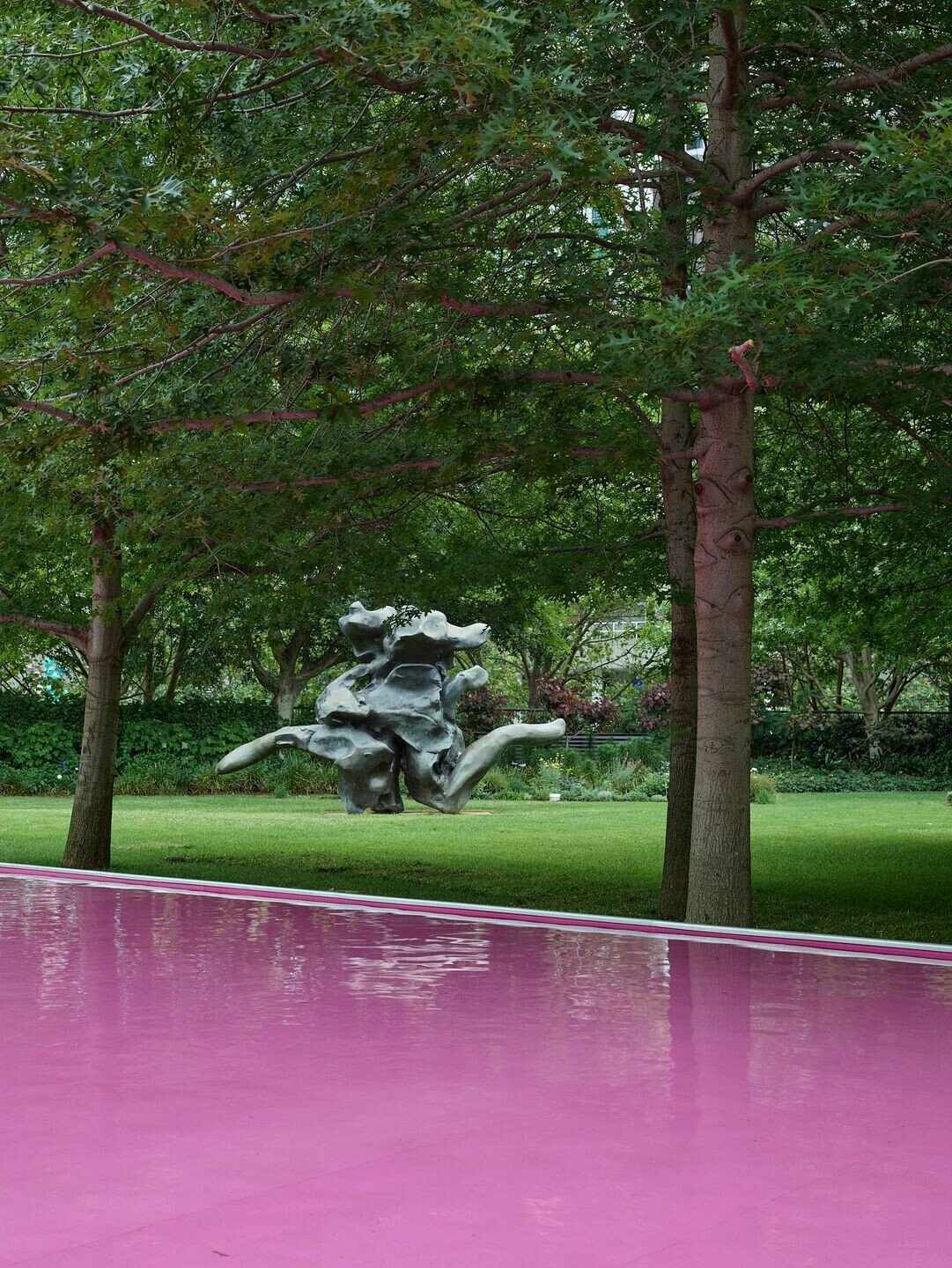 What materials did you choose and why?
The materials that have been selected for pond[er] are all ethically sourced and manufactured, to be distributed and used again by various Landcare, indigenous, and community groups. These materials have also been chosen as they are ecologically responsible, recyclable and used within our local landscape.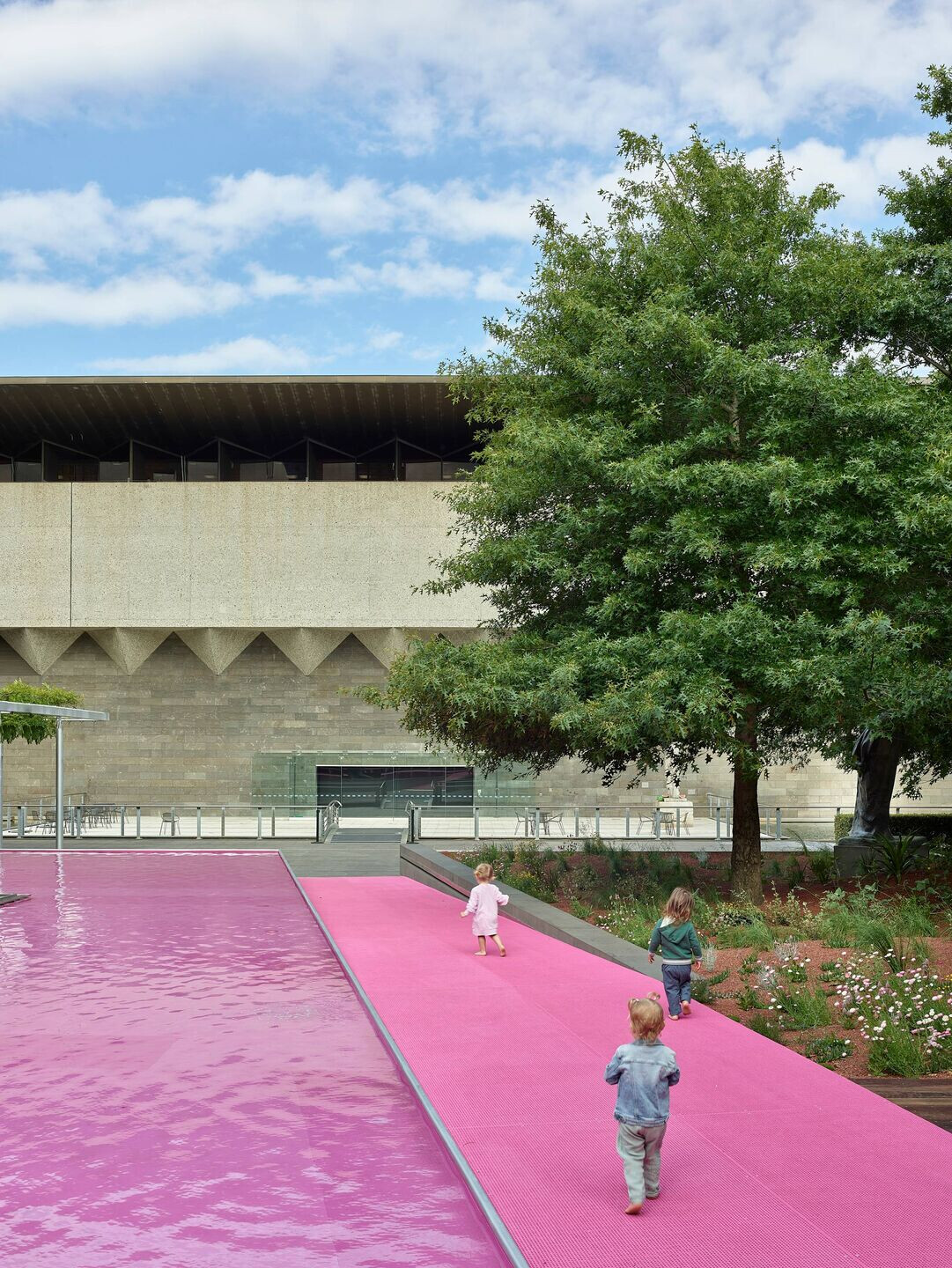 Our intention is that no materials within pond[er] will end in land fill. We have been working specifically with the Willum Warrain Aboriginal Association, Victoria, who will utilise some of the materials from pond[er] in an upcoming landscape project; These Are The Projects We Do Together, a Melbourne based interdisciplinary design studio that focuses on education and experimentation across their projects and sites.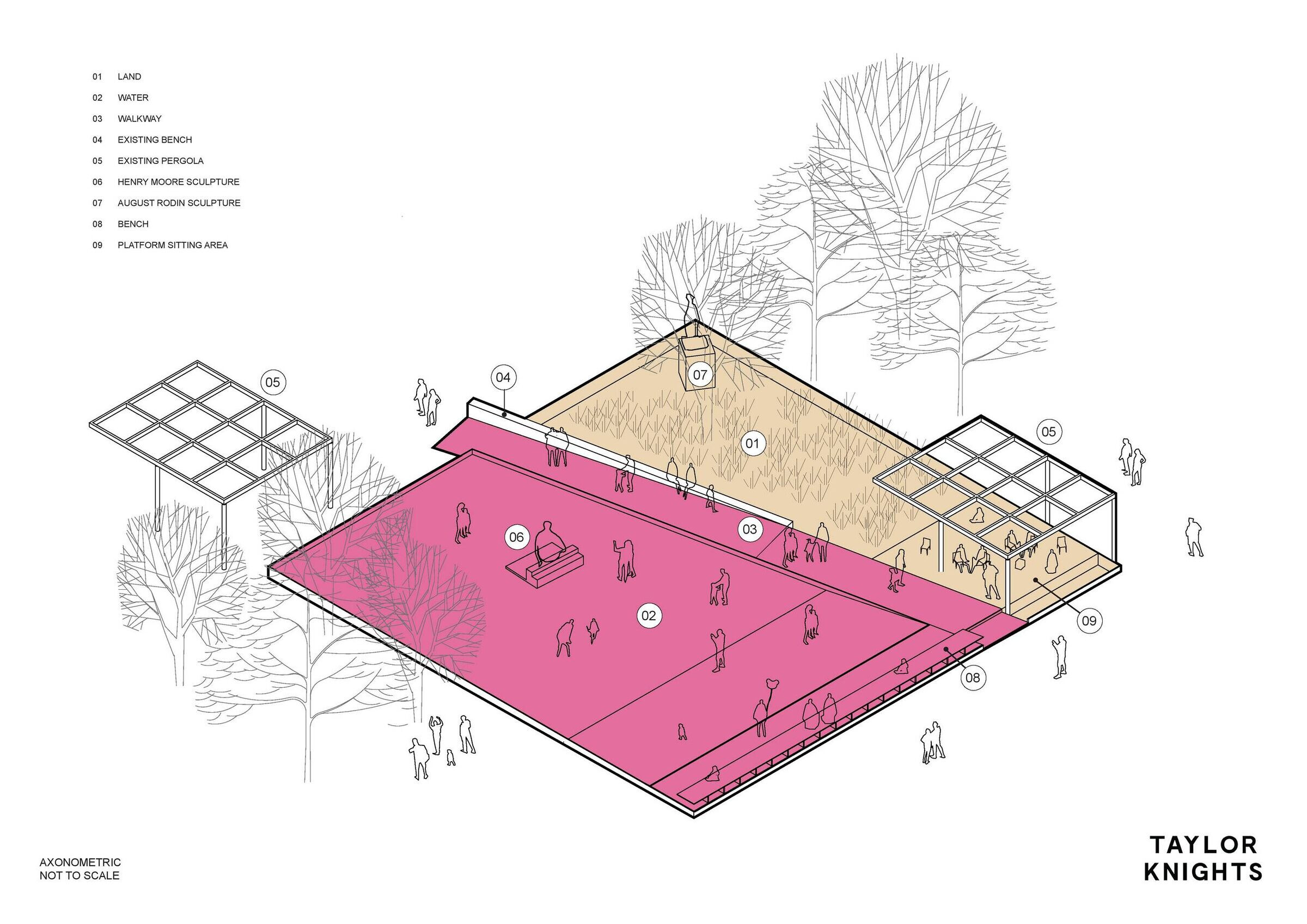 Materials from pond[er] will be taken to their ongoing project, The Quarry, a rehabilitation landscape project set in a sandstone quarry in The Otways, Victoria; Ben Gilbert from Agency of Sculpture, who will utilise materials from pond[er] in an upcoming regional and civic sculptural project, collaborating with disadvantaged youth.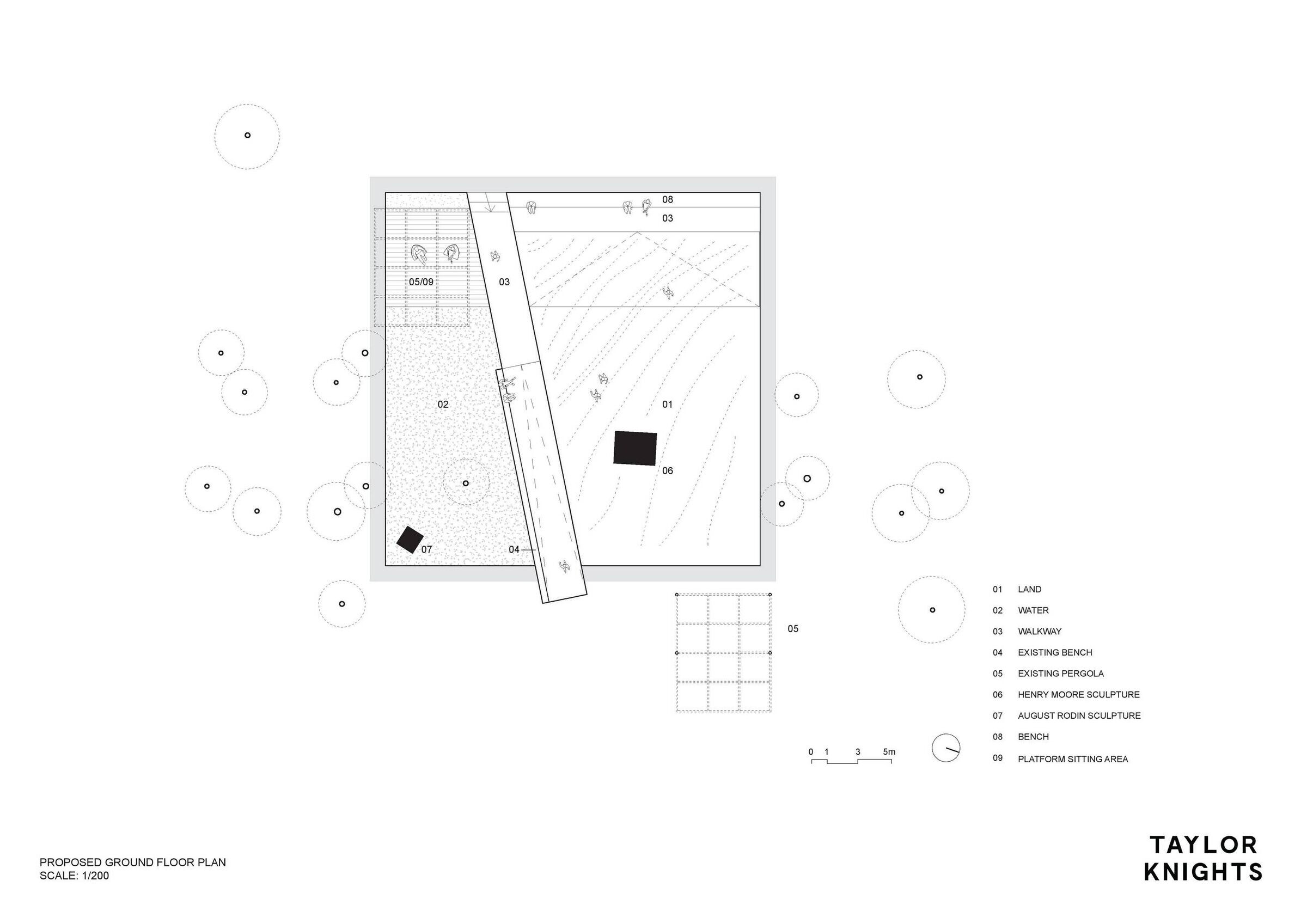 Material Used:
1. Fibre reinforced plastic grating
2. Structural Pine
3. Comcork flooring – Made in Australia
4. Iron bark timber decking
5. Aluminium Flat Sheet