Polly's Place is a spa dedicated to aesthetic cosmetology. For several years, it operated with two cabins for the endless treatments they carried out. The success of the spa made the space insufficient and it was necessary to move its headquarters. This was the ideal opportunity to carry out a project that reflected Polly's personality and had the possibility of expanding the services offered.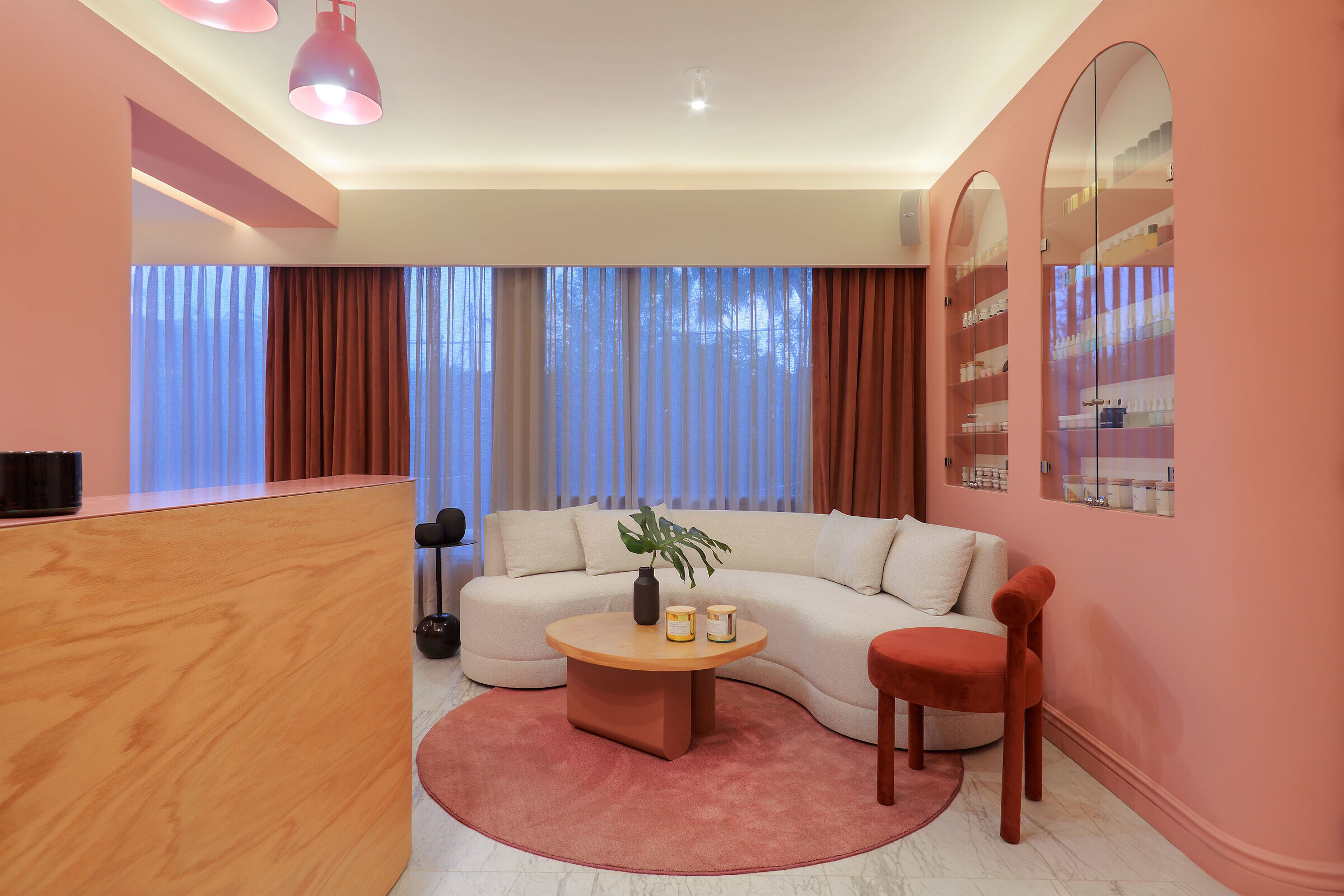 In its 125 square meters of interior space, it has a reception, mani-pedi area, employee kitchen, bathroom, four cabins for multiple treatments and a semi-open terrace. The concept was to create a space that combined a contemporary aesthetic with classic elements that contextualized it and offered a subtle touch of sophistication. The finishes, as well as the furniture, had to reflect freshness, cleanliness and warmth. For this reason, light colors and light woods were chosen, as well as ceramic floors and accessories in black to contrast.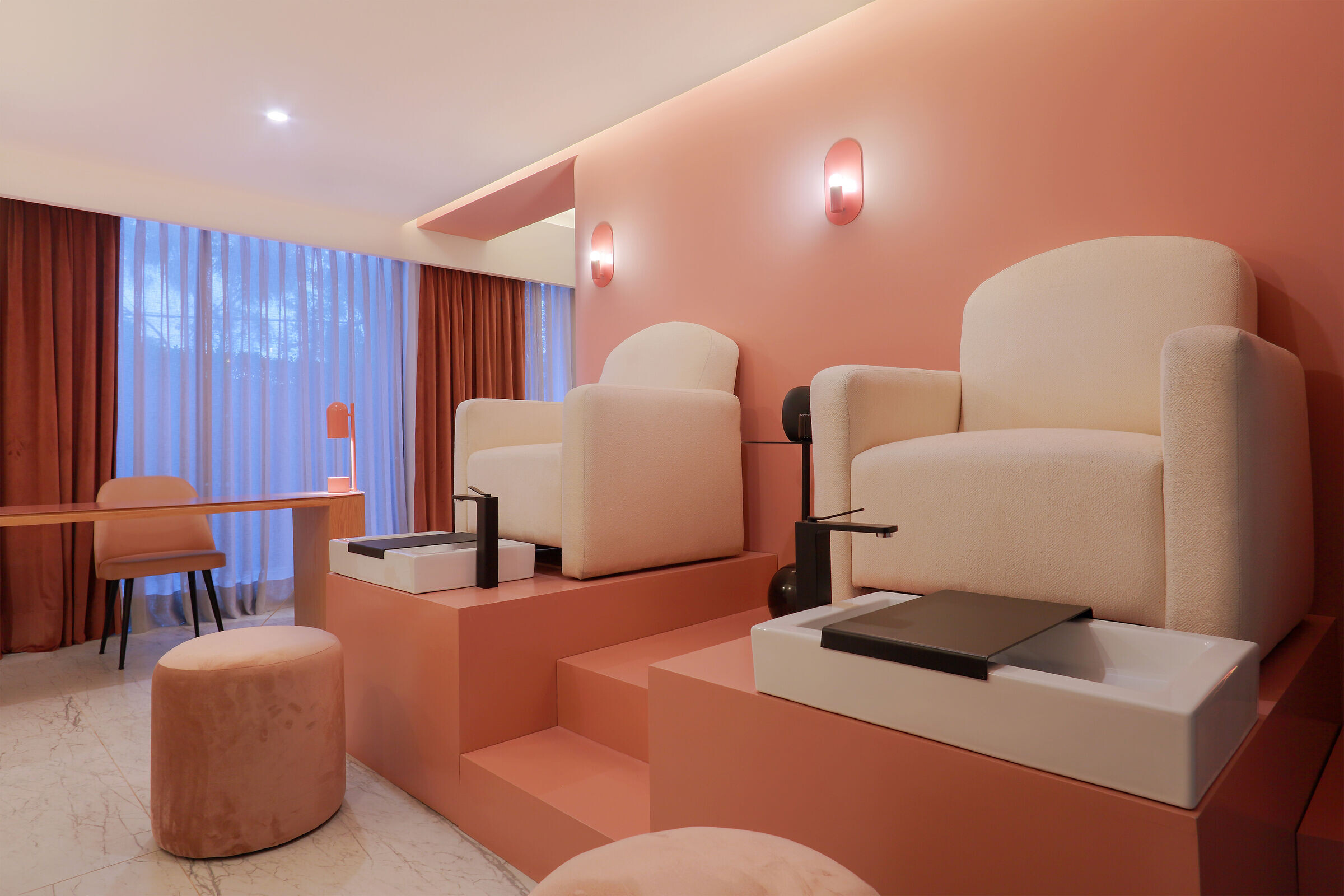 The fluidity of the walls was emphasized with a pink color range; these tones are stronger in the common areas and more subtle in the cabins to promote relaxation. All the lighting of the spa was raised indirectly through perimeter boxes in walls and ceilings. This condition allows to regulate the intensity of the light and create different environments according to need. The atmosphere of well-being that was created is carried out in every interior detail, from the aromas of the spaces to the textures of the materials and accessories, combining elegance with subtlety.