The most important element that I had in consideration while planning for the Playstation shop in Jamsil Branch was that first of all, the new image of the brand should be accurately delivered. The blue color of previous version of PlayStation and the proportion of use has been slightly adjusted with the release of PS5. We aimed for an intimate experience station by incorporating the new retail-shop guide through the change in the display method.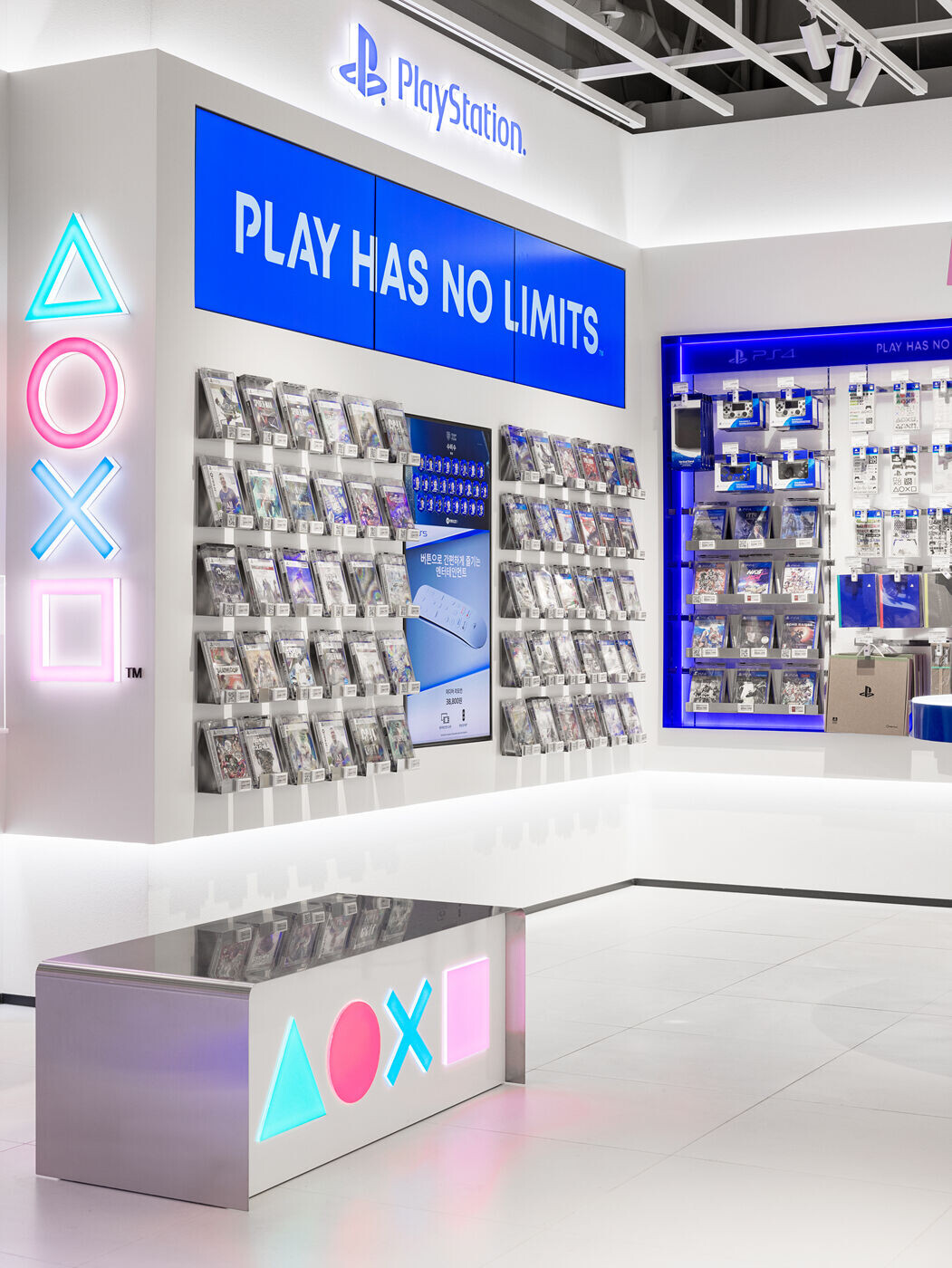 The walls of the shop were planned to be covered with a matte white-color symbolizing the color of PS5 console and about 10 % was decorated with the blue color representing PlayStation integrated in all parts of walls and furniture to create an intense memory as the main color. The central furniture finished with a stainless hairline used as a secondary color was planned in an island display method to naturally lead customers' movement path, creating an image of a floating space with the effect of indirect lighting from the walls.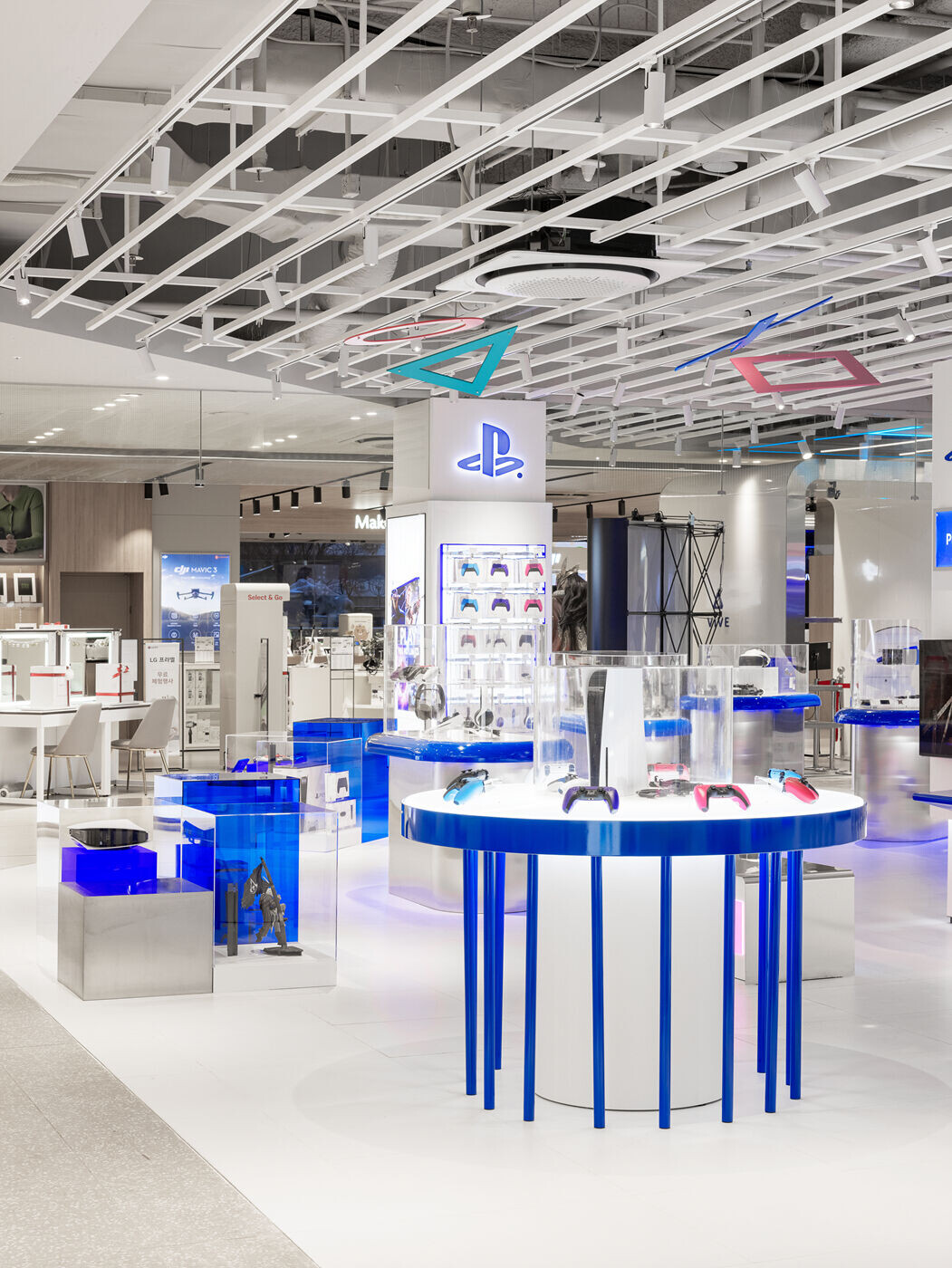 Secondly, we installed multi-panels as a method to maximize the visual information transfer of the brand and new product titles, showing a digitalized shop. To maintain the functions of the intimate experience station mentioned above, we placed a customized customer-centered experience space separating the PS5 and VR experience spaces. Thirdly, the display plan was applied with a horizontal element, so that the users are able to experience the brand while moving comfortably and conveniently by securing the widest view possible in the given space with a wide area and narrow depth.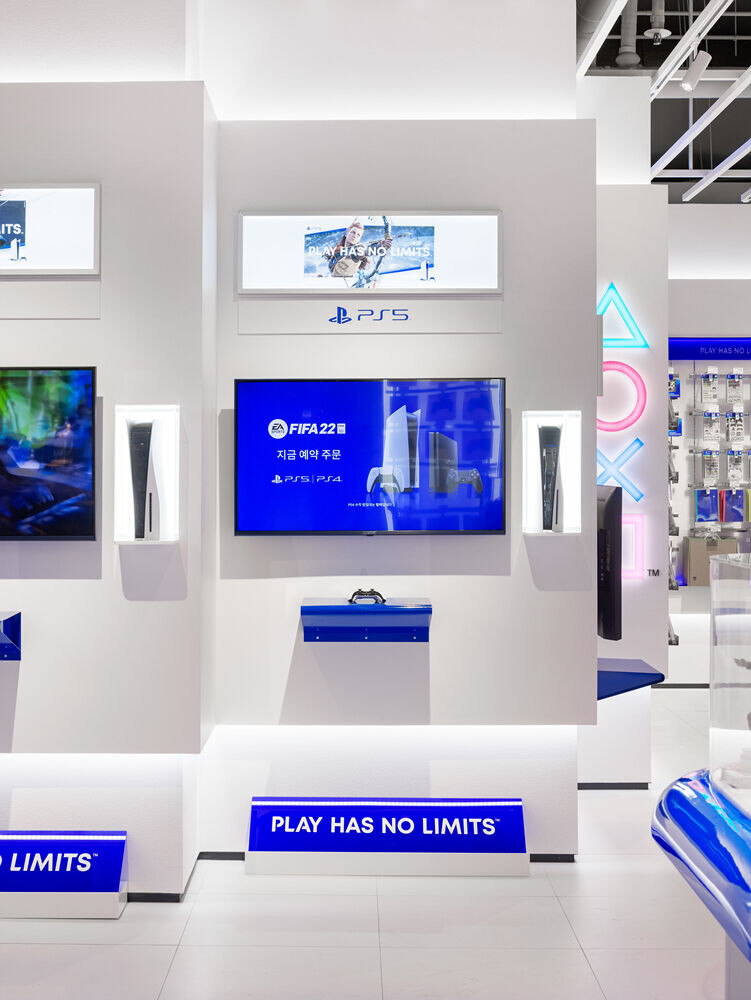 PlayStation shop Jamsil Branch intends to provide accurate information delivery along with sophisticated and valuable shopping experience by upgrading the image of game shops to another level, which in the past had its inconveniences in spite of purchase of expensive gaming devices. This space satisfies customer and brand requests through purchasing behavior promoted upon the stay of a comfortable space for a long time. We hope to derive continuous interest in PlayStation through this powerful impression of our shop.
Team:
Designer: STUDIO IMA / Jaehyun Ahn, Hoyong Lee
Construction: STUDIO IMA
Client: Sony Interactive Entertainment Korea Inc.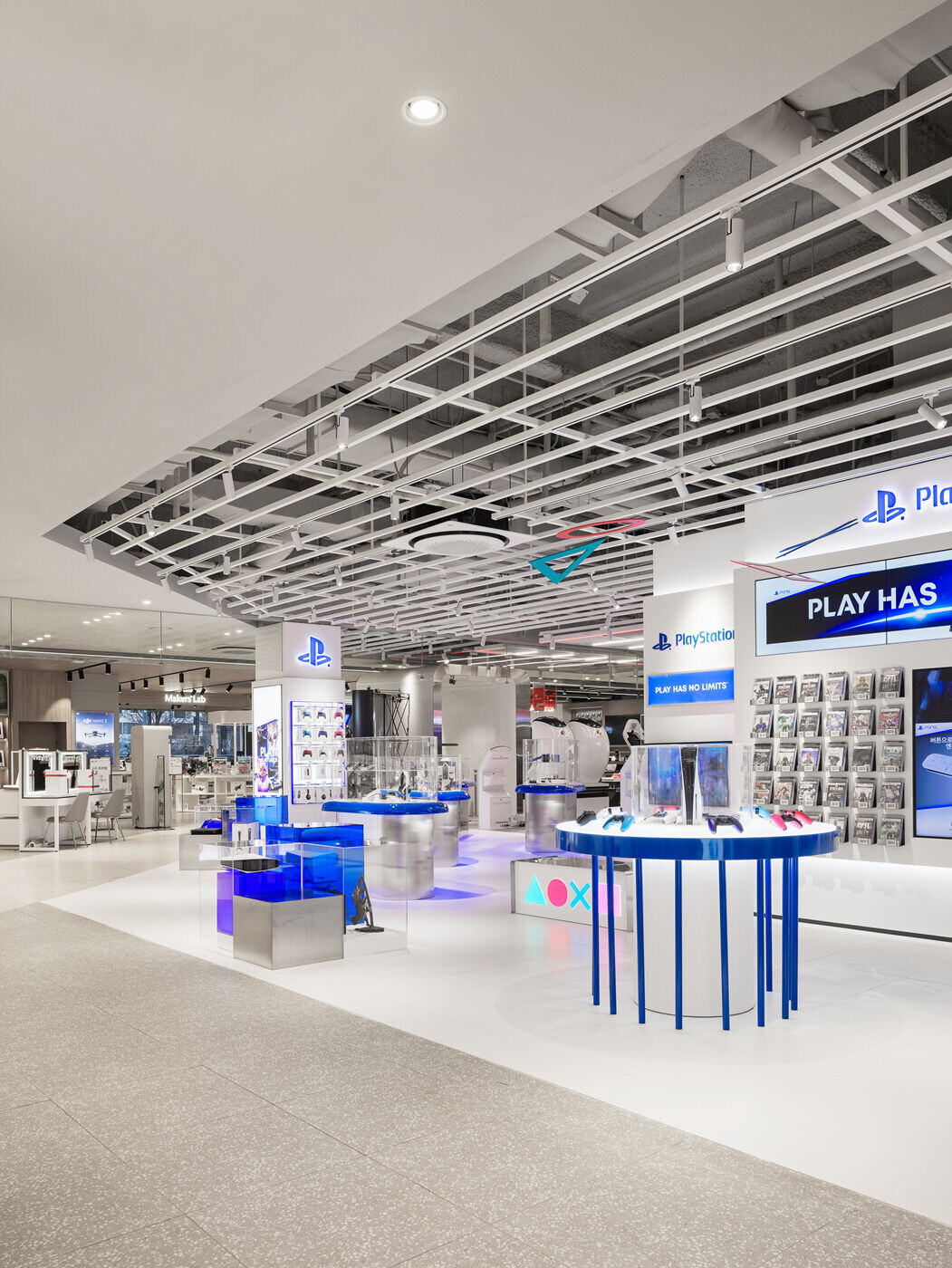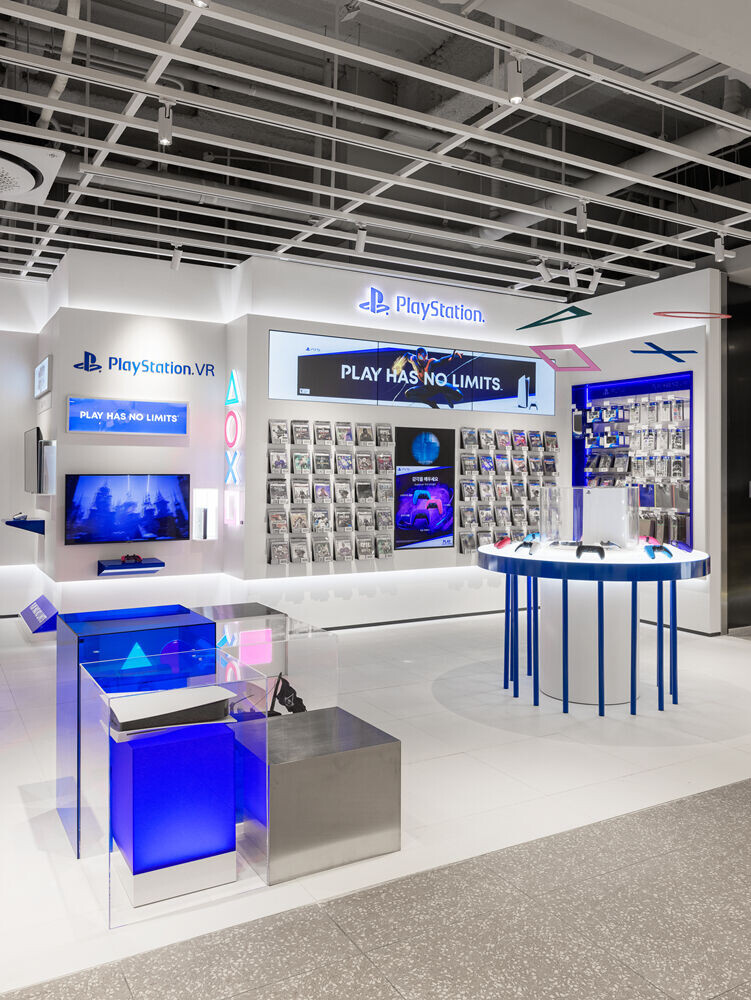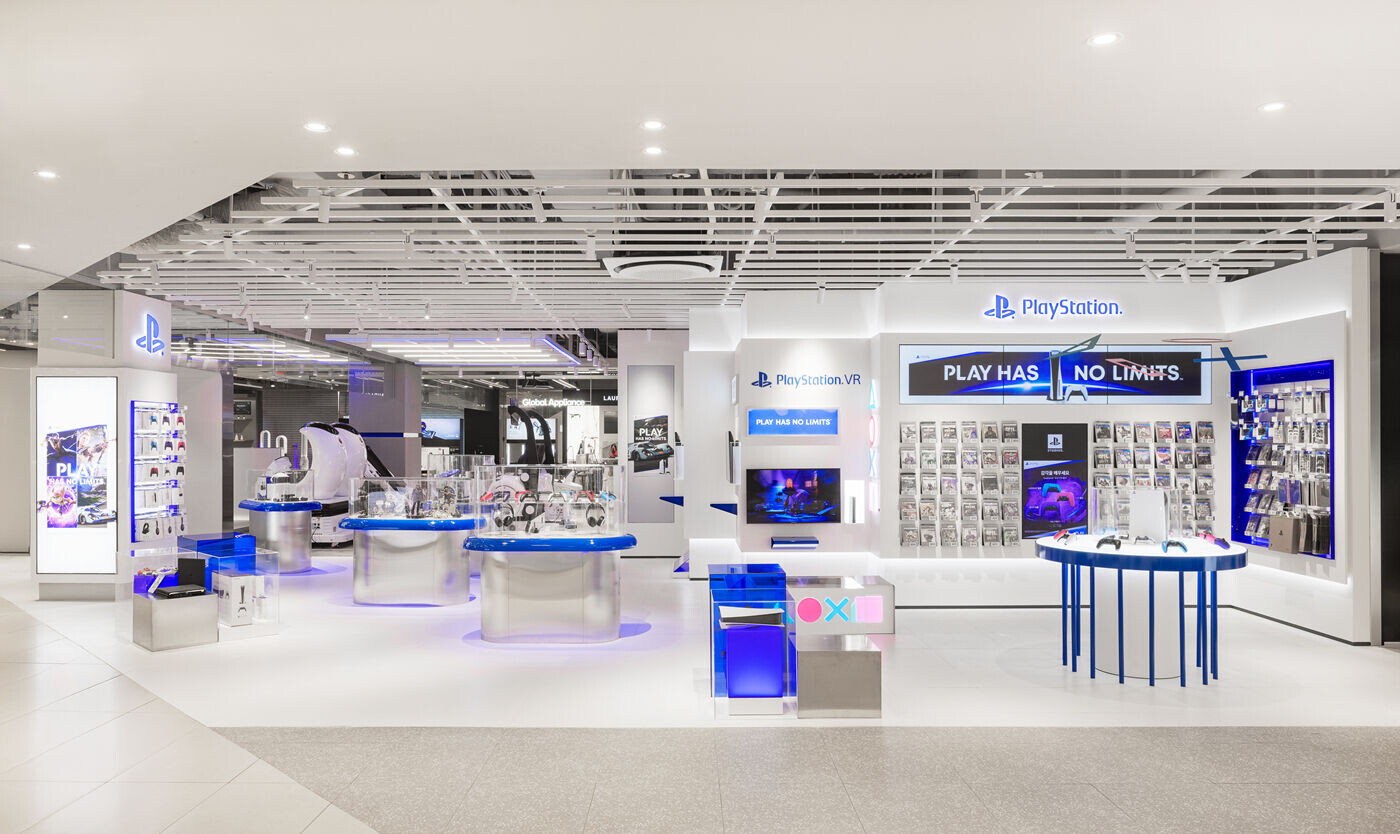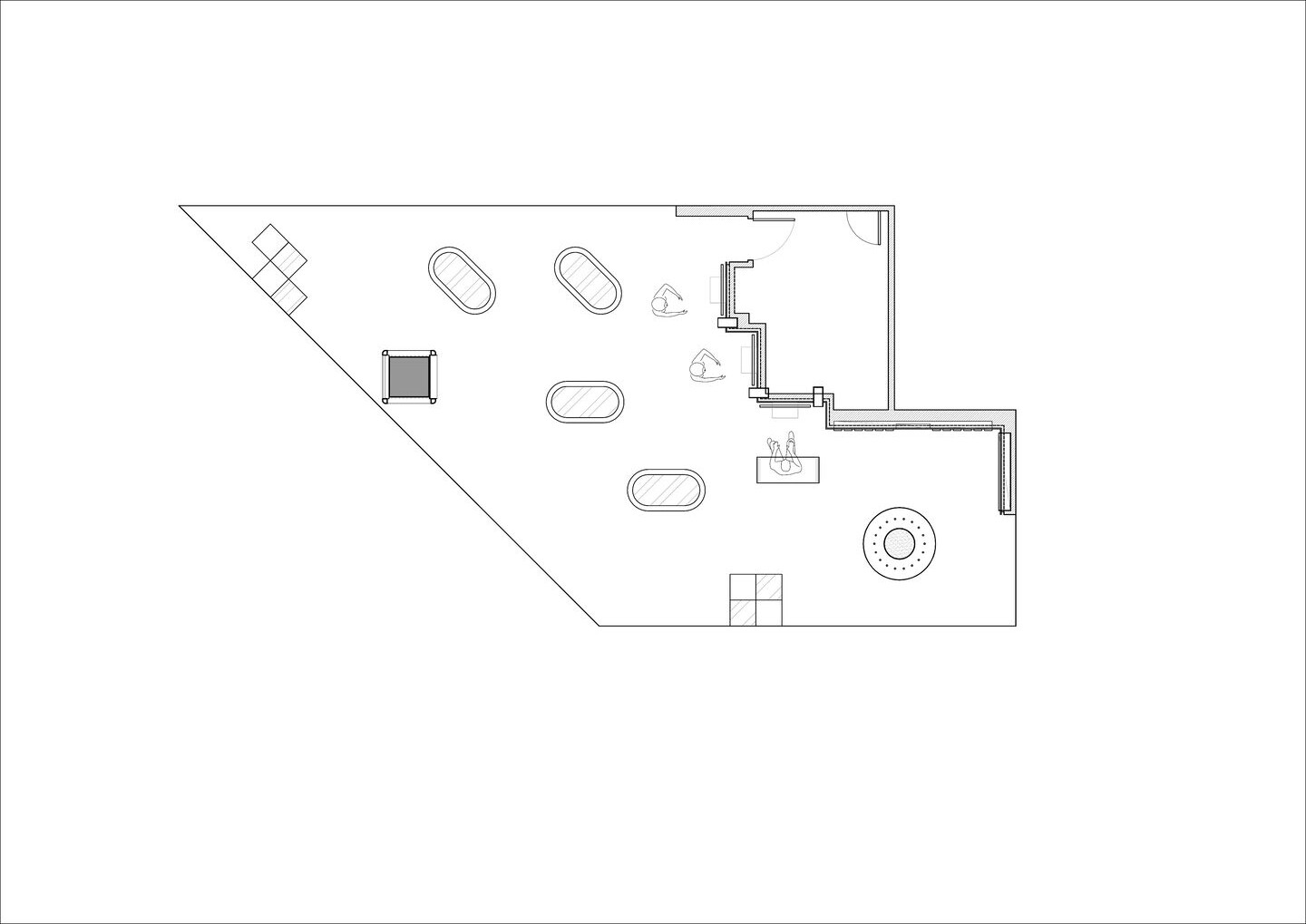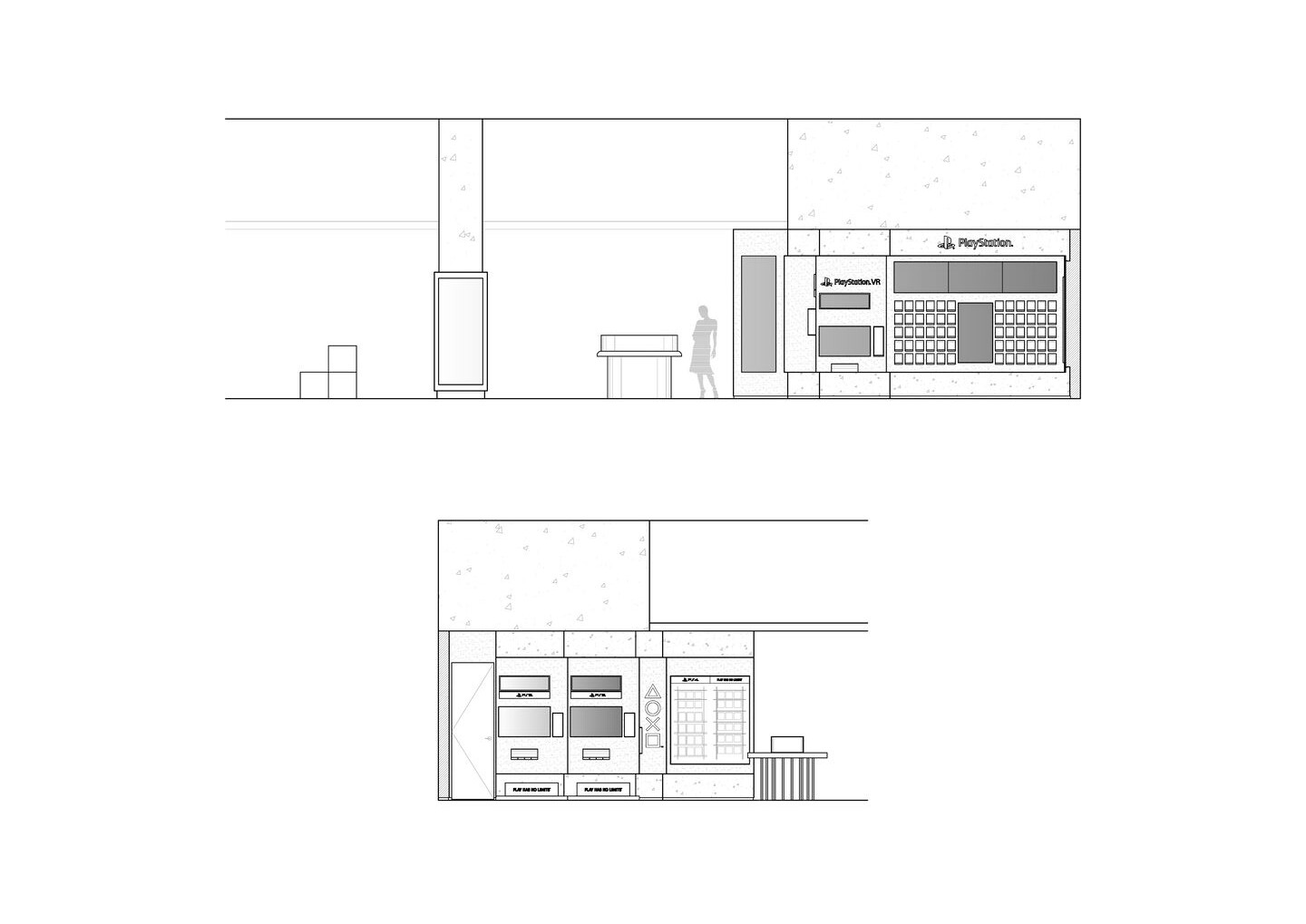 Material Used:
Wall: Terraco -> superfine
Furniture: s.st' hairline
Floor: Ceramic tile
Manufacturers: Dunn edwards paint, sus h/l, asteracrylic, ceramic tile