Airports are busy with travelers walking, running and rolling heavy luggage through their concourses, food and retail areas and connecting corridors 24 hours a day, 365 days a year—creating a need for beautiful, inviting and durable spaces.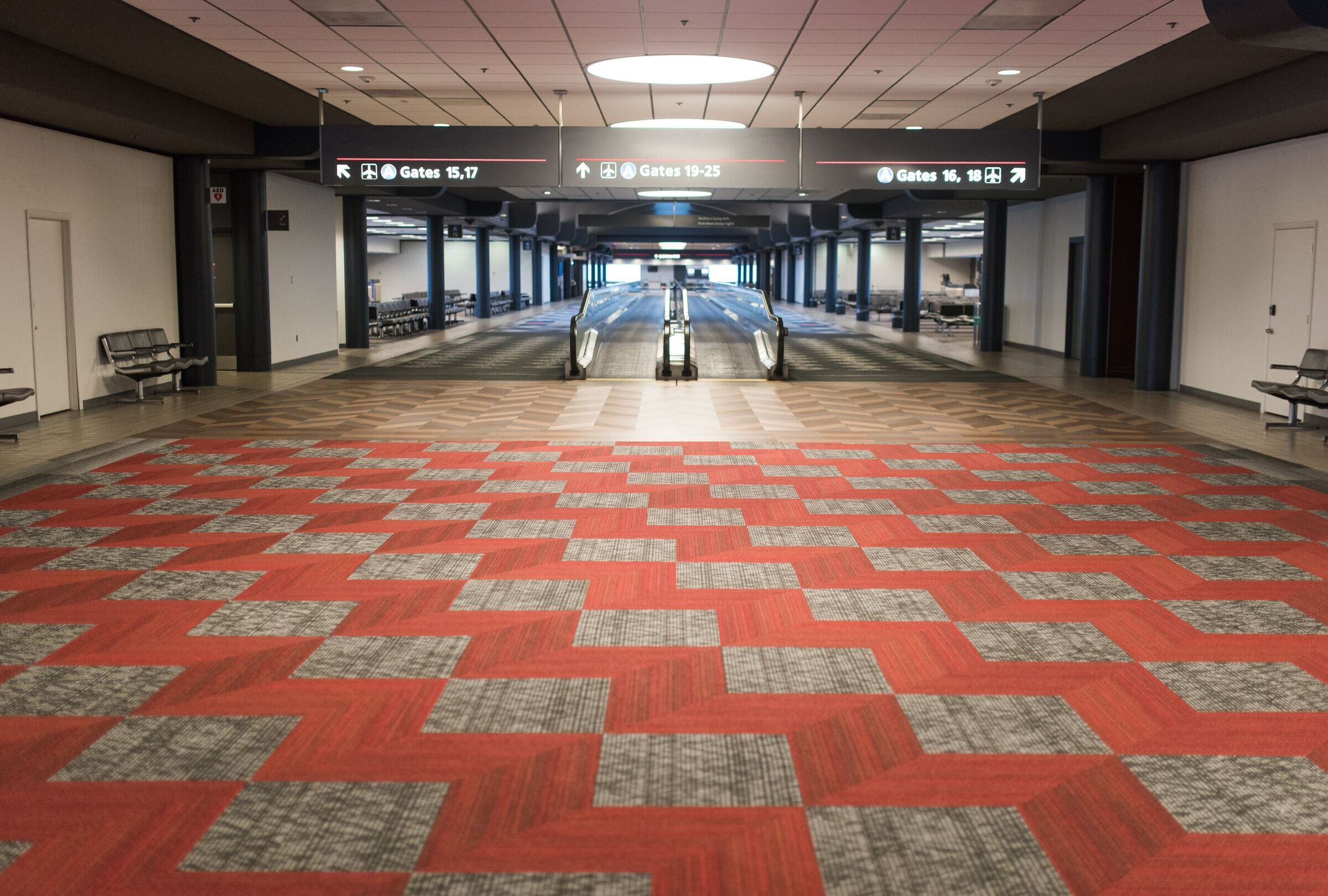 Inspire
For Pittsburgh International Airport, the traffic had taken its toll and the 23-year-old broadloom carpet was due to be replaced. In addition to durability and usability, international airports like Pittsburgh need to reflect the heritage and personality of the city. It's also important to incorporate color schemes to offer passengers wayfinding elements—so that they know which concourse they are in just by the colors they see.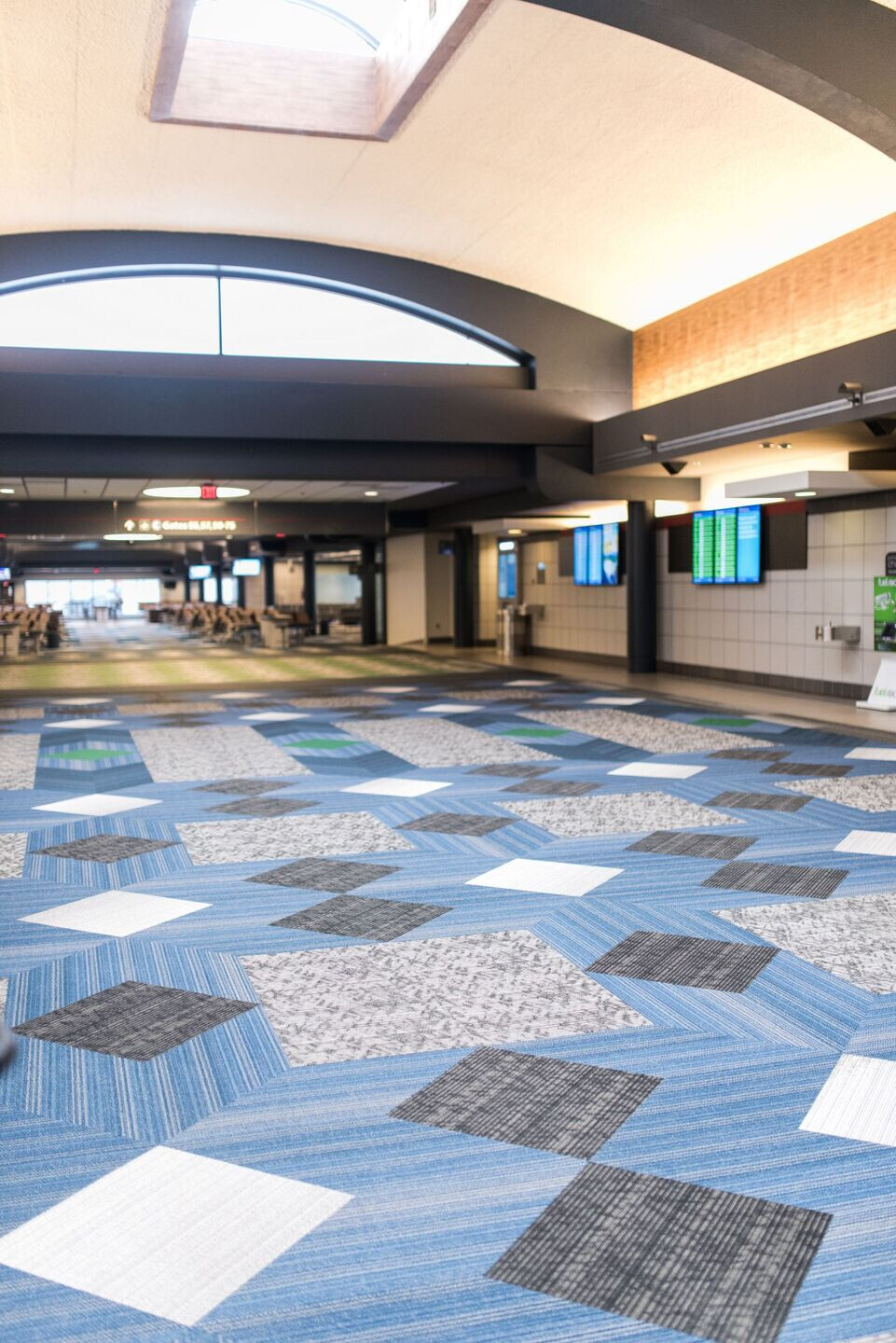 Create
Pittsburgh International Airport's management wanted a flooring update that would provide a new, fresh coloration with wayfinding cues, and smooth transition surfaces as passengers roll off mechanical walks. Patcraft customized colors for the airport – bright greens, sky blues, calming greys, vivid reds – and installed them to highlight a "chevron" design evoking the peaks of mountains and the pointed tops of evergreens. The colors were selected to evoke Pittsburgh International Airport's brand and the geography of the region, says Noelle Weaver, Senior Interior Designer at the architecture and design firm Michael Baker International.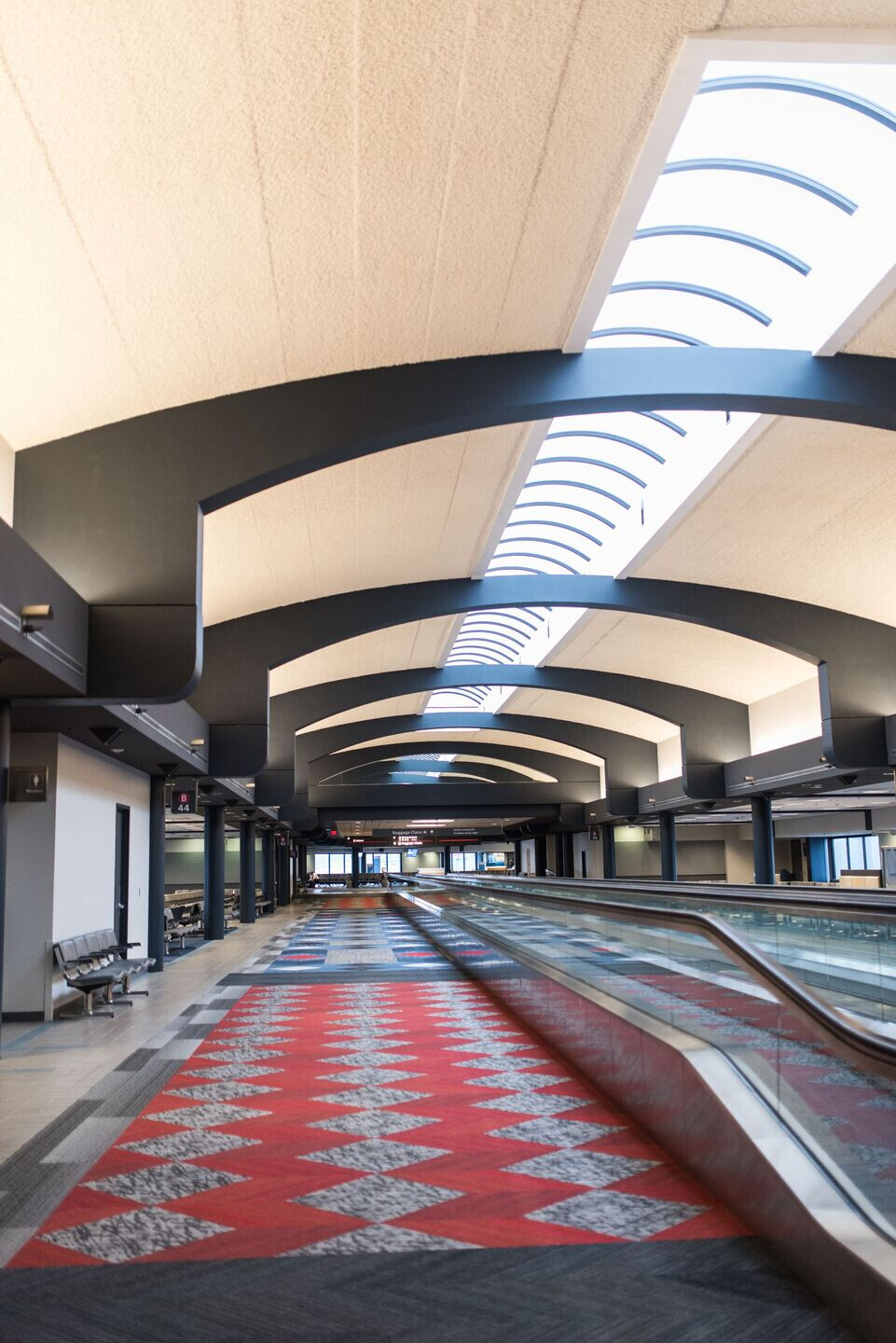 Transform
Passengers who flew out of the international concourse returned to a completely updated, fresh décor. "They literally came back and didn't recognize the place!" says Weaver. "We have had no complaints about rollability. The carpet tile is also very quiet compared to terrazzo. The acoustics of this product are great."
Transform Experience with Patcraft.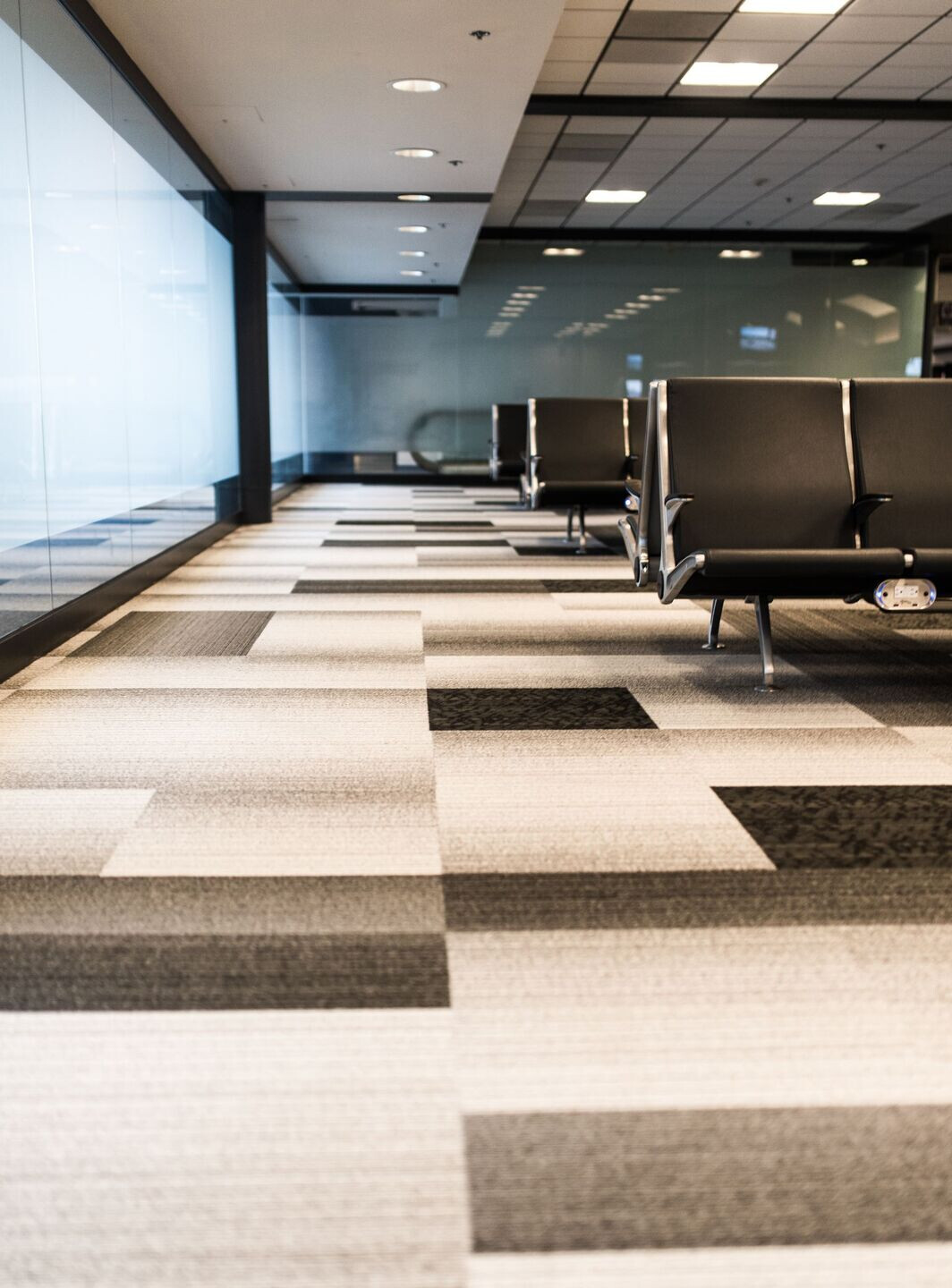 "The new carpet designs offered ways we could pull in our heritage with aesthetics. So many airports these days are all white, without that customer-driven, hospitality feel. Our clients did not want to be like everyone else. Our airport feels like a big living room."
Noelle Weaver, senior interior designer