The "Pilares Guardería IMSS" is located in the Buenos Aires neighborhood of Mexico City. It consists of the retrofitting of a building from the 1950s composed of 4 volumes that are articulated by a covered exterior circulation. It seeks to express its structural essence through a subtle and monochromatic intervention.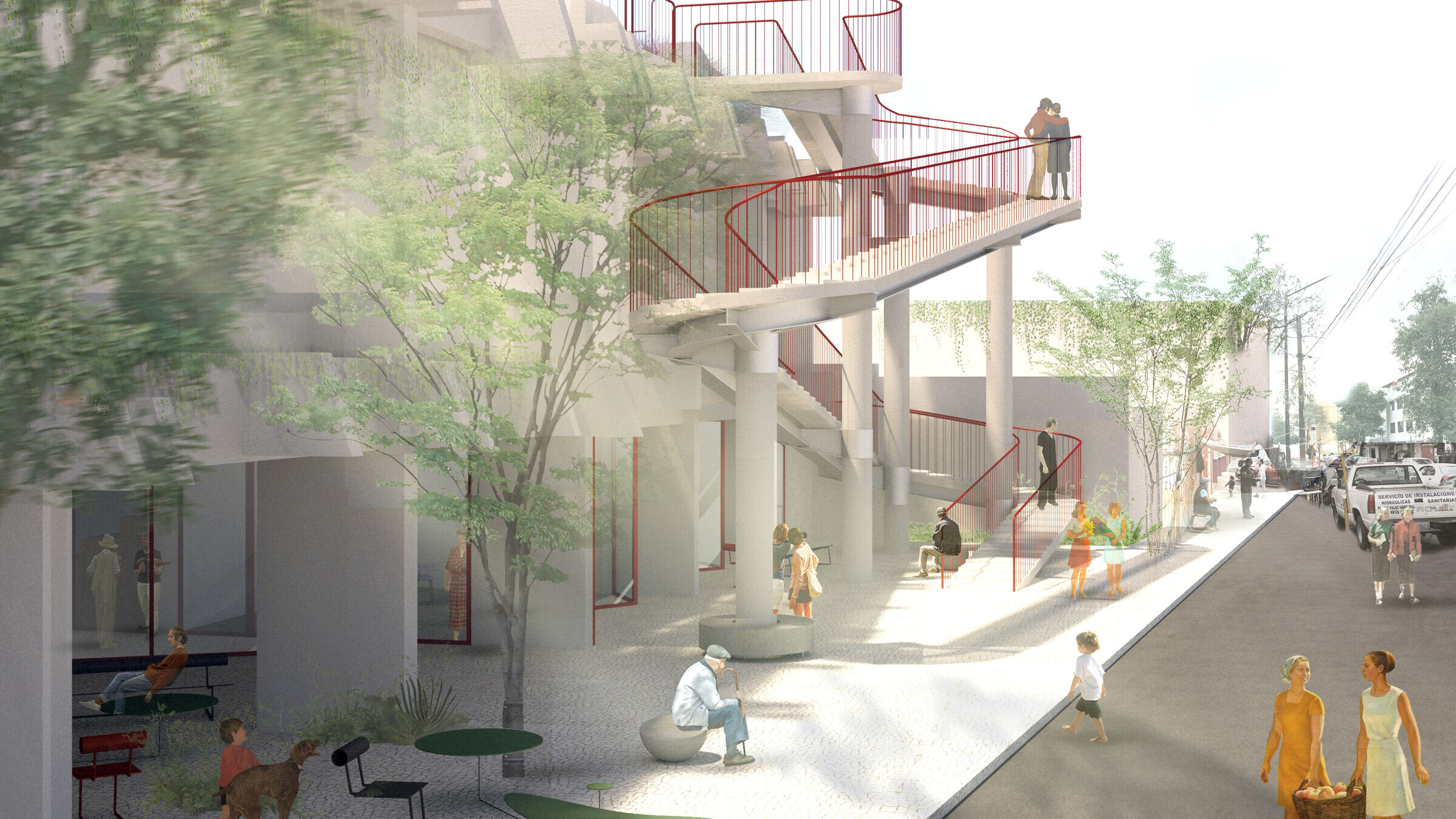 The neighborhood has high levels of insecurity and local commerce predominates in the adjacent buildings, which generates an intensified human flow in the area. At the same time, the former nursery is directly related to the urban infrastructure and mobility components of the region, having the Lázaro Cárdenas subway station less than 500 meters away.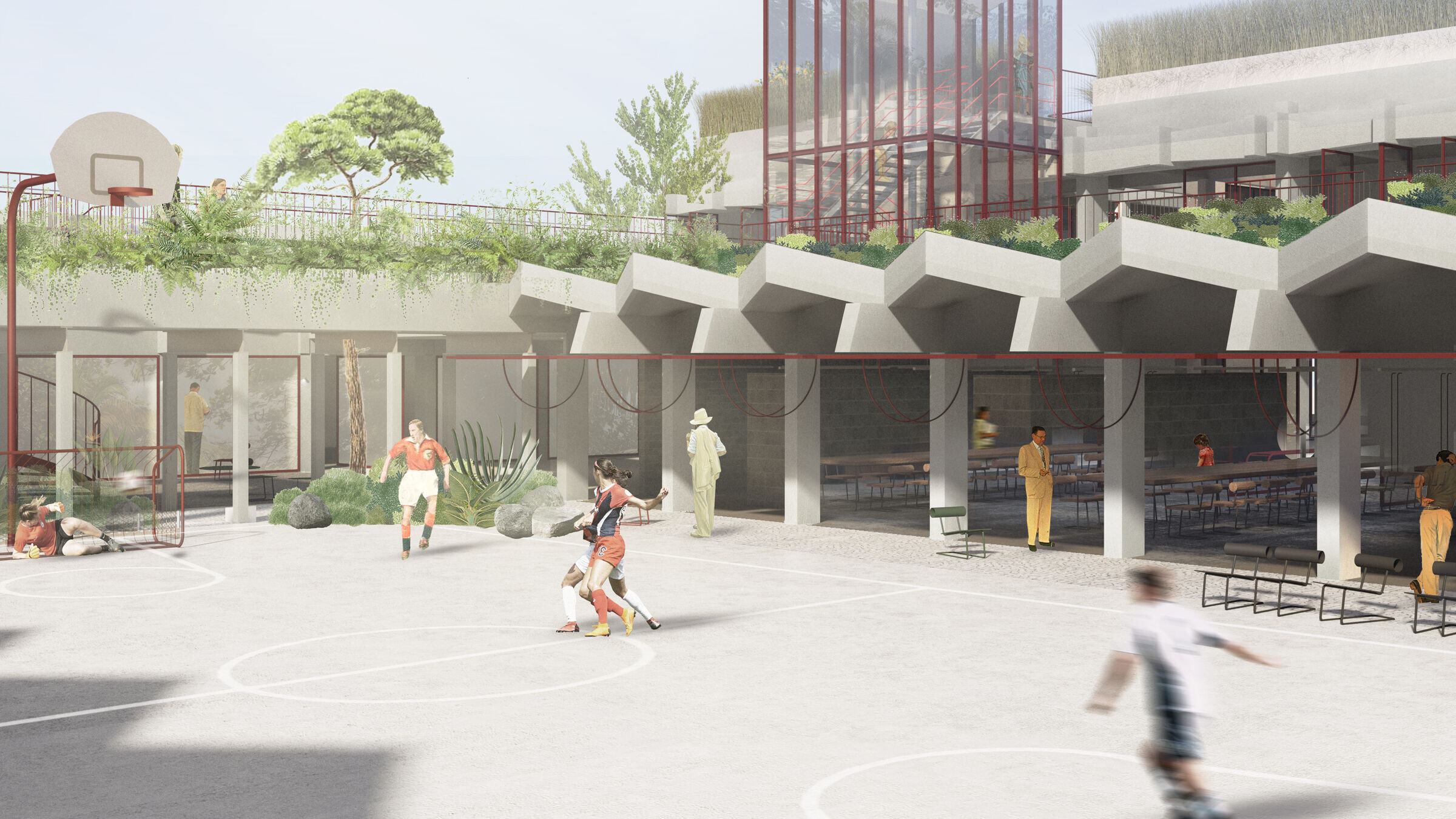 The project seeks to enrich the city experience with an intervention of an urban-architectural character, generating a visually permeable façade -which invites the local and foreign community to inhabit the space- through the implementation of a vast school of trades program that includes a public space on the roof of the main building, generating a programmatic extension of an urban plaza, blurring the boundaries between public and private space.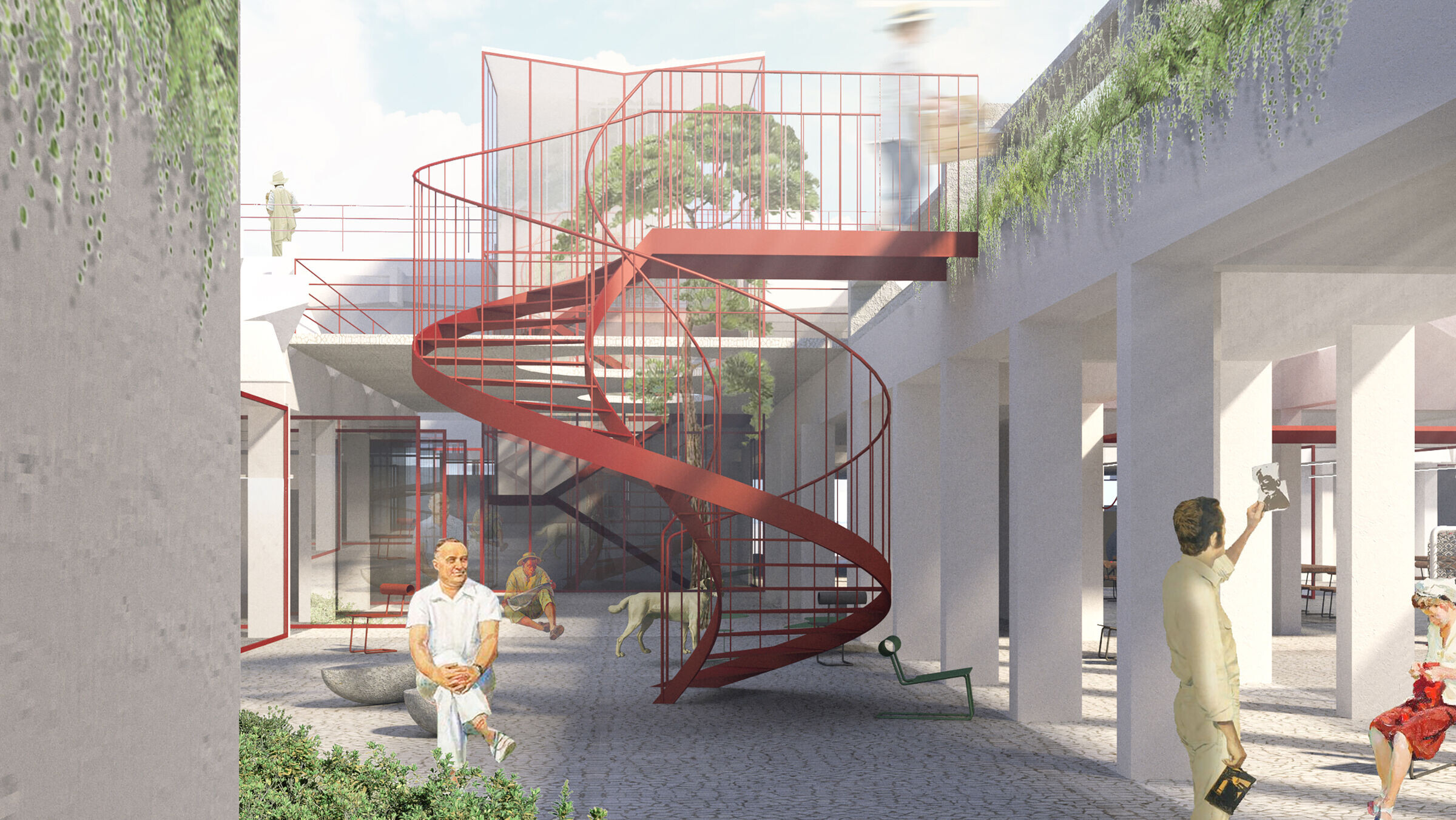 The roofs will be used as extensions of the public program, providing accessible and multifunctional spaces for the realization of different urban phenomena as well as urban farming to activate the internal economy of the gastronomic program of PILARES.