The Dual physiotherapy clinic is located in the Triana district of Seville. The space, of small dimensions and a single façade front, required a very compact project to solve the uses efficiently.The clinic is structured around a server core, which condenses the entire auxiliary programme, from which the two treatment rooms emerge, linked by a waiting room that also serves as a reception area.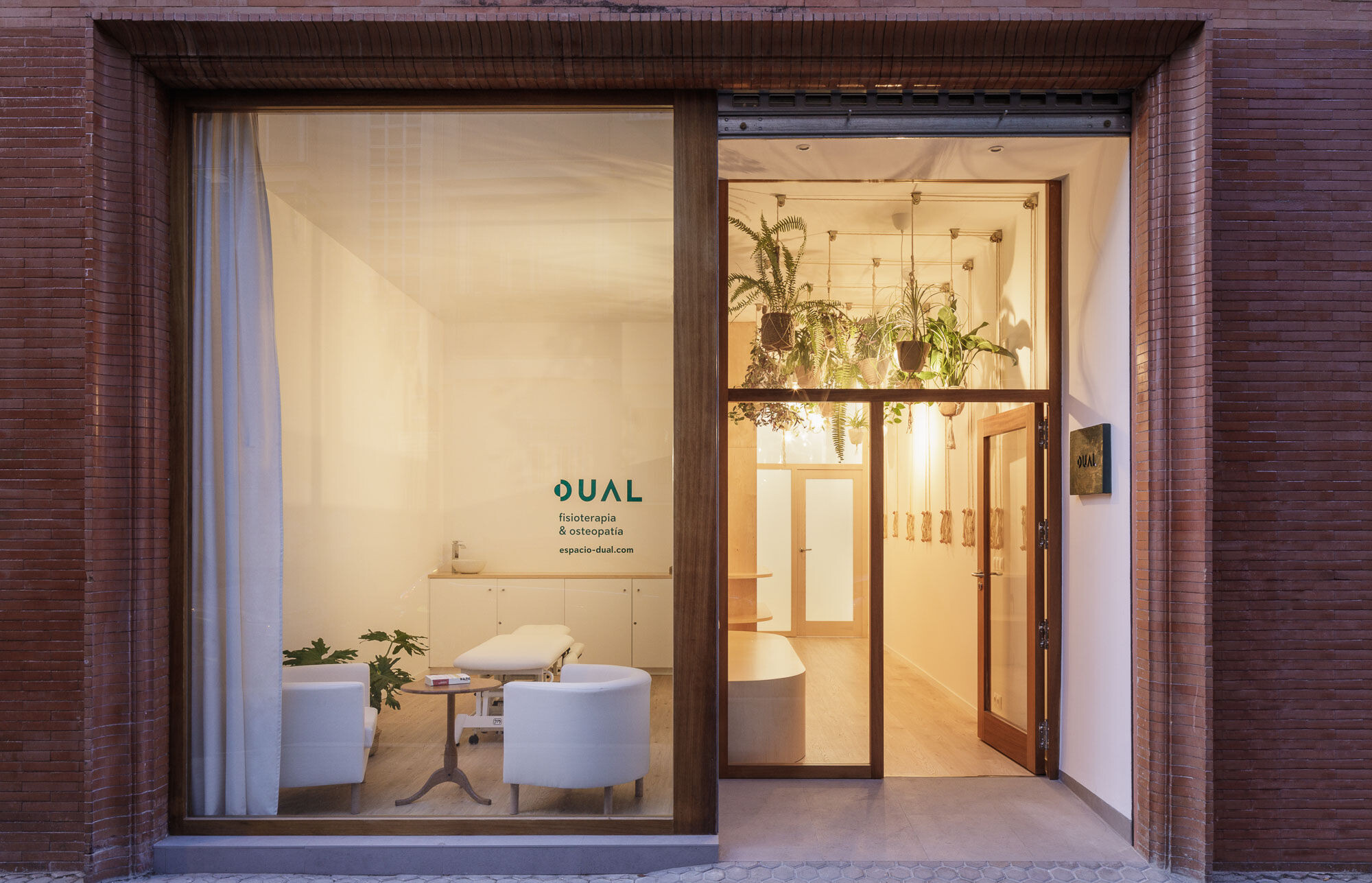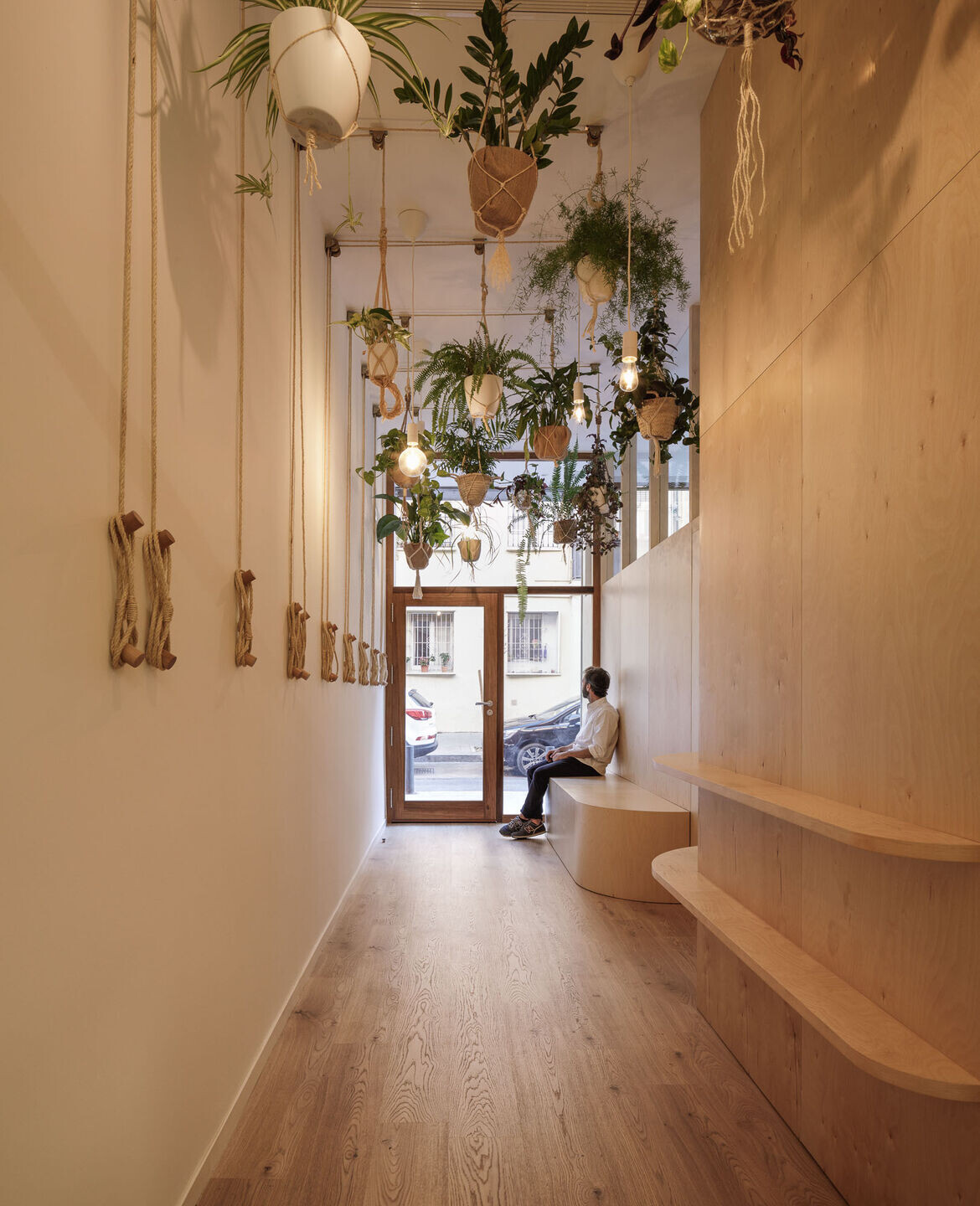 Natural materials such as wood or the vegetation itself bring warmth and quality to the space, helping the target of the clients, which was to create a relaxing and peaceful environment for the patients who come for treatment, turning even the waiting time into a pleasant and calm experience that prepares the patient for the subsequent physiotherapy work.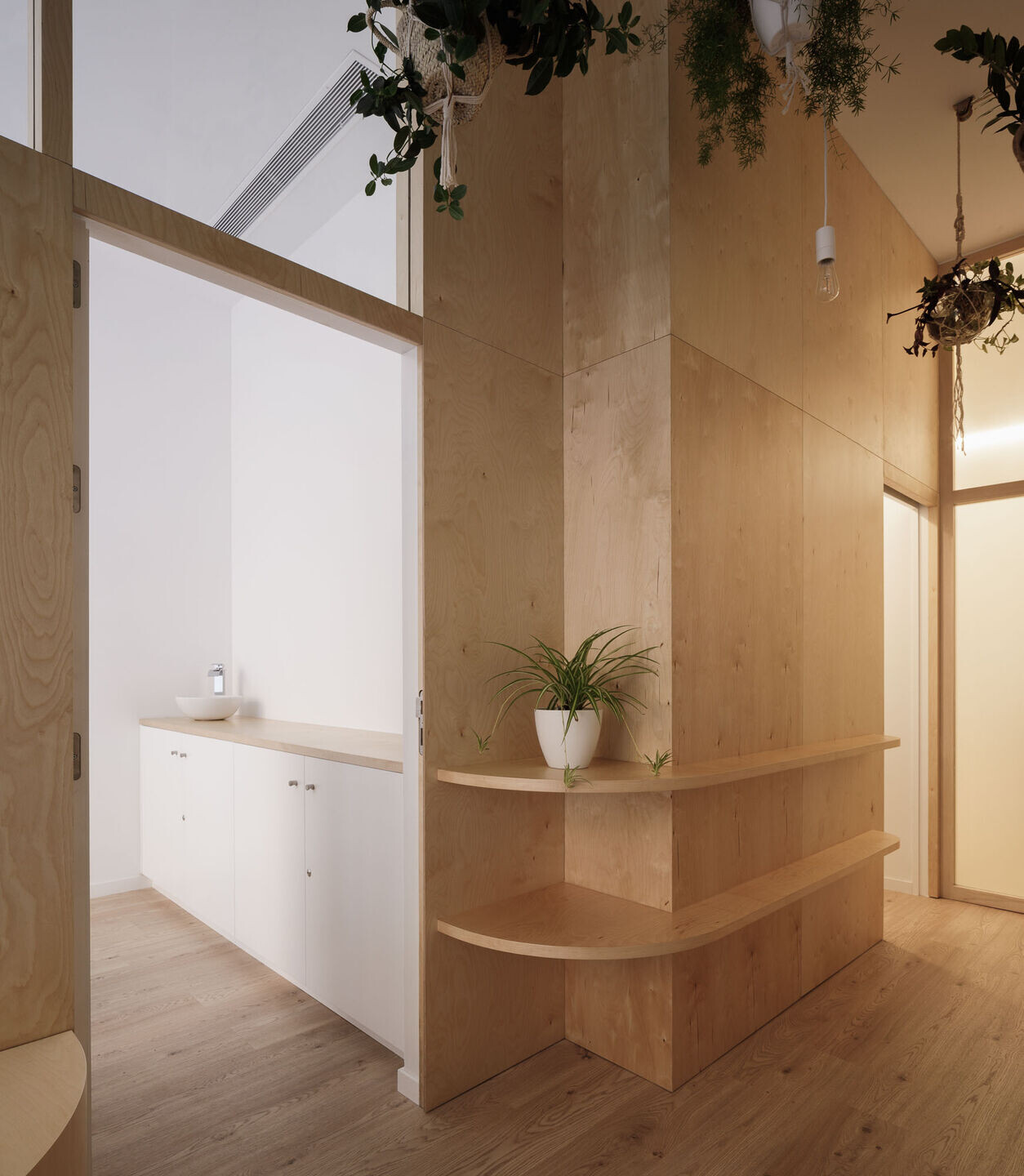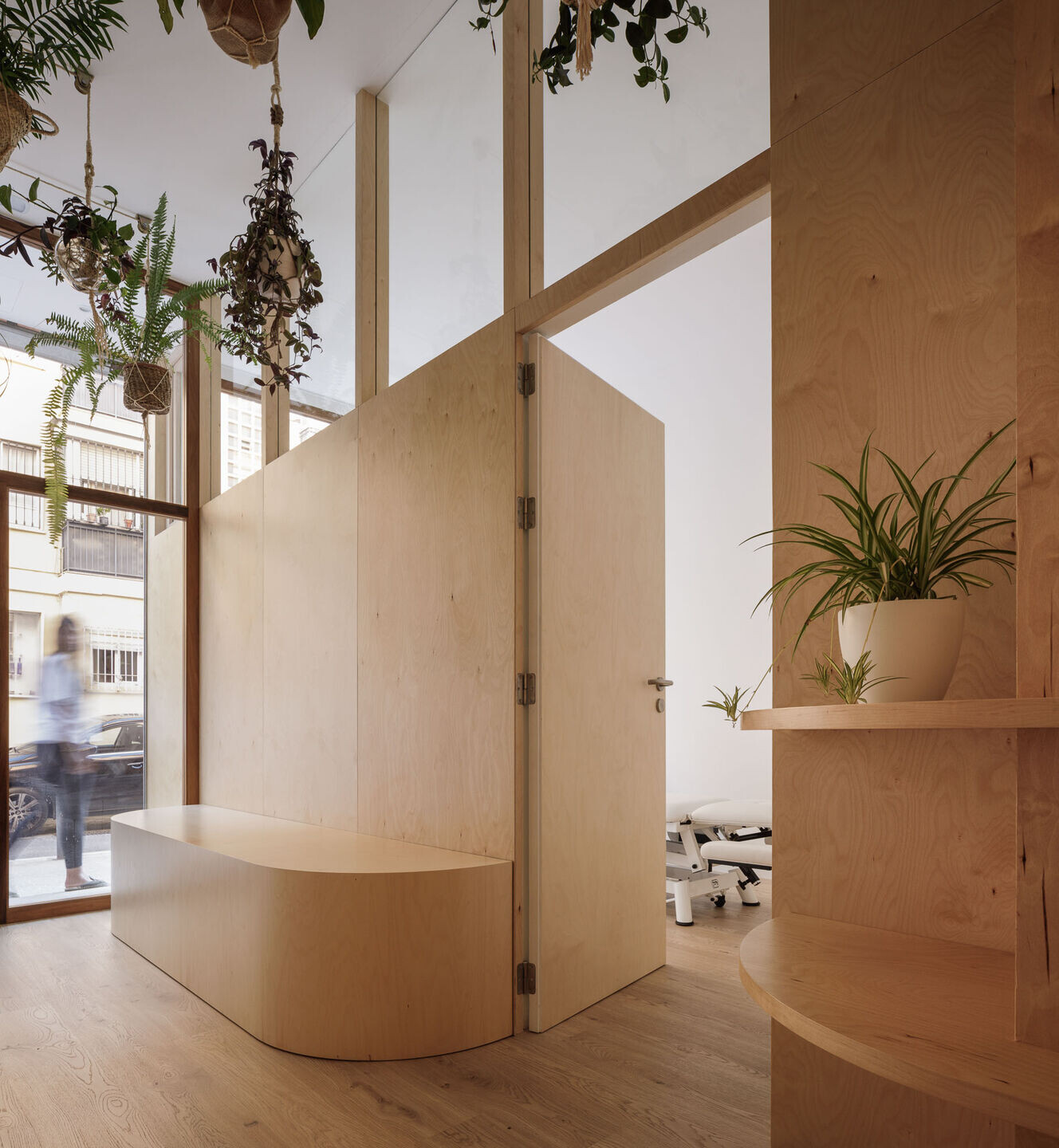 From the façade, large panes of glass facilitate the distribution of light from the exterior to the interior of the clinic, letting the use of vegetation as a central element of the project. Through the vegetation, a re-interpretation is made of an element of traditional Sevillian architecture such as the patio: transforming the interior waiting room into an "climatized exterior" through the plenty of light and plants that characterises them so much.