An academic couple, a renown materials scientist and respected artist, desired a space for entertainment and contemplation in their under-utilized but elegant garden. We developed the new space as an extension of the existing deck, but with a framed, layered view of the landscape that was not previously emphasized. The pavilion can serve both as a stand alone insect-protected space for a small group, and a covered expansion for larger deck gatherings.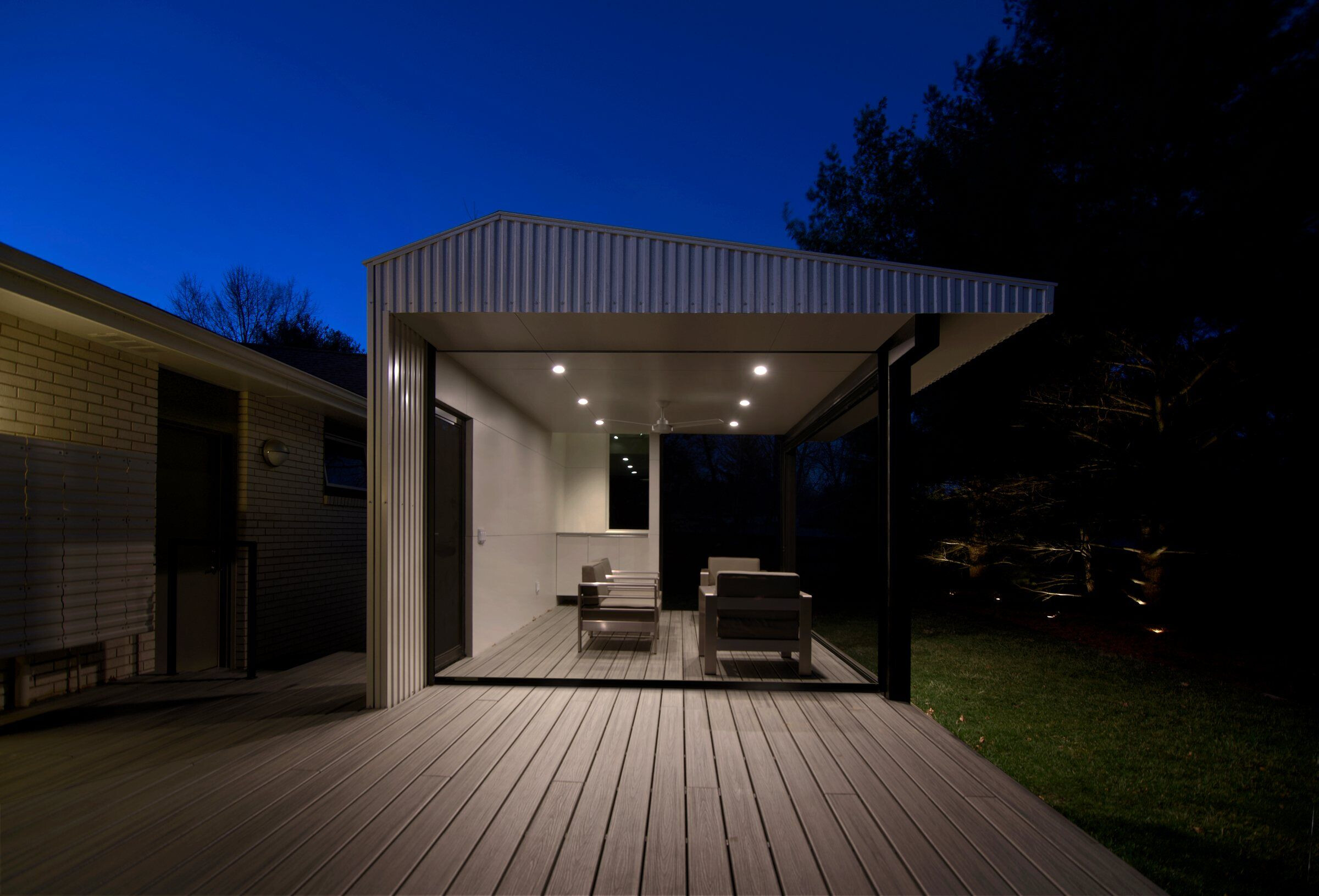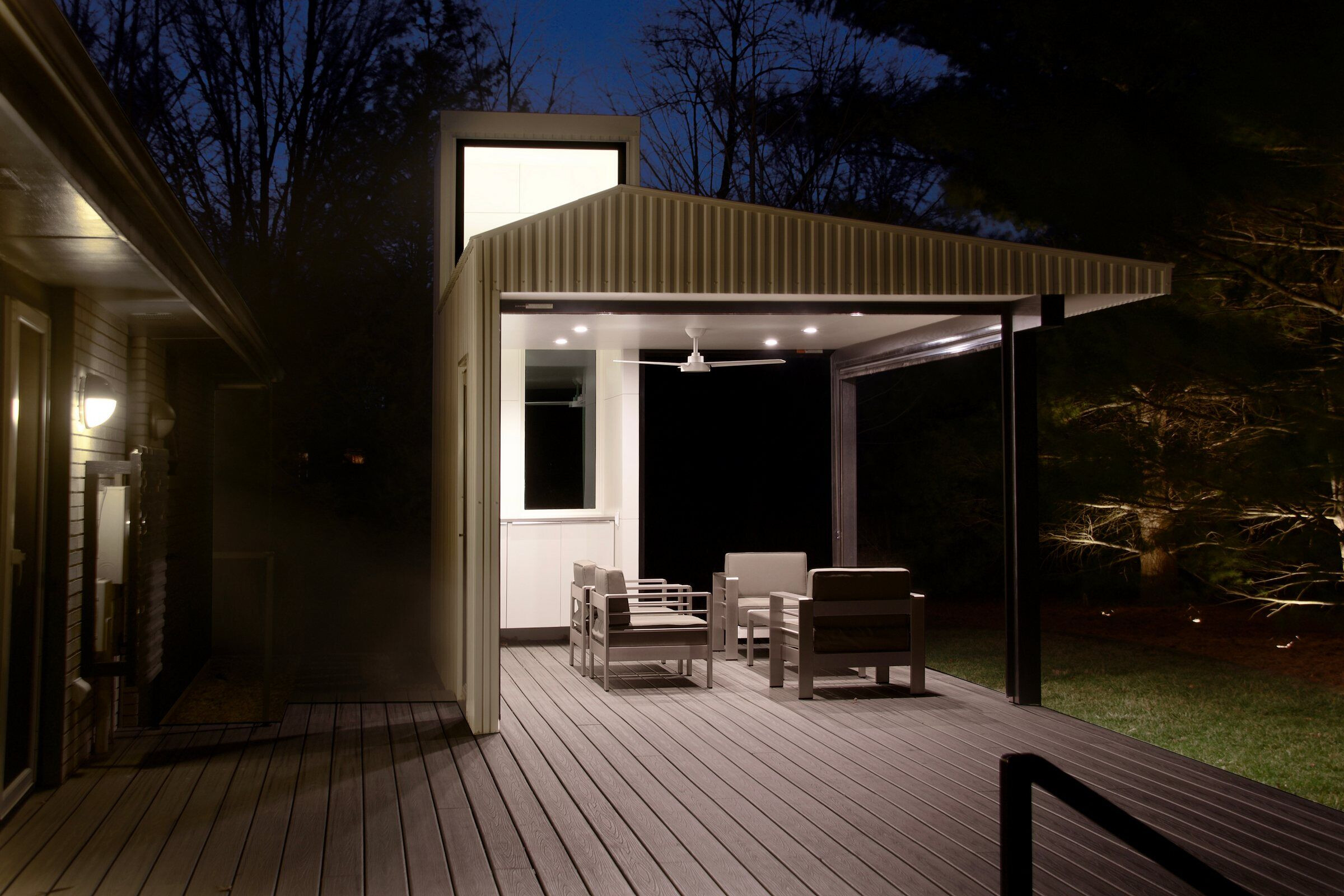 The repetition of patterns is a theme throughout. The corrugated white metal exterior is conceived as a textural complement to the pale horizontal face brick of the adjacent ranch house. The deck planks become the floor of the pavilion. Wall and ceiling joints align with lights and fixtures. Temporal patterns result from rainwater channelled across the correlated roof surface, and scalloped shadows cast onto adjacent surfaces.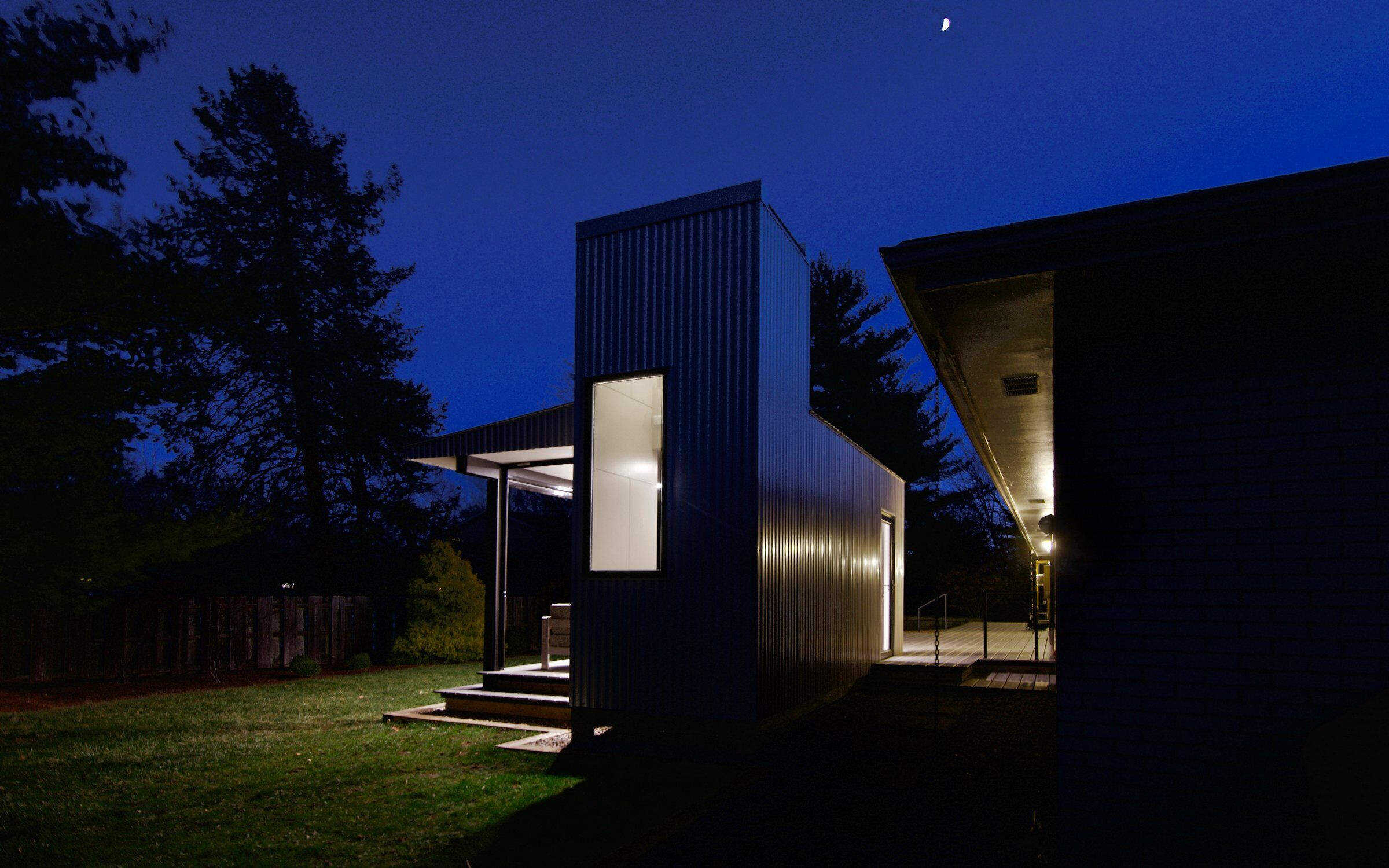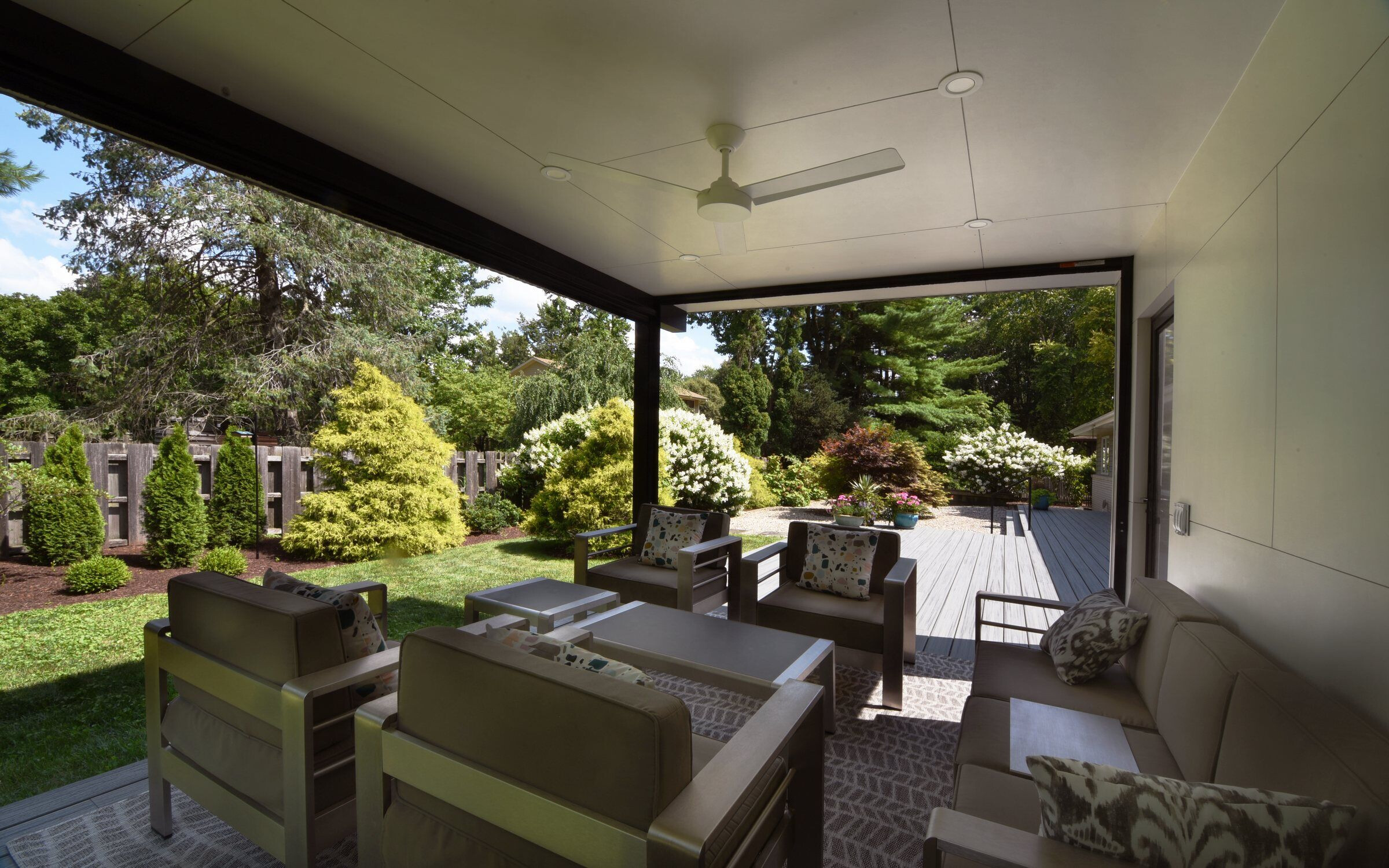 The "light chimney" to the North reflects the house chimney to the South, and draws south light into the pavilion serving area. Since completion, the clients have entertained extensively in the pavilion. It has also become a favorite space for morning coffee, writing, and contemplation, thus fulfilling the initial goal of the project.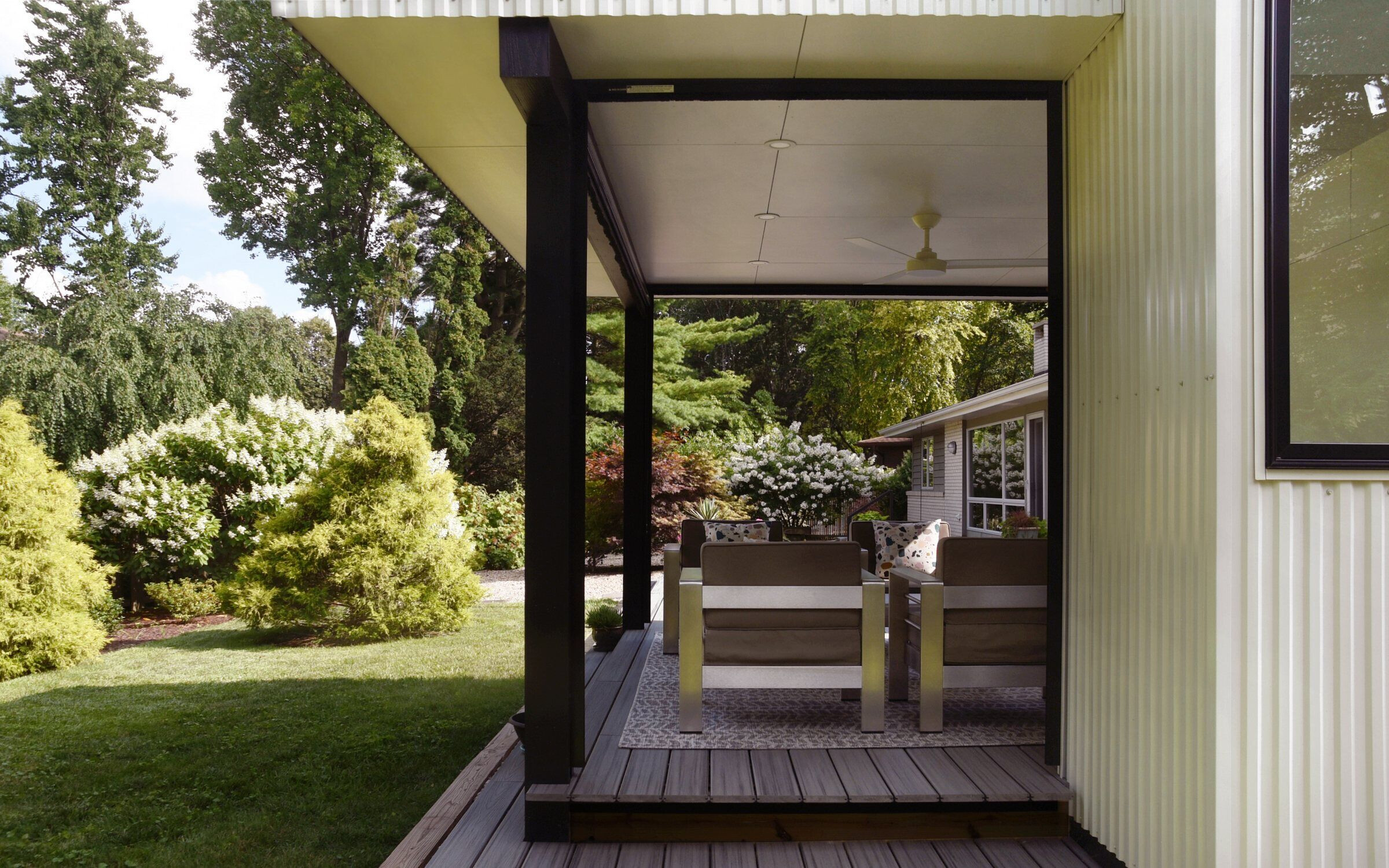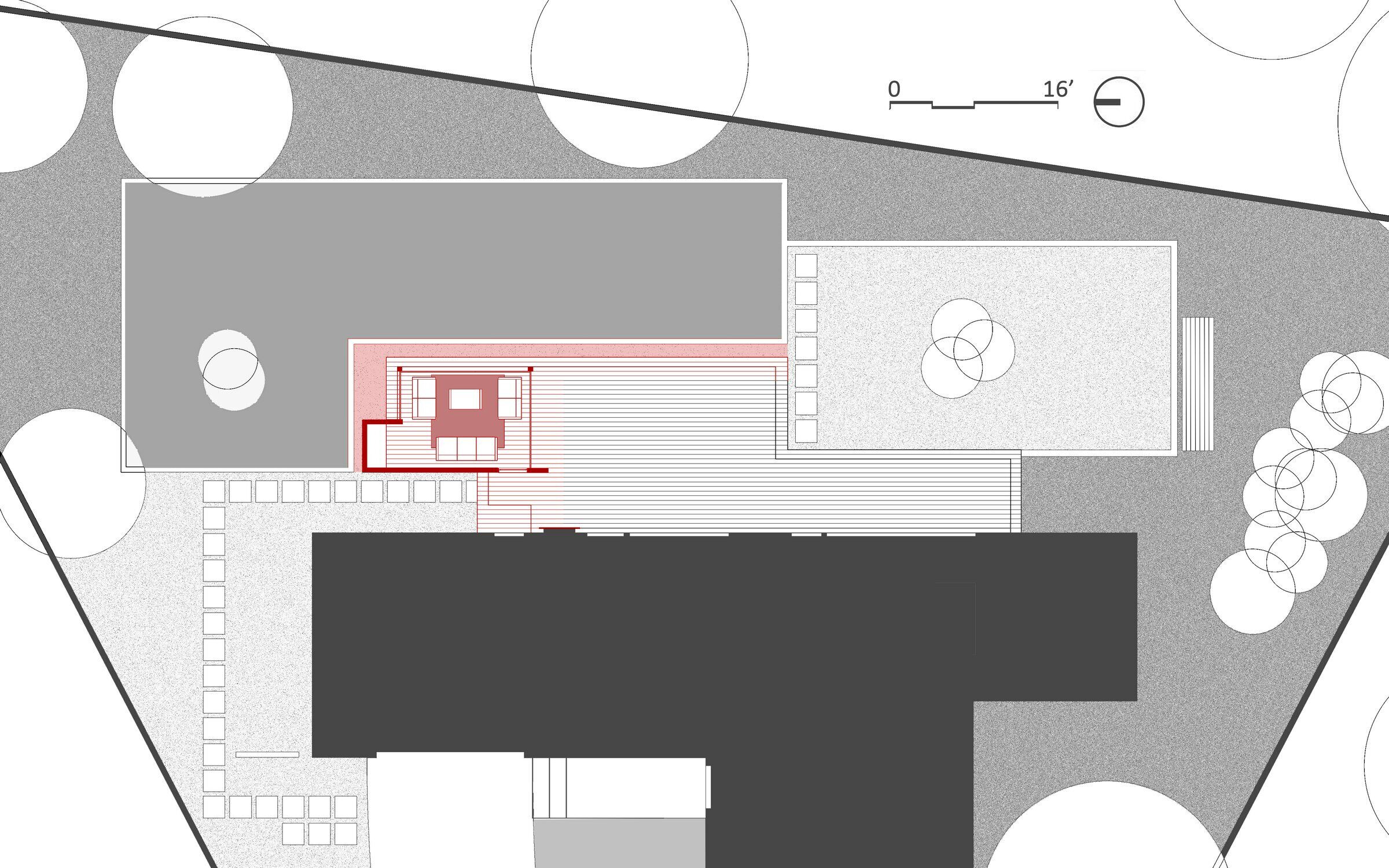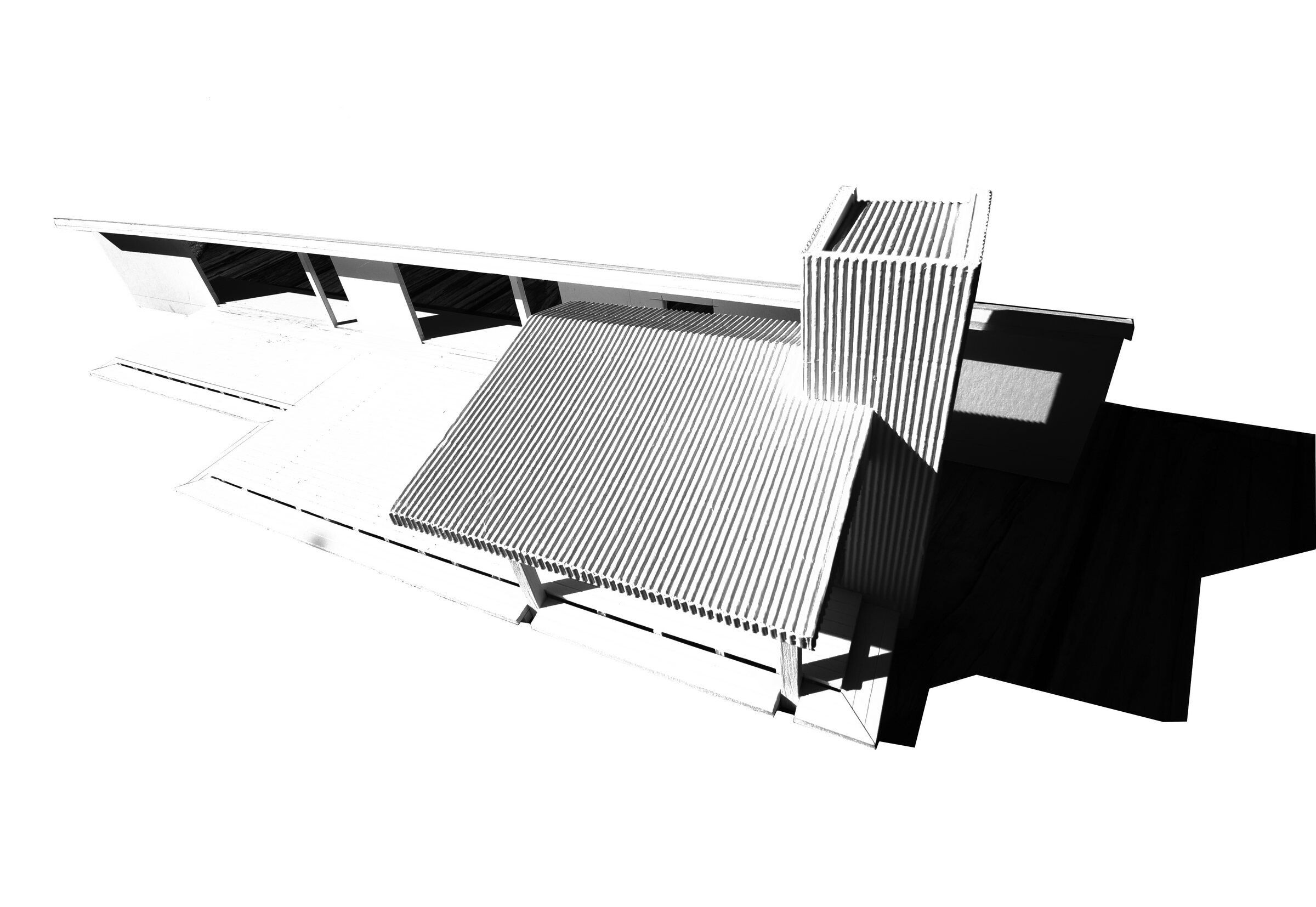 Material Used :
1. Decking: Trex "Transcend" line' color: Island Mist. 95% recycled content.
2. Corrugated cladding: DL3 Metal: Metal Sales, Rock Island, Il. 23% recycled content
3. Dimensional lumber 1: West Fraser "North American Hiline," Spruce-Pine-Fir from managed forests
4. Dimensional lumber 2: Potlatch Deltic from Arkansas Southern Yellow Pine
5. Pressure treated lumber: Culpepper Wood Preservers, MCA Micropro #1 Prime/Select. Greenguard Gold compliant
for low chemical emissions
6. OSB: From northern mills, sourced through Sustainable Forestry Initiative Certified programs.
7. MDO:
Roseburg "DuraGard Premium." ASTM D7612 Responsible Source Certified lumber.
Trim boards Boral "TruExterior" poly/ash trim boards. 70% recycled content, including fly ash.
Ceiling fan Minka Aire Roto Flat Outdoor Ceiling Fan
8. Retractable screens: Genius Sierra 800
9. Furniture: Cape Coral Outdoor Furniture