This 400 sq m apartment in Mexico City is characterized by the simplicity of its shapes, open spaces, and a neutral palette that results in an aesthetic, functional and structural balance.
The main lobby a transitional element; a gray Rochelle marble box with scenographic LED lights makes a dynamic use of linear lighting that highlights the cube's textures.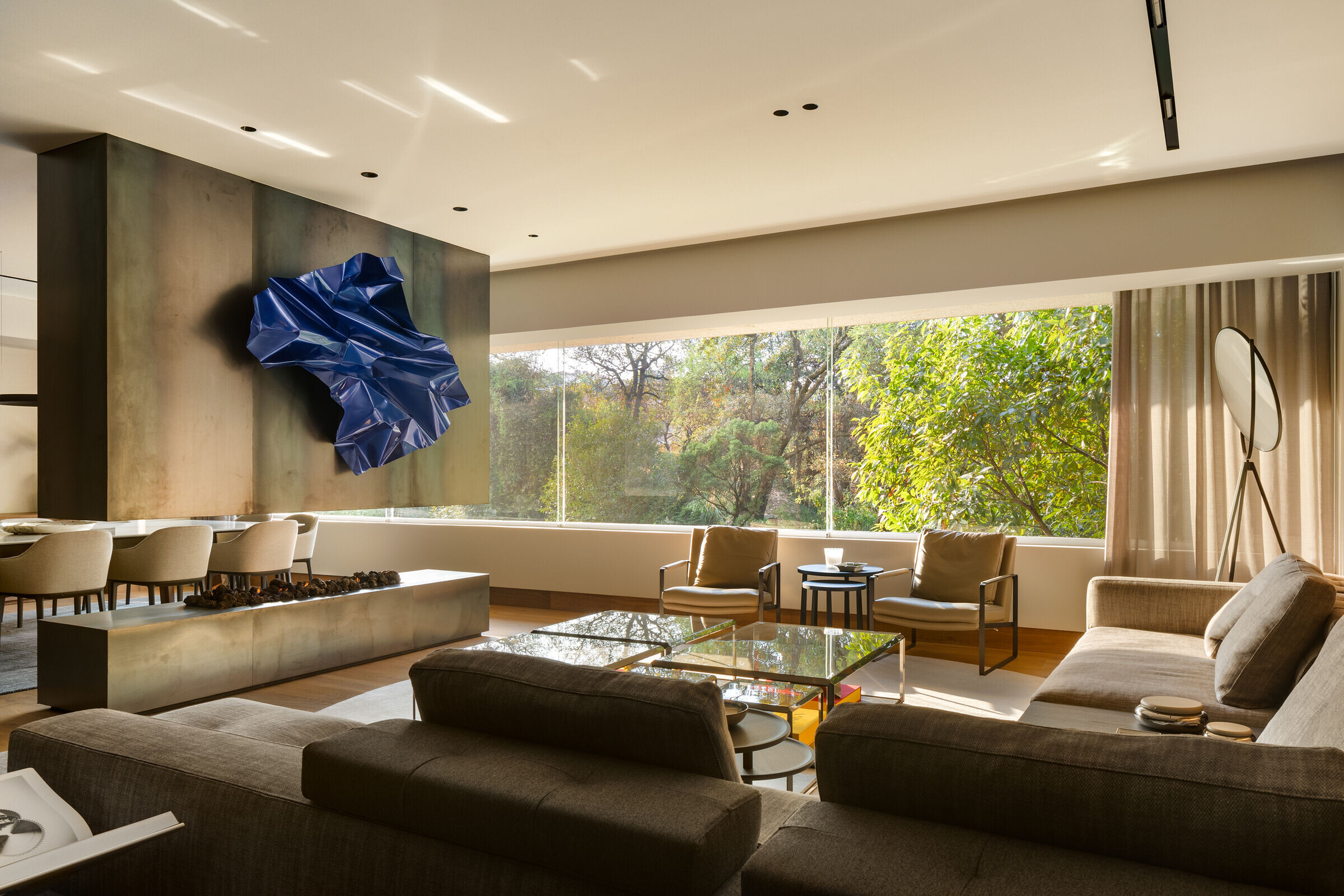 The living room, kitchen and dining room are all located in one common area where the natural iron chimney subtly fragments the space. Walnut wood covers both the floor and walls, resulting in a timeless, warm and flexible atmosphere.
The kitchen, which opens up to the social areas of the apartment, is composed of an island with marble topping that sits next to a long wooden cover that functions as a dining bar table as well.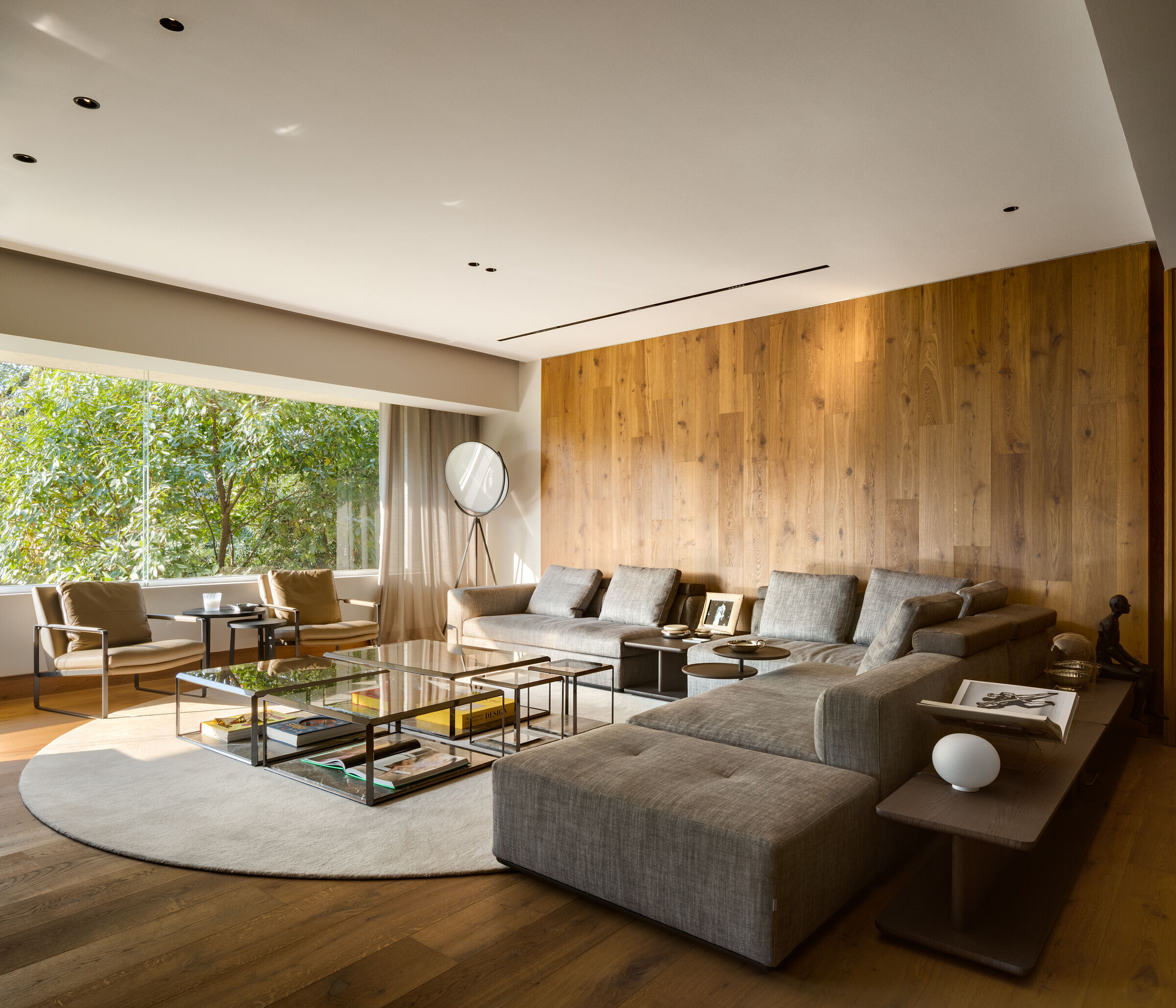 Within the TV room, a tailor-made entertainment center contains a wide variety of books and decorative objects. Its sliding central panels made of wooden slabs can be moved to reveal a wide TV set.
Lighting was designed to frame the spaces and highlight the wood and marble elements. Interior circulation was meticulously designed to bring continuity to the spaces, creating strong links between the main common area, the TV room, the studio and the bedrooms.
Most pieces of furniture were selected on gray and ocre tones to compliment both the wooden finishes and the white marble. Every element, lamp, accessory, color and texture was carefully chosen to obtain a special result that reflects its owner's personalities, while achieving a sense of harmony between architecture, interior design and furnishings.