SITUATION
Pen store sold pens online, with a loyal audience of creatives and respectable turnover. The company briefed Form Us With Love to create a new retail environment that behaves like an online store, warehouse and atelier. A fully-fledged brand experience.
ACTION
Rather than erect a partition wall to separate stock from the showroom, the studio bought the two functions together in one space. Displaying the pens on simple, long shelves in clear plastic boxes, they add the only colour to an otherwise achromatic palette. While also provoking visitors to try the pens on the readily-available blocks of white paper, situated through the centre of the store on long, casual tables. Black, ceiling lights calibrated to simulate direct sunlight let the pens show their drawing characteristics and colours, while the checkout counter was signed by an embossed Pen Store logo.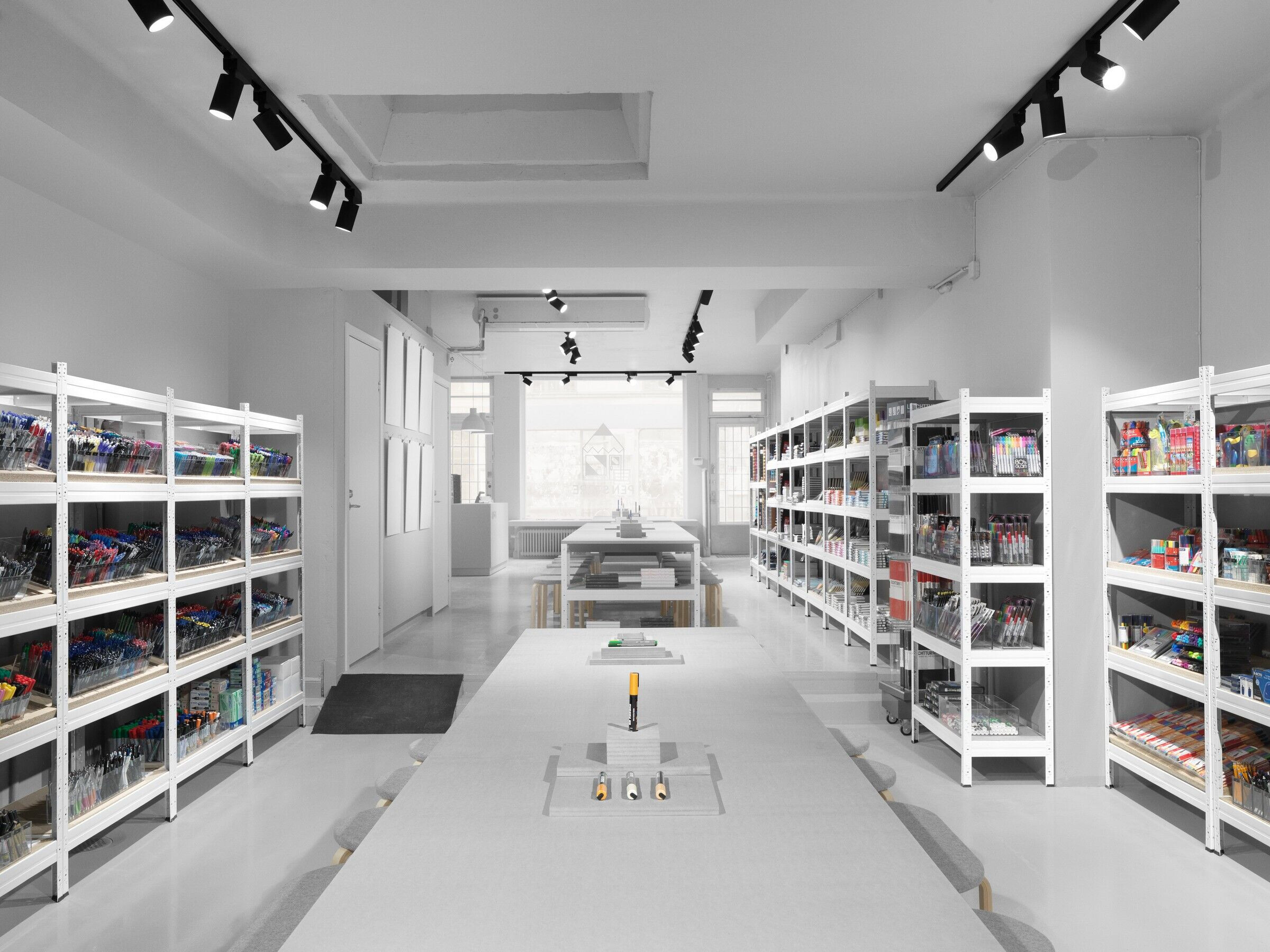 OUTCOME
Many might think the impact of bringing a concept founded in the digital realm into a physical reality wouldn't be such a savvy business move. Yet the success of Pen Store's concept boutique has not only doubled its revenues (two years over) but manoeuvred the brand into the hearts and minds of artists and creators in its locality, who use it as a hangout—a scenario any boutique would enjoy.