Our clients came to us to improve their home's relationship to the outdoors while balancing privacy and lightness. Unfortunately, the lot, consisting of the main home and a separate large garage, with a courtyard in the middle, was already built to the zoning maximum.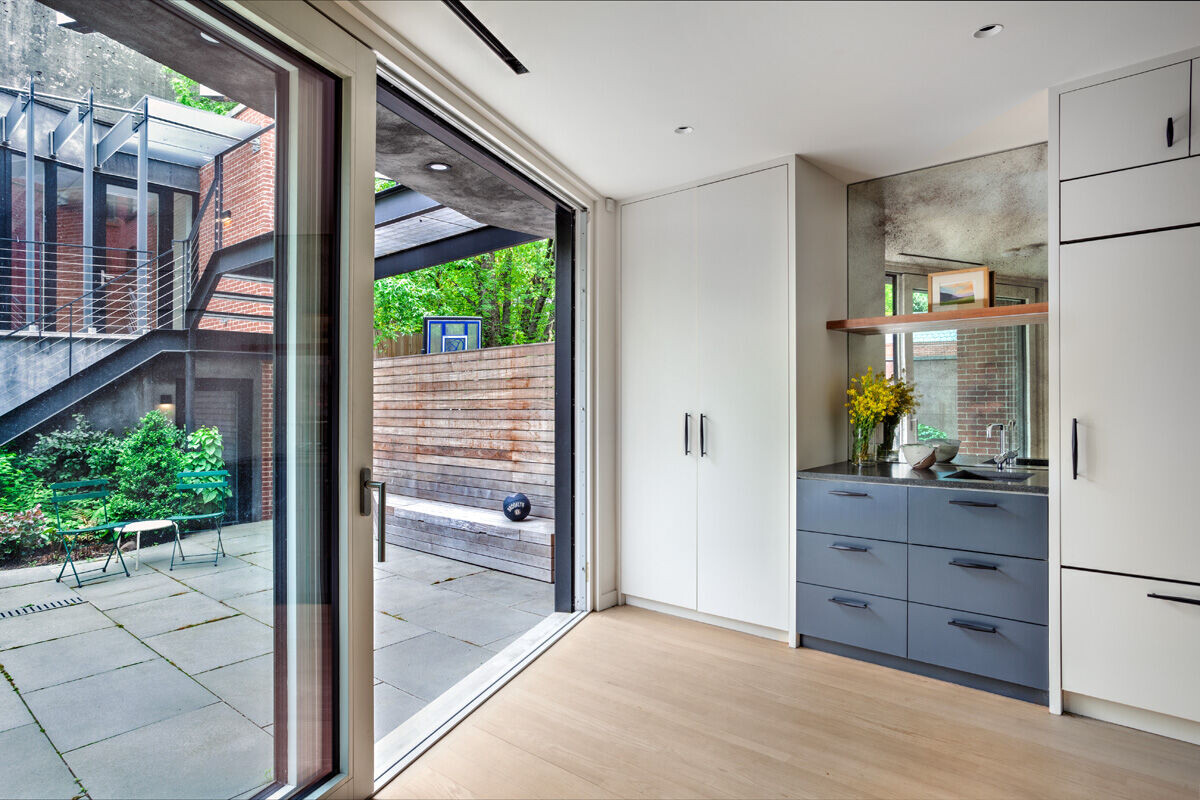 We realized we could relocate significant amounts of underutilized space while remaining in compliance with NYC zoning regulations. We removed square footage from the garage and the main house's garden floor without reducing the functionality of these areas. The equivalent square footage was relocated to the parlor floor, where we created a kitchen and sitting area large enough for the whole family to enjoy. Shifting the building mass in this way provided the additional benefit of increasing the size of the courtyard by 50%. By carving square footage away at opposing angles, each building and the courtyard all receive more southern light and have more expansive outward views.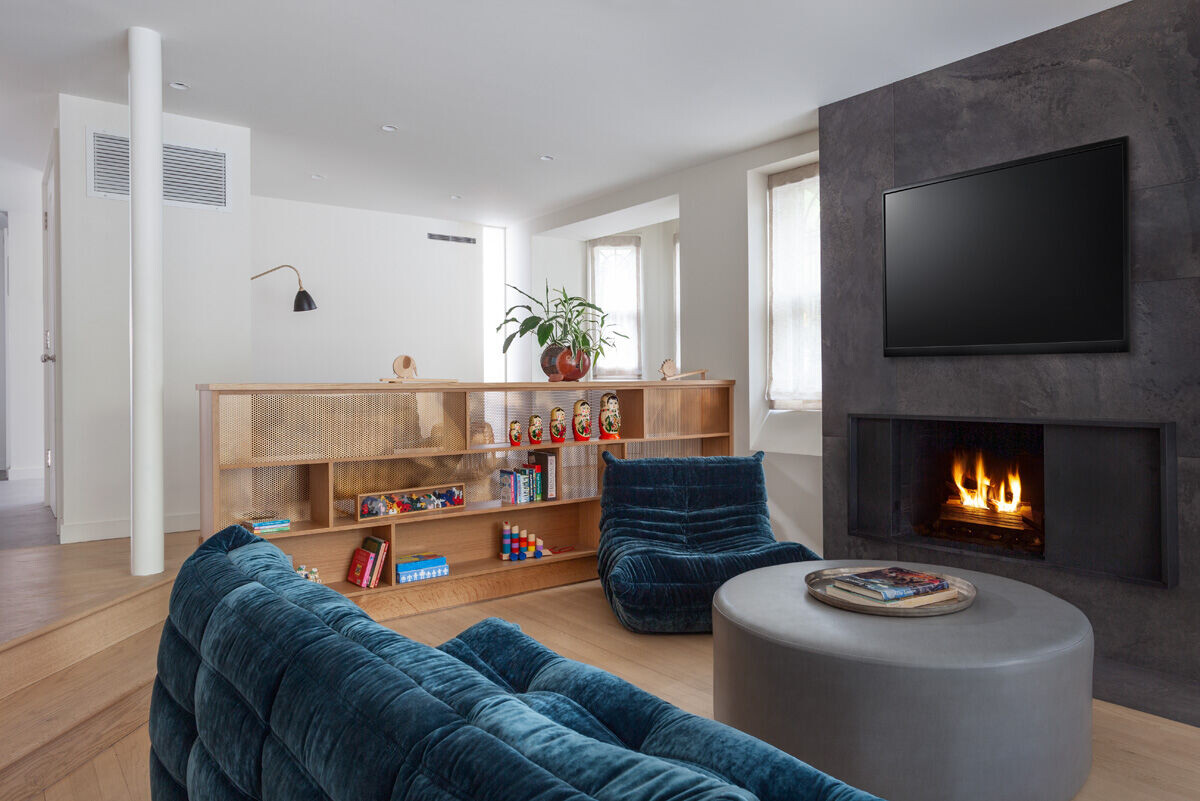 Above the existing garage sat an underutilized storage room, which we converted into a meditation and work-from-home studio. The new space needed to be accessible enough for daily use but separate enough for focused work. An elevated outdoor walkway connects the studio to the kitchen, providing a visual and spatial connection to the heavy-traffic area. A seating area outside the studio includes artful glass slats creating a canopy-like effect to provide privacy from the street. The tinted and frosted glass slats define the space, reduce solar heat gain, and direct views to the main house.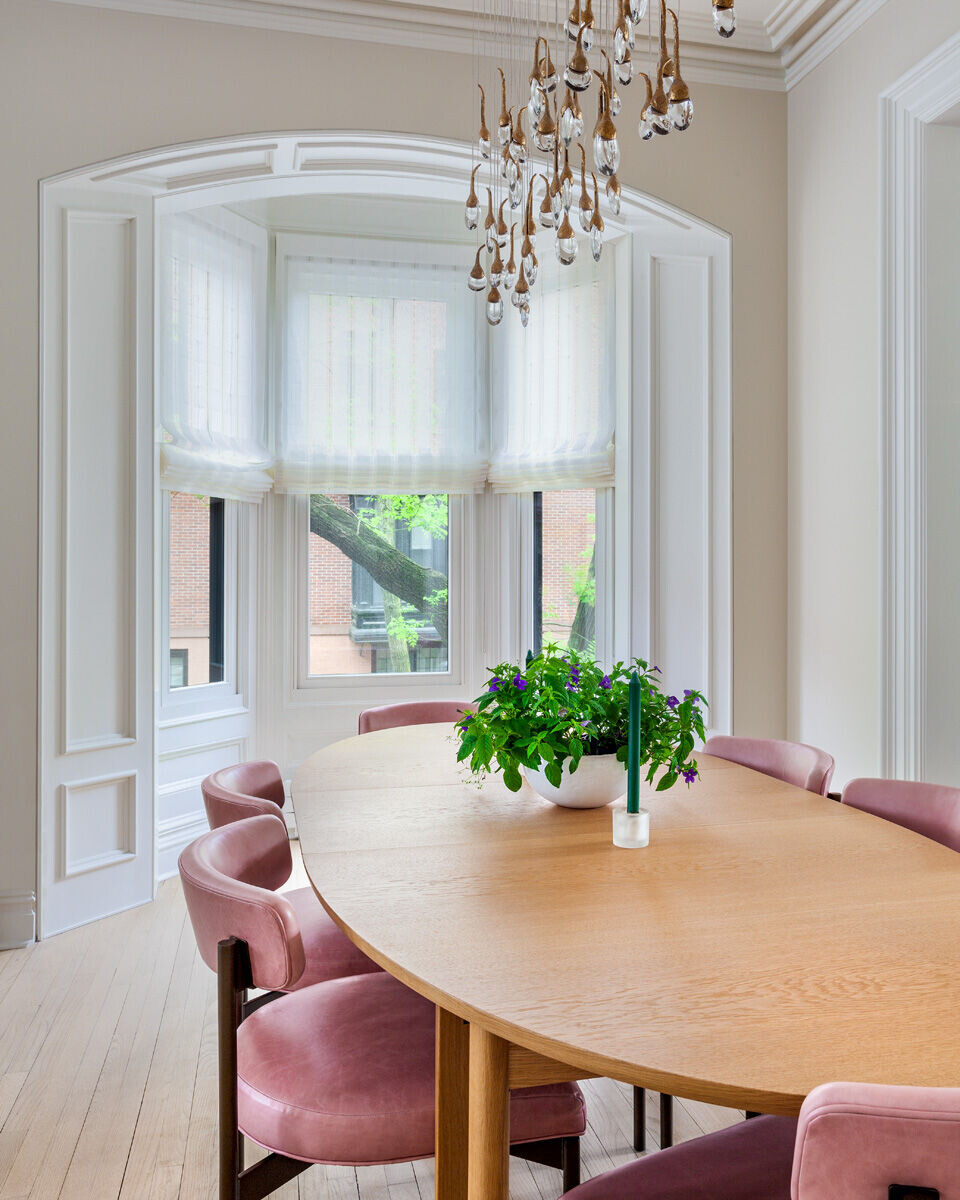 In the main home's parlor floor, we delighted to find untouched remnants of the original Italianate interior detailing. We used these details as inspiration when renovating the living and dining spaces on this level. Shifting the chimney breast reoriented the lofty space into distinct programs, creating spatially organized living and dining areas. To increase natural light, we carefully splayed the existing bay opening, allowing light to pour into an expanded dining area.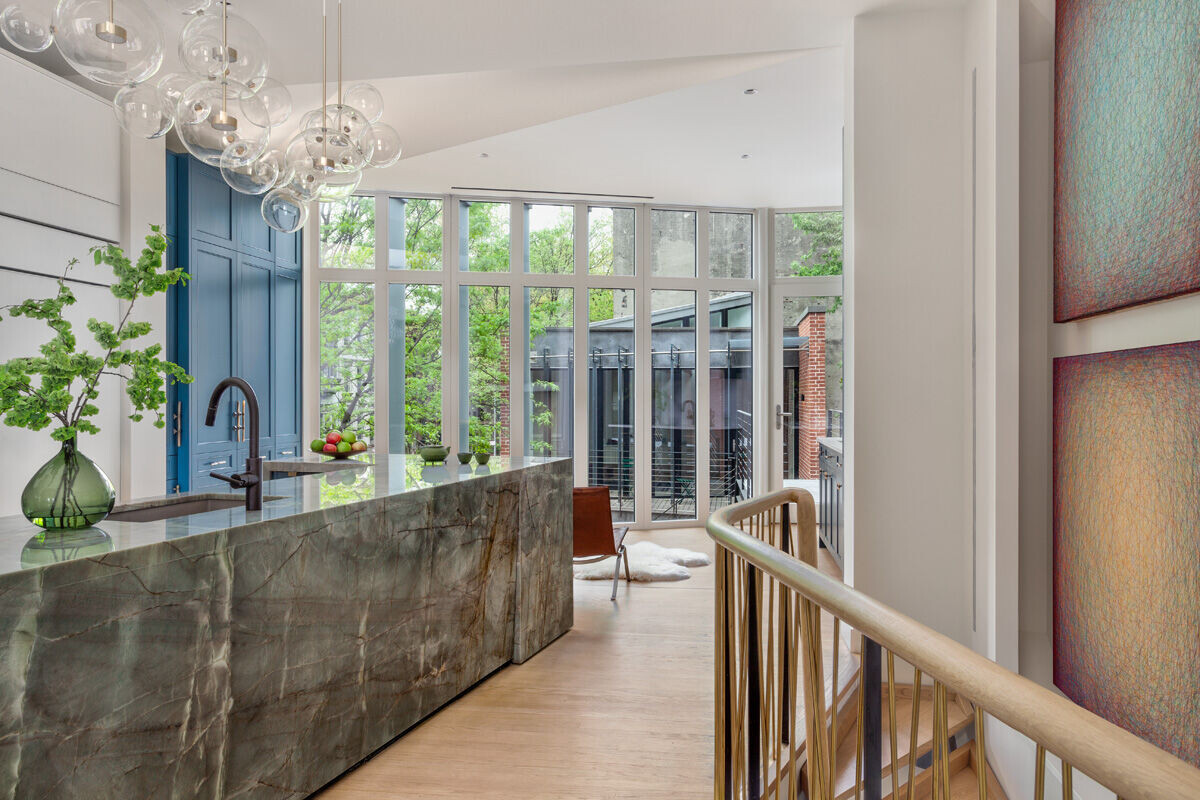 Between the parlor-level kitchen and garden-level recreation room, we designed a new staircase to meet one of the client's design goals: a place to showcase a large scale artwork that had been in the family for years. The light and lacy stair baluster relates directly to the piece, which consists of interwoven thread over wood panels. Brass balusters, carefully set on site with the stair builder, create moments of interaction similar to the artwork. The stair treads consist of trays of white oak set into metal stringers with carefully beveled corners and edges – a sculptural art piece themselves.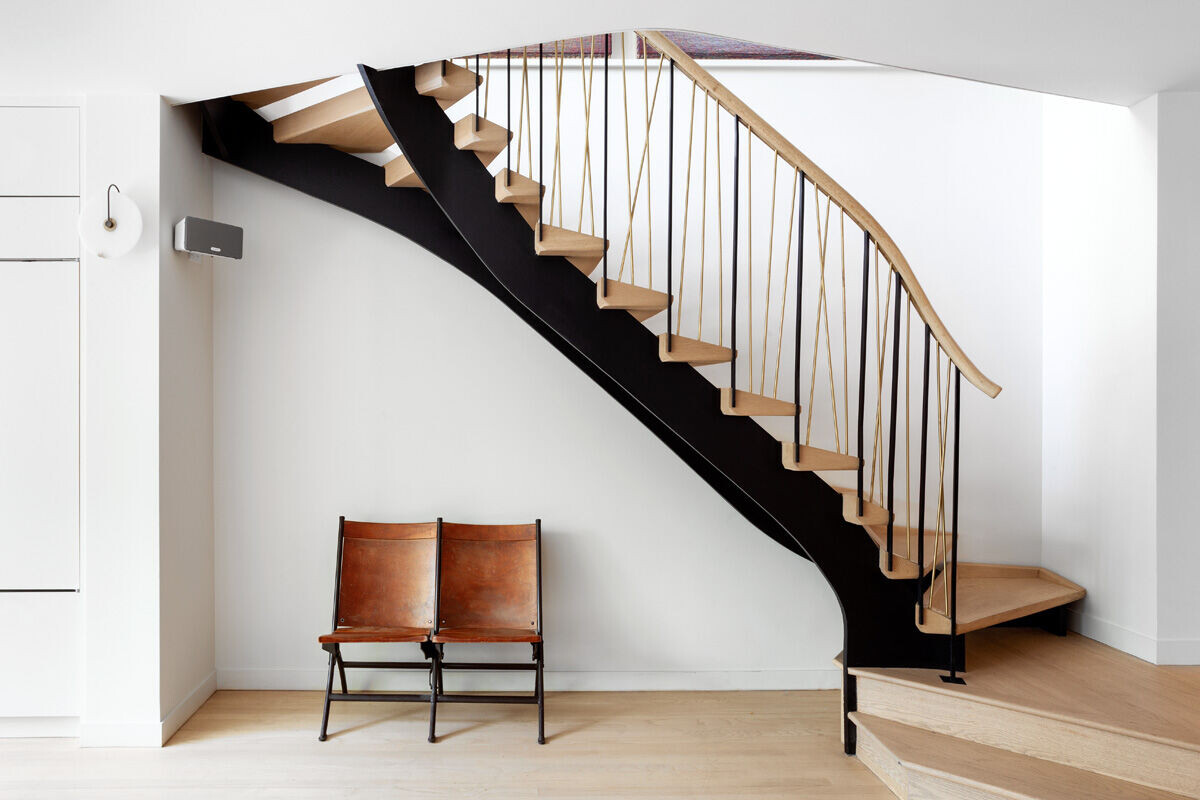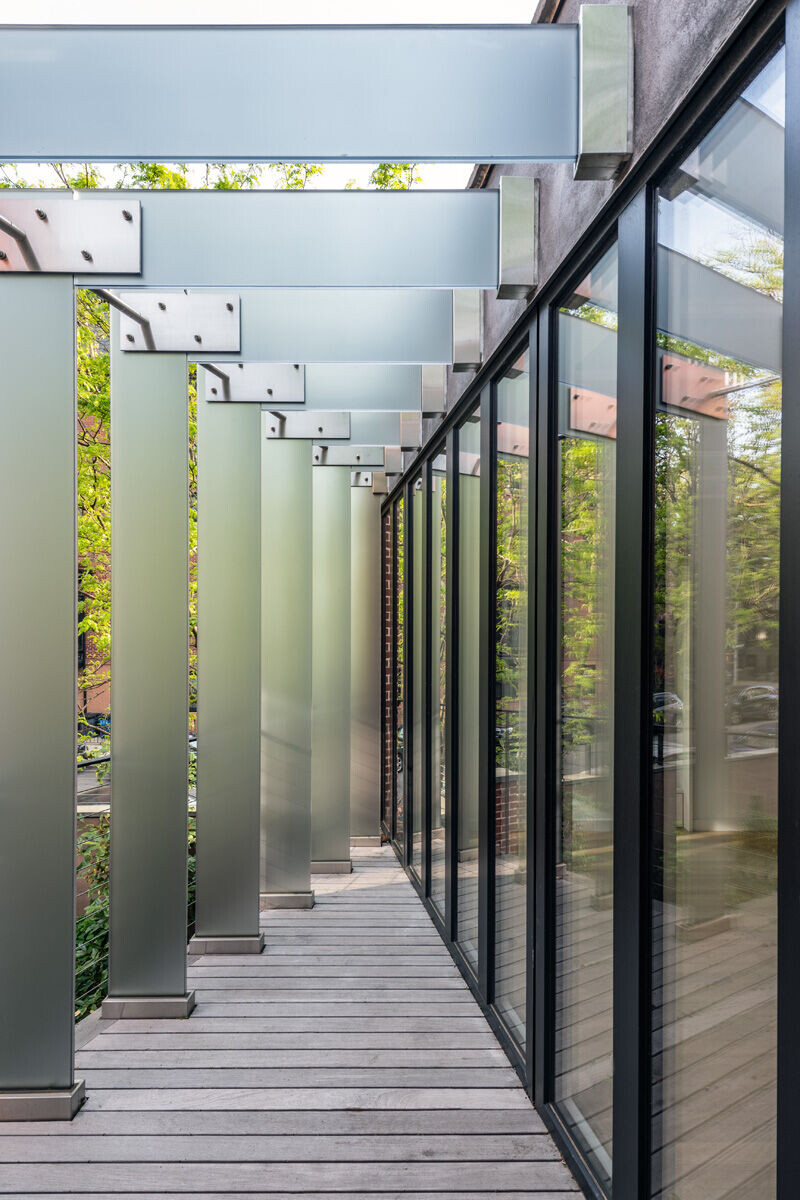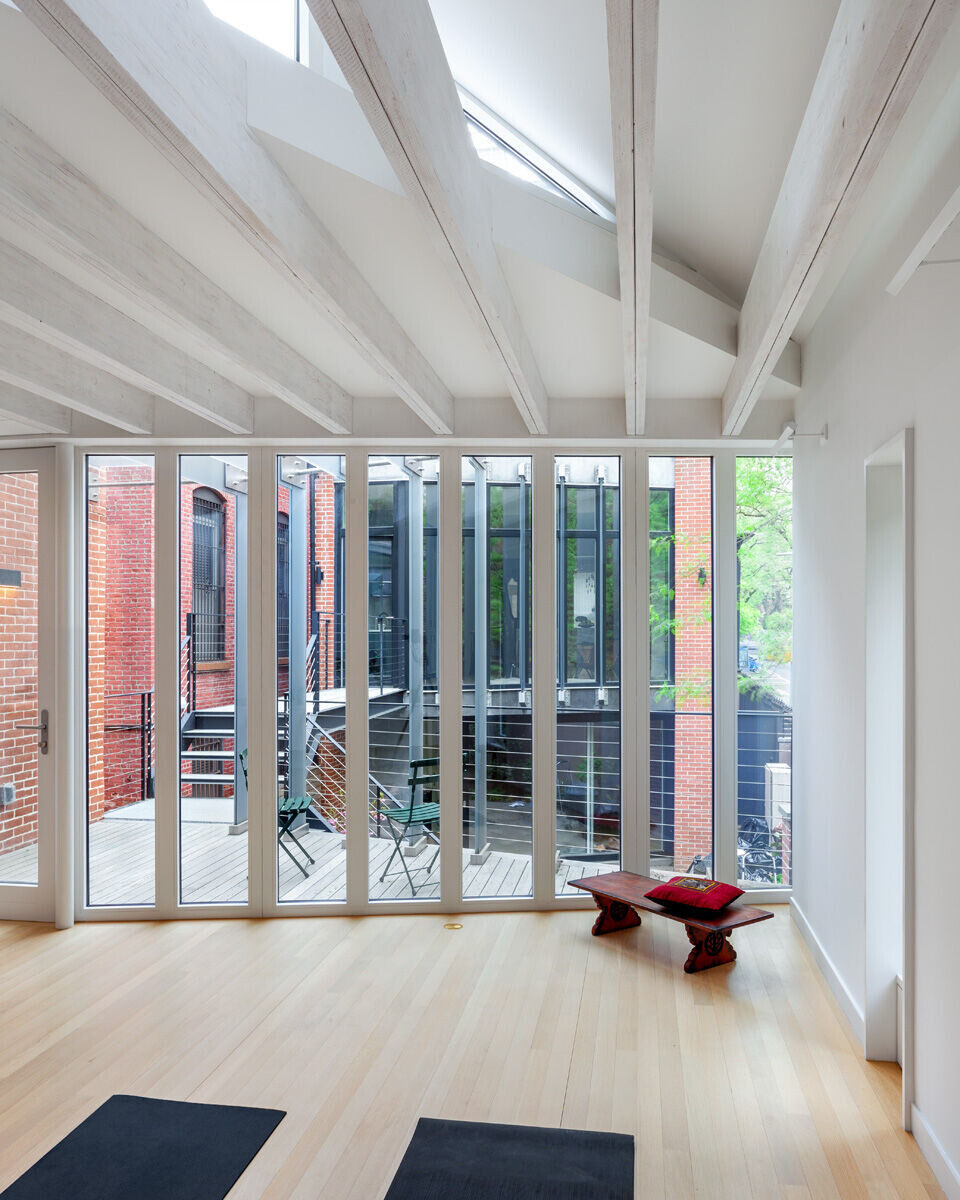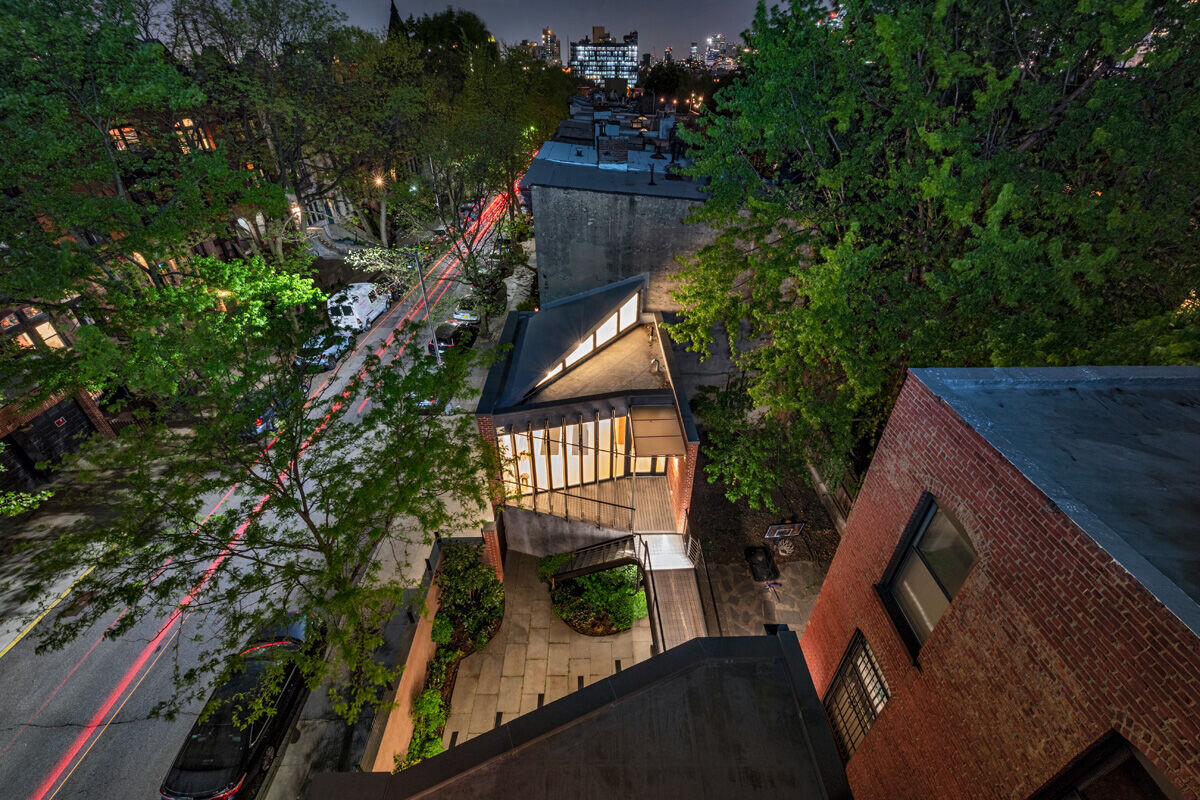 Material Used :
1. Doors: Thermo Clad II Pine Doors, Zola Windows and Doors
2. Windows: Thermo Clad Pine Triple Glazed Windows, Zola Windows and Doors